Classic Return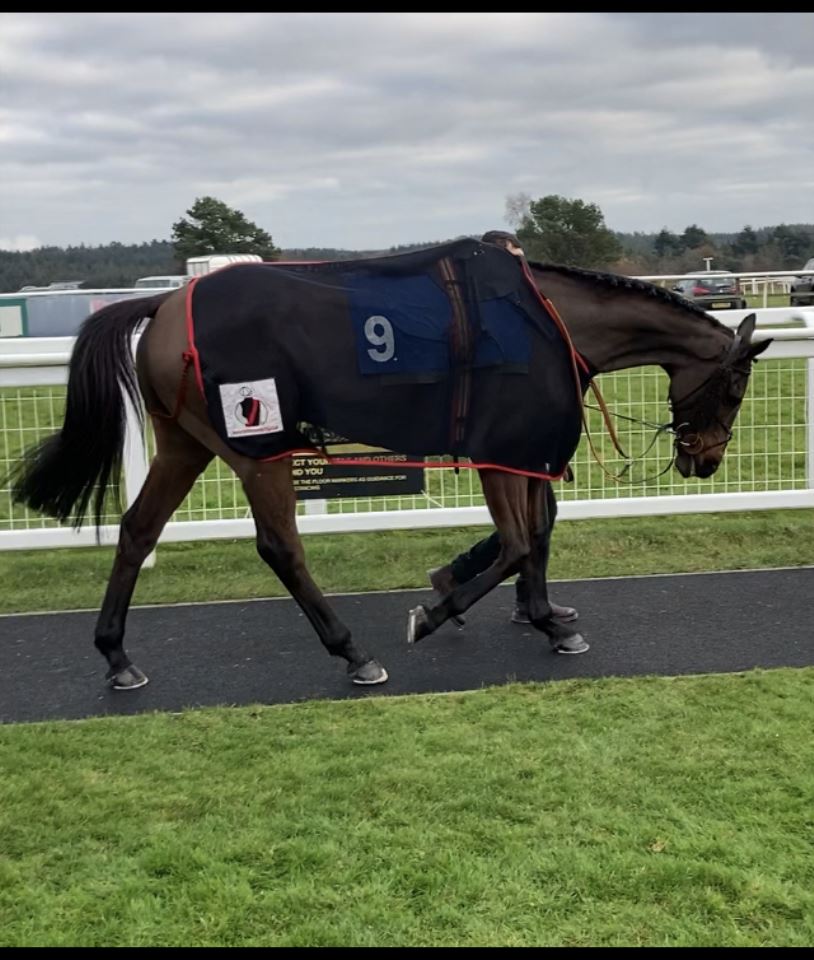 A quiet start to the week - but a busy end. Pre Christmas 'Curry Club' night on Wednesday - and a cracking night - a few pints - and Birthday fun! It's only a few days until we all meet up again to for something we have planning for a few months - just as long as Omicron doesn't throw a spanner in the works!
Thursday morning and what turned out to be an easy run down to Exeter to see Classic Ben make his return to the racecourse for the first time since January. Thanks to the latest message from the Government to work from home if you can - the roads were trouble free - unlike the England Cricket team, who's latest tales of toil and woe I listened to for the entire journey. Classic Ben was running in the 3m handicap chase. He had run well in a similar heat on his seasonal debut in 2020, and with very limited opportunities for him, it was the right place to start. After running in Ascot in January, he was found to have a small floating bone chip in a joint that was removed - he then had some treatment in the joint iteself to help repair some wear and tear. Unfortunaltely during the arthroscopy to remove the chip, there was a complication that led to an extended period of recovery and recuperation, but, he had not missed a beat coming into the race, and we were all looking forward to seeing him out again. Ben has always been a very lazy horse, and as the years tick by it naturally gets harder and harder to get hin fit first time out. He looked well in the paddock, but as Stuart had said - although he was as fit as he could be for the race, the run would definitely bring him on. In the race Itself he travelled and jumped great, getting tired as they reached the end of the back straight before staying on up the climb to home to finish 7th of the 18 starters. I had said before the race that a top 6 finish would be very satisfactory, so 7th wasn't too far off, and gives us plenty to look forward to next time out. Classic Ben was fine the morning after and is likely to return to Devon in January. It was good to catch up with Michael, Harry and Jerry too.
A couple of hours up the M5, and a night in the Kilkeney Inn once again. Another catch up with Kev and Jules, and a goodbye to Harry who is moving on to pastures new!
In at Ravenswell Farm at 6.50am on Friday to see the horses there. Yauthym has been on the easy list for a couple of weeks - but had a shoe back on on Thursday for the first time in that period, and was quite full of herself when she trotted up sound on Friday. She will miss her planned engagements over the next couple of weeks, but will be back on track soon enough.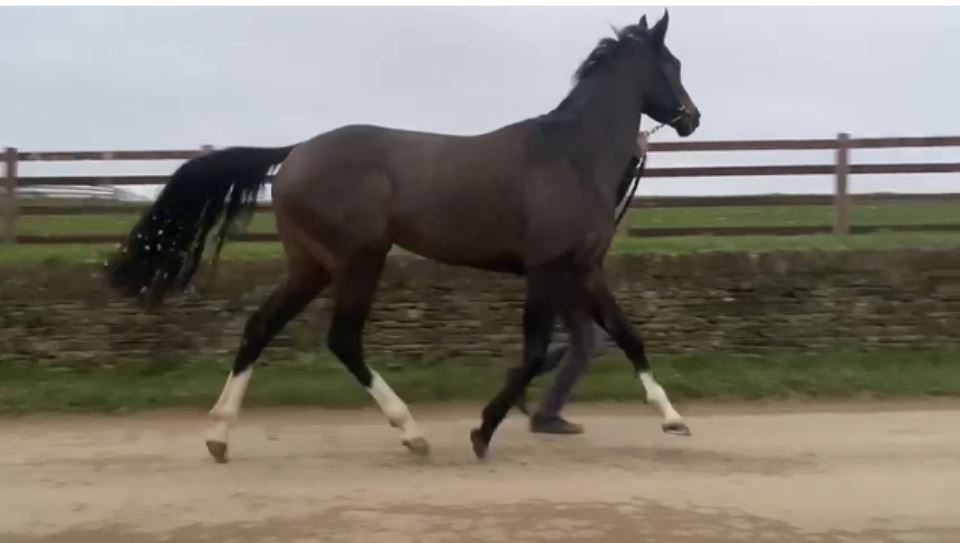 Volkovka, looked in great shape ahead of her next scheduled run in a mares Listed Hurdle back in Sandown on January 8th.
Mamoon Star worked great, and is very much on song for his next appearance in a Listed Bumper in Cheltenham on New Years Day.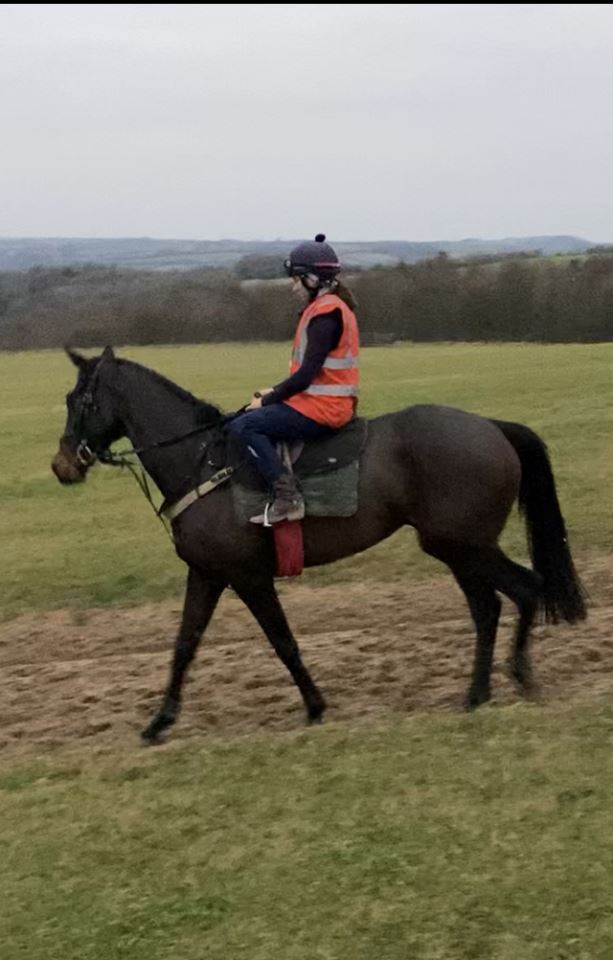 Blue Bikini was another who worked really well - in fact - probably as well as I have ever seen her work. She had had a dirty scope a few weeks ago, and was forced to have a few days off - with no exercise, and plenty of turn out in the field. Not too long ago this wouldn't have been possible as she was very tricky to catch if you turned her out - but she is much changed, and as Sally said - she's like having a pony about the place now! Blue Bikini has entries over the Christmas period.
Two I didn't see were Betty and Hidden Beauty for different reasons - Betty, like Blue Bikini has been suffering with a pretty nasty respiratory infection and some very mucky trach washes. She has had to have quite a long spell on the easy list, with walker, field and box rest for her. She is improving now, and will be back on the go very shortly. The plan remains for her to make her debut in a bumper in 2022, but that will not be January as planned, but probably February now. She has shown enough at home to think that she will be lots of fun for her new syndicate!
Hidden Beauty was out later on in the morning, so I missed seeing her, although she will not be out again until early February! We have exciting plans for her - which we will tell you about in the New Year.
A quick trip across the valley, and in to Thorndale Farm to see Queenohearts do two swinging canters with reguar rider Will. She is in great form, and has now done several quicker pieces of work. Her legs handle great and she looks really well. She was found to be suffering with some very bad ulcers a few months ago, and had lengthy treatment for them, along with continued maintenance medication - the results are plain to see. If all keeps going to plan she will be ready to run next month - after an away day in Lambourn in the next couple of weeks. Ciaran is riding her in plenty of her work, and is really happy with her - so we are all keeping our fingers crossed!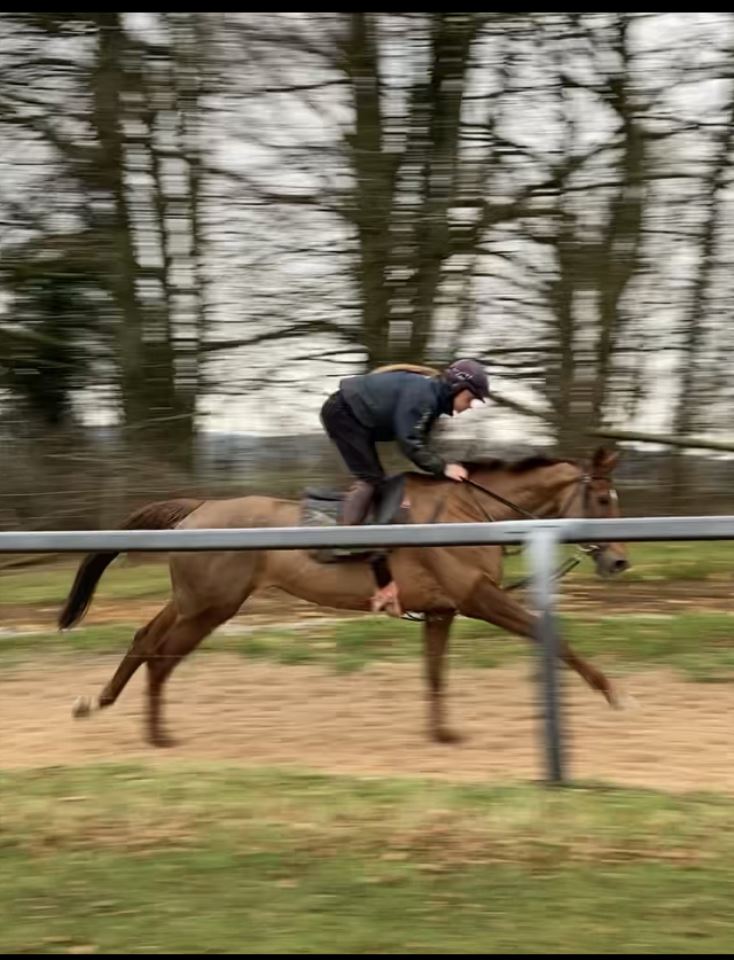 Go Millie Go is an intended runner in a mares handicap hurdle in Kempton on the 27th.
Auditoria is back in good form, no immediate plans for her, but as almost all of the programme book remains open to her, there will be no shortage of opportunities!
With no entries in the next couple fo days, and the short pre Christmas break at the end of next week, I am looking forward to a quieter spell. Our next runner is scheduled to be on December 27th when Go Millie Go heads to Kempton, so time to start the Christmas shopping!!
The new wave of COVID infections could well have a serious impact on racing over the course of the next few weeks, with some sort of lockdown looking more and more likely. It will put attendance at racecourses at risk, and the possibility remains that we may be looking at a scenario where only limited numbers of owners are permitted to attend. It will be a great shame, as we have a couple of big days planned in Kempton,Cheltenham and Sandown, with over 25 syndicate members booked in to each of the latter two to see their horses run! Hopefully we can still get there!
A stallion that is firing in bumper winner after bumper winner is Soldier Of Fortune, he has had four individual bumper winners in the last few days, with a one two in an Irish bumper as well! Our filly by the sire continues to impress - she has had an away day at Tom Georges and Jason is very happy with her. She will be heading to Fergal O'Brien around the second week in January. She is obviously by the right sire, and is out of a half sister to a Galway Plate winner - so she is very exciting! Tintagel Queen has also been for her away day at Toms, and she is really coming together - she has it all -size, scope and pedigree, and continues to really develop in the right way. She will be off to Ollly Murphy at the same time as the other filly heads to Ferg.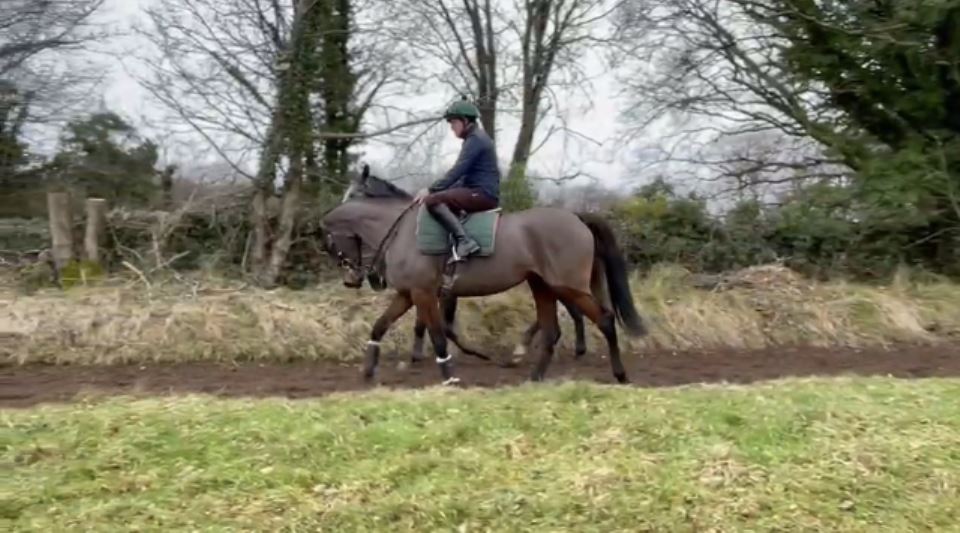 All of the youngstock are well - it was good to see Au Fleuron win his maiden hurdle in Navan yesterday - we bought him as a foal, and sold him as a 3 yr old to Denis Murphy, who then won a point to point bumper with him before selling him to Gordon Elliott for £220,000. It was a great pedigree update for us as one of the investment syndicates owns the 2 yr old half brother, and I have his yearling half sister, who are both very very nice horses and will be offered for sale in the future.
Our last update before Christmas - so time to wish you all a very Merry Christmas and a Happy and Healthy New Year!!