Testimonials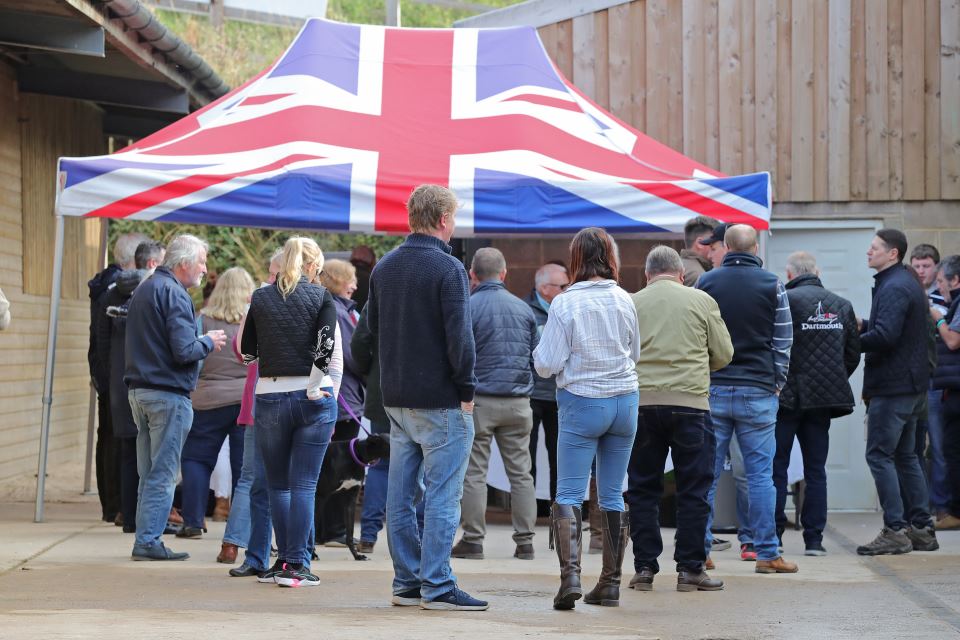 Nick's had four runners with us this month and four winners. He deserves it as he runs syndicates very well and he's a big supporter of the yard and of racing full stop
Fergal O'Brien - Trainer.
---
"We have had shares in horses with Nick for the past 10 years and don't see that stopping any time soon. With the largest groups being capped at 25, you have a strong enough interest in your horse and are certainly never treated as just a number. Nick has strong knowledge of overseas form lines as well as UK/Ire which help to get the right horses at the right price. Nick has always gone above and beyond when trying to arrange badge allocations on racedays which is greatly appreciated. Let's face it, there aren't many better feelings than when watching your horse win a race in person and we have been lucky enough to do so a number of times!"
JOHN AND VICTORIA
---
"We have had the most wonderful racing days with Nick Brown Racing over the years having first joined a partnership in 2016. There's nothing Nick doesn't know about horses and racing and he never minds answering any question however naive. It's so interesting to see young horses develop and mature, with the horses welfare always a priority. The stable visits are great and we are always made to feel very welcome but nothing beats the thrill of watching your horse run well with a like-minded friendly bunch of people."
FRAN AND SHERIDAN
---
"Nick offers something quite unique - a racing club and syndicate experience with the personalized touch you would expect as a sole owner. Transparent, hugely knowledgeable and exemplifying the highest standards of horse-welfare, Nick is committed to ensuring his owners and syndicate get the maximum out of the ownership and racing experience."
STEVE
---
"I first met Nick when he was recommended to me by a friend when I was looking to buy into a syndicate for my late father. I really didn't have much of an idea how to go about this. Nick was very helpful, honest and always at the end of the phone for any queries I had. Nick treats all his owners the same, whether they pay £100 or £1000 a month into a syndicate. His 20+ years in the racing world is also a huge asset. Nicks passion for his horses is evident through the care they receive, before, during or after their racing career. My love of racing has been reignited by Nick and for that I am thankful."
KAREN
---
"Nick Brown Racing has been a part of my life for the last 6 years. I looked at other Syndicates but this one sounded different and it certainly is. Relaxed friendly and relatively informal. It's great to have a day at the races with other owners, some of whom have become good friends. I openly admitted I knew little about racing other than having a passion for horses in all disciplines but I have never been made to feel silly or stupid and I think I've learnt quite a lot along the way.
Nick is very knowledgeable and is always happy to share his information.
I think my favourite thing about NBR is the care and attention given to all their horses and then, when they can no longer race they are sensitively rehomed to carry on in a new life, many turn to eventing or dressage and have great success. This is in complete contrast to other organisations which do not show such compassion. Thanks Nick for always making us owners feel included."
CLAIRE
---
"….Nick's skills in researching, patience and persistence results in him buying value horses which give anyone who is interested the opportunity of successful, fun ownership at affordable costs….."
KEVIN
---
"Nick and the team keep you informed and involved at every stage, the yards and trainers are extremely welcoming and make you feel at home whenever you attend"
LIAM
---
"I've been involved with Nick Brown Racing since 2013 and have enjoyed every minute. Nick always makes me, and my partner feel very welcome, and he is very approachable. We enjoy visiting the stables and seeing all the horses and meeting other syndicate members. We have met some lovely people over the last few years through the syndicate and there is always a friendly camaraderie between us all. Of course, it is always great being in the parade ring and hopefully the winners enclosure. I would definitely recommend anyone with an interest to join."
JOHN
---
"I've been involved with Nick Brown Racing for over 10 years, in quite a number of different ownership groups and horses, from £25/week racing clubs to smaller syndicates, and had a hell of a lot of fun along the way.
The great thing about Nick Brown Racing is the personal service is always the same, no matter how big or small your ownership stake is. Make no mistake, this is not a standard racing club with hundreds of member, with the odd generic email update and a once in a blue moon opportunity to go racing. Nick works tirelessly to keep everybody in the loop, and give his owners the opportunity to go to the races as Owners and enjoy the whole experience, although a morning spent on the gallops watching the horses work is just as enjoyable, if not better, than a day at the races.
Nick's integrity means he'll always endeavour to do the best for his owners and members, and most importantly, for the horses.
And above all else, you'll never forget the first time your horse wins….or the second time or the third time or the fourth time, because it never gets old!"
MATTHEW