Breeding Syndicate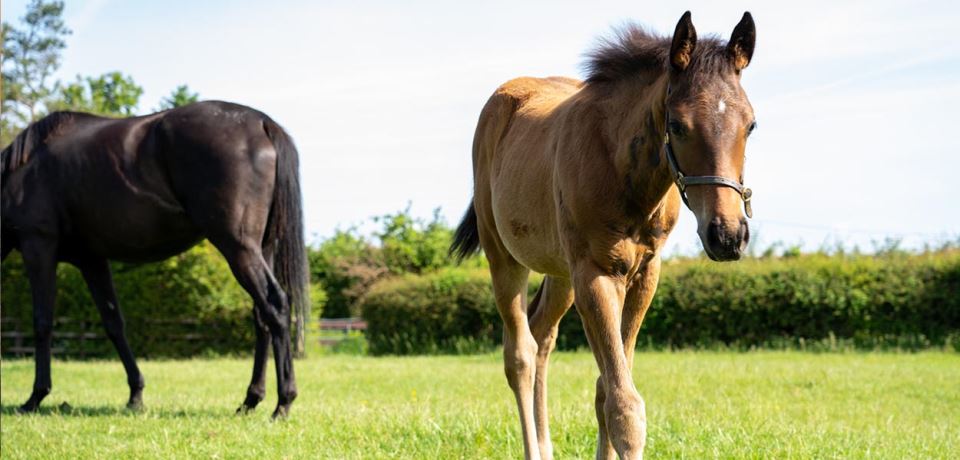 We are passionate about racing and strive to offer a complete package for anyone that wishes to get involved in our great sport. With this in mind we also run breeding syndicates. Places in these groups are very limited and are often snapped up very quickly.
Our Breeding Syndicates allow members to experience every aspect of both the bloodstock industry, and the world of racing. We offer lease shares in a well-bred national hunt mare form October to October each year. Costs are set in proportion to the covering fee of the sire that the mare is in foal to, but typically they start at £150/month for the first 11 months, dropping to £100/month when the foal is weaned. Payments remain at this level until they enter training at 3 yrs old, when the syndicate will switch to option c. of our Syndicate Package options.
These syndicates allow members to be involved in a racehorse form before the day they are born, right through to seeing them on the racecourse and in the winners enclosure. To own a winning racehorse is a very special feeling, to both own and breed one is the absolute pinnacle!
Once again, these syndicates can be tailor made to suit all needs, the monthly payments are all inclusive, and there are no hidden extras.
You will be kept right up to date with the progress of both mum and foal throughout the process, with frequent picture and video updates via Whatsapp, text message or email. We also arrange visits to the stud to see them, and the rest of the mares and foals on the farm.
Pedigree updates will also be sent to members, so that all can enjoy the performances of relatives, and follow the careers of close family members on the track.
These syndicates provide a unique chance to be part owner of a racehorse from before the day they are born, to experience the breeding side of the bloodstock industry, and to go on a very special journey with a horse right through to the winning line!