Time To Move On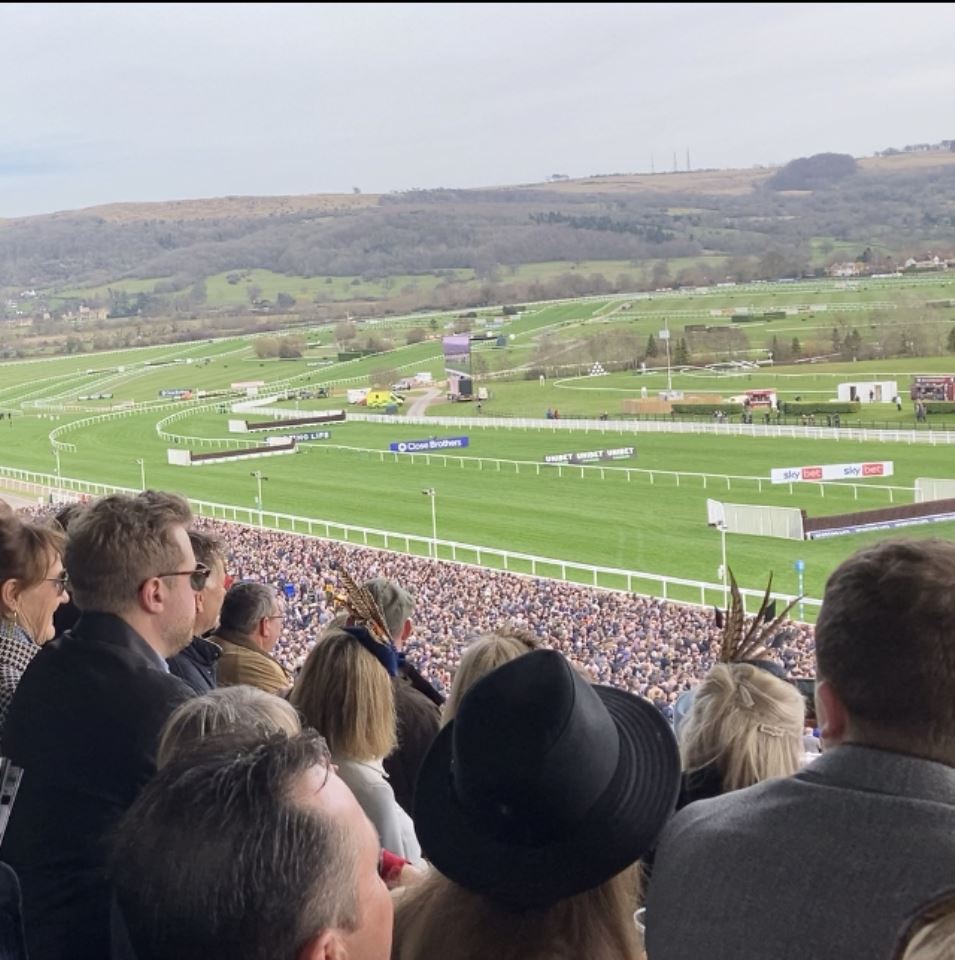 It was a case of Go Millie Going this week. On Monday she headed down to Plumpton for a five runner handicap hurdle. She had run poorly over Christmas, but a reason for that had been identified - and we were very much hoping that she would regain her form and put her best foot forward on a bright and sunny afternoon. For the first circuit of the 3m heat all looked to be going well, Go Millie Go, travelling with her ears pricked,was going smoothly and jumping well, but as they went out into the country for the final time, it became clear that Ciaran was far from comfortable on her, and she was starting to lose ground. A couple of sharp reminders down the far side failed to make any difference, and her race was run - Ciaran just bringing her home for a distant fifth of five. Immediately after the race Ciaran had felt that she hadn't been suited to being held up, and would prefer to have been in her customary front runners role, but I think deep down we all knew it was slightly more than that.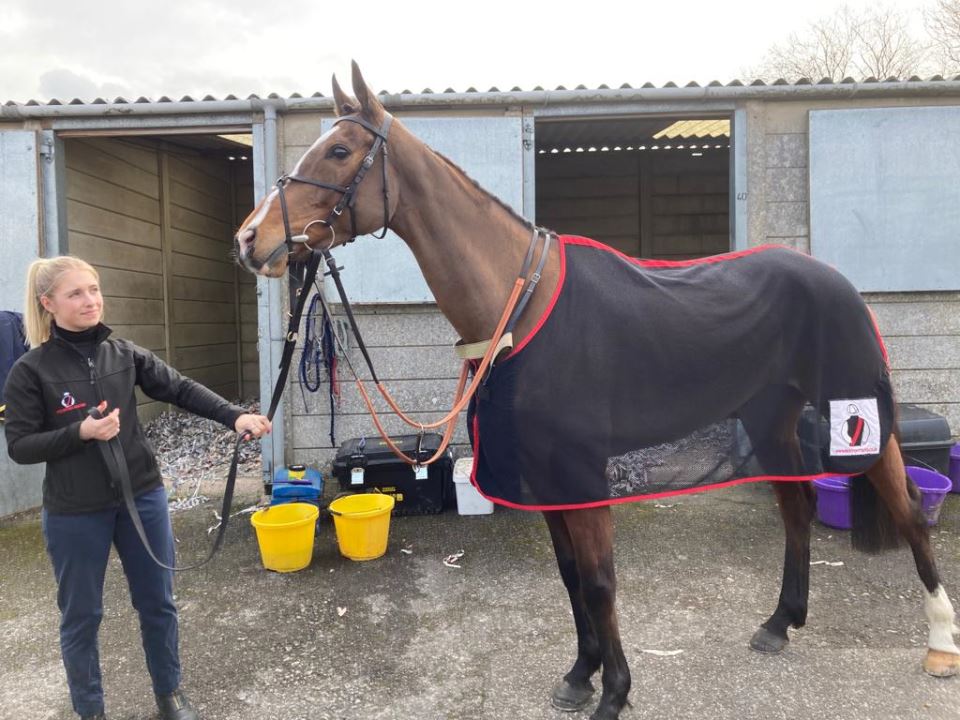 I had not made it to Plumpton as my car was in dry dock for the morning, but I had retrieved it by lunchtime and shortly after watching the race on TV we set off for our annual jaunt to the Cotswolds. On the way down I chatted to Ciaran, and we discussed the run of Go Millie Go. He once again said that he felt that she had not enjoyed being held up, and also added that she could do with a little help from the handicapper. Millie is a nine year old mare, with a decent pedigree, that has dual placed black type to her name - she has a value as a broodmare, and the time spent getting her down to a mark that she could win off would only mean keeping her out of the breeding shed for another season, and would in effect de value her. When I asked him straight if he felt that we had had the best out of her ,and if she was ready to retire, he agreed. When Stuart called in the morning, his first words were that he felt that he was struglling with her, and the best thing for her to do was to 'Go and have babys'. Her owners, The Chicheley Partnership were all in agreement, and she has been retired with immediate effect and will head off to the paddocks. She has been a really fun mare. Her career under rules was slow to start, after we had had purchased her from the Irish Point to Point ranks. Niggling injuries kept her of the racecourse for the whole of the next season, and only made it to the track three times in the next. She made up for lost time at the start of last season when she won her first two starts at Stratford and Exeter, going on to gain her black type with two placed efforts in Listed hurdles in the spring. She is one very tough mare, and will be a great addition to any broodmare band.
So we arrived at our Hotel on Monday afternoon, and after checking the weekend entries which included one for Volkovka in Chepstow we began the customary 'pre match warm up' - with a few pints of Guiness and a gorgeous meal.
The festival dawned on Tuesday with beautiful weather, a record crowd and some fantastic racing - the roar that went up at the start of the Supreme was deafening! I managed to get to see a few folks before the first - great to meet up with Ricky and his friends in the Panoramic Restaurant, and Claire and her gang in the Arkle Bar - everyone on the finest of form - Sorry to have missed a few folks though - it got very busy very quickly every morning! I promsie those that I didn't get to see - I will buy you a Guiness when we next get together! Constitution Hill looks like a machine. Honeysuckle is a machine! Yauthym was entered for a handicap hurdle in Wincanton.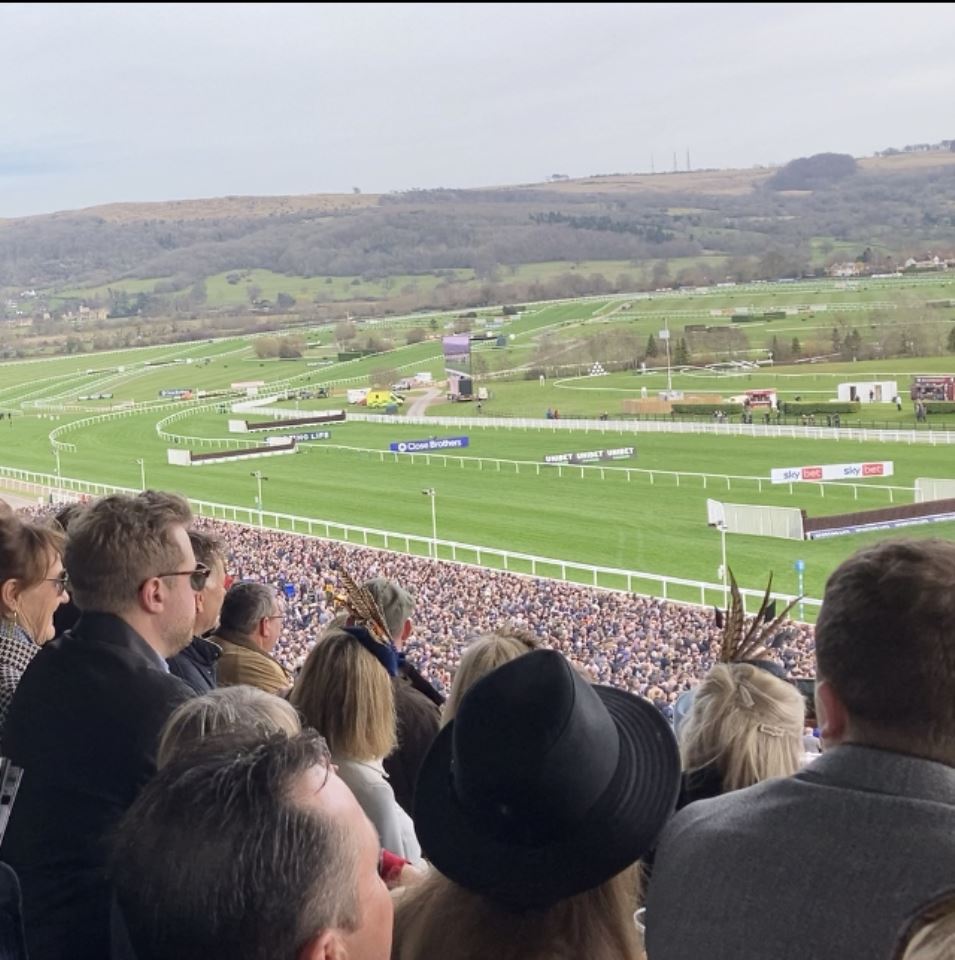 Wednesday was not a day to travel too far from the table - the wettest day I can remember on a racecourse - but we did hook up with Matt and Sarah late in the afternoon. Classic Ben was entered for a staying chase in Exeter.
Thursday saw a return to glorious weather, and some fantastic action. Interesting folks at and around the table we were at! Galopin Des Champs so unlucky - Allaho the star of the day!
The week ended in spectacular style - with me rolling my 'good ankle' on a stone in the car park, performing what I felt was the perfect forward roll - it wasn't - and ending up in a puddle! Thursday night was a sore one, but thankfully no permanent damage. The bruises are appearing now!!
Home Friday - we don't do Gold Cup Day - this year a relief on a sore ankle - and we headed home - Megan and her friend going in on our badges after her Mum asked if we had any spares for the day - she wanted to treat Megan for doing so well in her studies! Next year we will arrange some tickets and do one of our Auctions for Gold Cup Day - once again in aid of the Injured Jockeys Fund.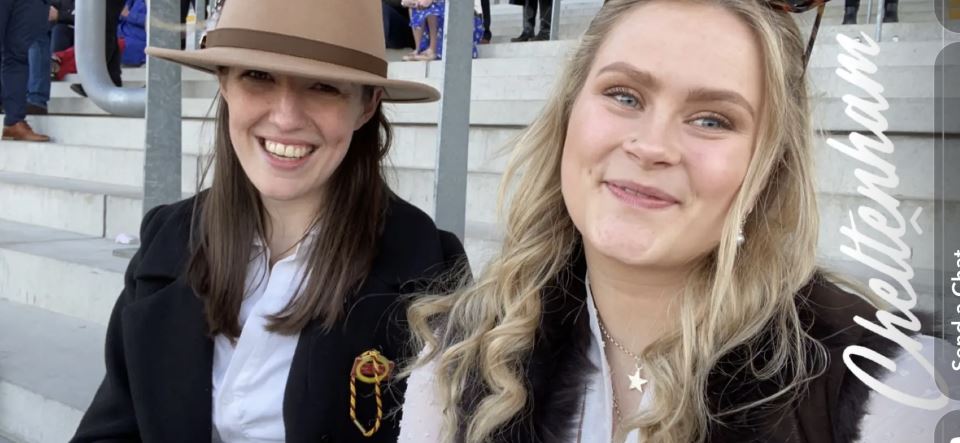 No yard visits this week - but hope to get to a couple next week.
Yesterday we decided to give Yauthym a few more days, and didn't declare her in Wincanton - she will be out again at the end of the month - probably at the same track. Classic Ben is in great heart and has been declared in Exeter on Tuesday.
Around the yards - great to get a few video updates this week as usual - Fortune Forever really looks like she is coming together on the Ravenswell gallops - she was gong really nicely upsides Mamoon Star on Friday. Mamoon Star had a good long break with Jason Maguire after his last run, and will make his fourth and final appreacance in a bumper next month. FF will hopefully make her debut in one, if she continues to go the right way. Blue Bikini seems to be A1 again, and schooled beautifully earlier in the week, and another to have a pop over hurdles was Hidden Beauty, who will not run again this season but will be kept ticking over until it is warm and dry enough for her to go out for a good long break.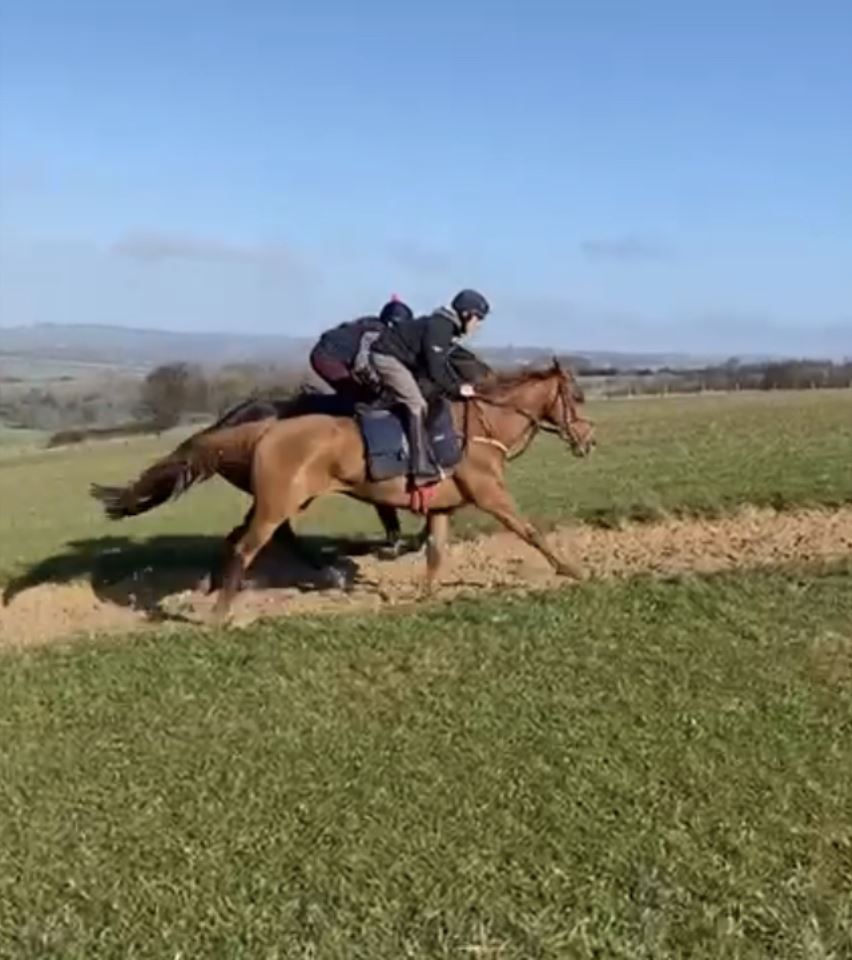 In Olly Murphys - Tintagel Queen is doing everything he is asking of her - with a filly of her size and shape - it is very much small steps but he is thrilled with everything she is doing - she will have a run in a bumper or a schooling race this spring - so either way her owners will get to see her out! Auditoria is in good heart,and will run at the end of the month.
We have two in pre training - Dean is going well with Charlie Poste - he is a tough, hardy horse who has a very strong mentality - a lot like his mother - it will stand him in good stead when he heads into training with Donald McCain in July - I hope to get in to see him next week. The Jukebox Jury gelding in with Jason Maguire is also doing everyhthing asked of him. It was good to catch up with Gary Moore in the week - we didn't get chance to chat in Sandown last weekend. He is looking forward to training him, and we are very much looking forward to having a horse with the Moores - this week Gary broke through the £1m prize money barrier for the season - a great effort!
Also with Jason Maguire are Sunset Melody, who is a model patient as she recovers from her pelvic injury - she will be on the walker again soon, and Queenohearts who is having a break there, she has been on the water treadmill for a few days, and will return to Thorndale Farm next week. No decision has been made about if or when she runs again this seaon. That will depend on weather and ground.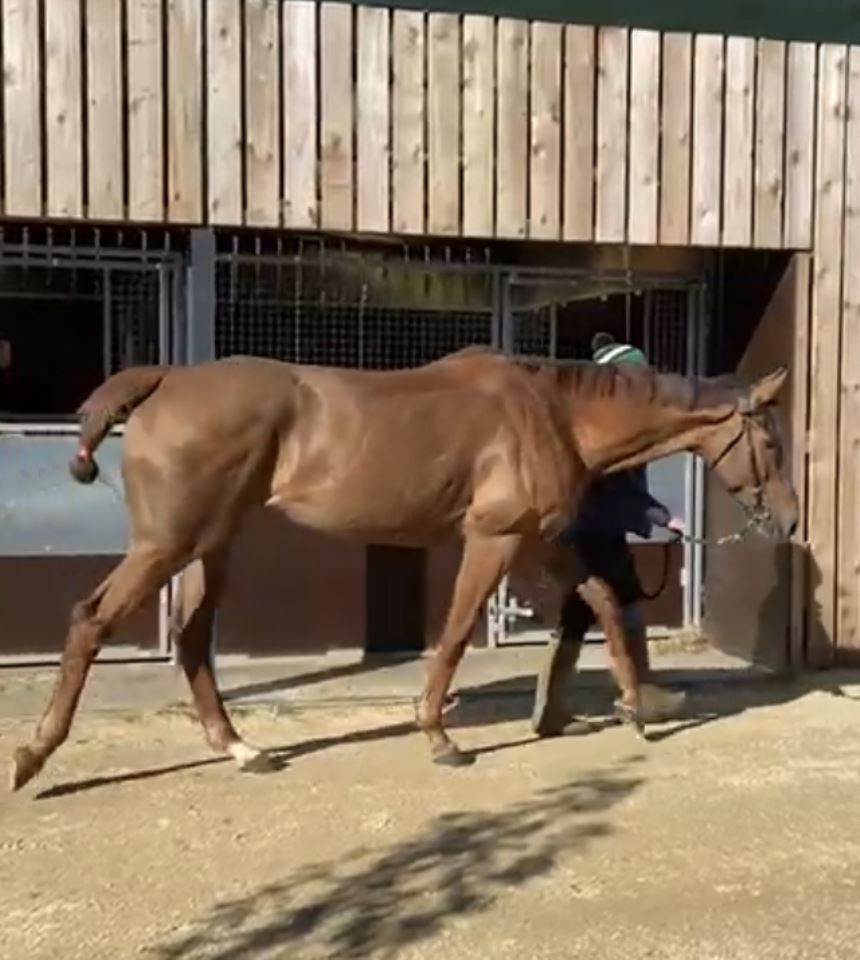 Today we head down to Chepstow to see Volkovka in the mares handicap hurdle. Just five runners, and she meets a couple of familiar faces, but hopefully she will run well. She goes left handed for just the second time in her hurdling career - there is a reason for that - but if she runs well, it will give her a lot more options going forward.
In other news - it was a busy week on the shares front - four now sold in the Jukebox Jury gelding that is going into training with Gary Moore - leaving just 2. Don't delay - he has everything - looks, athleticism and a great mind. We have also got a couple of new NBR members who have taken shares in Dean. nickbrownracing@gmail.com to book your place in either syndicate.