Silver Again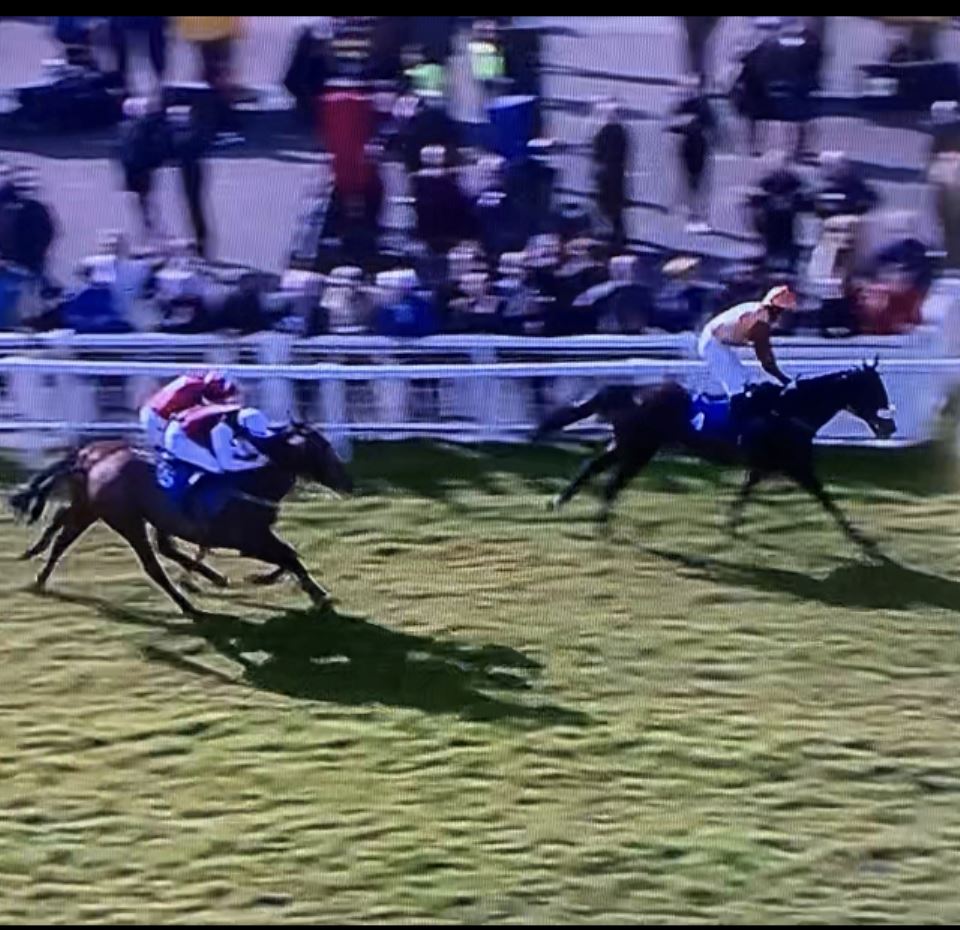 No racing for me during the last week - a few things that were postponed from the week before when we were in Cheltenham got in the way. I tried to reschedule a meeting on Tuesday morning, but sadly couldn't, so I wasn't able to make the trip to Exeter to see Classic Ben run in the 3m 6f handicap chase, his fourth visit to the track this season. CB does like Exeter, the pace that the races are run there suit him well, as he is an out and out stayer. On his last run, he had contested the Devon National over the same trip, and finished a very brave second, for which he was raised 3lbs by the handicapper. After that run, Ciaran had said that he could win a nice handicap before the end of the season, and that a drop back to 3 miles would be no problem on the right track. Sadly the programme book did not oblige, and really there were only 2 options for him in Exeter and Haydock - both over marathon trips. He was entered in both, but Haydock was always second option and when they started watering, there was only one choice left. The ground in Exeter had dried up to Good to Soft, and CB lined up as 9/4f in the 5 runner field. Once again he travelled and jumped really well. He was left a bit flat footed as the leader and eventual easy winner upped the pace at the end of the back straight, but as usual he stuck to his task really well, getting the better of a battle for second, but flattered by his proximity to the eased down winner. Another silver medal for him, but after all of the trials and tribulations that he went through during last summer, it is just great to see him back enjoying his racing more than ever. Although he didn't get back to the track until mid December, he has run really well all season, and repayed the faith that his owners have shown in him, after standing by him when there was a necessary restructure of The Lavendon Partnership in the autumn. CB has come out fo the race really well, and he will remain in full work for another few weeks and either run once more or head out for a summer holiday.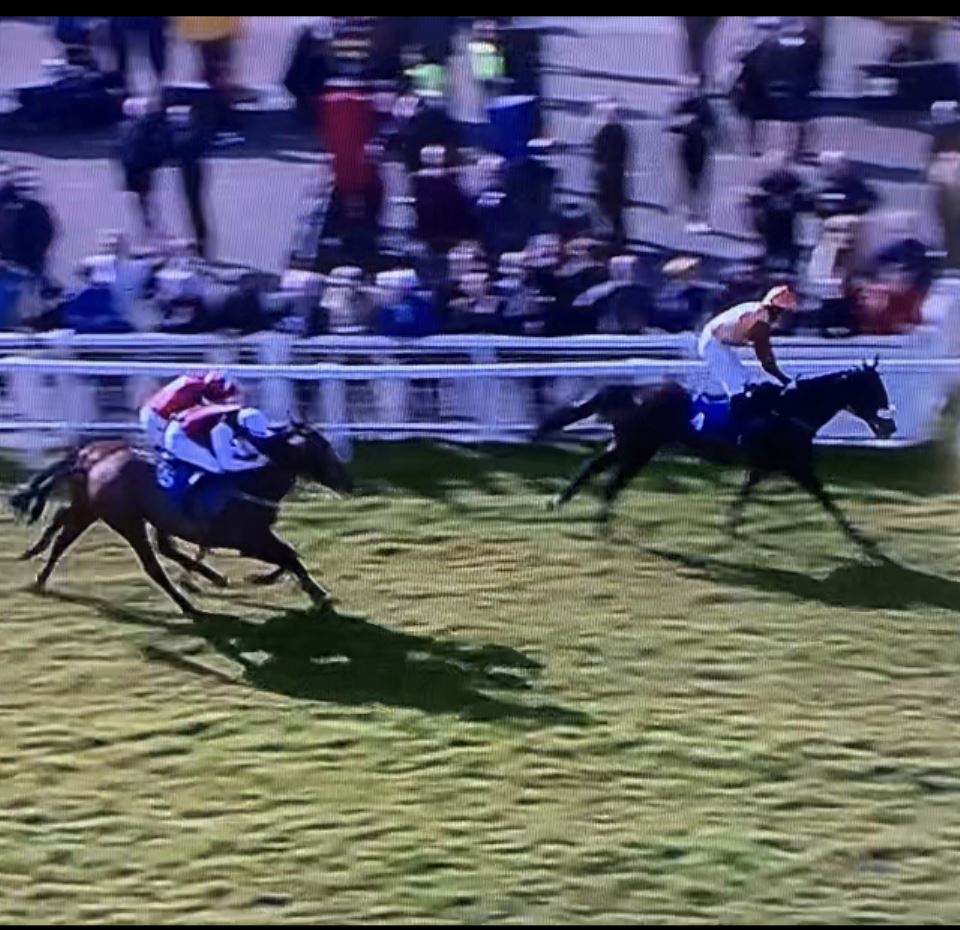 A busy week with the horseboxes, with some very exciting new clients added to the ever growing team of Theault owners.
On Wednesday Olly Murphy entered Auditoria in a mares handicap hurdle in Uttoxeter. She has been running really well over the minimum trip, but we have always known that she would appreciate a step up in trip, she was a stayer on the flat in France, and this step up to 2m 4f in mares company should suit her really well. The hope is that she can add another win to her card before the end of the season, before she goes novice chasing in the autumn.
On Thursday, Fergal entered Yauthym in a mares handicap hurdle in Wincanton. She is in great form, and the drying ground around there should be ideal.
A chat with Fergal this week, and a few plans made. Volkovka will be schooled over fences at Ravenswell Farm before she heads down to Jason Maguire for a couple of weeks ahead of a summer at The Elms. Hidden Beauty has schooled over hurdles and has now gone to Jasons to be roughed off. She joins Sunset Melody who continues her recovery from the pelvic fracture she suffered a few weeks ago. She is a model patient, and should be passed fit to resume wlaker exercise very soon. Fortune Forever is very well, but still a bit weak - he hopes to be able to run her this spring, but it will now be later rather than sooner. She will make her debut in a bumper, probably in May. Blue Bikini is going very nicely, and hopefully she will stay healthy and run again some time next month, it has been a stop start season for her. Mamoon Star is looking great - and he is scheduled to make his final start of the season in a bumper next month. He is a very exciting prospect for novice hurdles next season.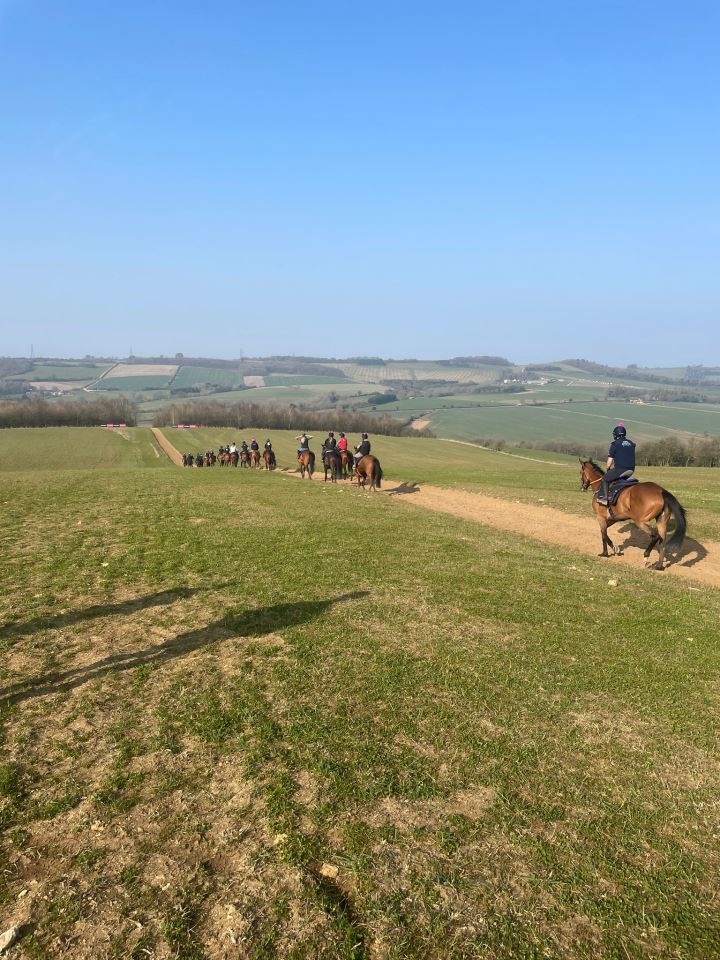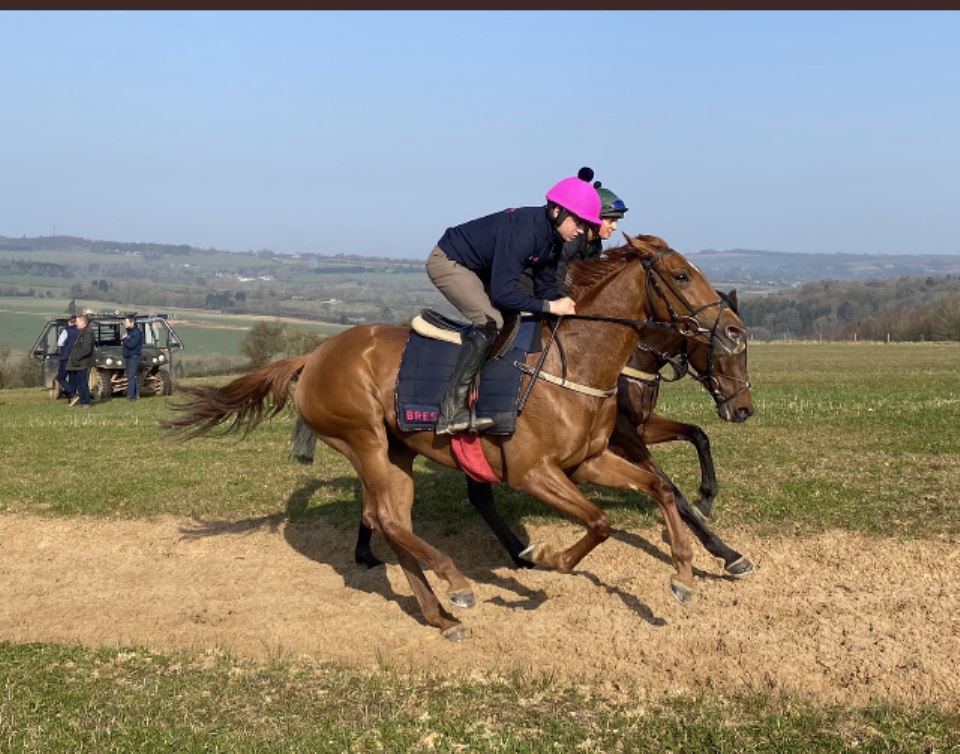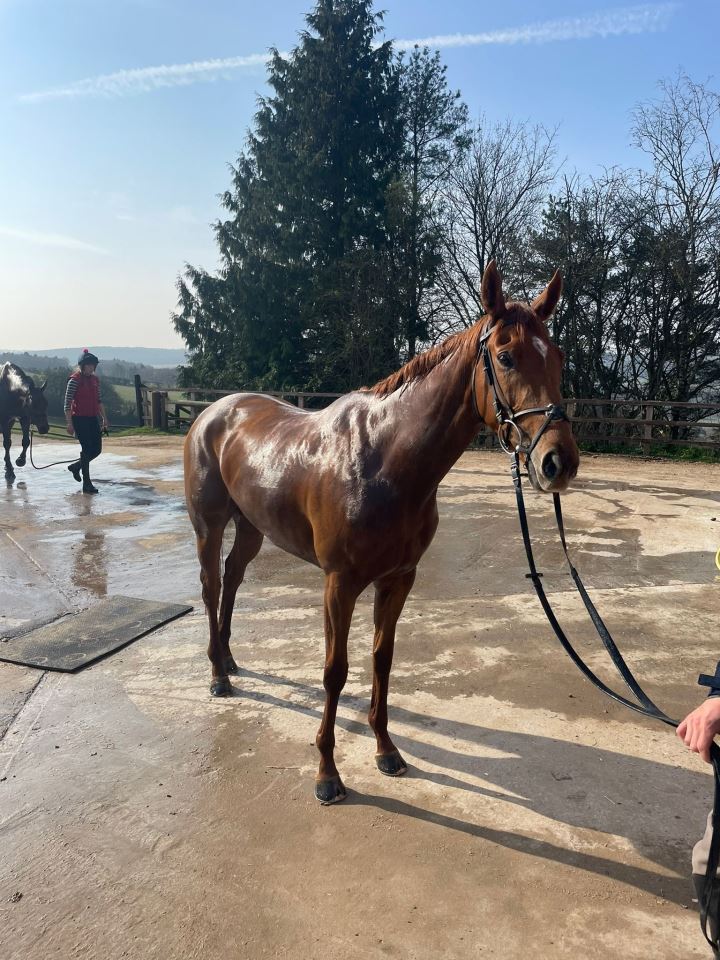 One that has left Jason's is Queenohearts, who has returned to Kim Bailey. She looks great, but clearly we are not entering a time of year when she is likely to get her ground. She only got to run twice this season, after her return to faster work was delayed in the autumn after scans showed that she needed more time. It was such a shame that she lost out in a headbob on her seasonal/chasing debut in Lingfield, a race that sadly left it's mark on her for her next run,but she has proved that she can cut it at a decent level over fences. We will discuss options for her going forward.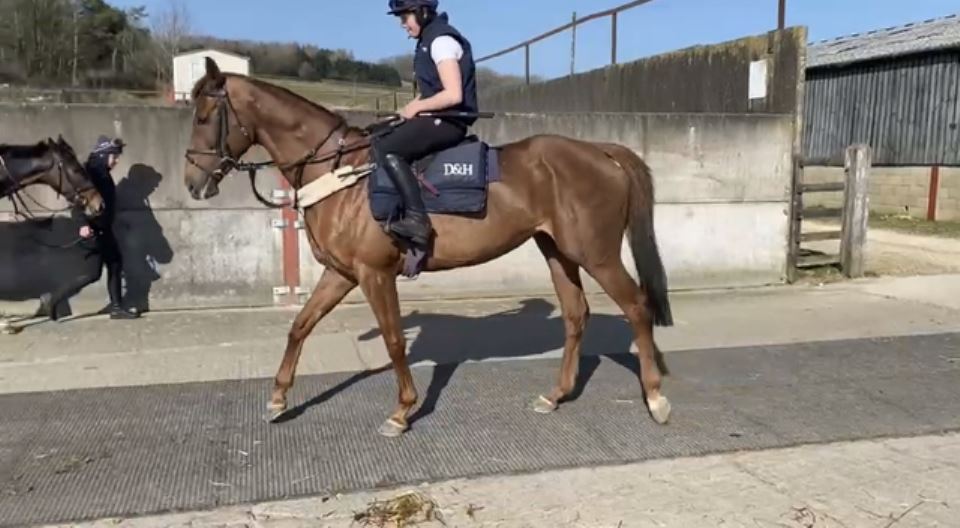 At Olly Murphys - Tintagel Queen had her first away day last Sunday, when Olly took no less that 38 horses away for a gallop. I saw him on Sunday afternoon, and he said how pleased he was with her. She was understandably green, and will have leraned lots from the day - which is afterall the point of them, and he says she is a filly that he likes a lot. As mentioned Auditoria runs on Tuesday.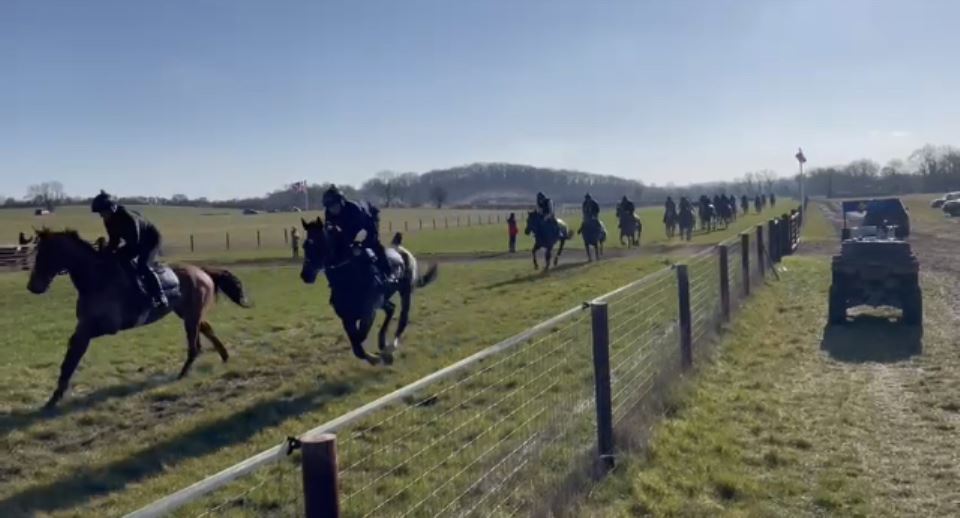 Go Millie Go is retired, and the process of getting her sold as a broodmare over to Ireland continues..
We also have two in pre training - the Jukebox Jury 3 yr old is the perfect pupil with Jason, he has lunged, long reined, and has now been backed. He has the most genuine attitude, and is really likeable. He heads to Gary Moore in the summer, and there are just 2 of the 6 shares remaining, and I don't think they will be around long.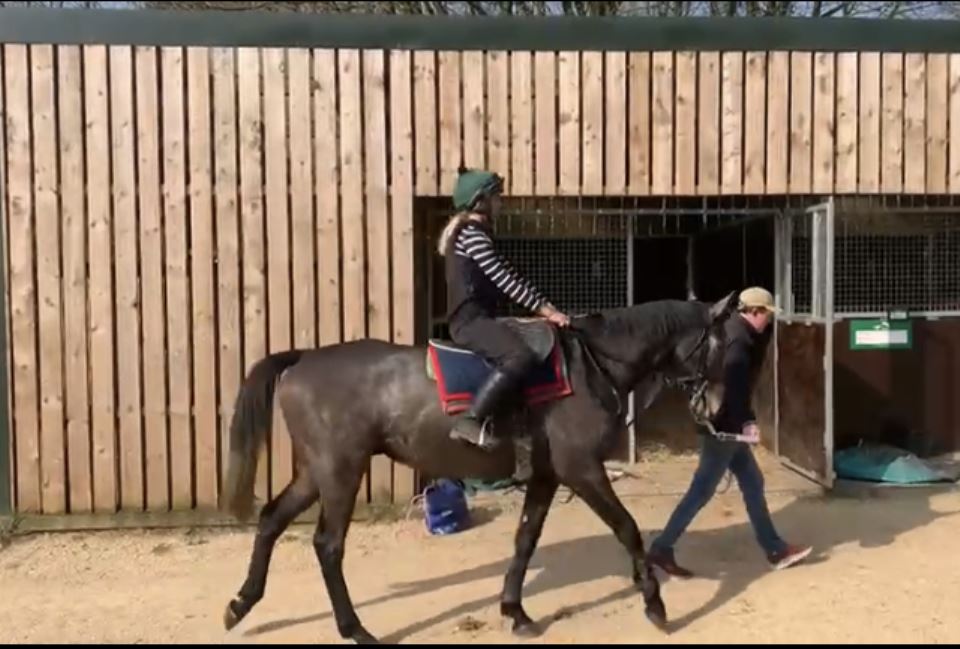 'Dean' the 3 yr old homebred by Doyen is doing plenty of cantering at Charlie Postes. He is going well, and this week he even had a pop over a few poles and barrels. I hope to get in to see him next week.
Sadly the deal that we were working on for the flat filly to go to David Menuisier has fallen through - but all is not lost, and we are confident that we will have a nicely bred horse for the flat this season. This will be a 2 yr old, and the syndicate will be for two years. Get in touch if you are interested - just £28/wk all inclusive.
The sales horses are all well. Their preparation for their intended sales this summer will commence soon. A really exciting draft this year - with some fantastic pedigrees and physical models. Also at The Elms, Savingforvegas is now due - but saying that she always keeps us waiting for a day or two. She is due a foal by Falco this year - and will visit Golden Horn this time. Having produced four bay colts thus far, it would be no bad thing if she produces a filly this time - as the bonuses on offer for British Bred fillies these days are eyewatering! Molly Childers is also due to Falco, but she is late and not due until ealry May.
Although the winter horses are all coming to the end of a long season, this is a really exciting time of year - stores developing, foals arriving, the flat season kicking off - and all this with the days getting longer and the temperatures rising!! I am very lucky to be able to do what I do, and once again - thanks very much to all of our owners and members who trust us to deliver winners, and a first class service - wouldn't be here without you!