Warming Up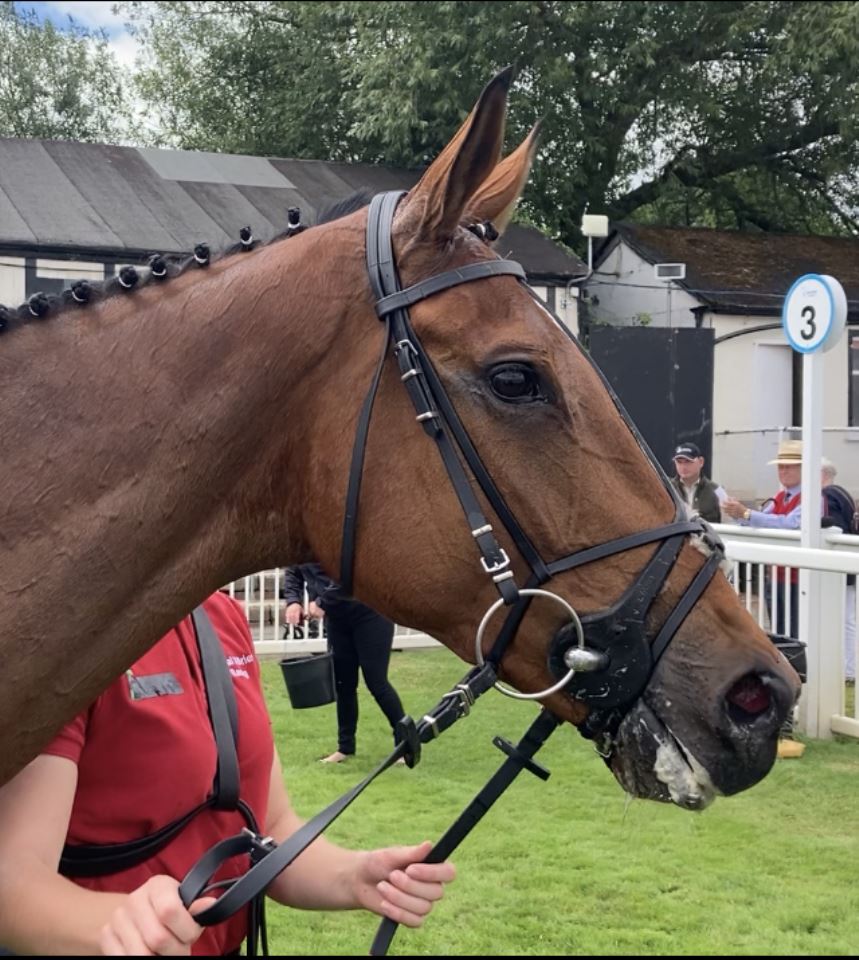 The weather is certainly warming up, and with it our season- with the mercury forecast to rise well above the 30 degree mark this week, we have had a good number of horses head back to work this week, and the anticipation of what looks like being our busiest and most successful season yet is rising with it.
Plenty going on last week. We headed to Worcester on Monday, hopeful that Intrepide Sud could make a winning debut for The Chicheley Partnership and Fergal O'Brien. Purchased for the racing squad after failing to reach his reserve at the sales in Cheltenham in April, he has always been very well regarded at home since joing the team at Ravenswell Farm. His homework had been good, and he had been showing up very well with some good yardsticks in his work on the hill. Paddy had ridden him in a couple of those pieces of work, and was very confident that he could get off to a winning start on him. IS had been very keen on his only rules start for Tom Ellis, which took everyone by surprise, so he was always going to get that trademark 'cold' ride from Paddy, who always likes to ride bumper horses from the back, getting them to settle and teaching them to race. After all, bumpers are there as races to educate young horses in.IS looked fantastic in the paddock, he really is a good looking and imposing individual, and he was really calm and relaxed, but he had been like that at Aintree. He went to the start nicely, and as the tapes went up he was where we expected him to be - stone last, but at least he was settled. Paddy was very confident, and only picked up his first rival on the crown of the home bend - he was cantering as they entered the straight, and it looked like everything was going to plan. Paddy was still sitting quietly as three pulled clear, and he looked as though he had everything covered, he had even anticipated a flat spot which came at the 2 furlong pole, but when IS went through that, he lost vital momentum, and from there was on the back foot to try and reel in a debutant that had got first run on him, eventually finishing like a train to get beaten just under a length. We probably missed a bit of an open goal here, and Paddy was the first to hold his hands up and say that he had given him too much to do, but in the end the facts are that the horse came back sound, with no ill effects, and he would have learned a great deal from the experience, the first real race he has contested - Paddy returned to say that he would certainly win a bumper, and he should run in another one in the next few weeks. Something to look forward to - we have one share remaining in IS who should go very close again next time out, and will win plenty of races over hurdles before we really see the best of him when he tackles fences. His jumping is simply superb. Get in touch if you would like the last share - www.nickbrownracing.co.uk or 07909 518902.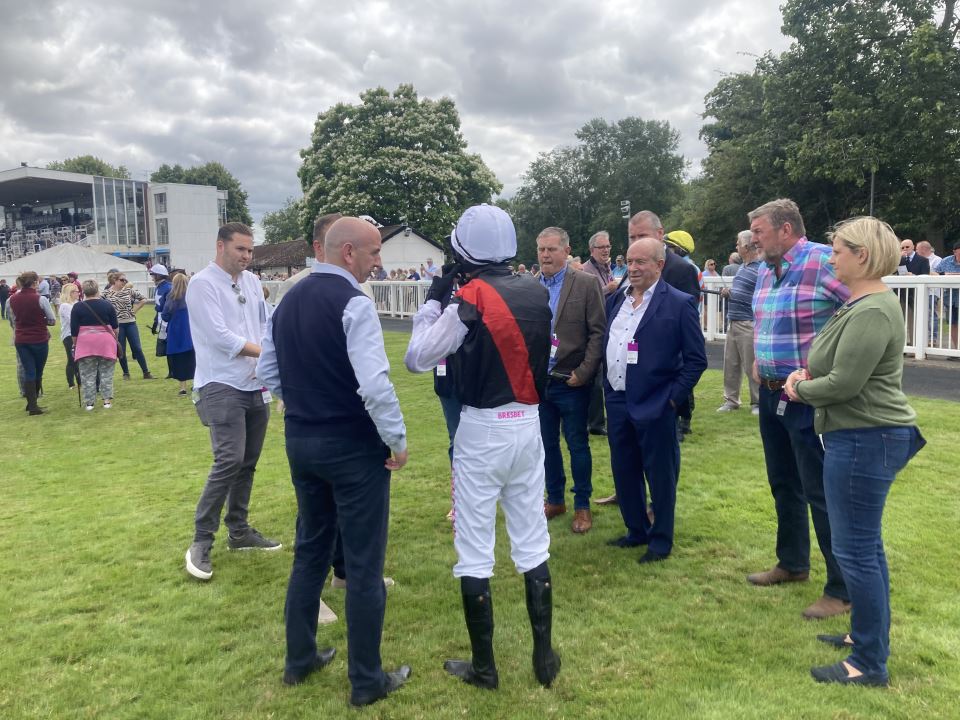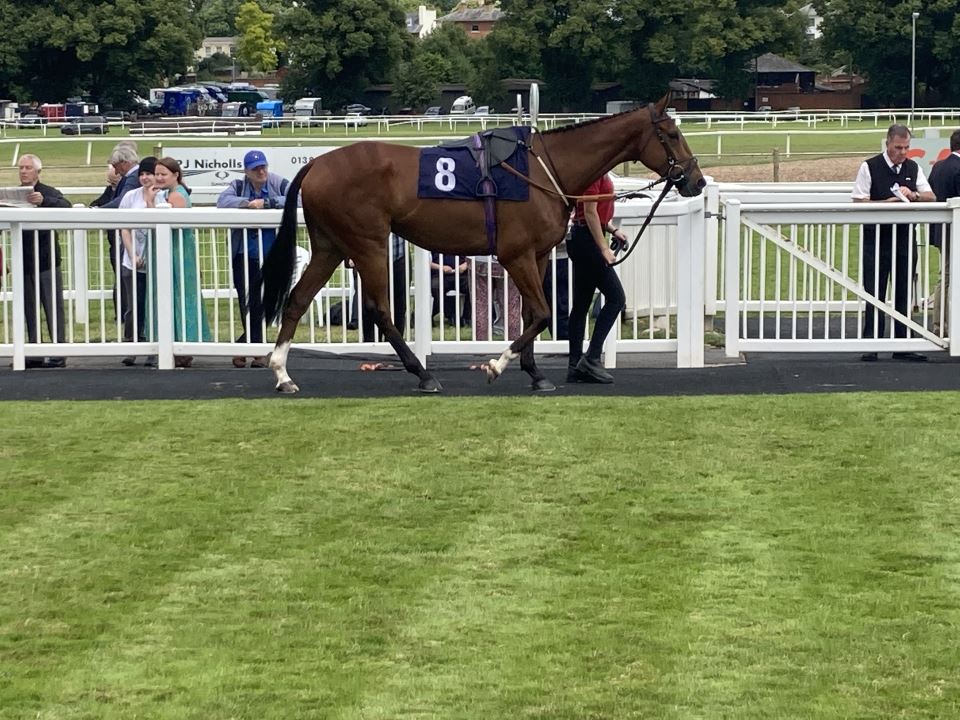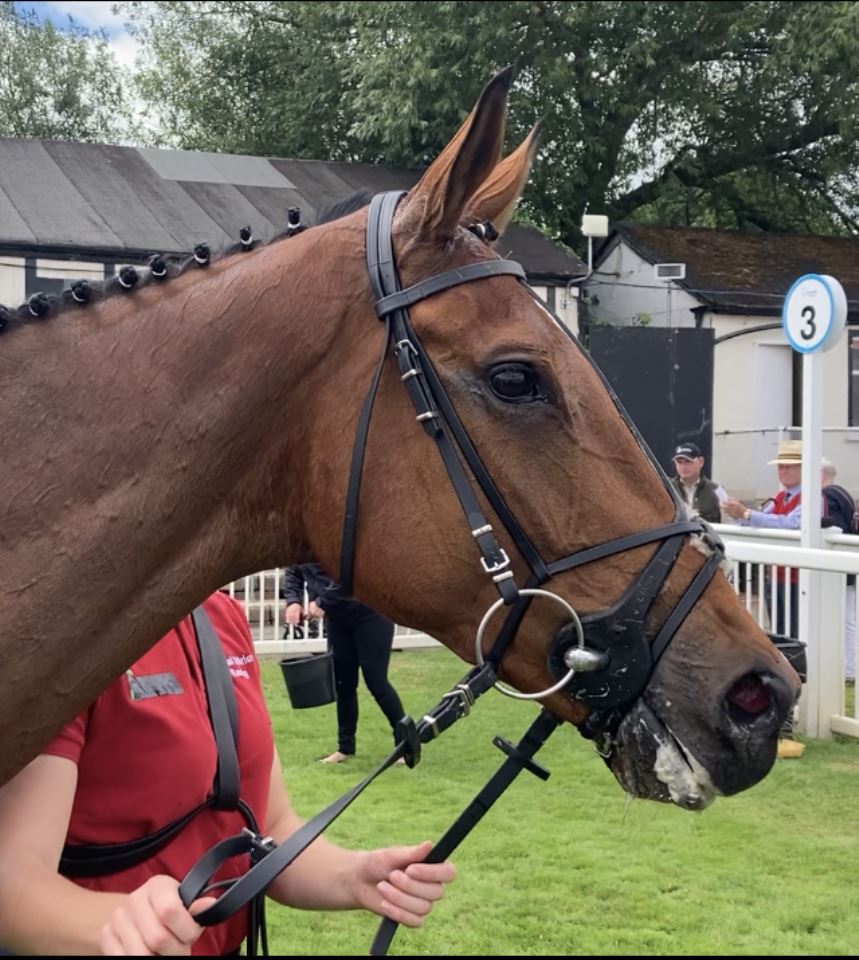 Tuesday - IS came out of his race in good order, and will be out again soon in another bumper. With Fortune Forever already cantering away at Ravenswell Farm, it was time for a couple more to join her down there. It was also the time to swap a couple around with Jason Maguire so we tied the whole job in with one transporter. The Mahler filly that has been doing her 'primary school' at Ivy Lodge Farm was to return to The Elms, she had been broken in, ridden away and got cantering upsides on the gallop, so she has all the basics done, and it is time for her to return to the field, chill out and let what she has learned settle in. She is a gorgeous young lady, and we can't wait to offer her in a new syndicate next year - she will be aimed at Junior Bumpers in 2023. She travelled back to the Elms where she was replaced on the lorry with three to head back to the Cotswolds. Mamoon Star and Blue Bikini headed back to Ravenswell Farm, Mamoon Star looks fantastic after his summer break, and after gaining black type in a Listed Bumper in Cheltenham in January, he looks like he has a very bright future over hurdles this season. Blue Bikini always heads back a couple of weeks earlier than she really needs to, so that she can settle in, and then be gastroscoped to see how her ulcers are. She does suffer very badly from them, and we have developed a plan that gets rid of them by the time she runs in October, meaning that she eats well while in full training, and can get through the whole season without suffering with them again, and without the need of very expensive Gastroguard. A winner last season, she was tried at Listed level, all be it, at an inadequate trip, and when she is upped to a far more suitable trip this season she should prove to be well handicapped, and should win her share of races this term. The third horse that made the return trip was our own Jukebox Jury filly, who replaced the Mahler filly at Ivy Lodge Farm. She too will have her 'primary schooling' - be broken in, ridden away, and got cantering both in the school and upsides on the gallop. She is a half sister to a black type performer, and is a very good looking and correct filly - she will be retained and syndicated next year, when she too will be aimed at junior bumpers or juvenile hurdles.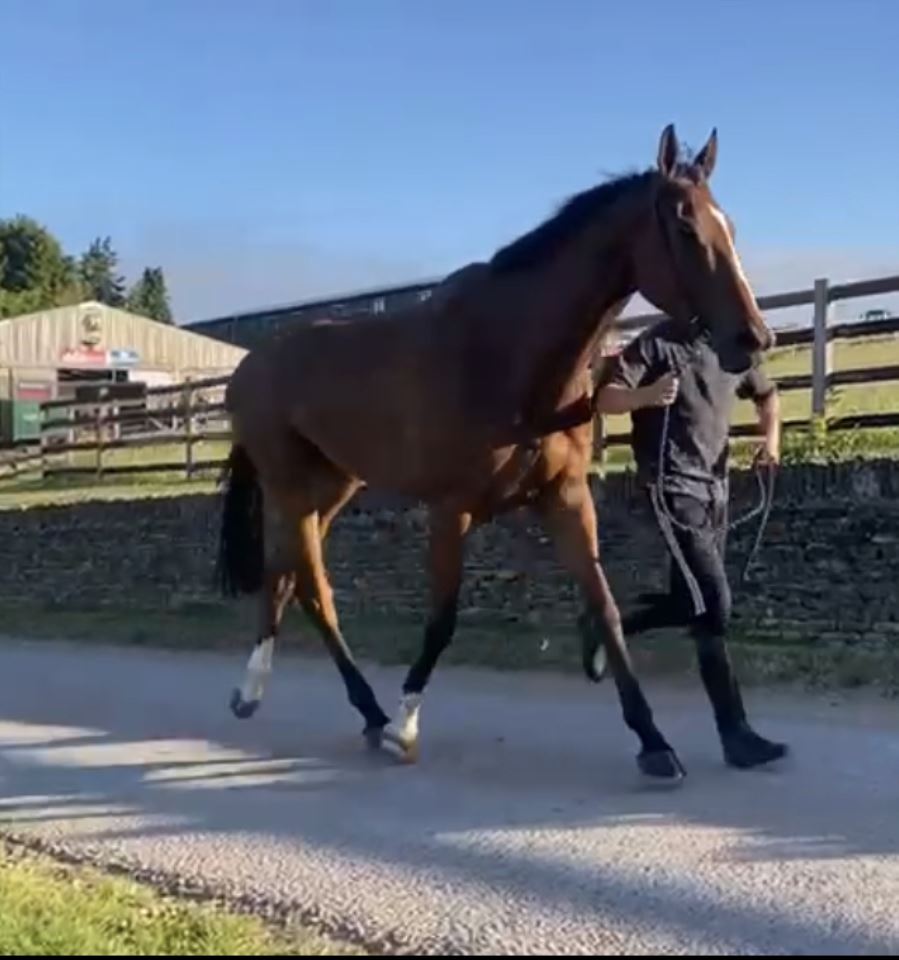 Intrepide Sud trotting up well on Tuesday morning.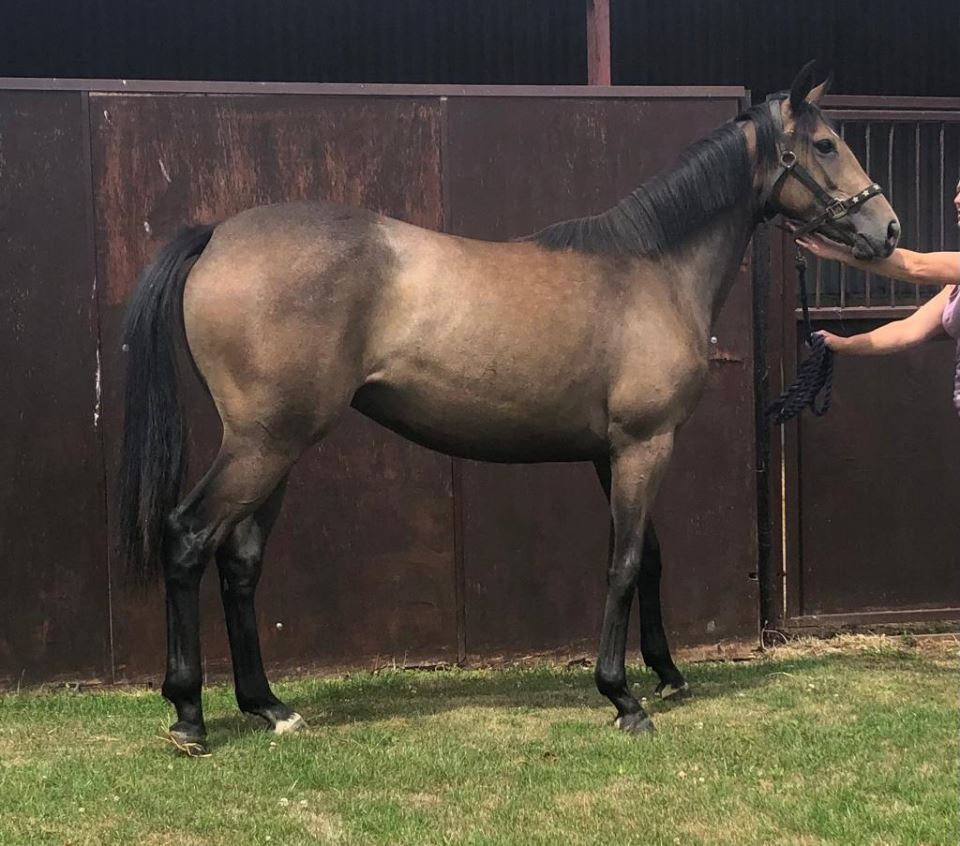 Jukebox Jury x LaPelodette 2 yr old filly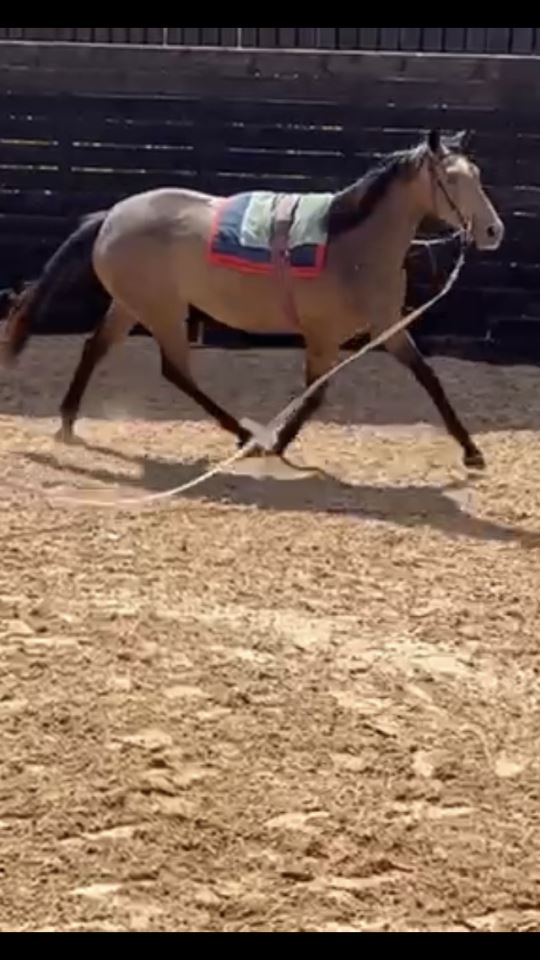 Jukebox Jury x La Pelodette lungeing on Thursday.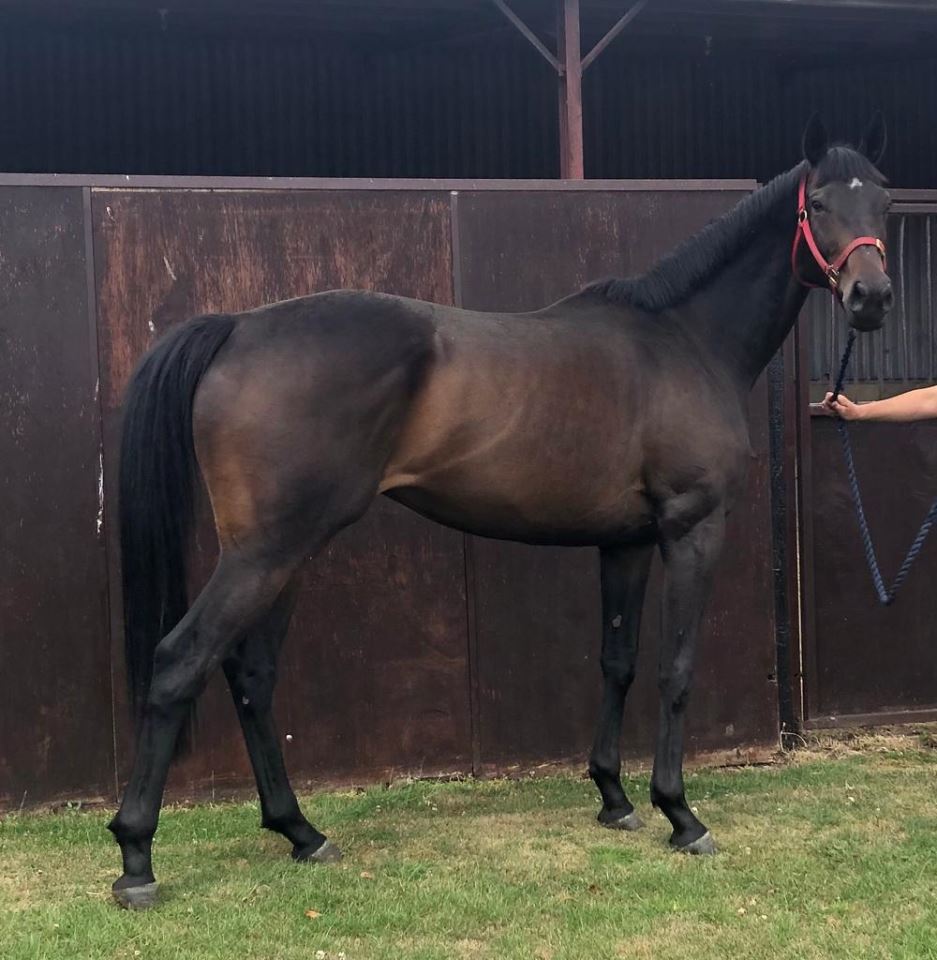 Mamoon Star
Also down with Jason Maguire it was great to see Sunset Melody finally get the all clear to leave her stable, and go out in a small turnout paddock. the pelvic fracture she suffrered back in February has taken it's time to heal, and the vet has been forced to take his time with her. She was on box rest for some time, before she moved on to being walked in hand, and then on the walker. Now fully recovered she can spend the next couple of weeks in the field before heading back to Ravenswell Farm at the end of the month. She will be best suited to soft ground, and will be making her long awaited debut for us in October/November. A half sister to two Graded performers, she is a lot to look forward to this season.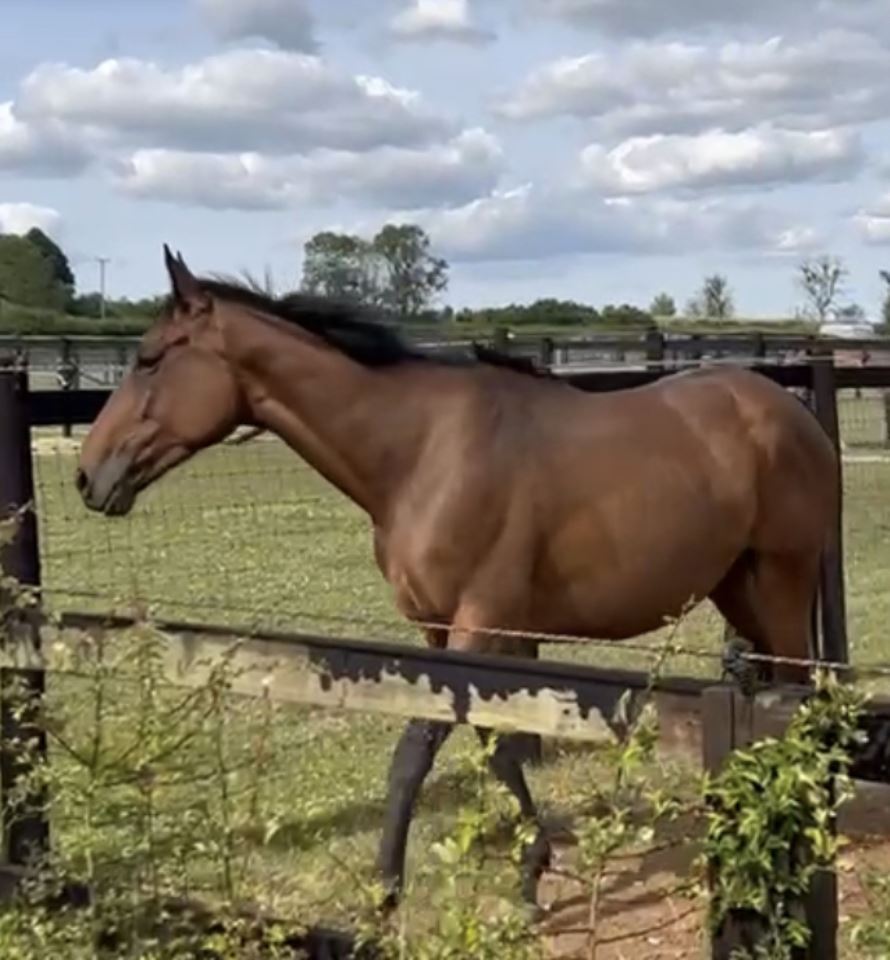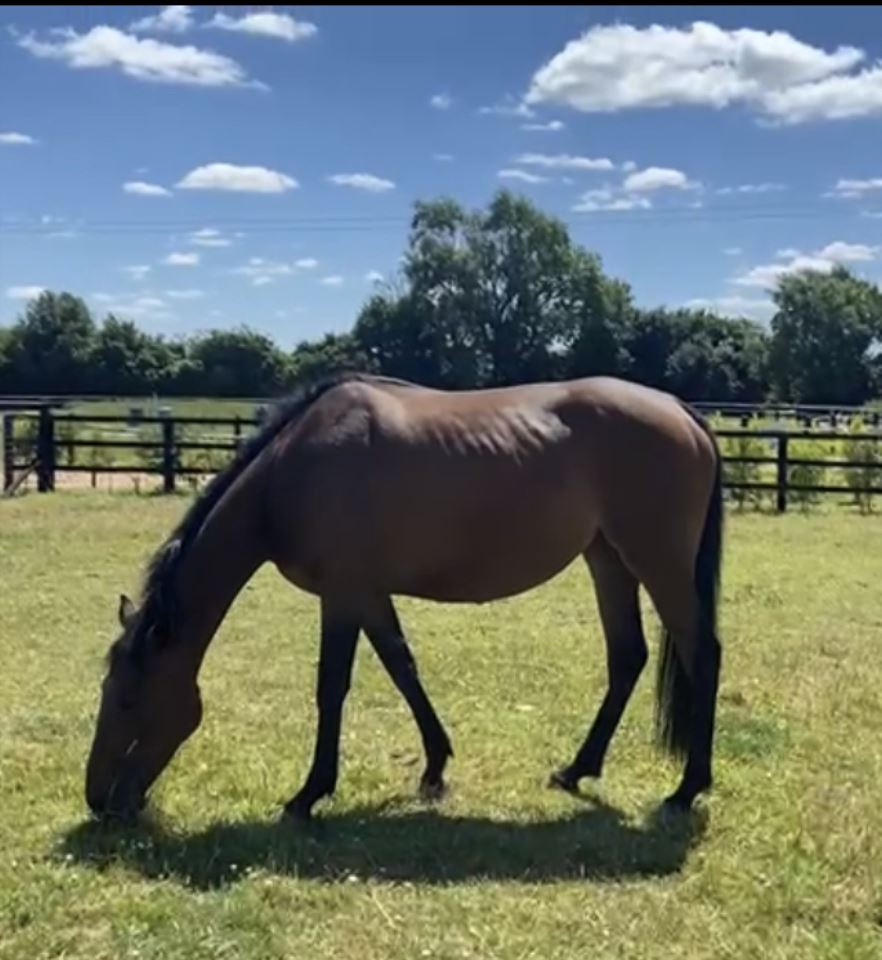 Our Jukebox Jury three year old that has summered at Ivy Lodge will come in tomorrow, he had been planned to return to work last week, but Jason was waiting for another horse to come in so that he could pair them up, and they could go through 'secondary school' together - he will be got going again, and have a few weeks of cantering before heading into training with Gary Moore.
July is the month that we settle all the syndicate accounts and pay the prize money dividends due from the previous season. This task started on Wednesday, and we have managed to get a couple of the big syndicates sorted. Always good to be paying out prize money, and with the costs of energy and fuel, (well everything really), going through the roof in the past few months, we decided that this year we would not make deductuons for any extra badges that were taken by members last season. Just a little gesture of good will, and thanks for everyones trust and support, you know whjat they say -'Every little helps'.
Thursday - and another four left The Elms - this time to Olly Murphys. All four have done really well for their summer breaks. Auditoria looks to be well handicapped over her optimium trip and that mark will be tested over hurdles before she switches to fences this season. Tintagel Queen is a really big scopey girl, and she has certainly strengthened over the summer. She will be aimed at a bumper this autumn. Two horses for clients also left on the lorry with our two. One a gorgeous unraced daughter of the mighty Walk In The Park, who will run in bumpers this autumn, the other a lovely 4 yr old, that unfortunately was forced to miss her juvenile hurdling career after suffering an injury behind in a run on the flat last September - she had a month in at Warren Chase in the spring and impressed everyone - so she should have a lovely future in mares novices' hurdles this winter.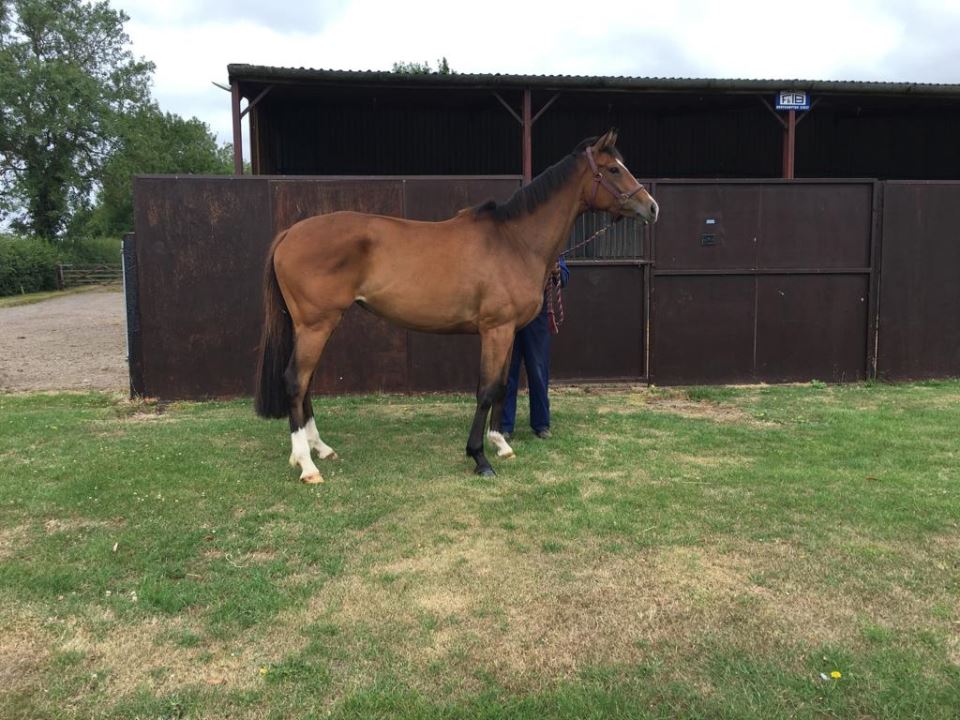 Auditoria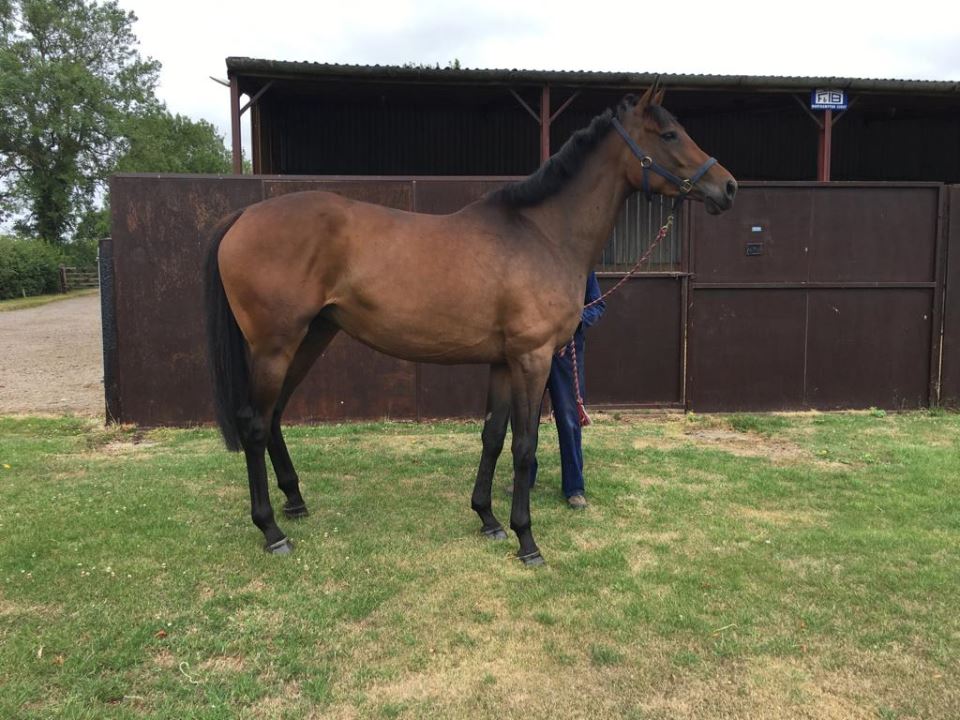 Tintagel Queen
The car was in 'dry dock' Thursday and Friday, the annoying DPF warning on again - no joy with the regens this time - but safe to say that it will now not happen again! Nice to get her back - and with a bit more 'toe' to boot!
On Friday I chatted with Ferg about a plan for Yauthym. It had crossed his mind to give her a short break as there are no races that are really suitable for her in the next few weeks, but we have decided to aim her for a mares handicap hurdle in Startford later this month, the left handed track is far from ideal, but she loves quick ground and it seems the right time of year to have her running. Hidden Beauty and Volkovka will return to Ravenswell farm towards the end of July - both need soft ground, so there is no rush with them. The same applies to Classic Ben, who is also summering well at The Elms before a return to his old stable at Fences Farm.
'Dean' our homebred 3 yr old was planned to go to Donald McCain this week, but that didn't pan out with transport sadly - so he will head up to Cheshire in the next few days.
This weekend I continue with the dividends and more will be settled on Monday.
On Tuesday I head out to Ireland once again for the Tattersalls Ireland July Store Sale, The recent trade has been nothing short of incredible, there is an insatiable appetite for horses, and there was an incredible trade at the Horses In Training Sales in Newmarket last week - not too much value to be found there! Luckily we are selling in Fairyhouse next week, offering a stunning daughter of Highland Reel out of a half sister to the Group 1 superstar Big Orange. It was good to see a three yr old maiden winner by the sire sell for 170,000 gns last week, and I am sure she will be very well recieved.
Lots of our owners and members have been calling through the summer to say how much they are looking forward to the coming season, and that they think that we have the nicest bunch of horses we have ever had to run in our colours. All of them seem to be well up to winning races this season, and we are really looking forward to getting going with them. It is safe to say that we are working on something massive and we will be having a meeting next week to finalse the deal, and plan to make an announcement on here next week. This is really exciting for NBR and we can't wait to share!