Great Start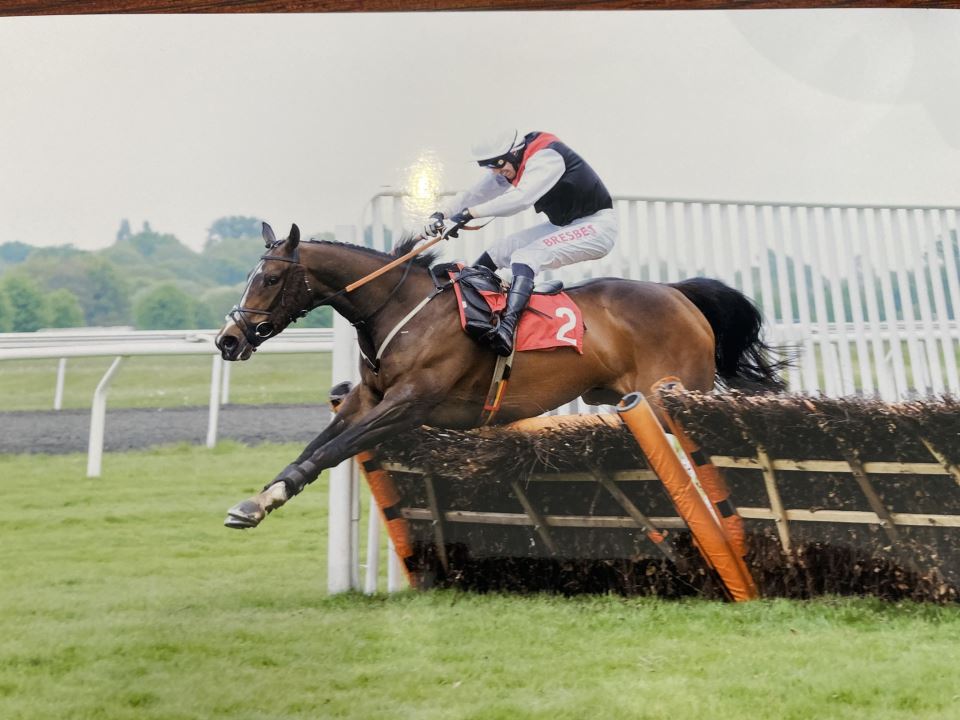 Monday was only the second day that National Hunt racing had taken place in the 2022/23 season - so it was fantastic to get our first winner on the board with our first runner! Yauthym headed to Kempton for the 2m mares handicap hurdle and regular readers will know that we have felt that she has been suffering at the hands of the handicapper after winning a race that fell apart in Hereford in November. She was raised 11lbs for that, and had only slipped 4lbs in the period since, after running well but not winning - a victim of her own consistency. She likes quick flat, righthanded tracks, a sound surface and a race with plenty of pace- all of which she had on her previous start in Wincanton, where we fancied her to run well - only to be beaten into fourth - once again looking like she needed help form the handicapper and a drop down in class. So it was no surprise, after getting dropped just 1lb, that we headed to Kempton with no real hopes of winning, but to get a nice safe round under her belt and hopefully another more significant drop from the assessor. She looked fantastic as always, but her place as the outsider in an allbeit tight betting heat was no surprise to us. With Liam in Warwick, Paddy stepped in to ride her and gave her a typical 'Paddy peach'. With a strong pace assured he simply sat in behind and let her travel away sweetly. He knew from their last flight horror fall in Southwell last season, that her hurdling technique tends to deteriorate as the race goes on, so when he approached two out on the bridle, all of our hearts were in our mouths. Not helped by the mare in front of her knocking the flight forward - Yauthym actually put her back legs straight through it, but managed to retain her momentum and take it up on the run to the last. Once again she was very low, but this time her and Paddy managed to just get high enough and long enough and they got to the other side in one piece - eventually coming home well for a well earned victory. An unexpected win, but well deserved, and she will continue on through the early part of the summer - although we may look at a slightly different route for her in the short term, and give her a spin on the flat in around 3 weeks time. With the first suitable mares race for her over hurdles not until late June, she coiuld have a spin on the flat in the meantime which would open up some interesting and valuable options for her later in the year - you have always got to explore every option for them - and it looks like I could well be moaning even more about her hurdles mark from Tuesday! It was great to meet Neil Foster, former Essex and England fast bowler, who had some great tales to tell of his England career, and was on hand to give his friend Martin a hand picking up the winners trophy on behalf of the syndicate.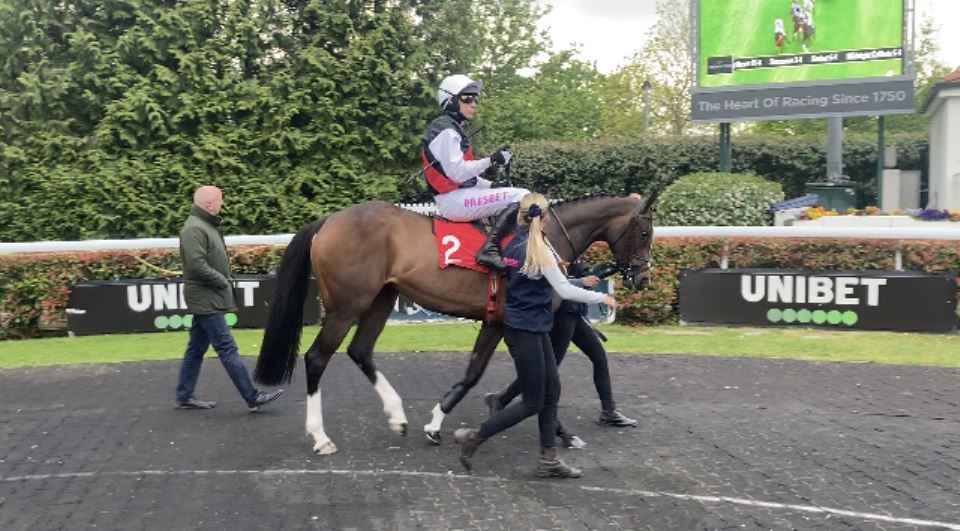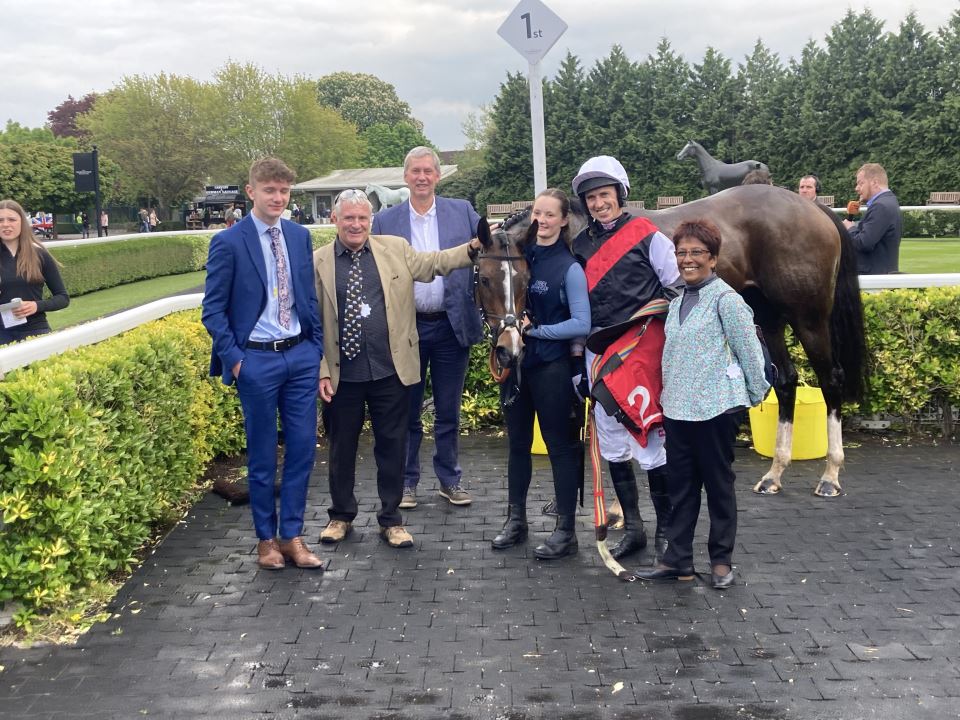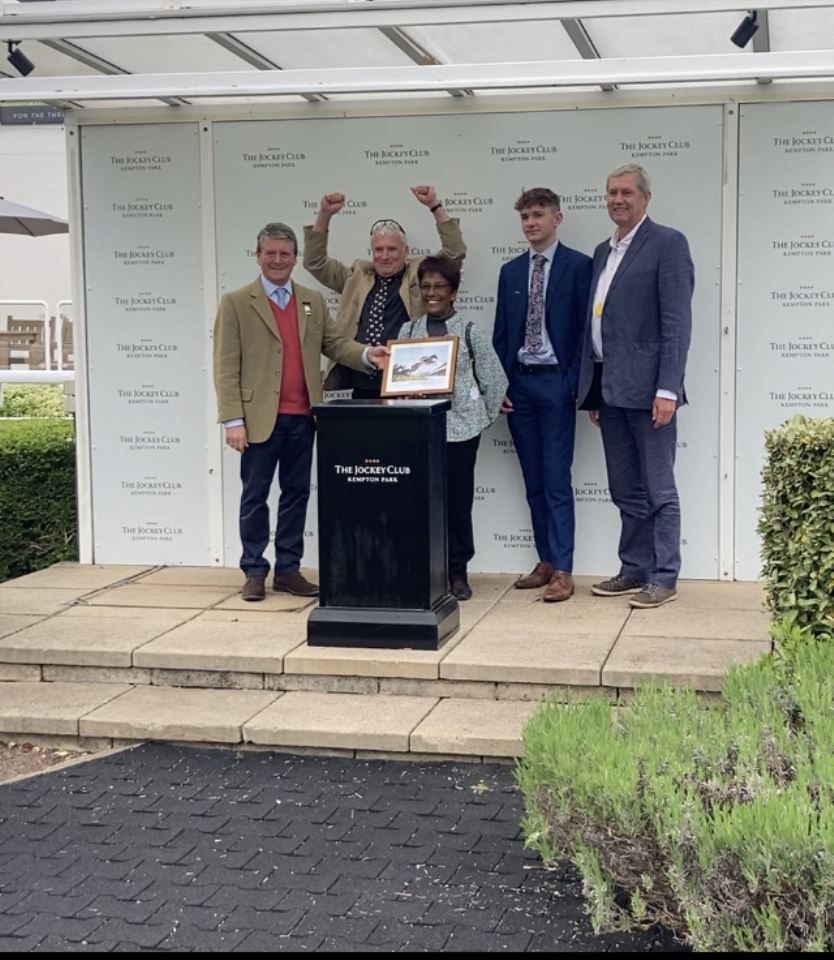 Tuesday seemed to fly by - with a busy day in the office, and I was late getting down to The Kilkeney where I would be staying for a coupe of nights. Thanks again to Kev and Jules - the restaurant buzzing on Wednesday night!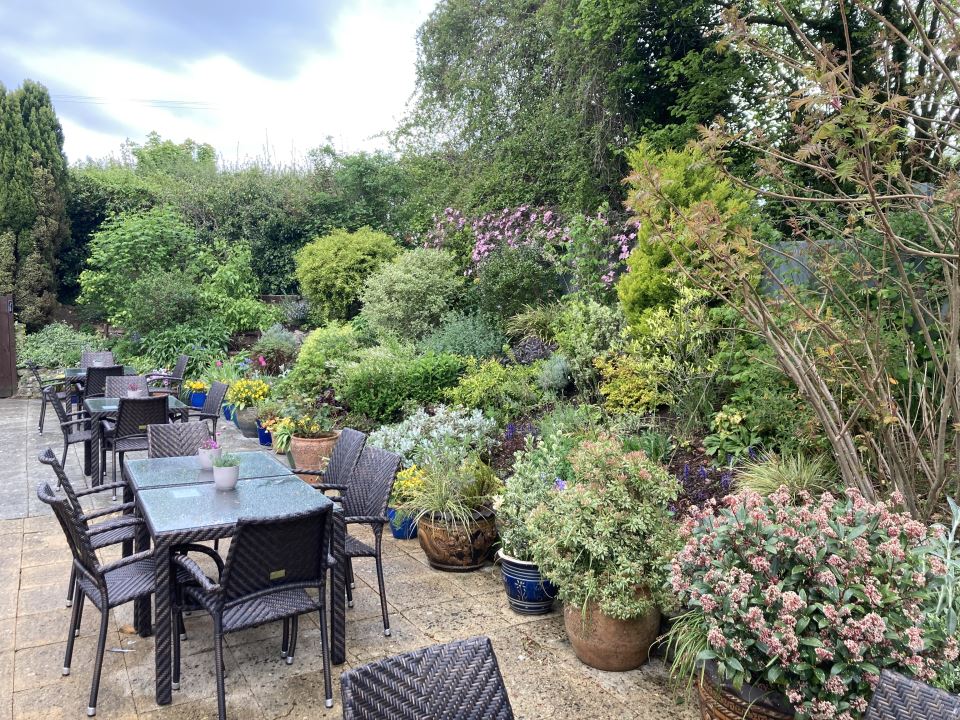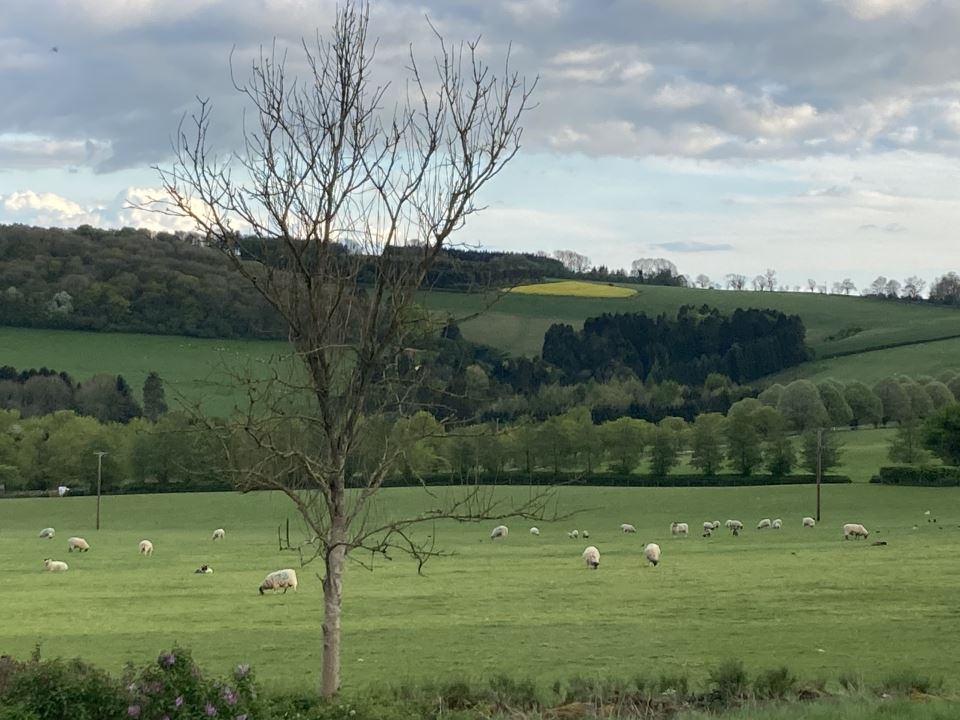 Wednesday was the turn of Blue Bikini in Newton Abbot. BB had been held up hugely with a really stubborn respiratory infection since the new year, and we were very close to just calling it quits with her and turning her away for the summer, but with only a handful of hurdles runs under her belt, and with her loyal syndicate members not seeing her out for a very long time, we decided, if she came right in reasonable time, to give her a run before her break to give her some vital experience of handicap company - company she will be keeping in the autumn. We chose to run her in mares company, which meant a spin around Newton Abbot, where the trip, track and ground were never going to see her at her best, but where she would get safe ground and get that much needed experience. Connor Brace rode - and as expected she was outpaced for the final circuit, and he was not hard on her, eventually coming home a well beaten 8th. She now heads off for a holiday back home at The Elms. She will return to Ravenswell in early July and be aimed at the mares staying hurdles in the winter - stamina is her forte, and the best is yet to come from her. Newton Abbot is a lovely, friendly little track, and those that made the trip had a lovely time down there!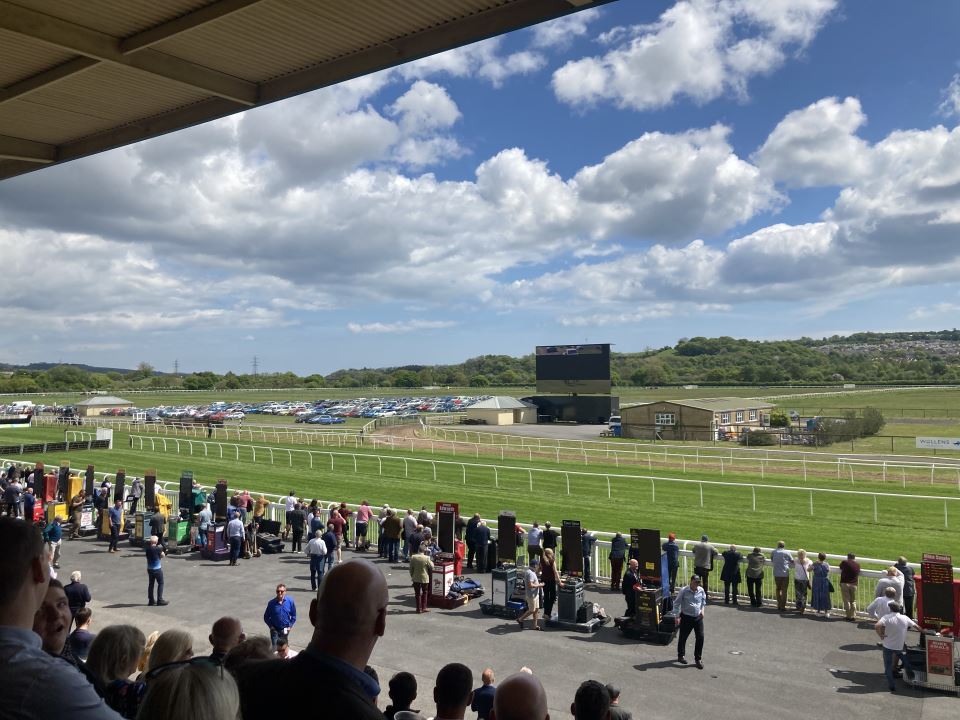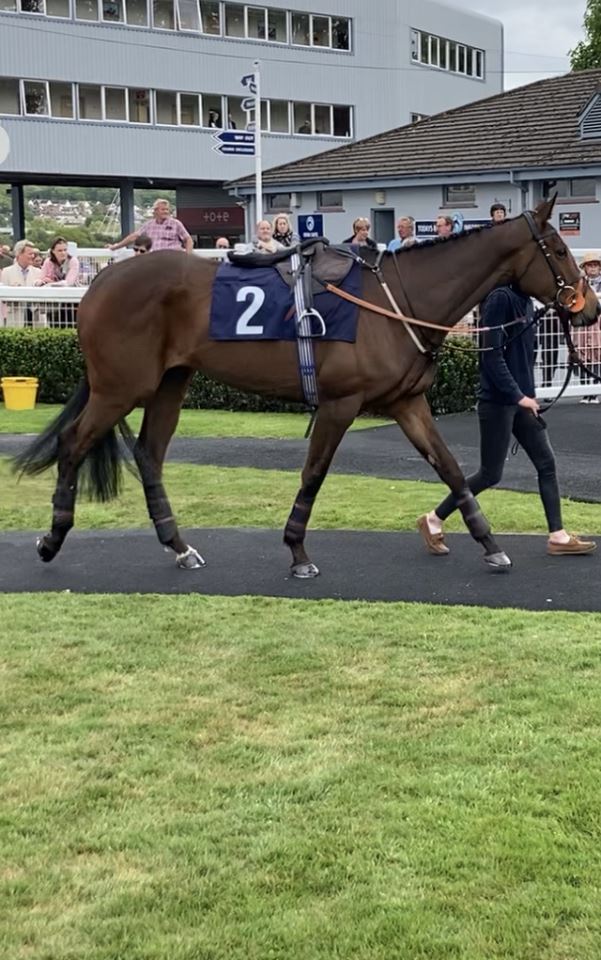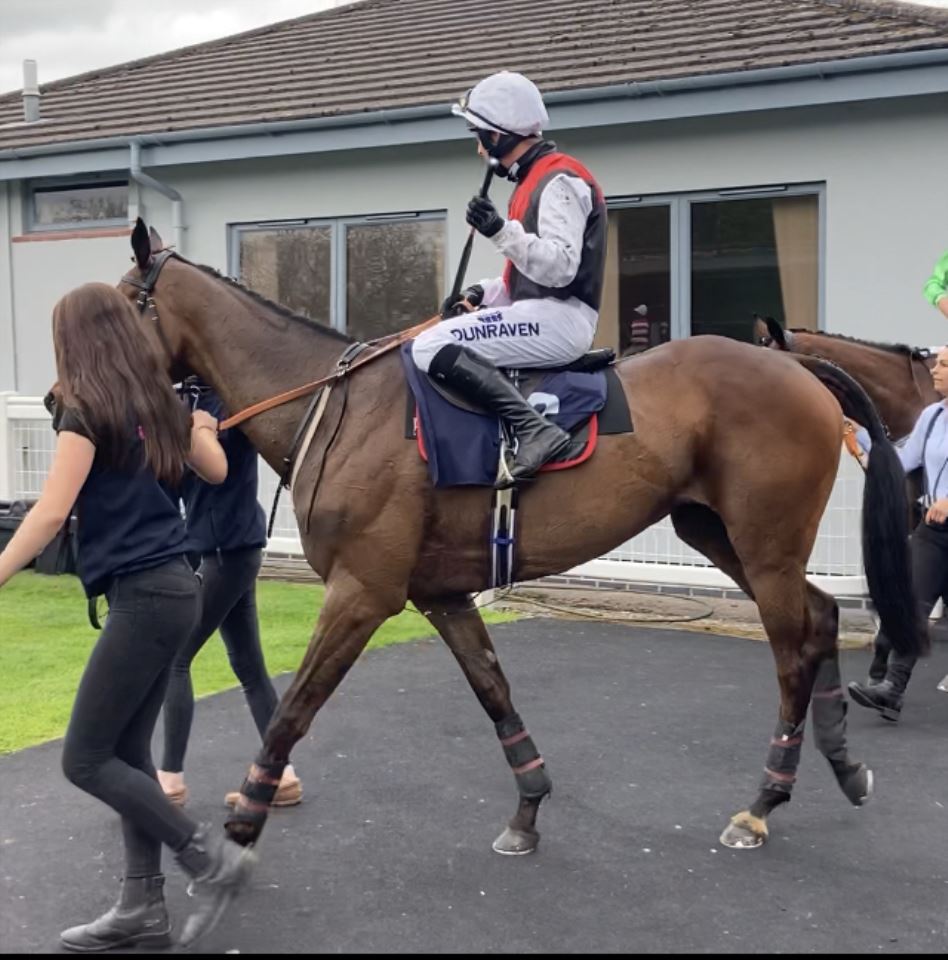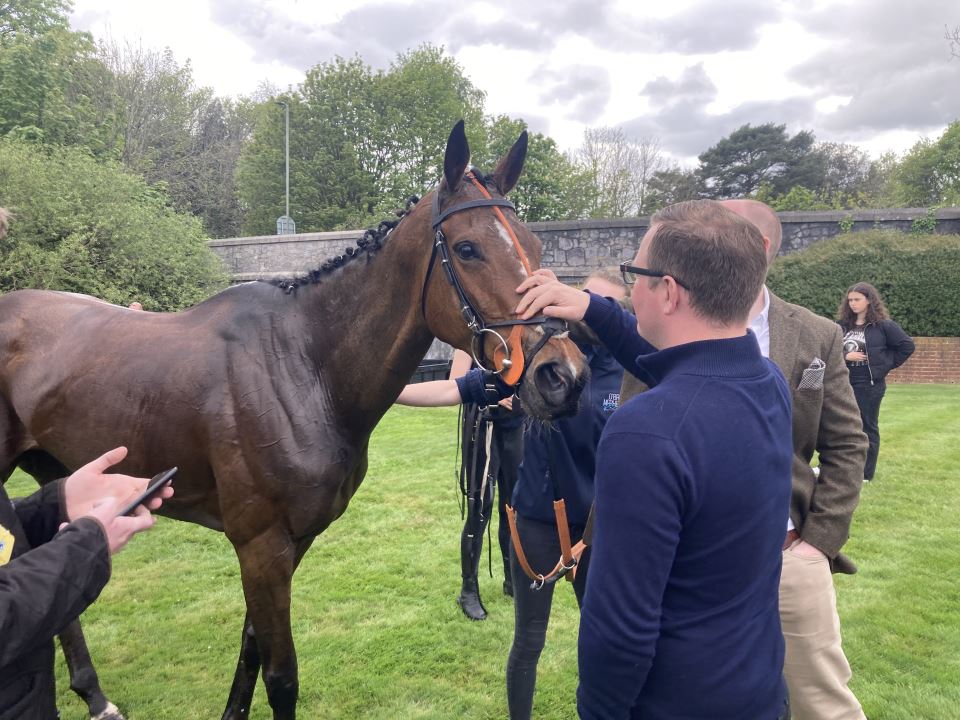 Thursday morning I popped in to Ravenswell Farm to chat through a few things with Fergal and Sally - plans for next season included.
Down the road, the Jukebox Jury 3 yr old has completed the first part of his education and Jason has turned him out in the field for a well earned spell of R&R. He will come back into work in around 6 weeks and be pre trained at Ivy Lodge Farm before heading down to Gary Moores.
From Ravenswell Farm I headed up the Fosse Way to Charlie and Fran Postes Station Yard to see our homebred 'Dean' do his final canter for a while - he has taken to training like a duck to water, and has answered every question asked of him. He is a tough and hardy chap, who will return to The Elms next week and then head up to Donald McCain in early July. After getting some nice photos of him on Thursday I put a post out on Twitter about his syndicate and created myself a heap of work sending out details of the syndicate. He has been very well received, and there has been a fantastic uptake in his shares - please contact me if you too would like details. He is leased from myself - so there is no capital payment, the training/keep fees are set at just £25/wk inclusive of all costs, and there is no minimum period for an individuals memebrship of the syndicate. You will also receive 100% of the owners share of the prizemoney, and an Owners Badge every time he runs. (nickbrownracing@gmail.com).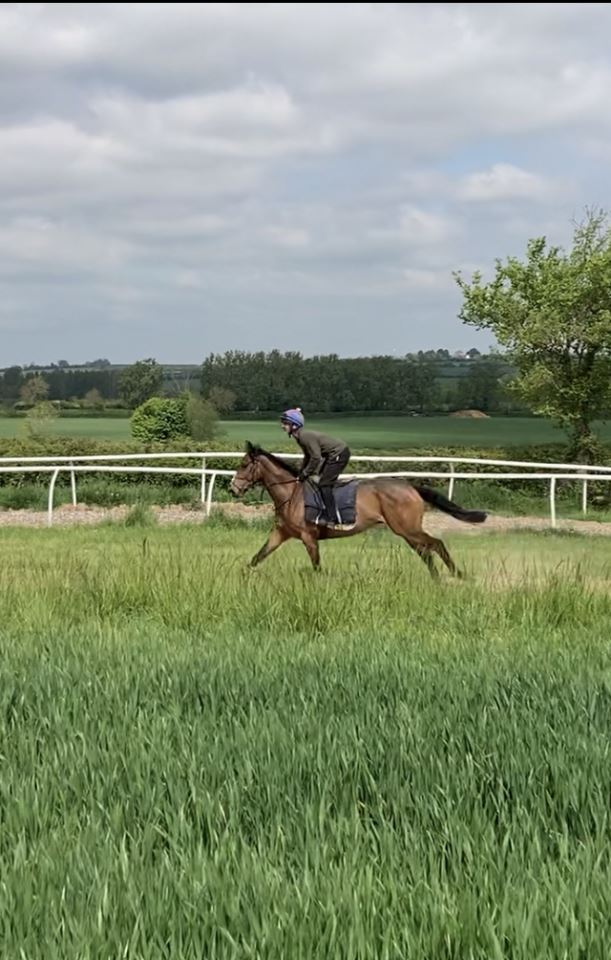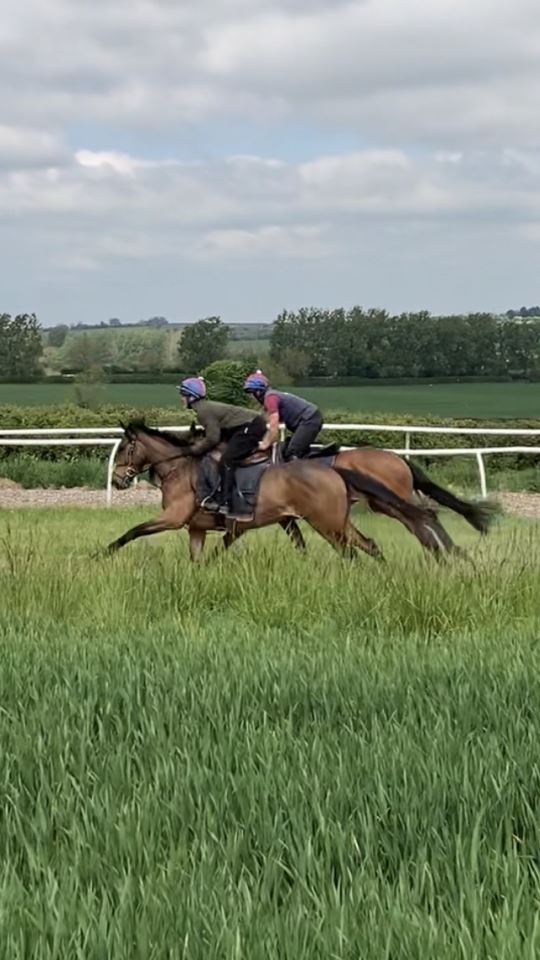 Friday, Auditoria returned to The Elms for her summer holiday, along with Classic Ben, and new horse recently purchased by a new joint ownership - a new client. Tintagel Queen and another clients horse will start their holidays early next week.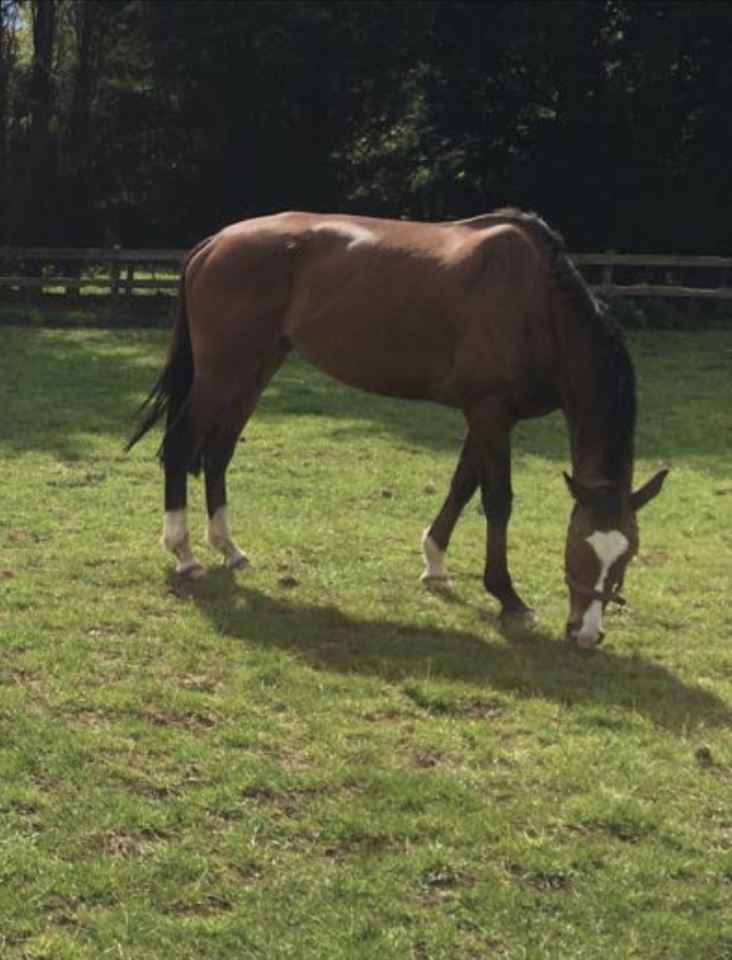 It was great to get a video of Sunset Melody walking well in hand from Jason - she continues her recovery from a pelvis fracture, and is looking very very well.
The horses that started their holidays last week have settled in beautifully at the stud, and are happily grazing the spring grass, and chilling out.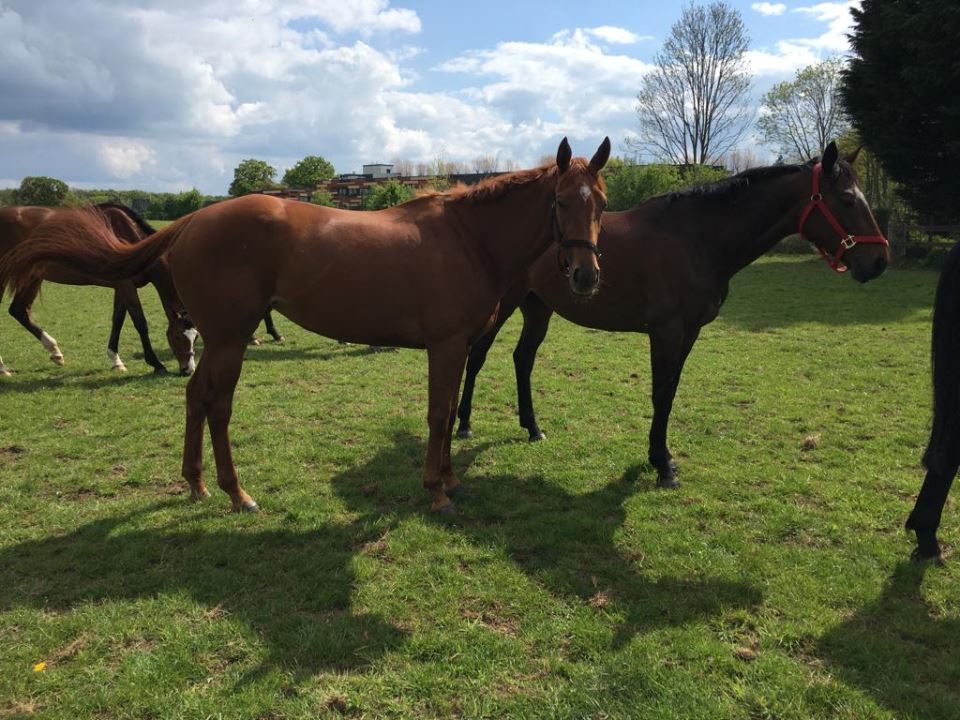 Floyd the Foal is thriving and doing great - but we are still waiting on Molly Childers to deliver us a new one - she was due on the 2nd, but still hasn't foaled - having commented about her lack of size through quite a bit of her pregnancy - she sure is a size now!! It can't be long!
On Saturday morning Savingforvegas travelled to the unbelievable surroundings of Dalham Hall Stud, and was covered by Golden Horn. I think that Golden Horn has all the attributes to be a top class jumps stallion, and he has covered a large number of jumps mares this spring. His stock seem to possess plenty of ability, but do take time to mature, with his first progeny only really coming into their own now - I think he will have a very succesful time of things with his flat progeny this season, and am very excited to be sending SFV to him!
It would be nice to think that things get a little more quiet now that all bar one of the 12 horses we will have in training next season are all on their summer breaks - but not so. The next few weeks are full on!
This coming week we have a meeting on Tuesday which will go a long way to rubber stamping plans for NBR for the next few years - with some very exciting developments planned.
On Friday it looks very much as though I will be heading to Aintree, where there are a couple of runners that we have interests in on the card, and then on Sunday I head up to Doncaster for four nights for the Goffs UK Spring Sale.
Our sales horses are all very well, and coming together great - the first to be offered will be a stunning Highland Reel filly who will be offered at the Tattersalls Ireland mixed sale in Newmarket the week after next. From there we head over to Ireland and the Goffs Landrover sale where we offer two, and then on to the Tattersalls Ireland Derby Sale where we will be selling a beautiful son of Kayf Tara. That takes us through to the end of June - and guess what - the week after that the horses start to return to their yards, and the whole cycle starts again!
Finally, it was good to read yesterday that there is improvent in the condition of Josh Moore, who has been in critical care in hospital after a fall in Haydock in mid April - I had spoken to Jamie in Kempton on Monday and we have everything crossed that he can pull through and come out this!