Long Two Days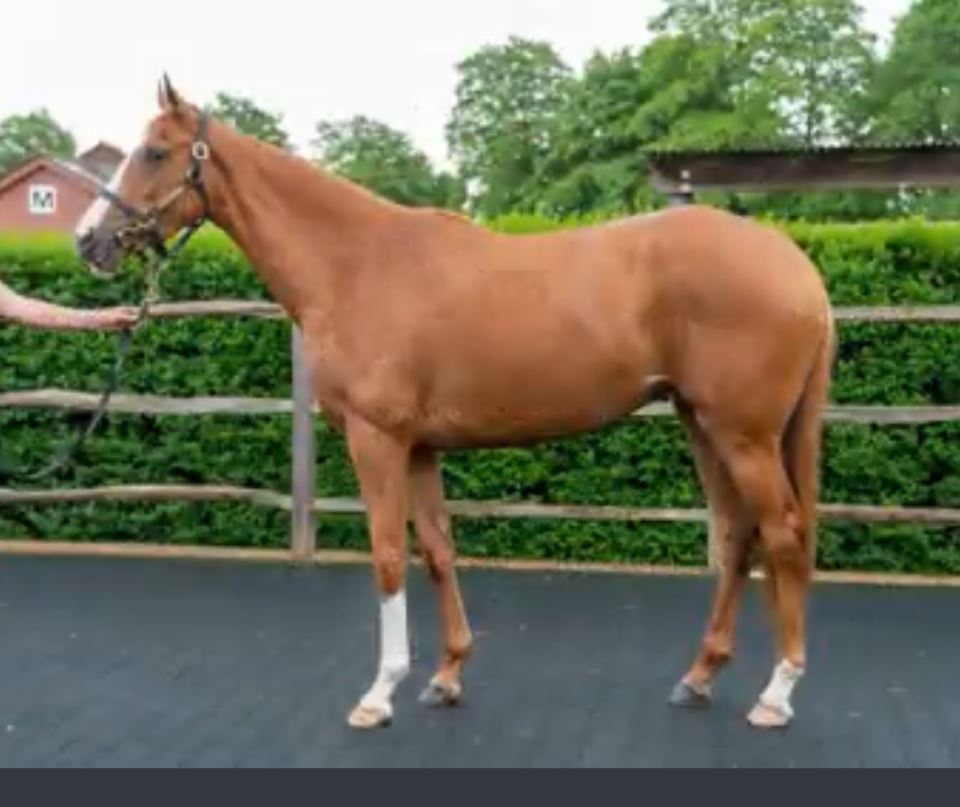 It's been a mixed week to say the least!
Monday was spent catching up with all the work created by a busy week in Doncaster the week before. We had been surprised by the amount of orders we took while up at the sales, and a few of the finer details needed to be sorted out.Good to add new clients to the list. The demand for horseboxes continues to be very strong - like all of the motor industry, supply is a major issue - with the three pronged attack of a semi-conductor shortage, Brexit and Covid having had a disasterous effect, but we continue to get a drip feed of chassis through, and can still supply certain models through the summer, and are also already taking orders for 2023!
Tuesday we had some great news - Savingforvegas had scanned in foal to Golden Horn. Apart from one hitch when she missed a year for her previous owner - she has been simply superb - conceiving on her first cover every time since, and also providing us with 4 bay colts! The perfect broodmare for us - and with her first foal already showing that he has significant ability on his one and only start to date - the future looks very bright for her and her sons! Her latest, Floyd, is a real beauty (and like his namesake, he knows it), he is a real character, and Mum has to keep a keen eye on him. Molly Childers' first foal, Finbar, is fit and healthy, and continues to go the right way - everyone is very happy with him. At lunchtime the Highland Reel filly headed to Tattersalls' Park Paddocks in Newmarket where she was catalogued to be sold on Thursday. They are all sold subject to two pre sales vettings - and her vetting by the Tattersalls panel was scheduled for Tuesday afternoon. She had passed at home with no comments, and sailed through in Newmarket too - she is a gorgeous filly, and we were looking forward to selling her on Thursday - (more on that as we go on). Tuesday evening we popped out to clients for supper, and a catch up. Good to see them looking so well, and we made plans for ourselves and a few horses over a couple of drinks - it's a bad sign when the plans for the humans looks likely to cost as much as the plans for the horses!
Wednesday started with a trip to accountants, Thomas Quinn in St Ives, TQ have handled a few accounts for us over the years, and we have just transferred a further block of business their way. Directors, Tony and Phil have been clients with us for a good number of years, and it is good to be putting more work their way. On from St Ives to Newmarket with high hopes that we were in for a good couple of days, and a good sale for a lovely filly. Sadly those feelings started to fade away on Wednesday afternoon, when it became evident that there were very few buyers on site. With the sale not scheduled to start until 11.00am on Thursday, and the store horses selling after the point to pointers on offer, we then started to hope that the buyers appeared on Thursday morning, and that all of the store horse vendors at the sale would be significantly busier.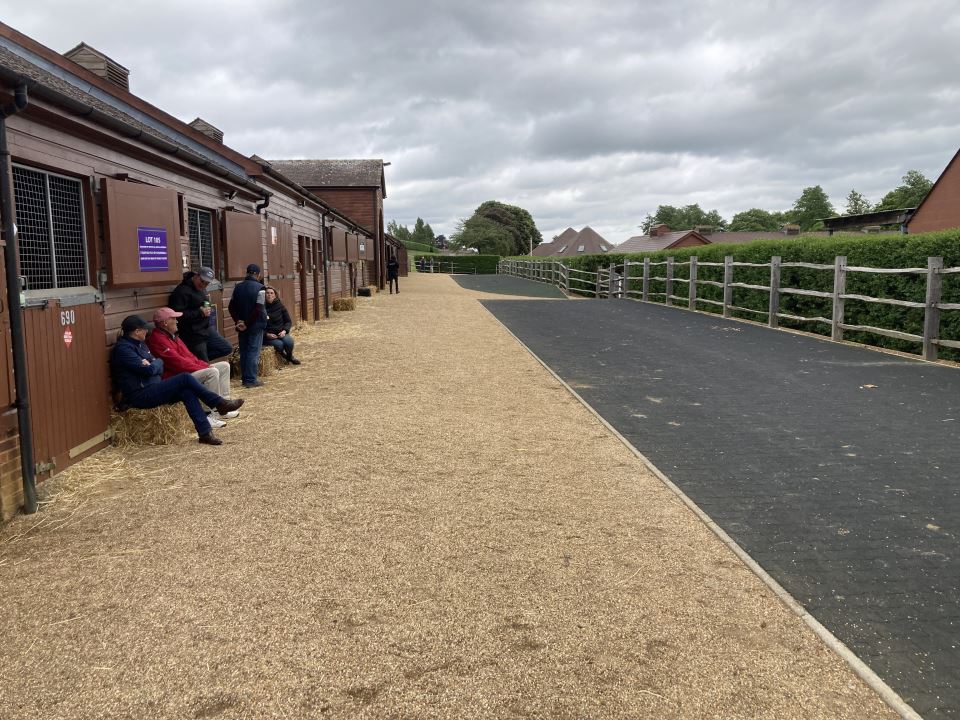 Thursday came - but sadly the store horse purchasers didn't come with it! Wednesday had been a long day - and Thursday started in the same vein. It soon became clear that there was very little interest in the store horse section of the catalogue. When one of the most expereienced people in the sales world - who has worked at very sale there is in her time, tells you that she has never witnessed a quieter sale in her life - you can see how bad things were looking. We have a lovely filly, and after the first few stores had gone through the ring and failed to find a buyer, we took the decision to withdraw her from the sale and she will either be sold at home or entered in the July Sale in Fairyhouse, where we are at least guaranteed to find some people interested in buying horses! We were not alone in our actions - such a shame as this was a sale that the fillys owners decided to support, and one that we had hoped would work for her - but several mistakes had been made, including the promotion of the sale - even the wife of a Newmarket trainer, who likes to have a couple of jumpers had no idea the sale was on - and stabling - the form horses were miles away from the sales ring, which has happened before and was to be expected - but we didn't expect the stores to be stabled a good bit away from them. It led to what buyers there were there not looking at the stores - several trainers there to buy the point to pointers didn't even bother to walk to where the stores were stabled. I hope they get it right for the future.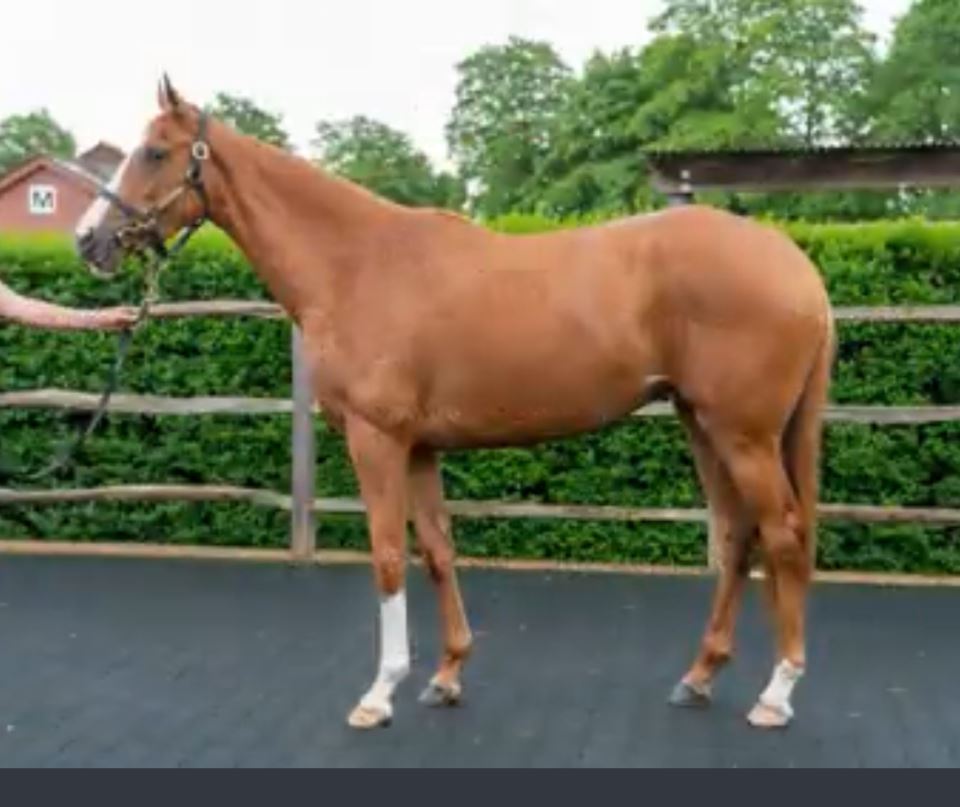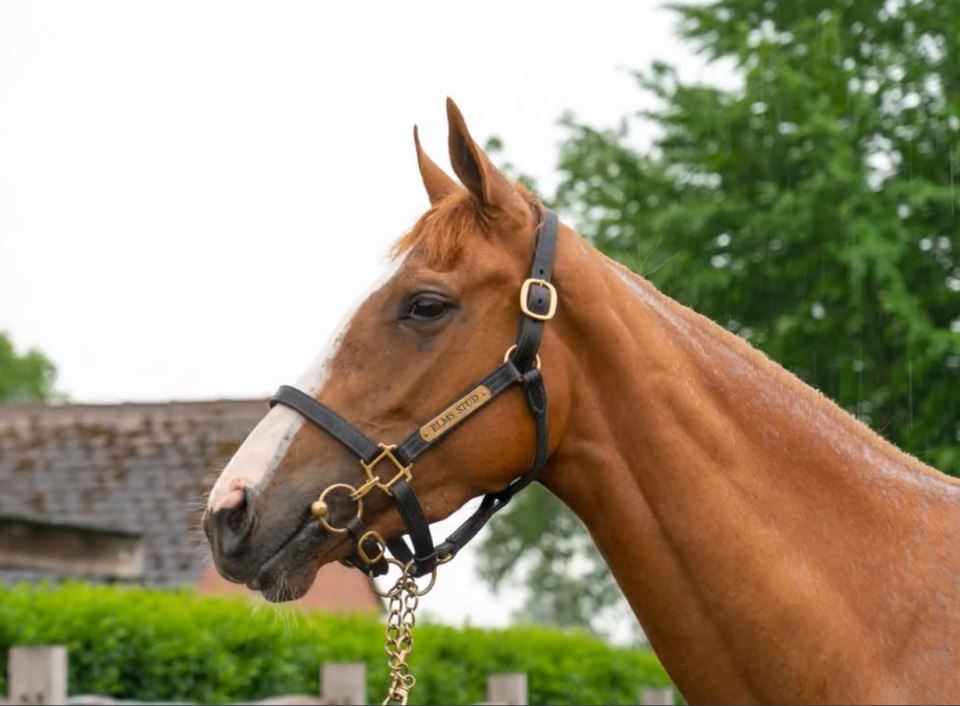 The filly is now back at The Elms Stud and is For Sale should anyone be interested in her - she is a big scopey atheltic filly - 16.2hh, with a great outlook and a fantastic walk to her. She is by the ulra tough Highland Reel, and the few that did see her this week all liked her. Get in touch if you would like to make an appointment to see her (nickbrownracing@gmail.com). She is a filly we have always liked and comes recommended.
Friday we set off early for a trip down to Fergal O'Briens to see Intrepide Sud - the latest addition to the team, work. It was well worth the early start, as his work was very good. IS had won his point to point for Tom Ellis, a three runner affair, but he could only beat what they put in front of him and he was very impressive from the front, proving that he could both travel and jump. After failing to meet his reserve at the Cheltenham Sale in April he went to Aintree for a bumper a couple of weeks ago, and surprised everyone by being very keen - that being said he was still cantering entering the straight only for his early exertions to take their toll, and see him tire in the final furlong. He arrived at Ravenswell Farm last week, and has done nothing but please Fergal. On Friday he worked upsides a 127 rated bumper and hurdles winner, and in behind a horse that had earend a rating of 141. He went very well, and as we walked off the hill Fergal said that he would run him in another bumper in a couple of weeks, and judged on what he had just seen he would be disappointed if he couldn't win one, and go on to win at least one novice hurdle through the summer. Just what you like to hear! Some of the shares are already taken in him - this will be a 12 strong syndicate, with shares priced at £2,000 each, plus an all inclusive £200/month - owners badges are guaranteed, and you will not have to wait too long for your first outing - what more could you ask for?! (nickbrownracing@gmail.com fo full details).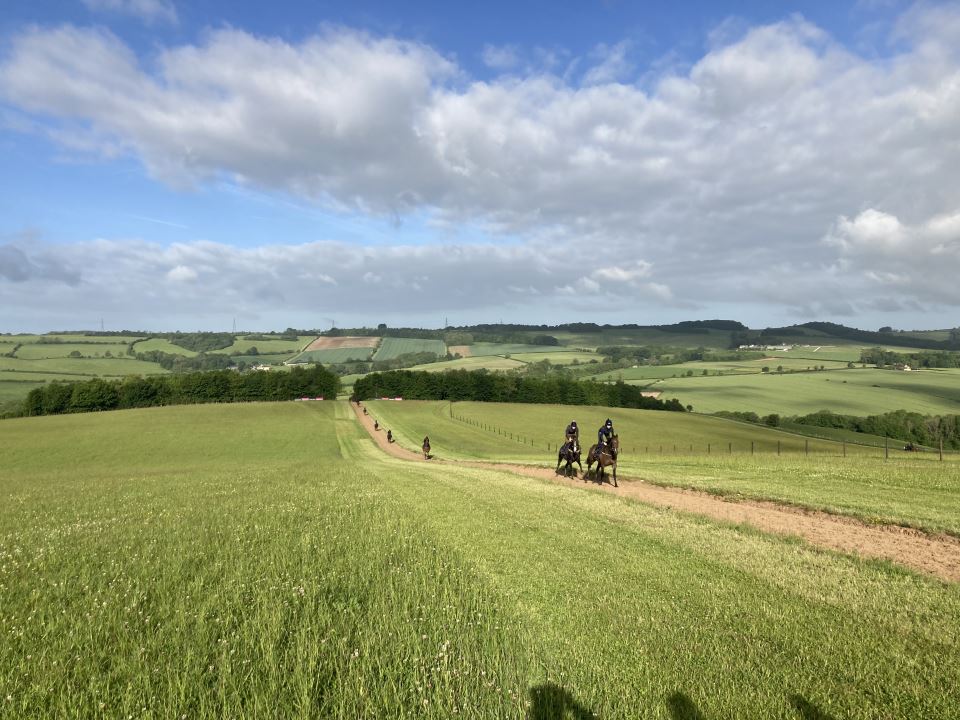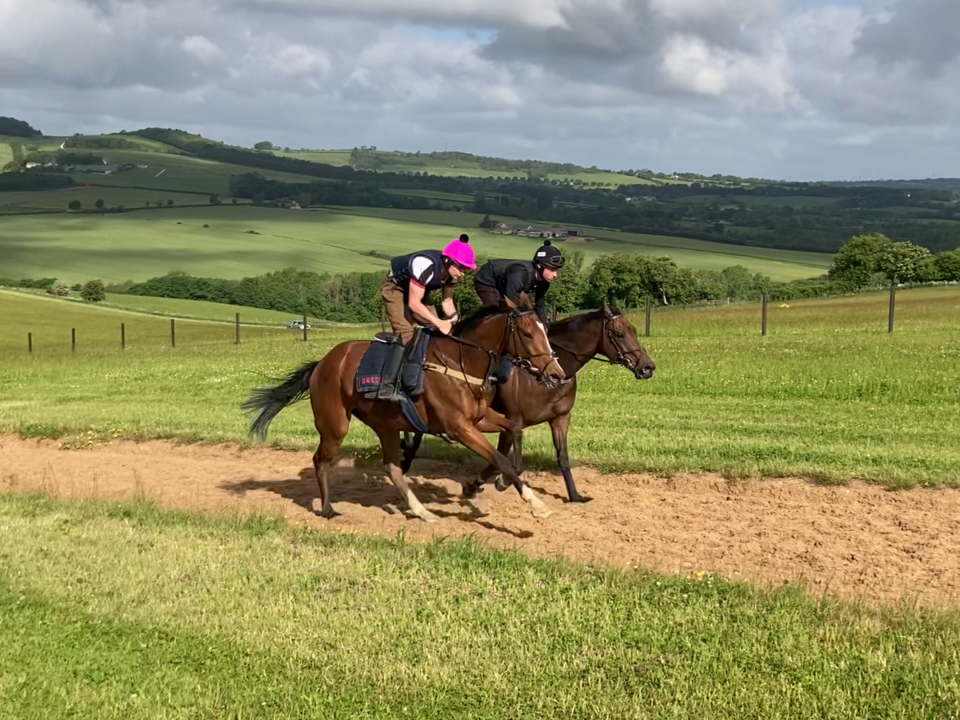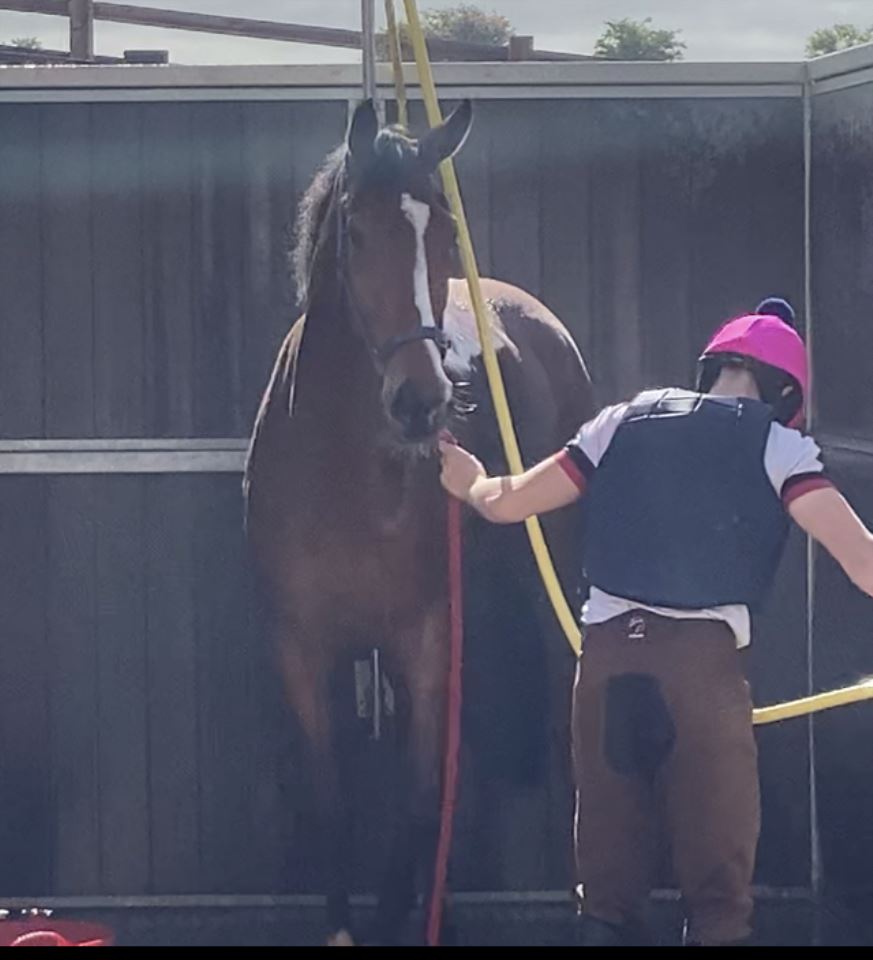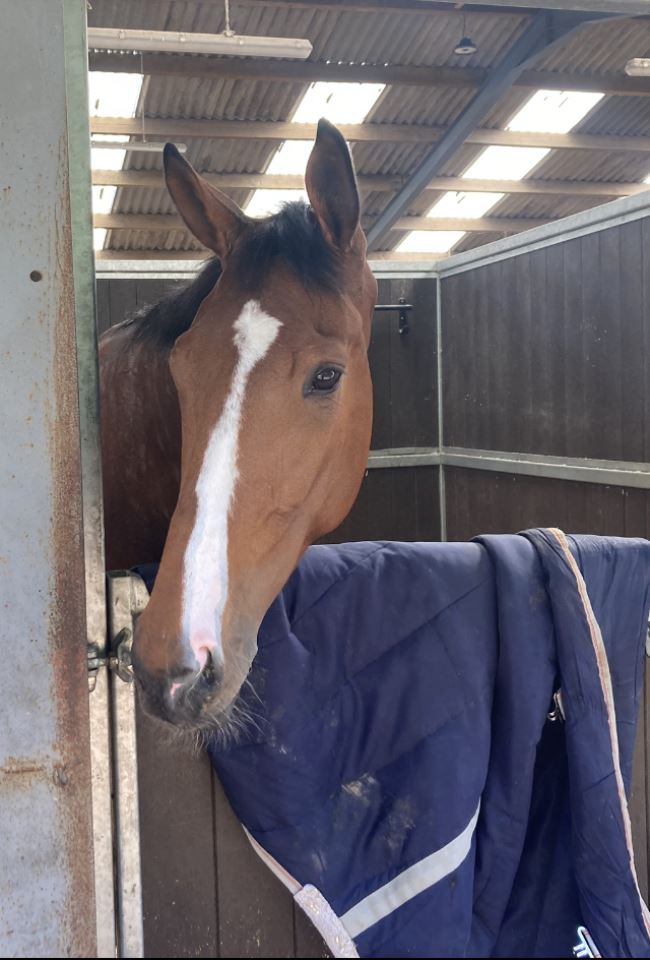 After a gorgeous morning at Ravenswell Farm, we headed down to Jason Maguires to see the horses there. Thanks to Jason and Lauren for their time. It was great to see the 2 yr old Mahler filly - she is a real eyecatcher, and to say that Jason likes her is an understatement. She has done everything he has asked of her - and been the perfect pupil, with a very willing attitude. He really likes her, and so do we - she will be on the team for Junior Bumpers/Juvenile Hurdles next season - can't wait!! We also got to see Sunset Melody, who is doing plenty of walking after her injury, and will soon be out at grass for a short while before resuming work, and the Jukebox Jury 3 yr old, who is out at grass, and will be for another month before coming back in and being pre trained at Ivy Lodge Farm ahead of his move into training with Gary Moore.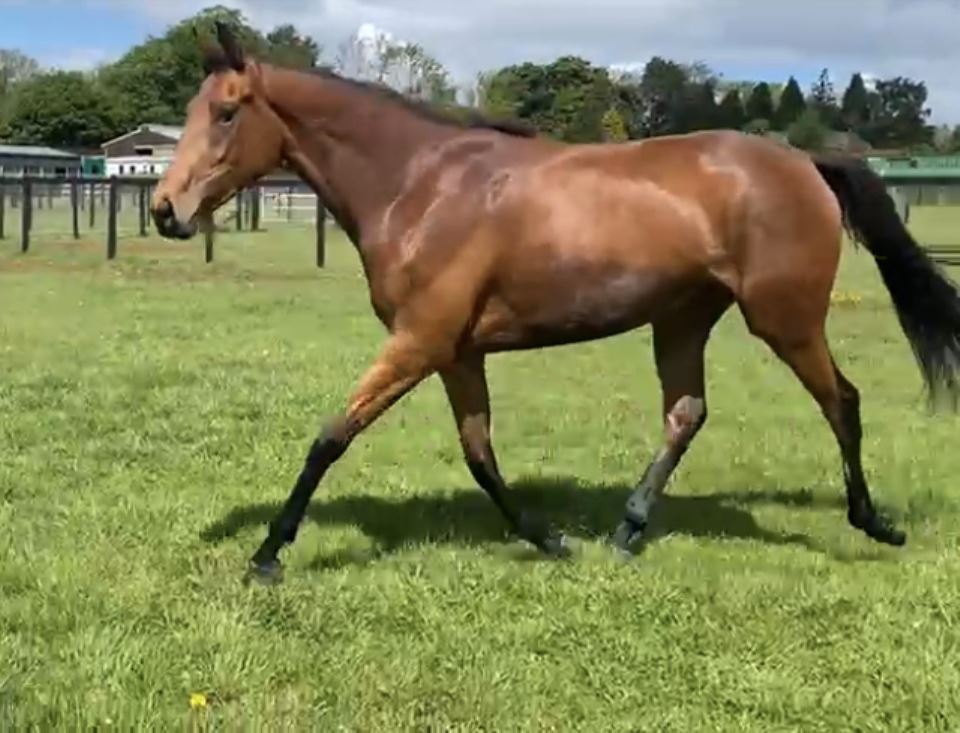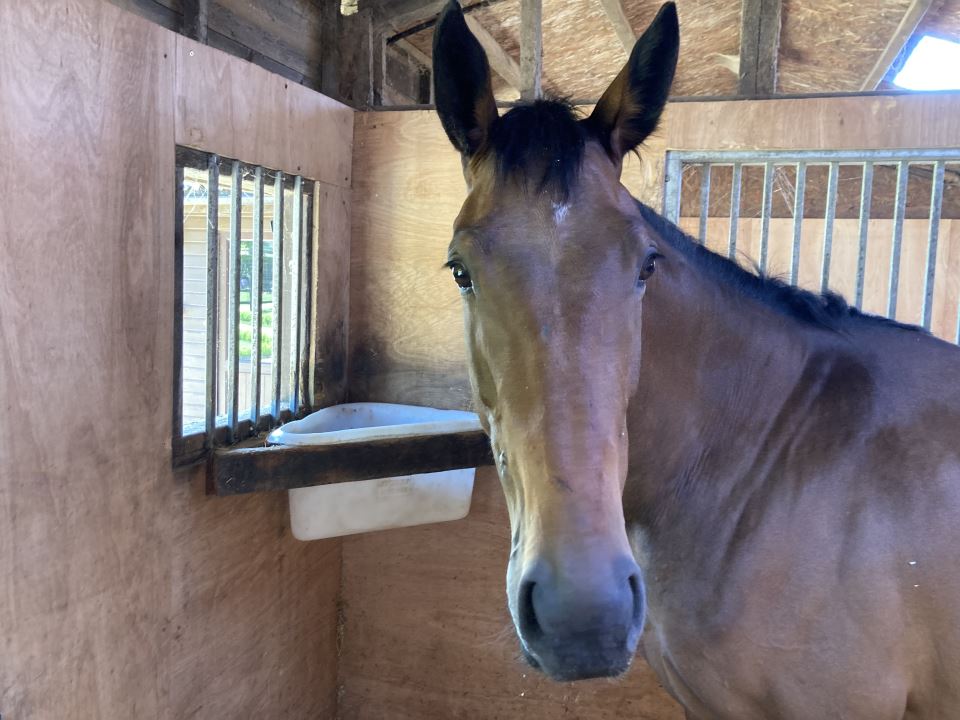 Lunch at the usual haunt - packed on a sunny Friday lunctime, but we were well catered for. Thanks to Jules and Kev, although we didn't see much of Kev who was slghtly busy in the kitchen! By the time we got home it had been a 12 hr round trip - but a great day - and all the horses that we saw are really exciting prospects both now and in the future!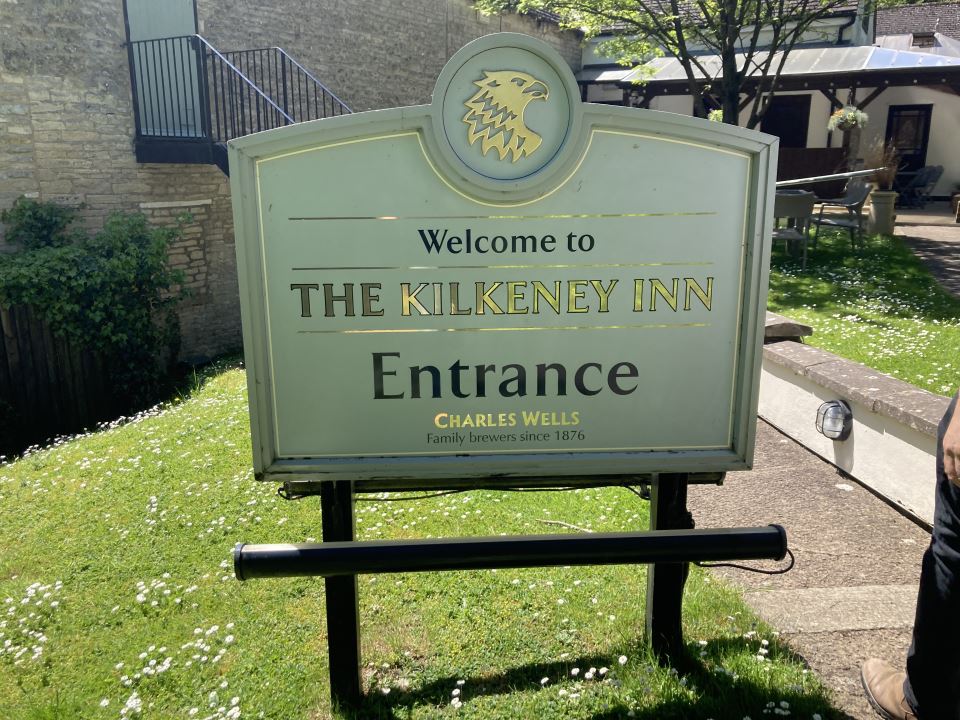 A day at home yesterday, and another trip to The Derngate in Northampton last night to see Jack Dee, a show that had been postponed several times due to the pandemic. A really good show, and highly recommended if you can get tickets and catch him near you! I think it's being so cheerful that keeps him going!
Next week, and after a pretty hectic schedule for the last few weeks, it is a bit quieter. On Monday the three sales horses selling at the store sales in Ireland in June will leave to cross the Irish Sea to their consignors. Tuesday I will be at the stud for a look round with some owners, and then of course it will be the Jubilee weekend. If anyone has a free day over the weekend and would like to a trip to Ravenswell Farm to see Intrepide Sud then please let me know - I would be delighted for you to see him.
As I have been writing this - the sad death of Lester Piggot has been announced - a true legend of the sport, and the most famous name in racing - a man that was as well known outside the world of racing as within it. RIP.