Summer Fun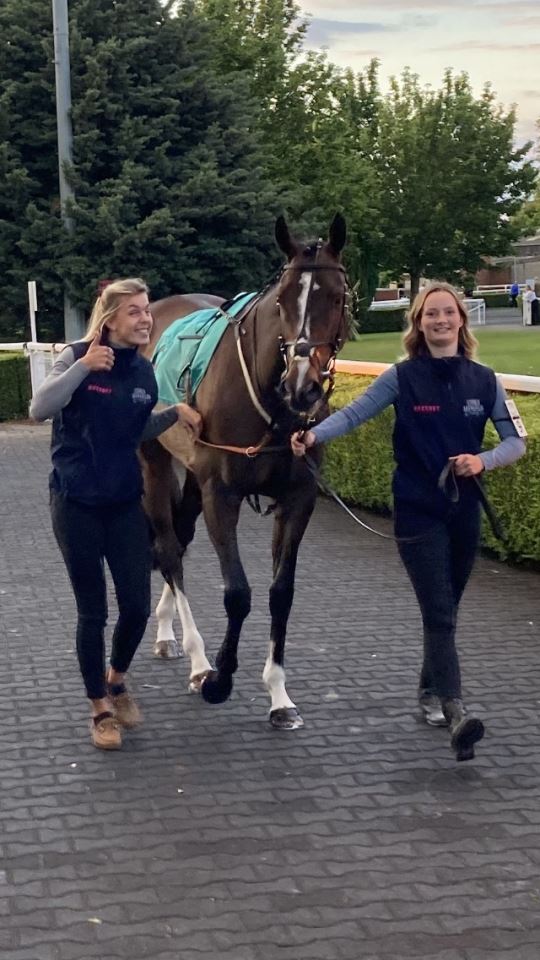 Last week was a bit quieter than of late - but a welcome chance to get some much needed jobs done.
Shares were snapped up in the new horse Intrepide Sud all week. He got some glowing reports from Paddy Brennan after he rode him in a piece of work on Tuesday - which backed up what Fergal and the team had thought of him since he arrived at Ravenswell Farm. On the back of his work he was given an entry in a bumper in Newton Abbot next Friday - his debut for Fergal, and in our colours. He is instant fun, and will continue through the summer - there are just a few shares left in him - £2,000 each plus an all inclusive £200/month for a 1/12th share. Get in touch - don't miss out!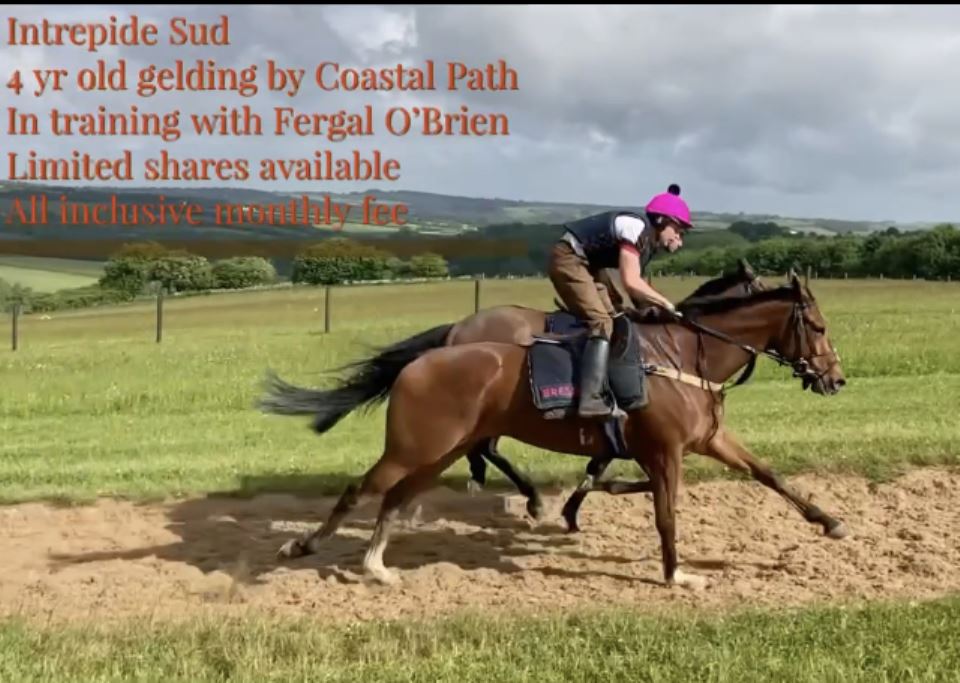 On Monday the store horses that we will be selling this month in Ireland all headed over the water, and arrived safely. Two will be sold next week in the Goffs Landrover Sale, and one heads to the Tattersalls Derby Sale later on in June. All three are lovely horses!
On Tuesday ot was good to see Chris and Tim, with daughter Jane and grandaughter Seren over at The Elms to see their horses Mamoon Star and Fortune Forever. Fortune Forever didn't get to run this spring, a break suiting her better at this time, and sadly Chris and Tim had not got to see Mamoon Star run since his debut in Huntingdon, missing out on the fun trips to Cheltenham and Newbury, so it was good for them to see them. Both are doing really well on their summer break - MS will go back to Ravenswell on July 1st, with FF heading back a couple of weeks before him.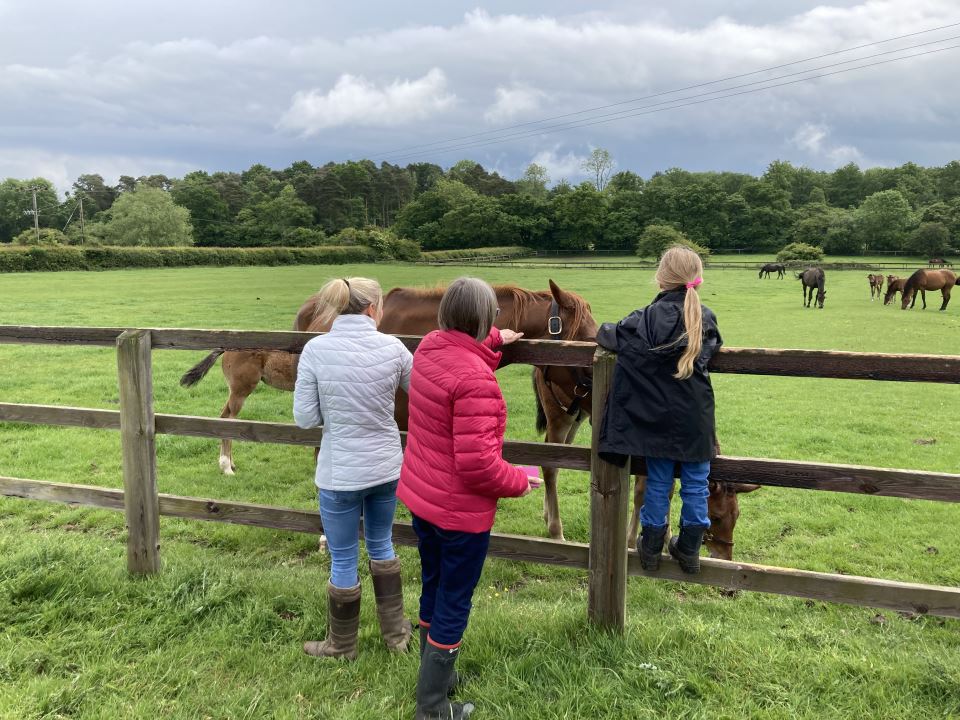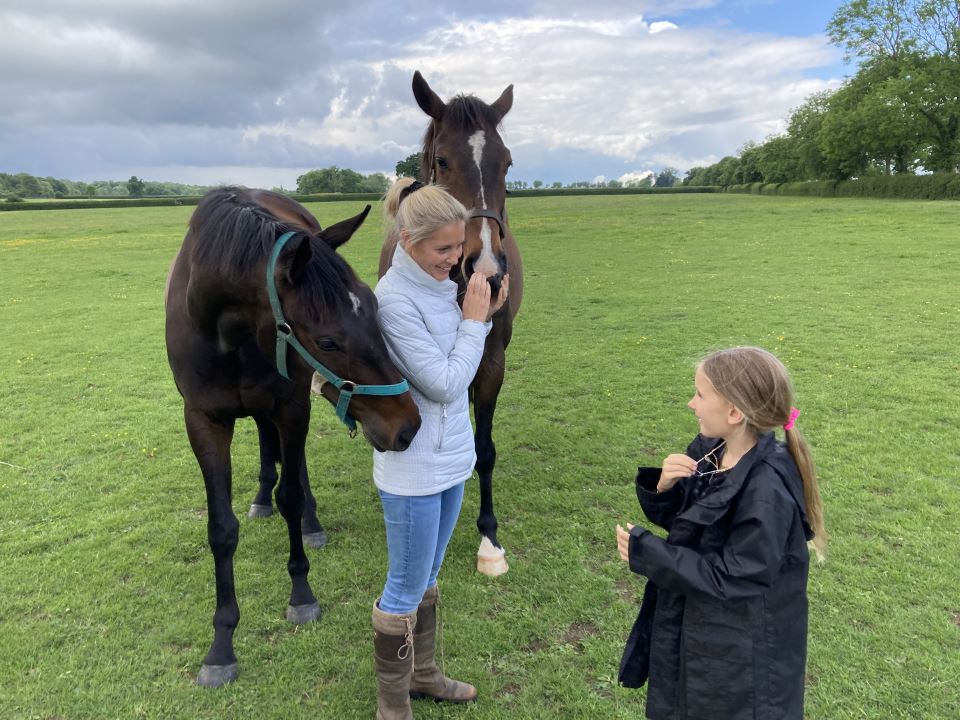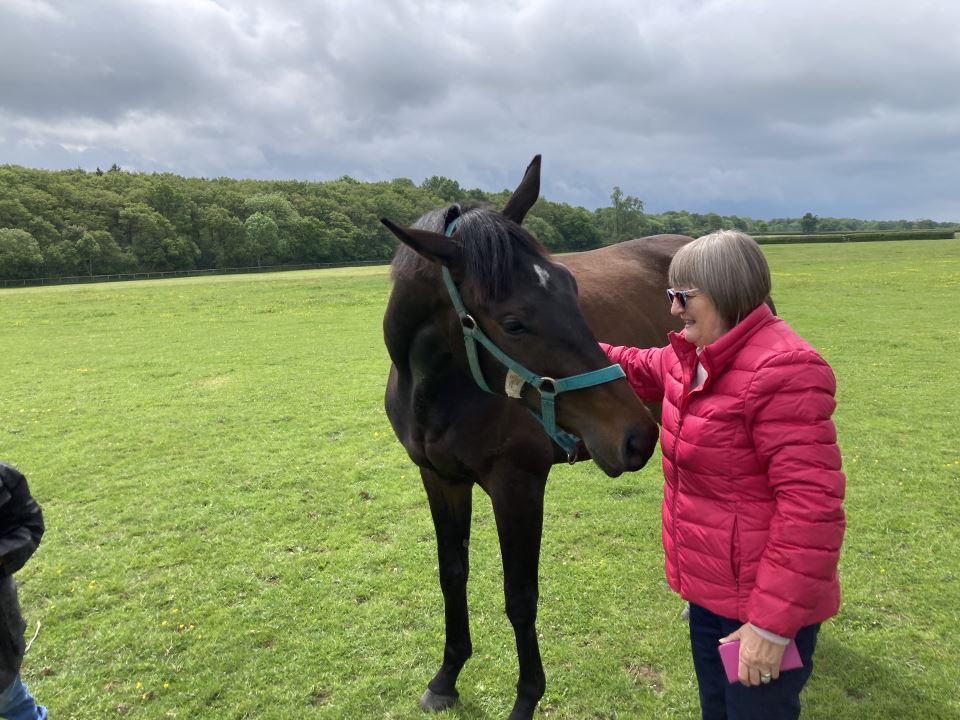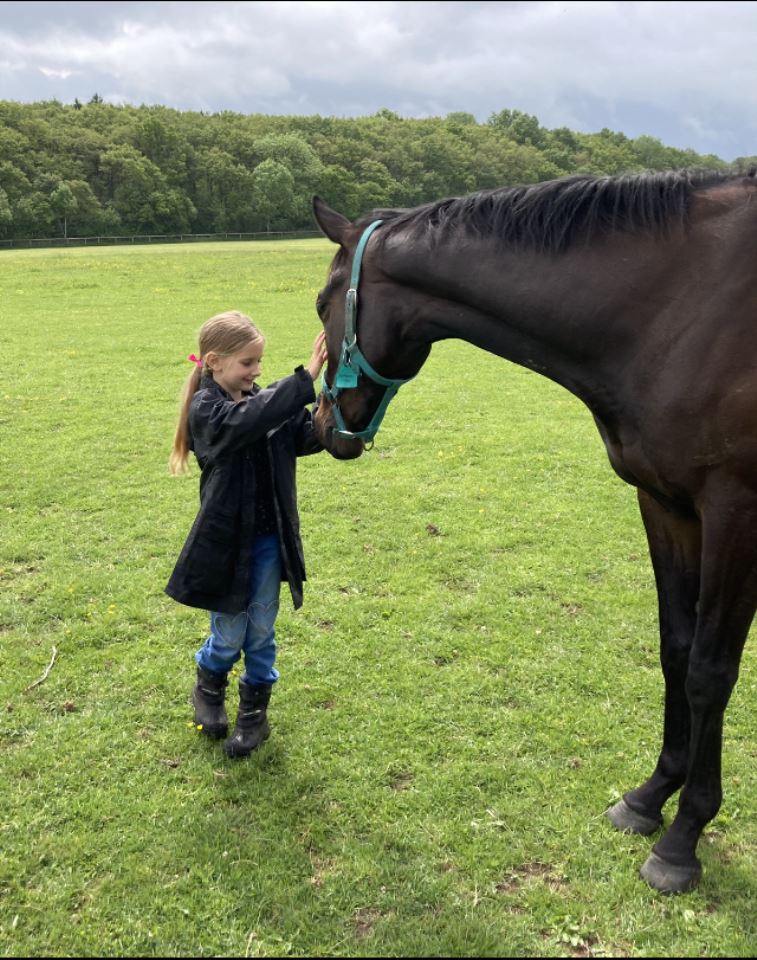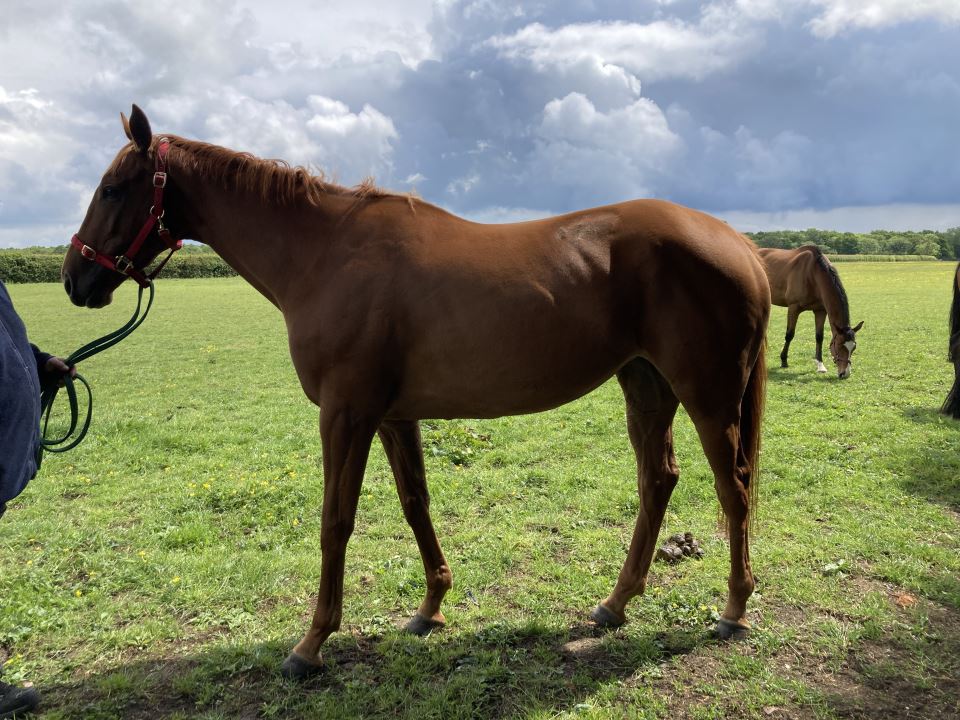 On Wednesday we headed to Kempton for their 9.00pm - a rare flat runner for us - and a bit of an experiment with Yauthym. No mares hurdle races for her until later on in June, and she needed to stretch her legs. We decided to give this race a go - she barely stays 2m oveer hurdles so we all knew that the 2m trip on the flat was likely to stretch her - but running in this race did qualify her for a 1m6f final later in the year, and if she stayed that far - that would be on the agenda for her - she had run well over 1m5f in France before we calimed her, but they go so much slower over there, and she got a freebie in front that day. Dougie Costello rode, and had to have her handy from a wide draw, as they went no pace. He was happy down the back, and happy turning in, but as they quickened and he asked her for an effort 4f out it quickly became apparant that that was the limit of her stamina, and he let her come home in her own time. She didn't stay 1m6f, so that final is off of her dance card, but he did say she would win over 1m3f-1m4f off of her current mark. The outing will have done her good, and she will be spot on for a return to hurdling in a few weeks. We may yet see her on the flat again this summer!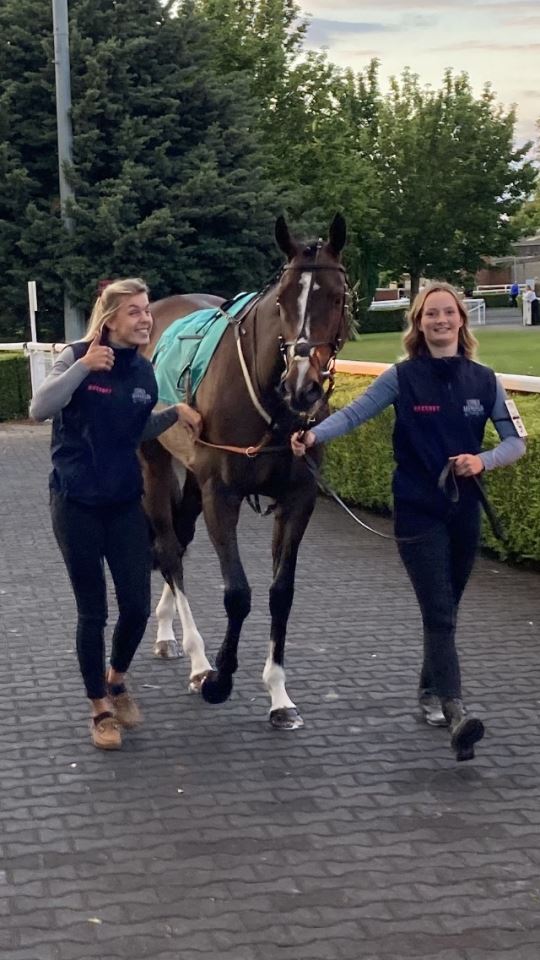 Although her failure to get the trip was no surprise - the number of people at the track on a gorgeous evening was - as was the ease in which I got to and from the track - the M25 surprisingly playing ball!
Thursday kicked off the Bank Holiday Weekend for the Queens Platinum Jubilee Celebrations - what a weekend it has been - I really did enjoy seeing the Trooping Of The Colour for the firt time in years! It was also good to welcome Jon to NBR - he has taken a share in Tintagel Queen, and is looking forward to restarting his association with the Olly Murphy yard after havng had shares in horses there with other people in the past.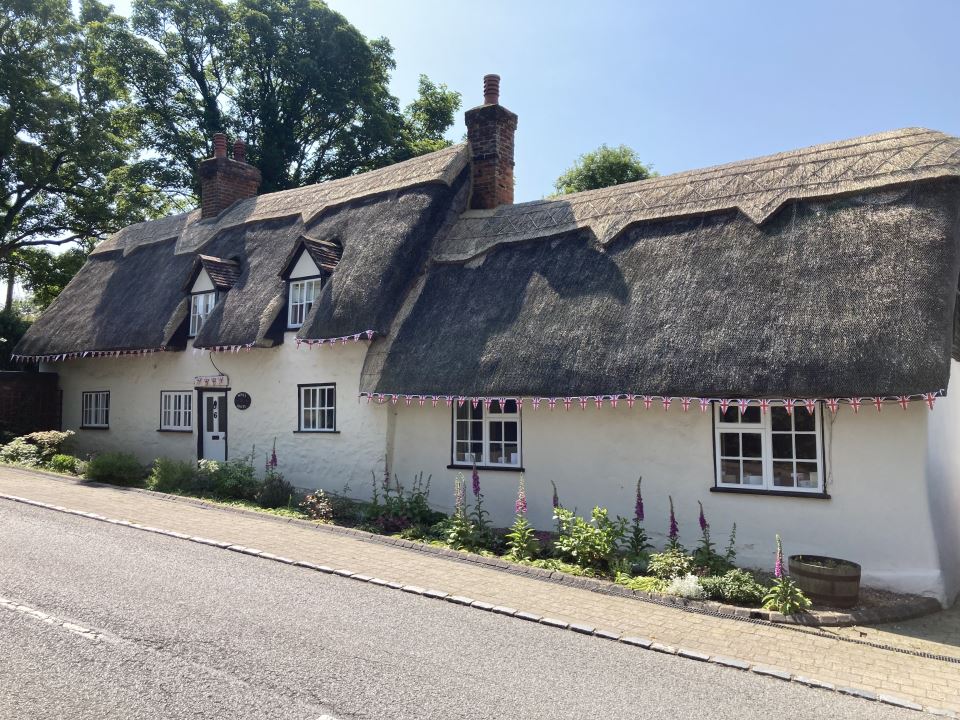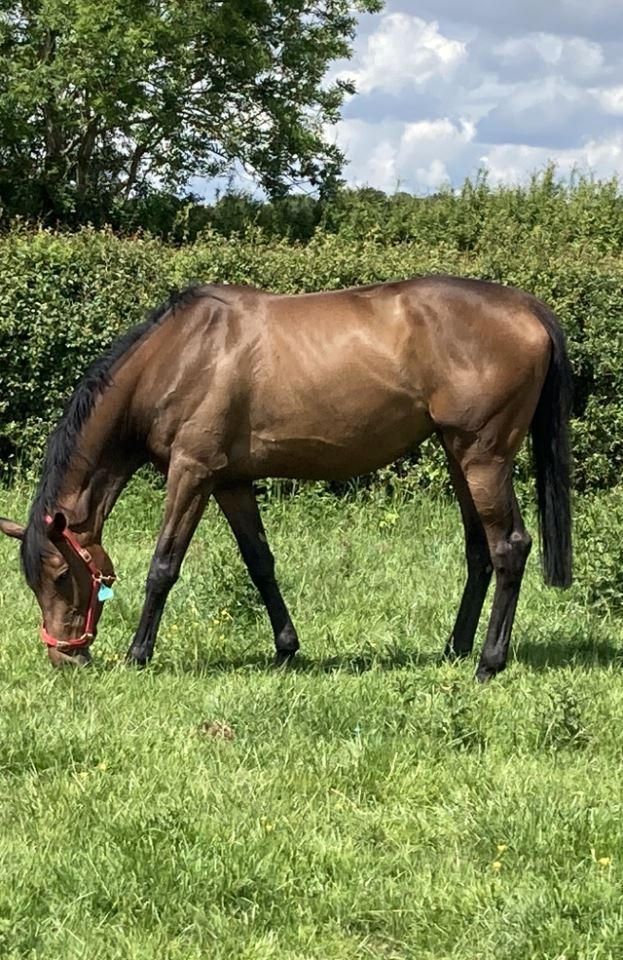 Friday it was back to The Elms with Ian, Phil and Paul - all three have an interest in Auditoria, and Ian and Paul have interests in other horses at the stud too. Audrey looks really well, and is such a sweet filly. She seems to grow every time I see her! She is out with Hidden Beauty, Volkovka and Fortune Forever and others and they are all doing really well - FF is the boss - and HB just likes throwing her not inconsiderable weight around! In the field next door to them Tintagel Queen and Blue Bikini are also summering well.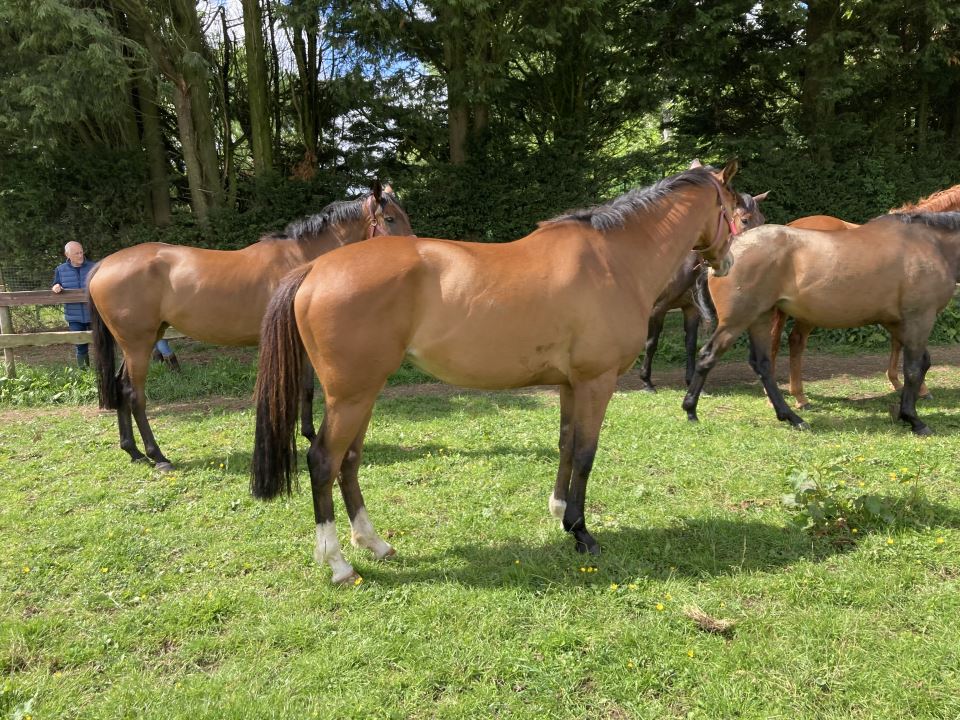 The mares and foals are all well. Molly Childers is proving to be a wonderful Mum - and her son Finbar is doing really well.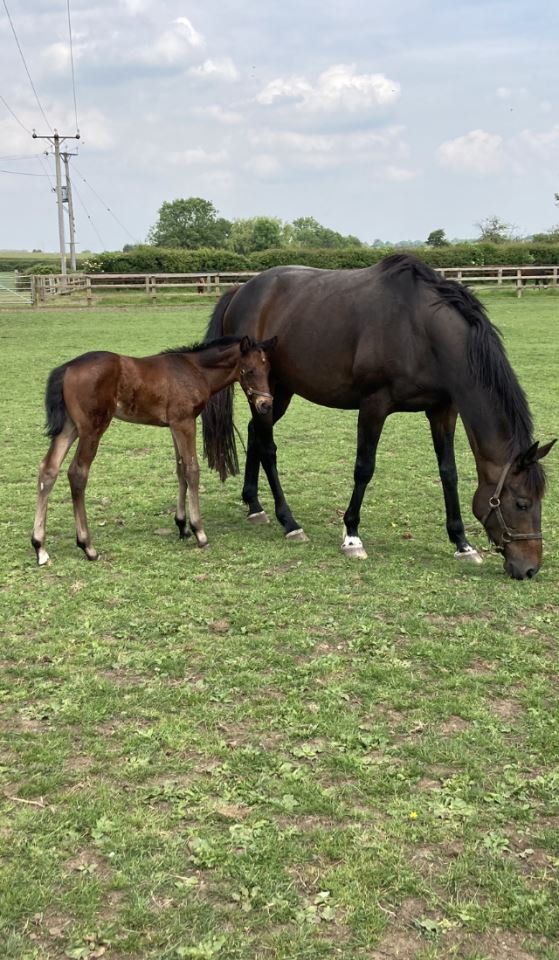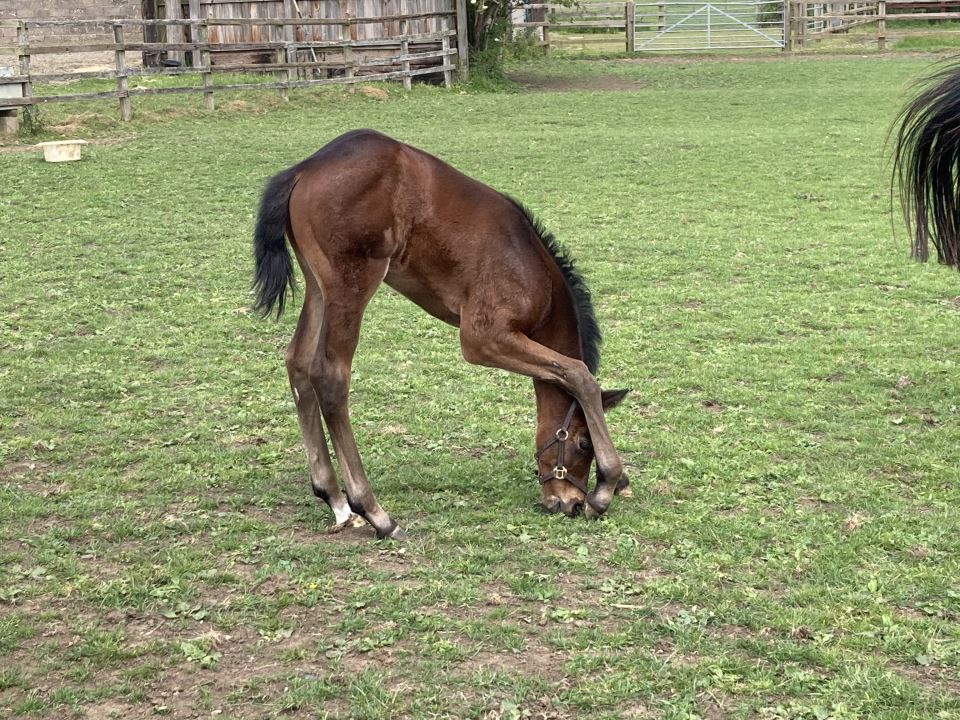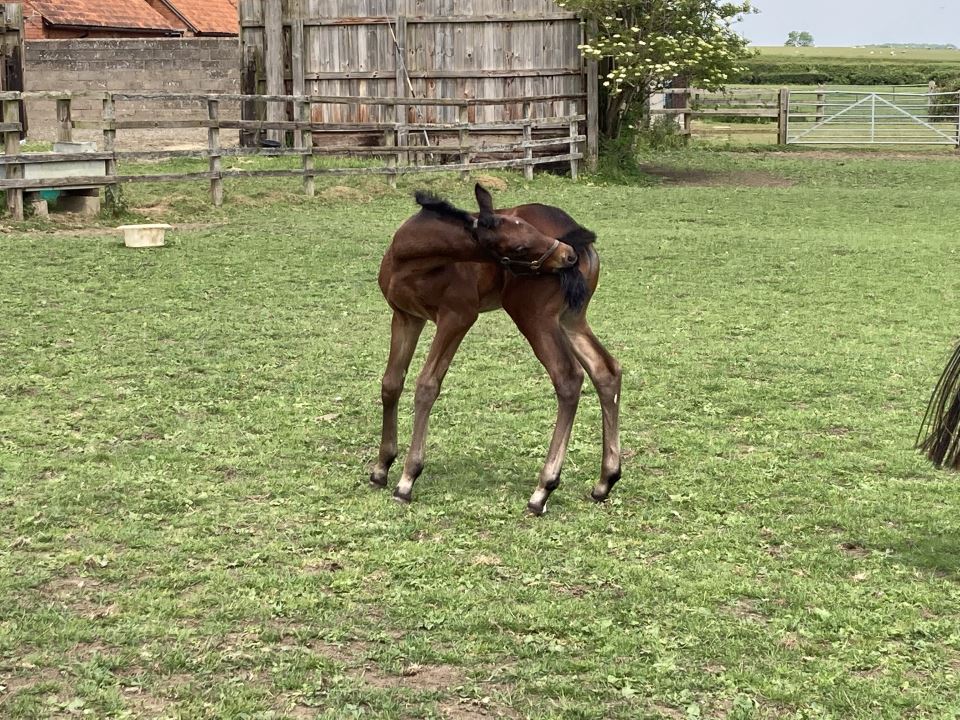 Savingforvegas and Floyd are also really well - he is a stunning wee lad - and he knows it!!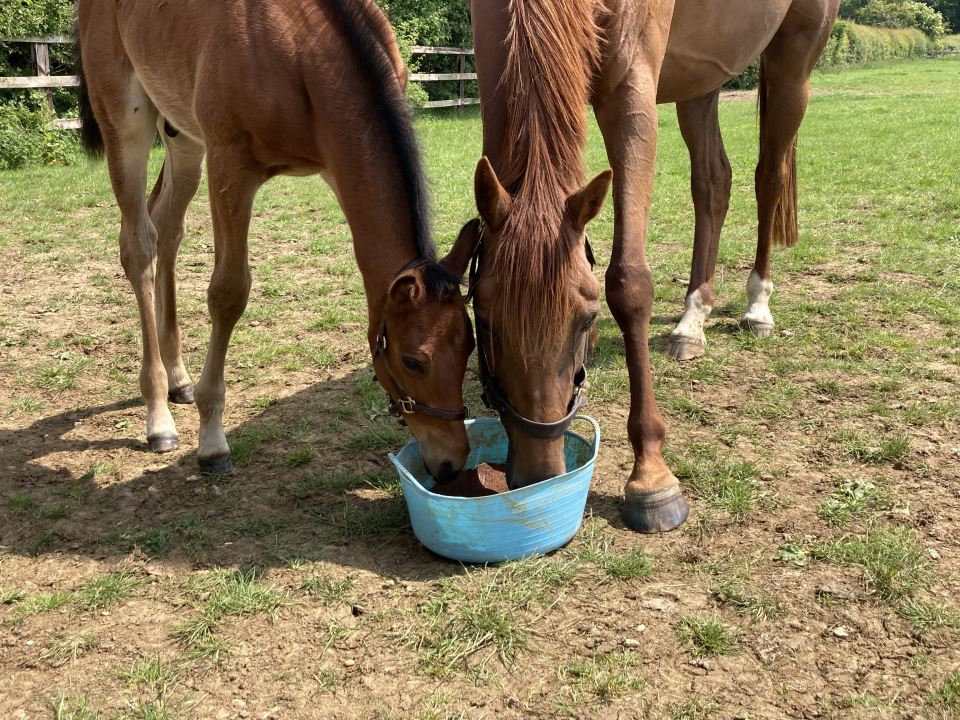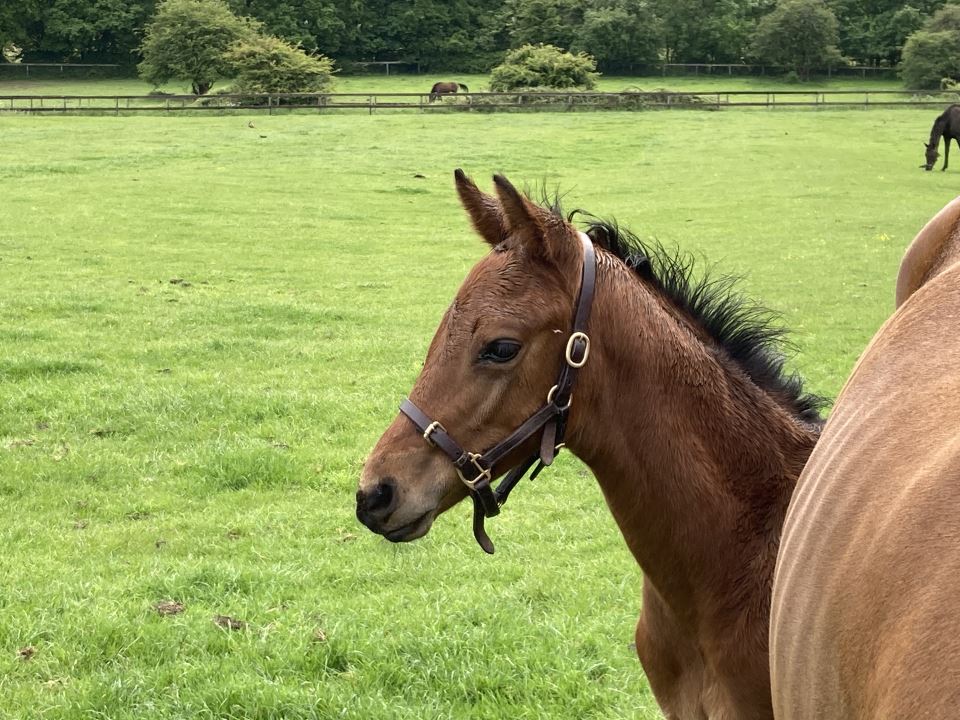 Classic Ben is out with a lay mate and being his usual self! Dean, our homebred 3 yr old who heads into training with Donald McCain next month is also one for a spot of trouble - he is a hardy little horse, and well up for mischief!
Down at Jason Maguires Sunset Melody is now up to 40 minutes per day on the walker - the vet taking the cautious approach with her. The Jukebox Jury 3 yr old is enjoying some down time in the field, before coming back in to begin the next phase of his education next month. He will pretrain with Jason before heading to Gary Moores.
On Saturday the two stores selling next week in Goffs passed their second pre sales veterinary inspections. I will join them over there tomorrow - if I ever get through the airport! Not sure what to expect - I will find out tomorrow!
Remember if you would like a bit of summer fun with Intrepide Sud - get in touch fast - he has an entry next Friday - so it is instant action - and he comes recommended by everyone that has had anything to do with him!