Royal Week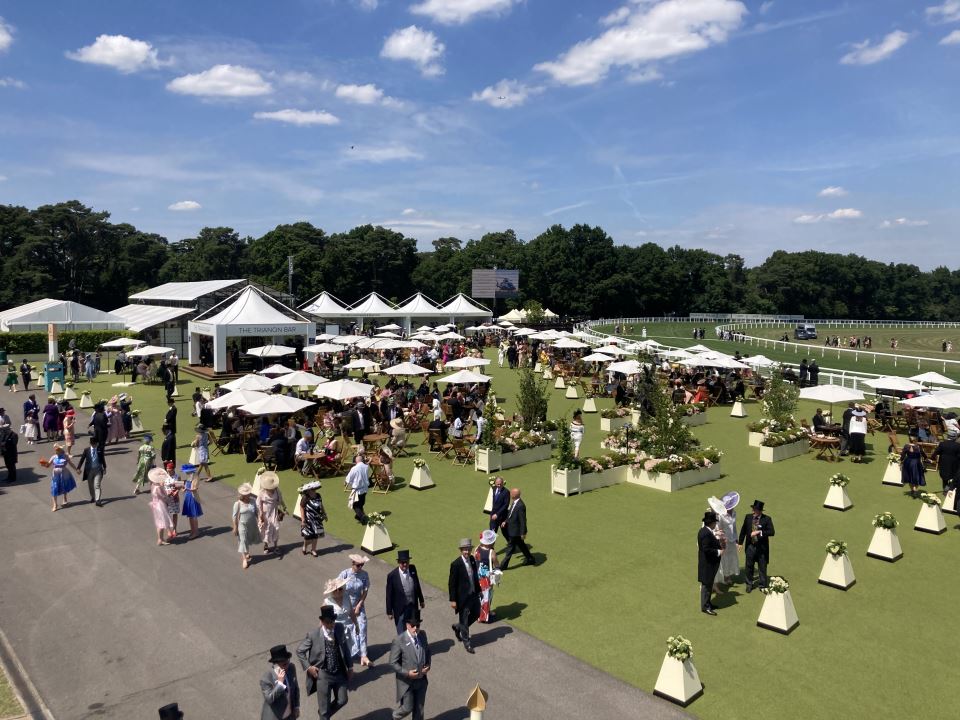 Royal Ascot week - and what a scorcher! Record temperatures in parts of the country, and a quite superb five days racing.
When you manage syndicates, that have a large team of horses in training, getting a call from a trainer on a Monday morning always makes the heart stop I can tell you. When my phone rang last Monday, and I saw Ferg's name - mine did just that. Thankfully the news was not disasterous, Yauthym had got herself a cut while out in the paddock over the weekend, which had needed a couple of staples in it, so she would not be entered in the race that we had earmarked for her in Southwell. Not the end of the world, as although the race fitted most of the criteria for her, she would prefer to go right handed if she could, so it was not the end of the world to have to miss it.
She is back A1 again now, and went really well at Martins Hill yesterday, so will now have a couple of entries in Perth and Market Rasen in a couple of weeks. The races are close together which gives us the chance to enter both, and have a look at how the weights pan out before deciding where she goes.
On Tuesday the first of the horses that have been out for a summers break headed back into training. Fortune Forever left The Elms and headed back to Ravenswell Farm. We so nearly ran her in the spring, but having ridden her in a piece of work alongside a subsequent bumper winner, Adrian Heskin advised that she was too weak to do herself justice at that stage, and that a break and some grass would do her the world of good, so she headed off to the stud for some R&R.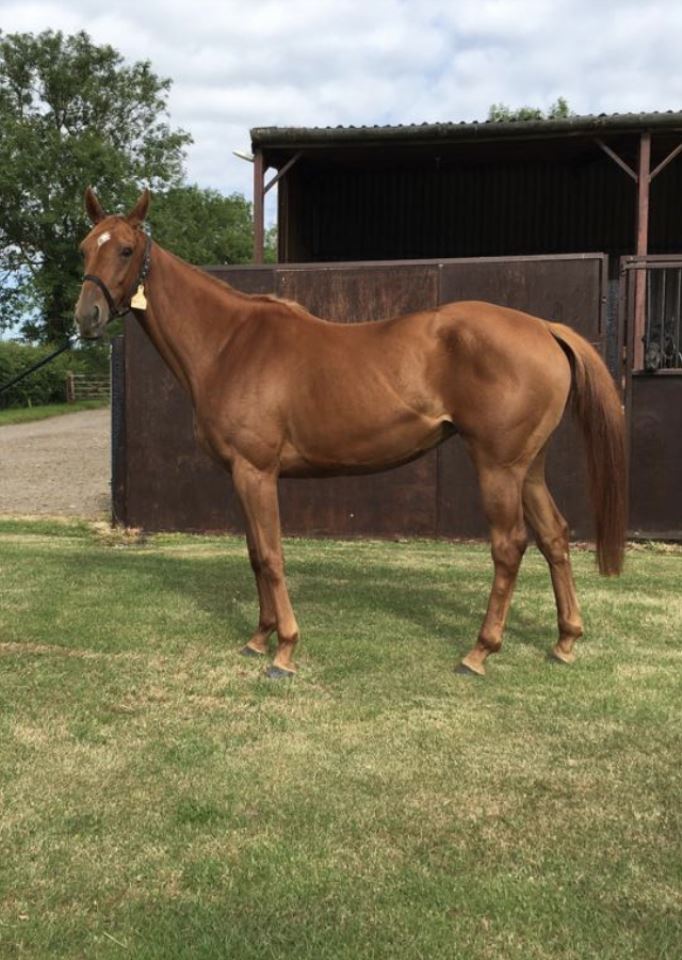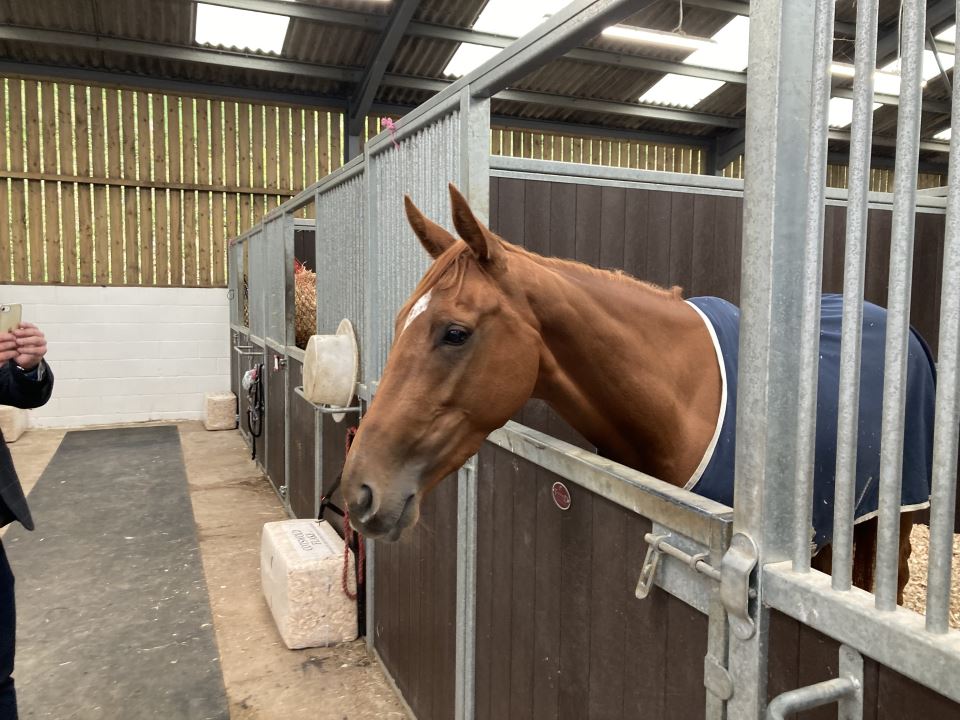 The temperatures rose throught the week, and by Wednesday the mercury was hitting the high 20's. a beautiful day to head to Royal Ascot. A gorgeous day with Paul and Jan Wells. Tuesday had been a fantastic days racing with three Group 1's and a Group 2 making up the first four races. Wednesday never has quite that quality, but it is nonehteless a great days racing with the Prince Of Wales' Stakes taking centre stage. We hired the services of Andy at Beds and Bucks Chauffeur Service to get us to and from the track, and I have to say the service was fantastic and would recommend him to anyone that requires a driver for any occasion. We based ourselves in the Wyndham Club for the afternoon, which was the perfect place for the afternoon, and meant that we had a table on which to base oursleves for the rest of the day, and more importantly as it turned out, air conditioning to cool down after heading out to watch the races. It was a fantastic day, and the Royal Ascot Team should take great credit, for this year they had made a number of changes which included reducing the numbers in some of the enclosures, which made for a really comfortable experience on a very warm day - perhaps Cheltenham should take note - sometimes less is more! Once again some great racing, my personal highlight of the day being the fantastic battle between Eldar Eldarov and Zechariah for the Queens Vase, a pulsating finish fought out by two recent customers Roger Varian and Martyn Meade, with the Varian trained horse coming out on top, the winning distance a nose. Thankfully it did not stop Martyn Meade placing another order with me on the following day!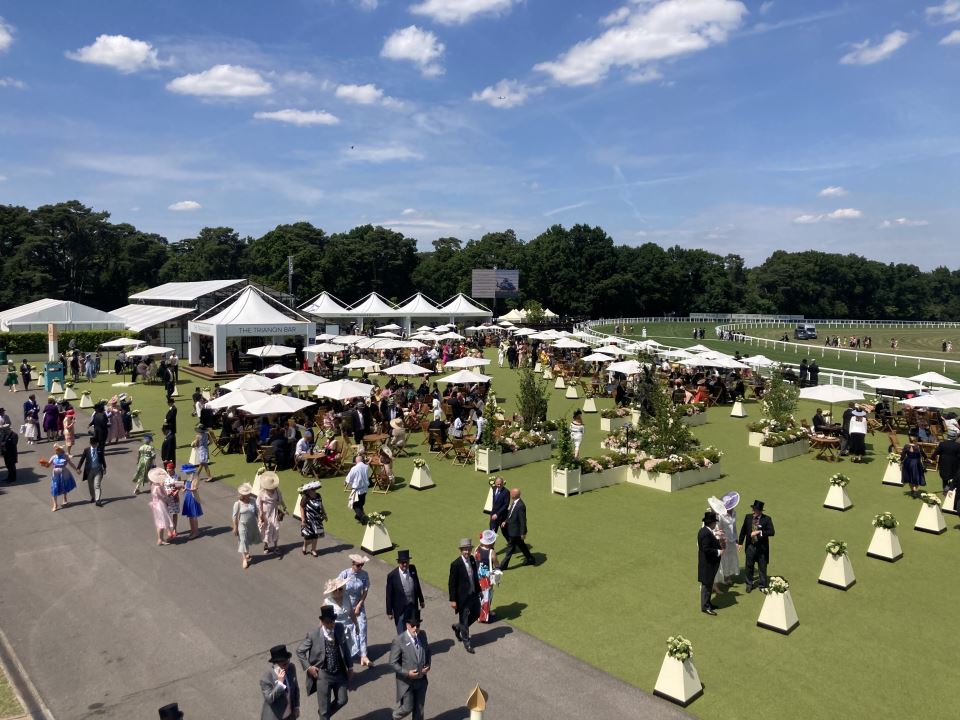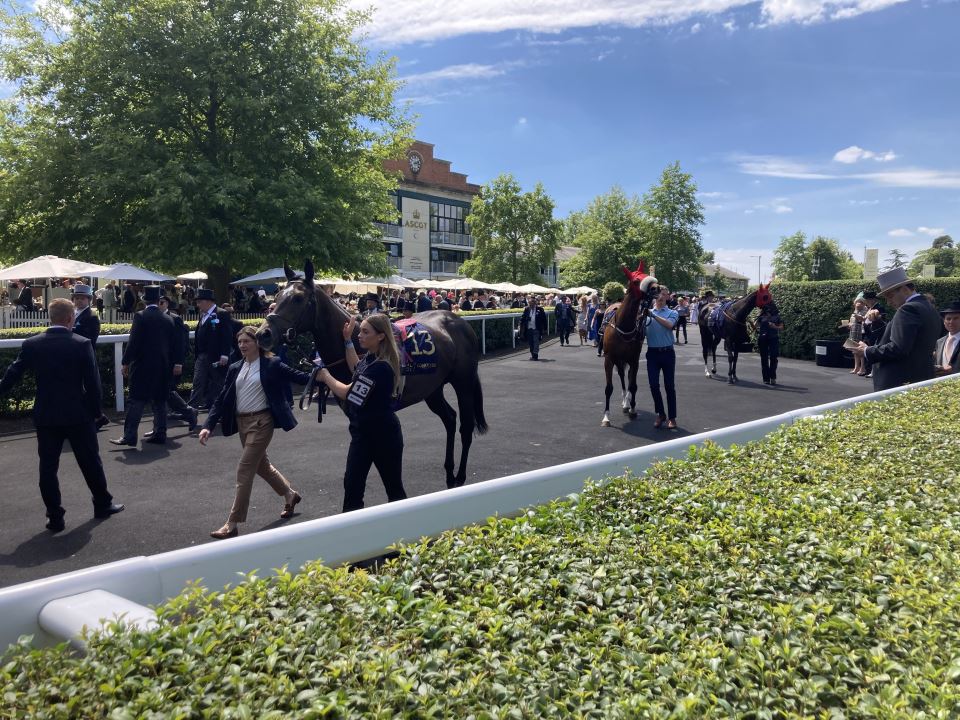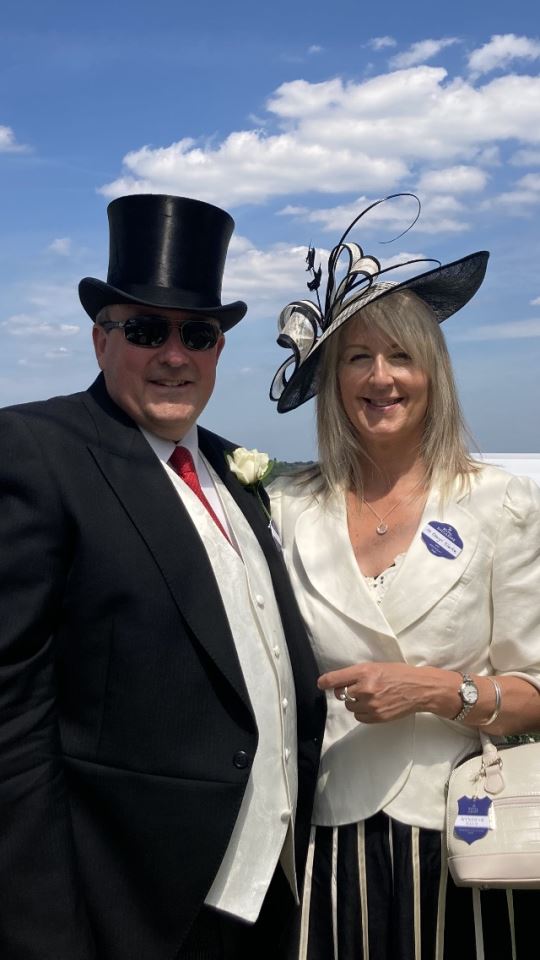 I have to admit that Thursday started with a bit of a fuzzy head - but it had been well worth it! A busy day in the office as it seems that plenty of trainers wanted to order horseboxes this week. We have been very busy on that front all year - which is extraordinary really, as, like all of the motor industry, supply is a major problem, with a perfect storm of supply problems leading to a desperate shortage of semi-conductors, which has lead to very long lead times for chassis cabs, but that has not stopped the orders coming in, and it was good to see so many of our new clients having winners at Royal Ascot, including George Boughey, who added to his debut success at the Royal Meeting on Thursday, with a second winner yesterday! Thursday is Ladies Day at Royal Ascot, and Gold Cup day, and how we all hoped that Stradivarius could equal the great Yeats and capture the race for the fourth time. Sadly it was a bit of deja vu, as Frankie had a bit of a nightmare, which in the views of the horses trainer and owner cost him the race. A shame, but a great indication that even the best can make mistakes, and in races decisions have to be made in fractions of seconds, and sometimes even the best can make wrong ones.
Friday was a quieter day. A day to get some jobs done at home, and enjoy the afternoons racing. To be fair it wasn't a day to do too much - with temperatures in the low 30's, even the usually rigid dress codes in the Royal Enclosure were relaxed, and gentleman were allowed to remove coats and top hats!
Saturday was an early start - and down to Ravenswell Farm before 7.00am. A gorgeous drive down, and we were looking forward to meeting a gang of folks who were in to cast their eye over Intrepide Sud. Judd and Alison had purchased a share in him last week, but after four days in Ascot they were keen to get away from the champagne and beer and get some fresh air. Paul, Chris and Lucy were also there to see the horse and I think it is fair to say they very much liked what they saw. He is a big, good looking horse, with a fantastic temperament and after watching Fern swing up the gallop on him I think it is fair to say they were always going to snap up a share. Fern was very excited by his work, and we are all really looking foward to seeing him out on the track when he makes his debut for Ferg in a couple of weeks. There are still a couple of the 12 shares available - he comes highly recommended, and I think that apart from being instant fun - he could just be outstanding value! (nickbrownracing@gmail.com or text 07909 518902 for all the details).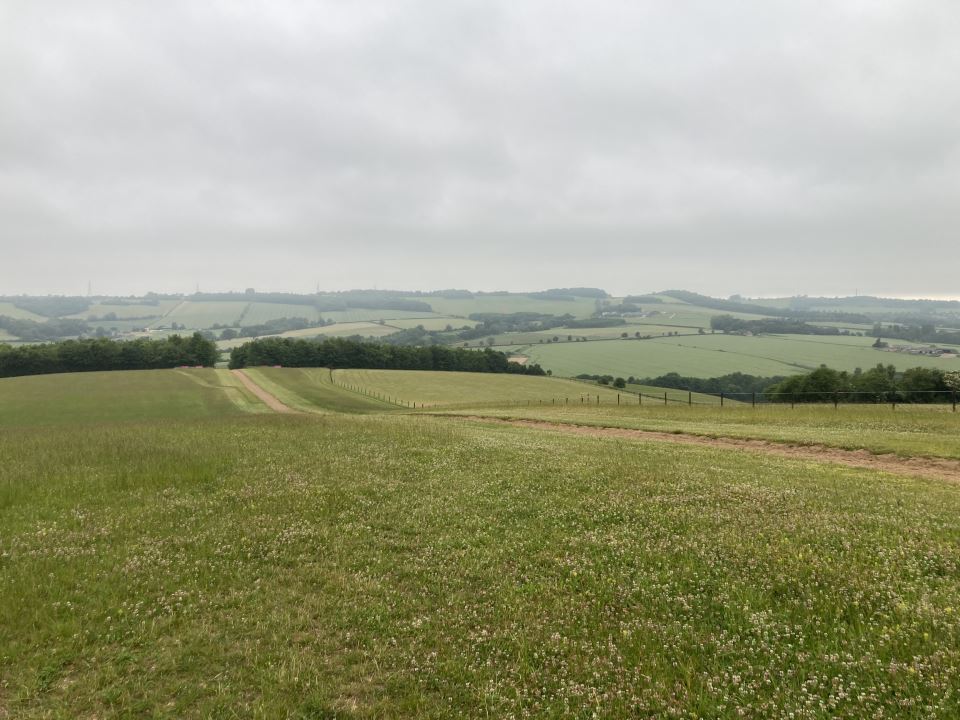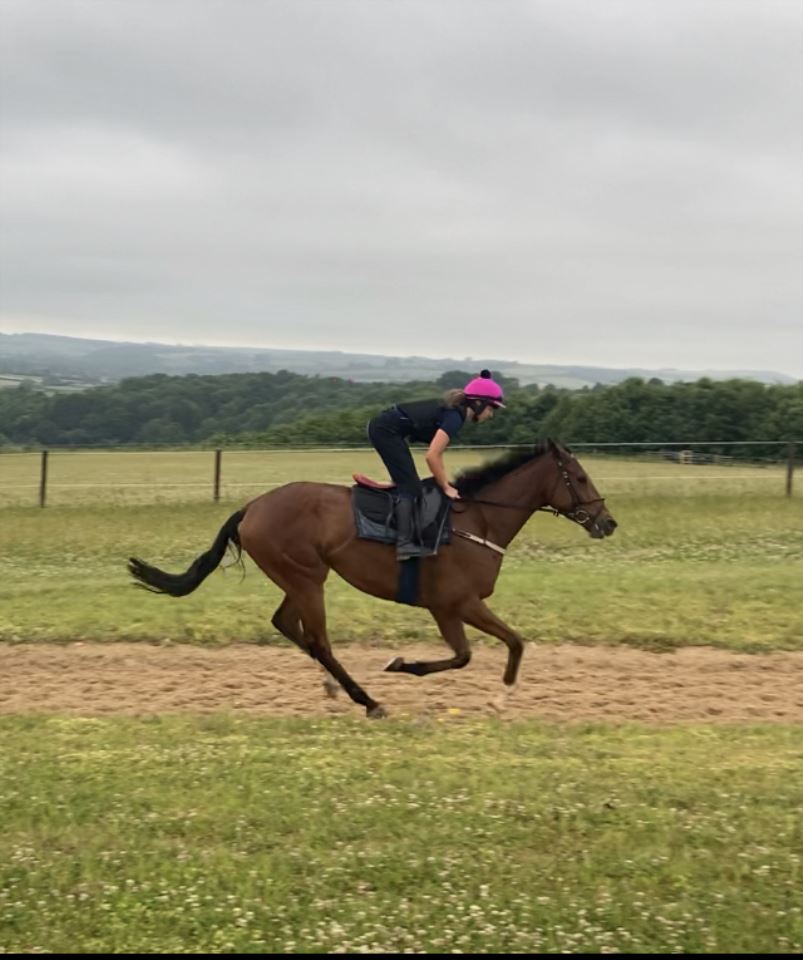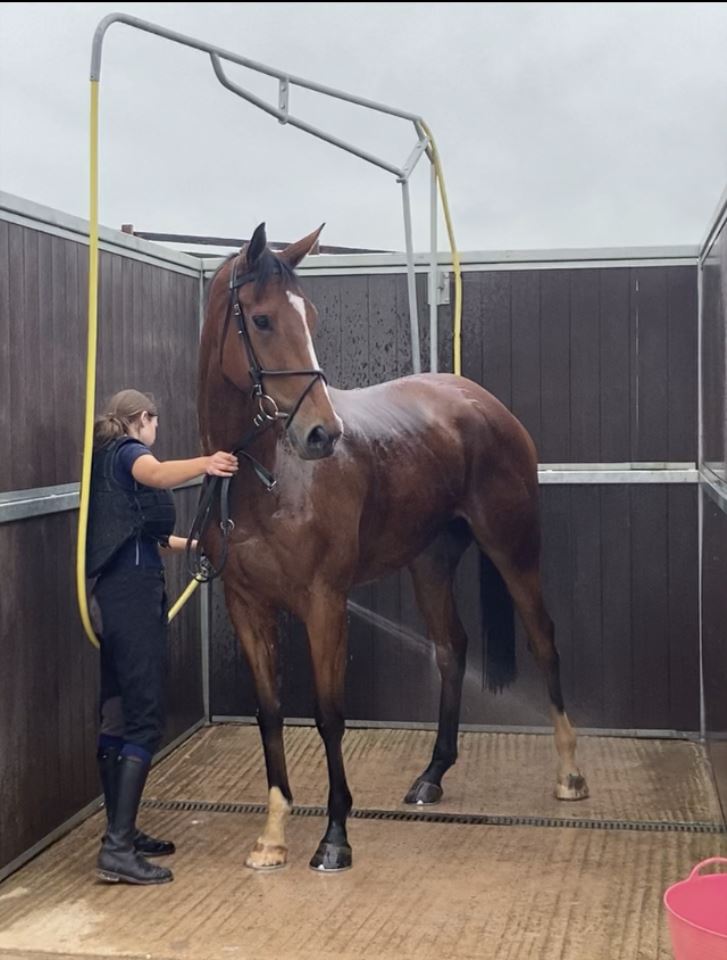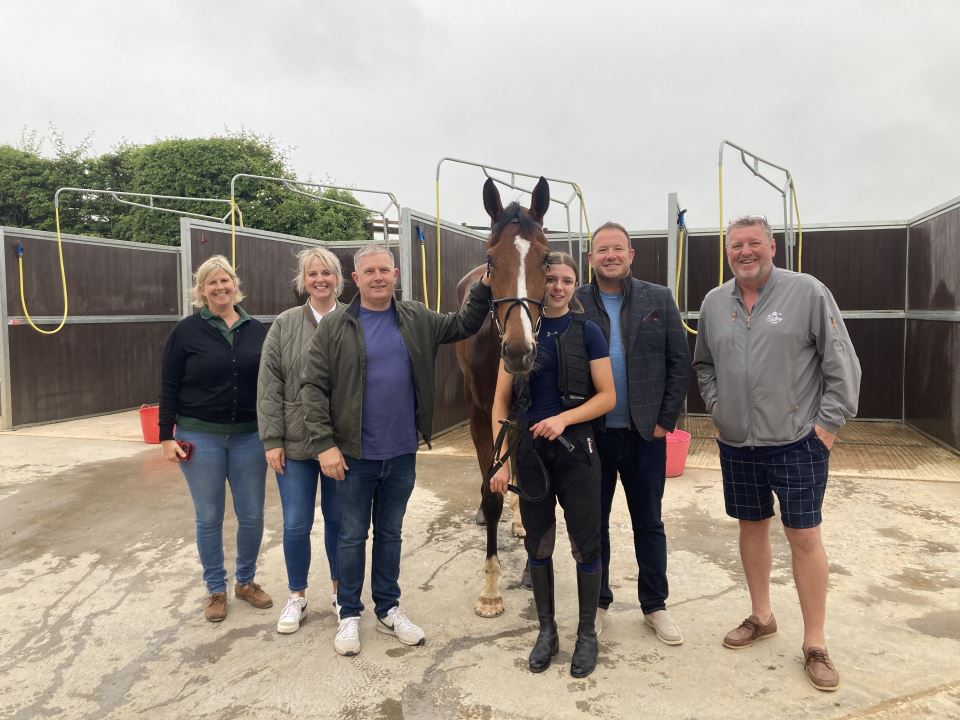 On leaving Ravenswell Farm I had intemded to pop on to see a mate who had recently had an op, but he didn't pick up the phone, so I headed to Ivy Lodge Farm to see the horses there instead. The two year old Mahler filly who is down there being broken in looks fantastic, she really is a very good looking young lady, and has a gorgeous mind to go with it. She is now cantering, and in the next two weeks she will be introduced to the round and new straight gallop where she will go upsides, after which she will return to The Elms and we will send another gorgeous two year old down there in her place. Sunset Melody continues her recuperation from her injury, and all being well, (as she too needs soft ground) she will go straight from Ivy Lodge Farm back to Ravenswell Farm to commence training, but we can only do that when the vet is happy with her. The Jukebox Jury gelding is in the field, and will come back into work at the start of July.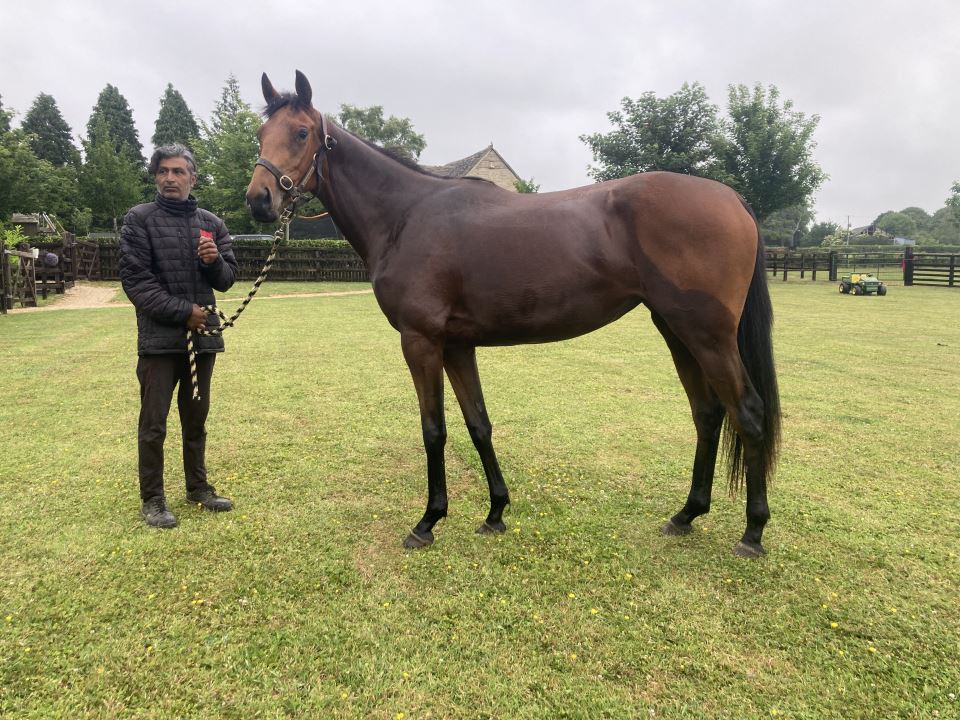 2 Yr old Mahler Filly at Ivy Lodge Farm
With all bar four of the horses out in the field there is very little news to bring you on that front. I did speak to Stuart Edmunds this week, and we will look to get Classic Ben back to Fences Farm around the middle of July. On his last outing on Good To Soft ground, Ciaran had said that that ground was as quick as he wanted it these days, so there is little point in spending money getting him fit, just to have to wait for some genuine give in the ground. The same will apply to Volkovka and Hidden Beauty, who will both go back into training a few weeks later than some of the others. It will not be long before they start to make their way back into training.
Next week we head out to Ireland for the Tattersalls Ireland Derby Sale. An exciting week - a superb catalogue, and we are thrilled to be offering a gorgeous son of Kayf Tara as lot 65. He has already had his admirers since he arrived in Ireland 3 weeks ago, and hopefully he will find a lot more next week!
On a sad note, we lost a very dear friend and syndicate member last weekend when Kevin Bishop sadly passed away. Kevin was a very keen racegoer and follower of all apsects of the sport and industry, and had had a number of shares in horses over the years. He purchased a morning on the gallops that I offered as an auction lot at a local charity golf day a few years ago, which was the first time that I met him. On the morning that he and his wife Fiona came, they met Molly Childers, in whom a share had become available, and after a chat over lunch that day, they were soon members of her syndicate, The Ravenstone Partnership. It was a measure of Kevin and Fionas warm and friendly personalities that they were instantly welcomed into the group, and became firm friends with all of the exisiting members. Kevin thoroughly enjoyed his racing with Molly, and we would have some marathon phone calls chatting through every detail of her training and perfomances when she was running. On her retirement through injury, Kevin was very keen to retain her and breed from her, and was a big part in keeping the bulk of her syndicate together to have her as a broodmare. Last year, with Molly in foal, he decided that he would like another horse to go to the races with, and despite my best efforts to persuade him to have a share in Mammon Star, who I was syndicating at the time, he was adamant that he would like another mare. Time drew on and we hadn't come across the right filly for him, but in August last year we found a lovely 3 yr old chesnut filly at the Tattersalls Ireland Sale in Fairyhouse, and we bought her. At that time, Kevin was the only person I had that wanted to be in a six or eight strong syndicate and in a filly or mare - so he was pretty much the reason that the filly was bought. That Filly is Fortune Forever, and it is so sad that he never got to see her run on the track. Kevin had suffered with periods of ill health, and recently he took a turn for the worse. After a recent operation he was very keen to go to The Elms to see Molly Childers, and he got out into the paddock and spent a bit of time with her. After she foaled, we saw him again on a Friday evening in May when he, Fiona and daughter Zoe came over to see Molly and her foal for the first time - I am so glad he got to see little Finbar! Kevin will be sadly missed, I will especially miss the long chats we had about all aspects of racing and the bloodstock industry, and I will also miss his guidance on a number of matters over the years. Our thoughts and condolences go out to Fiona, the girls, and all of his family and friends at this time.