Derby Sale Week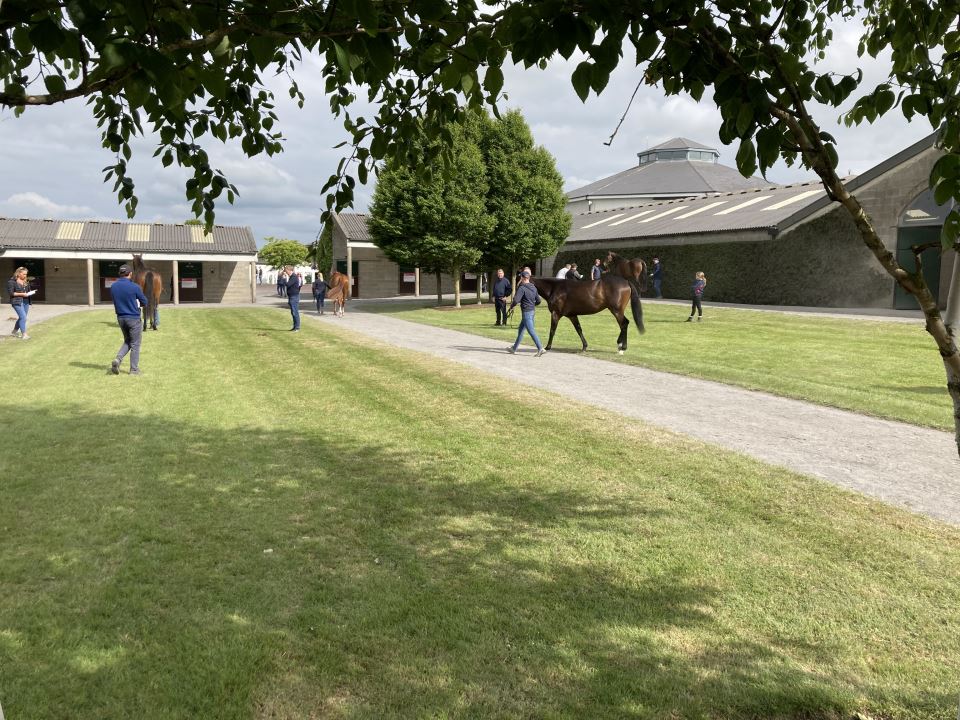 Last week was spent in Ireland at the Tattersalls Ireland Derby Sale. This is the premier national hunt store sale of the year, this year held under sunny skies all week, the 2022 renewal didn't dissappoint, with record metrics across the board.
With the week out of the office, Monday morning was spent getting the things done that needed to be done, resulting in me being late to set off for the airport - the first time I have ended up half hoping that the flight would be delayed. As it happened, a clear run to Stanstead, as quick a transfer to the terminal as is possible, and no hold ups at security, and I was back on schedule - just! Straight through the gate, and a flight that was on time - I don't know what the fuss is all about - air travel is no problem!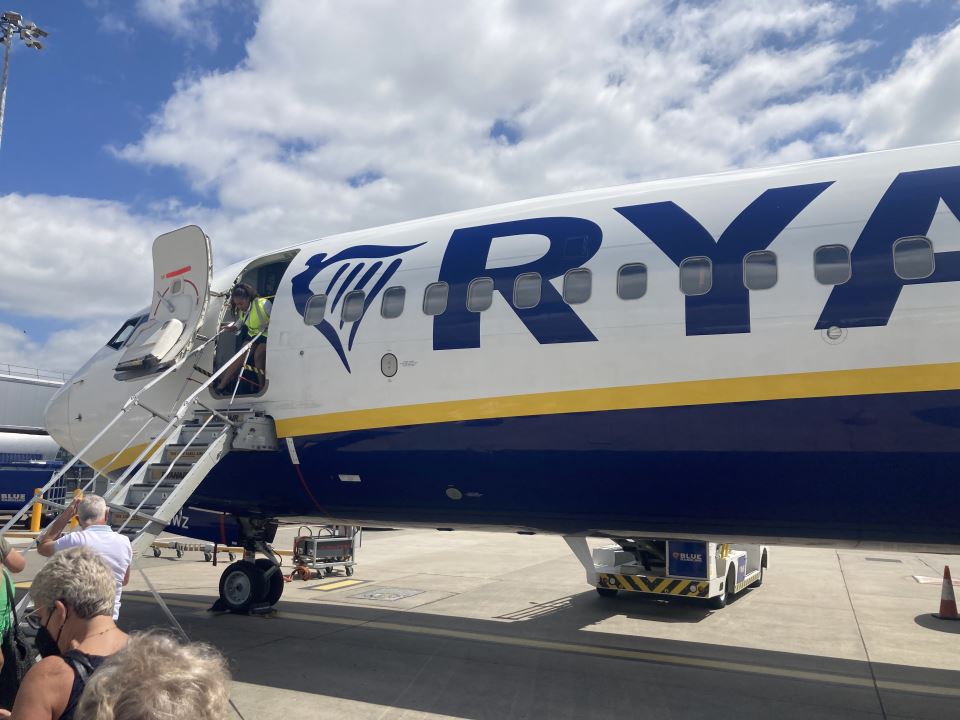 I arrived in Ireland in mid afternoon, and headed straight to the sales grounds in Fairyhouse. This year we were offering just a single lot - a stunning son of Kayf Tara was to be sold on Wednesday lunchtime as lot 65. He had been over in Ireland with Tom Rudd for the past three weeks, and everyone that had seen him over there had really liked him. He had sailed through his pre sales vetting on the Saturday, and even though the official viewing day was not until Tuesday, there were plenty of buyers on site on Monday, and he had already been very busy - it seemed as though he was on plenty of lists.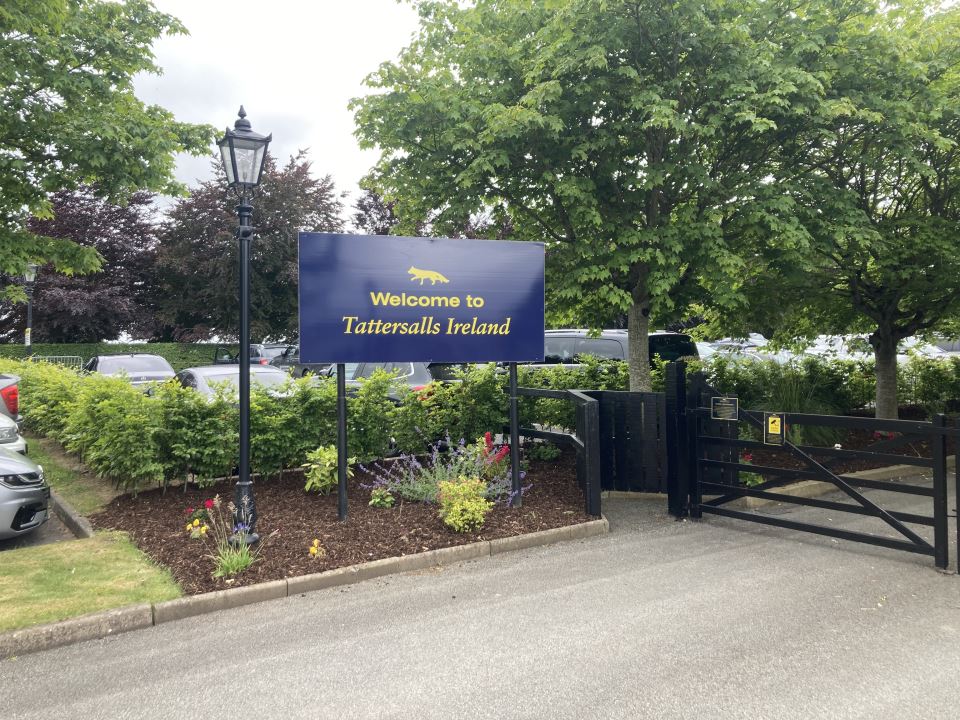 He continued to be busy all through Tuesday, and was receiving some very favourable comments from the best judges in the business. He was continually in and out of his box all day, and it was a testament to the horse that at 4.00pm on Tuesday afternoon he was producing some of his best shows of the week despite being so busy in the heat.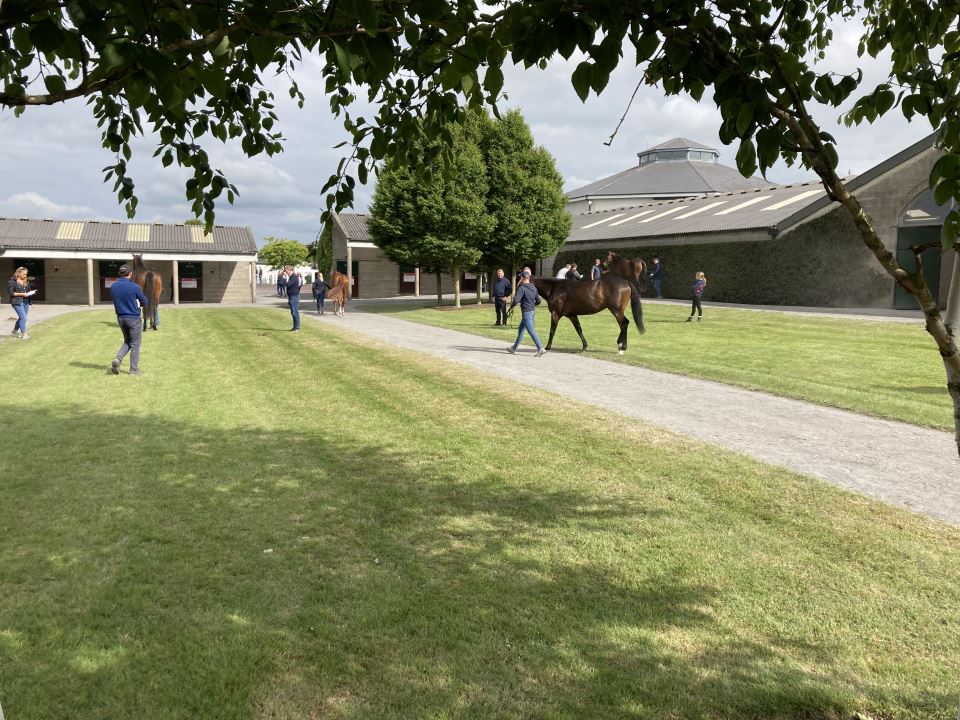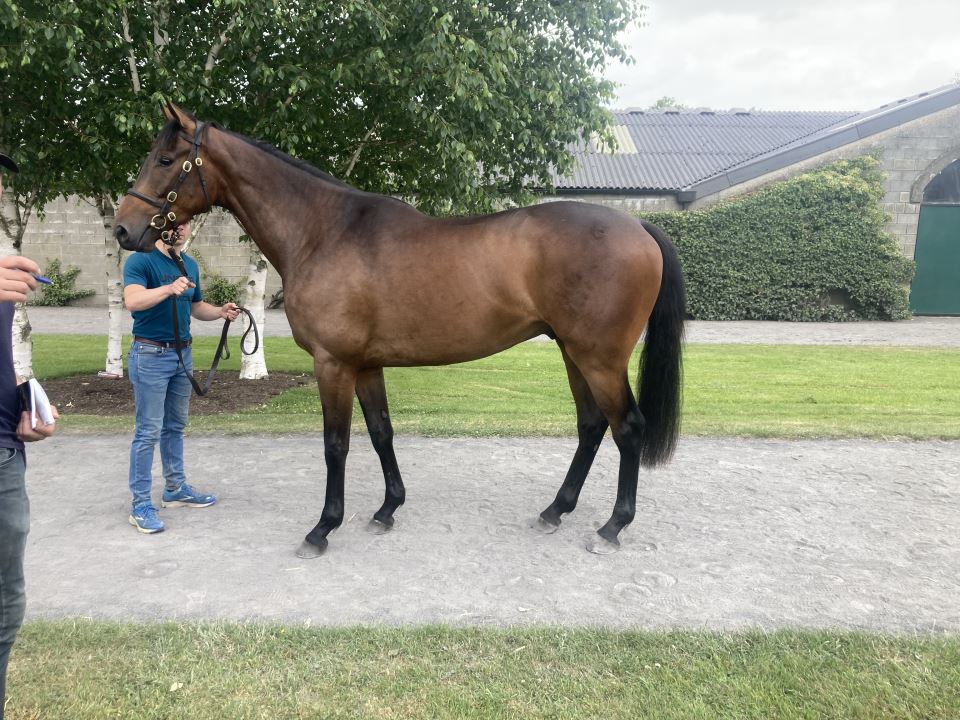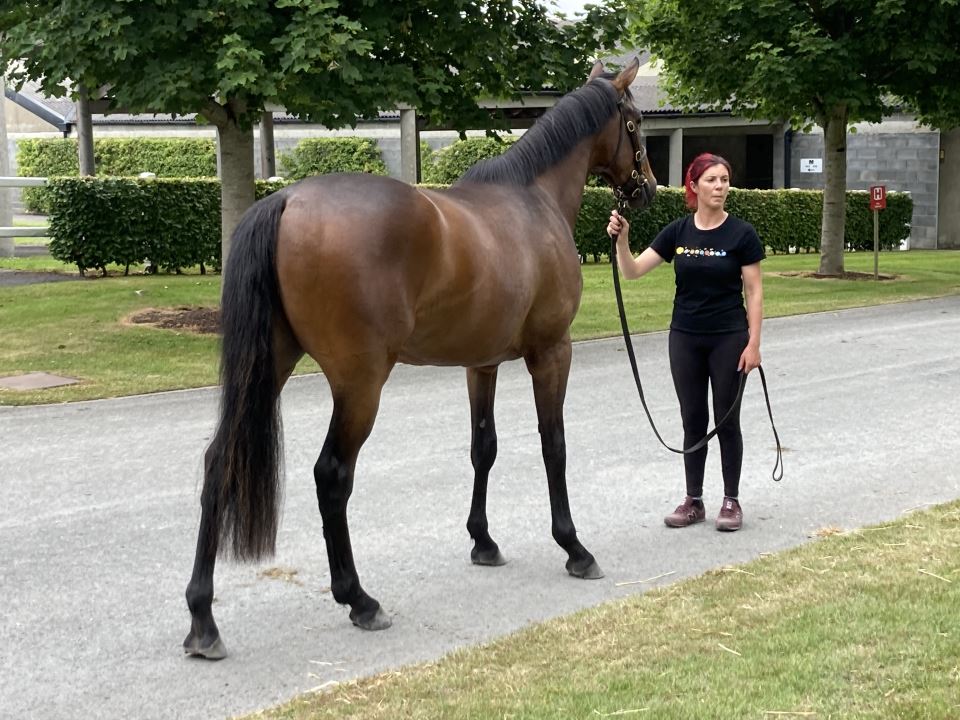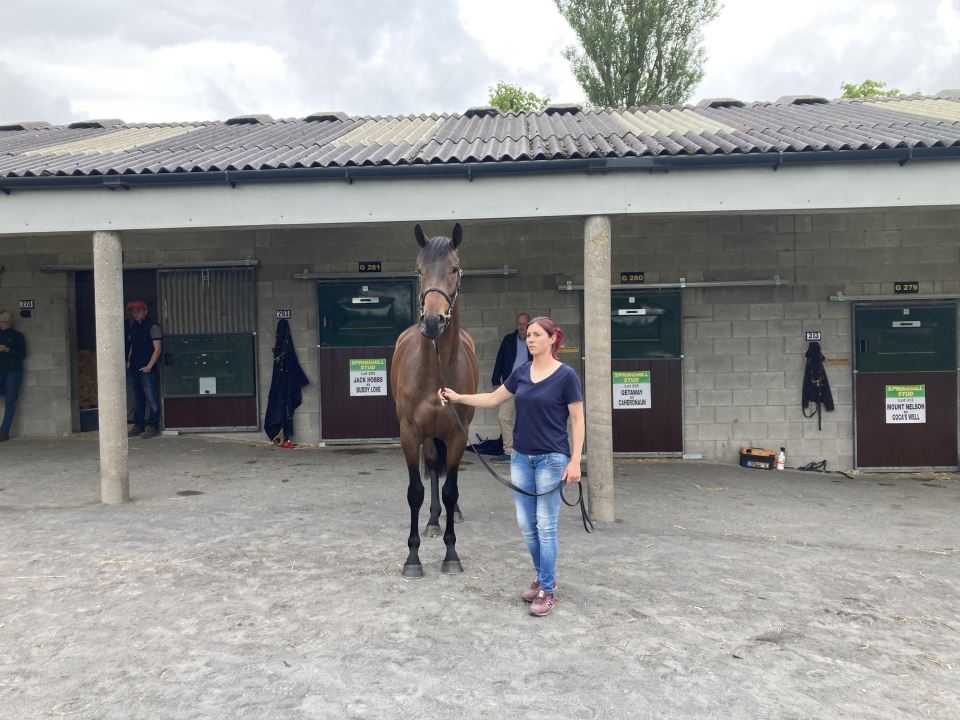 Wednesday was sale day - and he was due through the ring around 1.00pm. With the amount of people on site, and what seemed to be a very healthy appetite for horses, everyone was expecting a very strong trade, and it is fair to say that the initial hour was a little flat. Things picked up when Lot 58 entered the ring - a stunning daughter of Kapgarde, who ended up being knocked down to Eddie O'Leary for 310,000 Euros. This seemed to wake folks up a bit, and when our gelding entered the ring there was defintiely the first signs of a buzz around the place. Bidding was brisk, and he soon went through his 60,000 reserve, eventually ending up being knocked down to Donnacah Doyle for 92,000. We had hoped he would make the magic 100K, but it was not to be, but everyone was very happy with the result. As is the nature with auctions, there are no second chances, and you get what you get at the fall of the hammer. It is fair to say that he was sold just as the trade was coming to life, about half an hour after he went through, things really started to hot up, a trend that continued on through Thursday when all manner of records tumbled. At around 3.00pm on Thursday I Looked at the average selling price for the lots on day 2 of the sale and it was sitting at over 66,000 - a phenominal figure, and it was an extraordinary sale to see. Without sounding ungrateful - we believe if he had been catalogued as Lot 265 and sold at the same time on Thursday, and not on Wednesday, our lad could well have gone on to make 120,000+ but that is the nature of what we do! The horse has gone to a very good man, and will be campaigned in Irish Point to Points next year, and be offered for sale - we are looking forward to seeing him progress and hope that he is very lucky for Donnacah and his future owners - he really is a lovely horse. Thanks to Louise and her team at The Elms who looked after him for three years and prepped him so well, and to Tom Rudd and his team who did such a good job consigning him at the sales.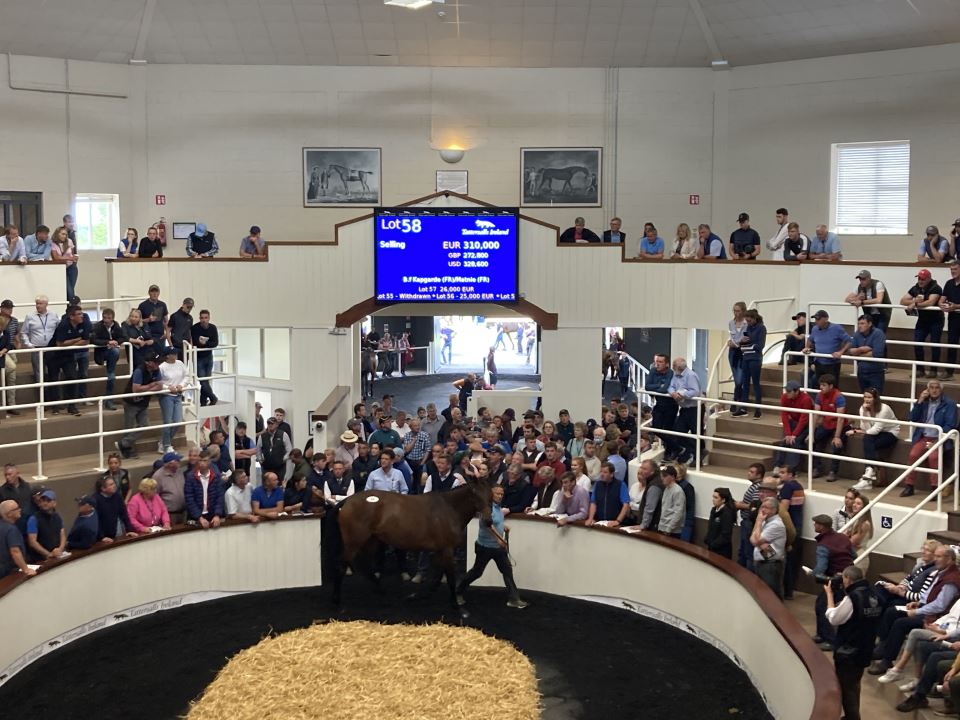 It was good to catch up with Rob James who bought the Jukebox Jury at the Landrover Sales and who said he really liked the horse, that he has already been broken in, backed and schooled. Another happy customer was Cormac Doyle who bought the Youmzain gelding at the same sale, and he was delighted with him - he thinks he is really nice, and that he could well have a really nice future.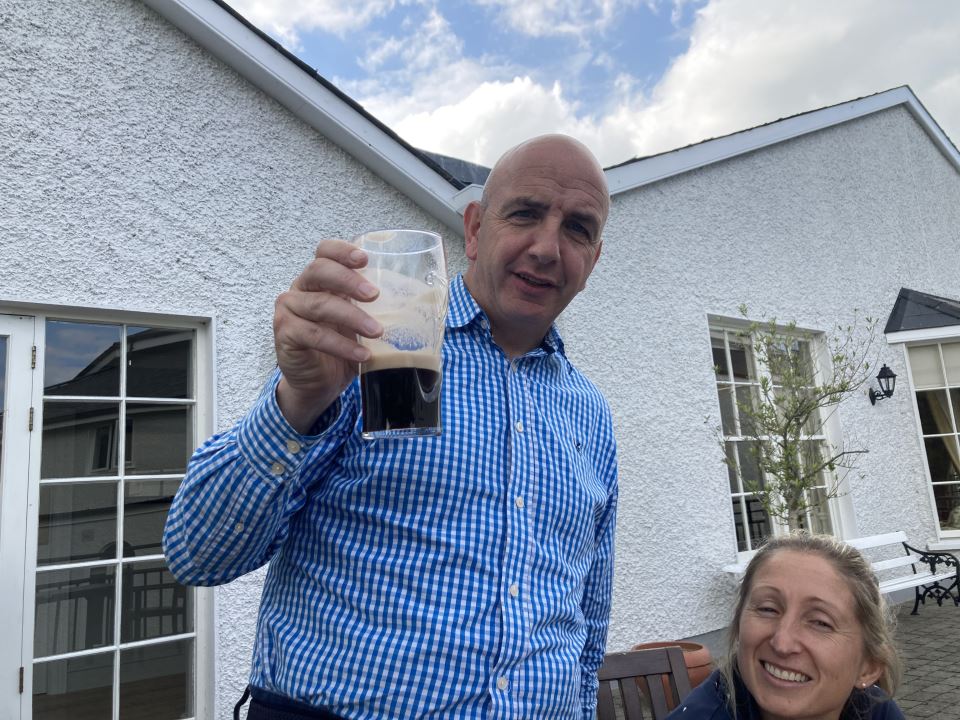 I flew back on Friday, after a fun and successful week, and it was great to have guests over from Norway for the weekend. Friday night we went out for a lovely meal in St Neots, Il Girasole - always a favourite Italian. Saturday we headed out for the afternoon, and back home for a get together with a more friends and family - the rain came at 7.00 and we headed in, but the fun carried on to the wee small hours, and as usual when the 'vikings' invade - we had a great time.
Sundays are 'blog' days, but we headed out again, and so it was potponed until today - sorry.
While over in Ireland, it was good to sit down with Fergal, Sally, and Olly Murphy to discuss the plans for the horses to return back to them. Fortune Forever is already back at Ravenswell Farm, and Sally can't believe the change in her after her summer break - Mammon Star and Blue Bikini will head back there on July 4th, with Volkovka and Hidden Beauty going back a couple of weeks later. Sunset Melody will go straight there from Jasons when the vet has given her the all clear, which should be sometime around the middle to the end of July. Olly Murphy will also be getting Tintagel Queen, and Auditoria back on the 4th. Classic Ben will return to Fences Farm a little later in July. 'Dean' our homebred 3 yr old who will be our first horse with Donald McCain will head up there next week too, and I will be in touch with all those that have taken a share in him in the next two days, when we start the syndicate proper. There are still a few shares available in him - and we are really looking forward to getting going - he will be aimed at the new national hunt juvenile hurdle series, and all of the prep and ground work has been done with him. He has a fine pedigree (a closely related filly made 72,000 last week), and a superb attitude for the job and he is sure to be lots of fun for his syndicate. There are no capital costs and shares are just £25/week all inclusive - please feel free to get in touch if you would like full details. nickbrownracing@gmail.com or 07909 518902
The Jukebox Jury 3 yr old that is currently down with Jason Maguire will return to work next week - Jason will get him going again, and pre train him there before he heads off to Gary Moore.
This week, Yauthym has an entry in a 0-120 handicap in Perth on Thursday, we were also considering a race in Market Rasen for her as well, but it looks likely that she will head to Perth. New lad Intrepide Sud continues to impress, and the two clips we saw of him last week were very positive, on Tuesday he worked really well with a horse that won a handicap this weekend, and on Saturday Ferg sent a clip of him schooling - and what a sight it was - he is a very very good jumper - and although he will start off in a bumper in a couple of weeks, I can't wait to see him over an obstacle! Two shares remain in him - again have a look at him on the For Sale Page https://www.nickbrownracing.co.uk/ForSale/8053/intrepide-sud#.YrlzqHbMJPY and get in touch - he is great value, and instant fun! nickbrownracing@gmail.com or 07909 518902
Just a final thought - I have been offered the rare opportunity to syndicate something special - a horse that really will give his owners days out at the biggest meetings throughout the winter. This horse is a Grade 1 winning chaser with plenty of big days left in him, he is still rated 150, and has the option of returning to hurdles over his optimium trip too. He is your ticket to the very best meetings on the National Hunt Calendar - and this opportunity is something we woud love to pursue - please get in touch if you would be interested. nickbrownracing@gmail.com He would be available to buy outright should someone wish too.