Miracle Man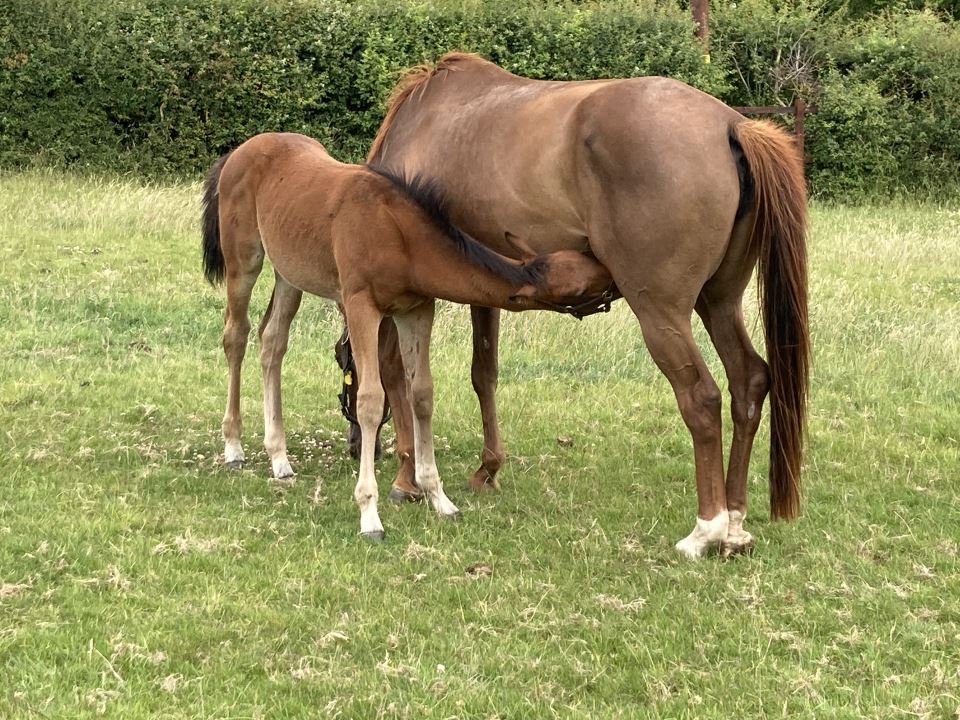 After a busy few weeks, it was good to start the week at home catching up on all the admin and paperwork that had built up while I had been away in Ireland overseeing the sale of this years 3 yr old stores. That task should have been completed with the sale of the Kayf Tara gelding at last weeks Derby Sale, but we will be back to Fairyhouse in a couple of weeks where we will be reoffering the Highland Reel filly that we withdrew from the disasterous May store sale in Newmarket, without going through the ring. She is a gorgeous filly, and we are very much looking forward to offering her later this month. Her sire, Highland Reel sired the first three home in the juvenile hurdle in Tipperary this week, so it certainly looks like his progeny have an apptitude for hurdling, and being out of a half sister to the Group 1 globe trotting superstar Big Orange, this filly certainly has the pedigree to do the job herself.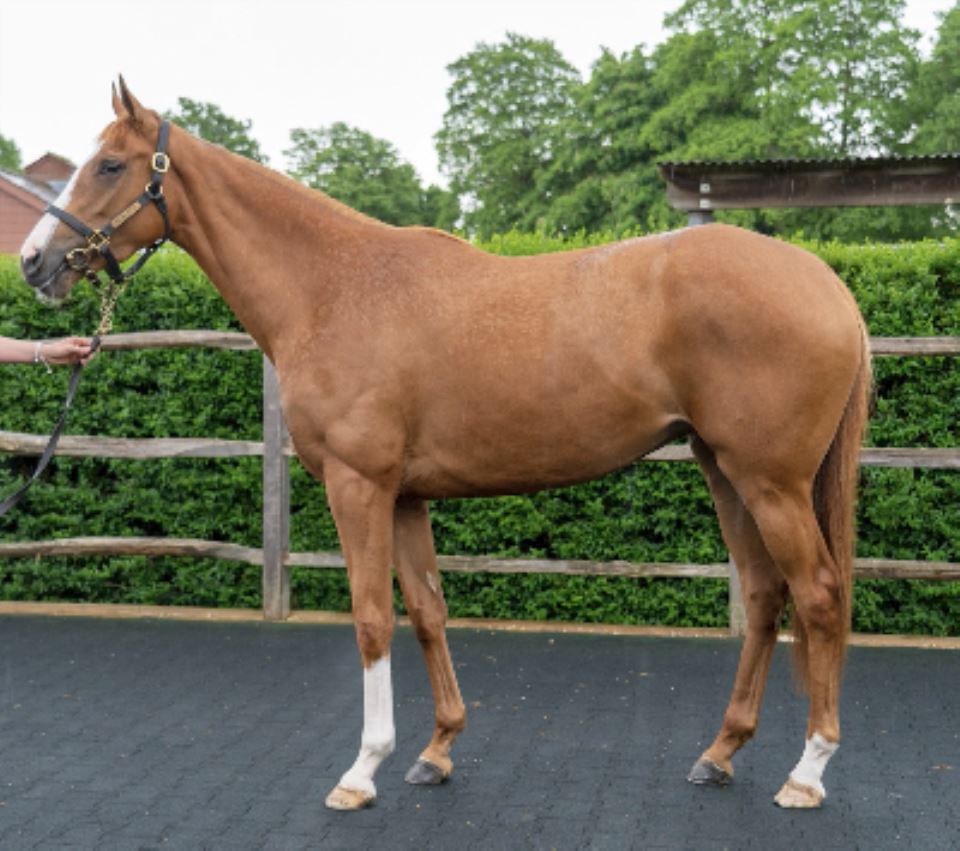 The start of the week was spent playing catch up and settling the monthly accounts. On Tuesday it was good to get the news that Josh Moore was making huge and rapid progress in his recovery from the fall and all of the subsequent issues he suffered back in April. I had received the news that he was at last making progress in his recovery when I was in Ireland last week, but with how he had been, and the length of time that it had taken for him to start to show significant progress everyone was treading cautiously. In the 8 days between that conversation and the news on Tuesday - Josh had made enormous strides in his recovery, and there is huge positivity regarding the future. His brother Jamie said this week that he has had a minor miracle, and hopefully he will be home soon. We keep our fingers crossed for his continued recovery, and look forward to seeing him at the yard when the Jukebox Jutry 3 yr old arrives there next month. That horse had been scheduled to go there next week, but with everything that had happened we decided to summer him with Jason Maguire, and he will get him going and put a few weeks work into him before he heads to Gary. He will be in from the field tomorrow and be shod and then it will be back to work for him. Also on Tuesday, Intrepide Sud was entered in a bumper in Worcester on the 4th. Fergal having entered two in the race would only run him if the race divided, and with 22 entered and the field size being set at a maximum of 16, it looked very unlikely that it would happen. It was good to get a call from Paddy Brennan in the afternoon, and we had a good long chat about IS - he likes him very much, and is very confident that he will give his new owners a great deal of fun in the future! He was sure to be on him wherever he ran!
On Wednesday our thoughts were very much with Fiona Bishop and the girls, as it was the funeral service of Kevin who sadly passed away a couple of weeks ago. Sadly an already rescheduled appointment meant that I couldn't attend the service, but our thoughts were certainly with all of Kevins family and friends that afternoon. As I wrote after his sad passing - he will be greatly missed.
On Thursday I headed out to see Olly Murphy at his Warren Chase yard, Olly has ordered a new lorry, and it was a case of sorting out the correct colour that he wanted. Olly was a busy boy, with plenty of owners in to see their horses either at exercise or out in the fields, and we managed to get everything sorted before he had to dash of to Charlie Postes to see all of the three year olds he and Aidan had bought over the last few weeks, which are there being broken in. I headed back towards home at around 12.45, and had a great trip back - stopping off in Newton Blossomville to drop off some paperwork before heading out across country to home. I was just getting towards Bromham where I planned to pop into the local shop to get something for dinner when my hand brushed against something in my pocket - looking down I immediately realised what it was, and my heart was already in my boots before I pulled the keys to one of Olly's horseboxes out into the daylight! I knew that the box was parked right across the front of one bank of his wash down bays as well, so it would have to be moved! Oh well - rather than head straight across the roundabout on the A428 at Stagsden, it was a right turn, and my second trip to Wilmcote in a day!
Friday I popped up to The Elms to catch up with the stock there, and to finalise plans with Louise for next week, when a large number of the horses that have been summering there return to their trainers. It is not simply a case of catching them in the field, loading them on a lorry and sending them back to work, Louise likes to get them in a couple of days prior to them leaving and give them a good bath and tidy up, so we have to make a bit of a plan. While there it was good to have a look around all of the horses. It has been a while since I have seen Classic Ben, and he looks in great order - notoriously difficult to catch when he is let off for the summer, it was good to see him come trotting over and say hello!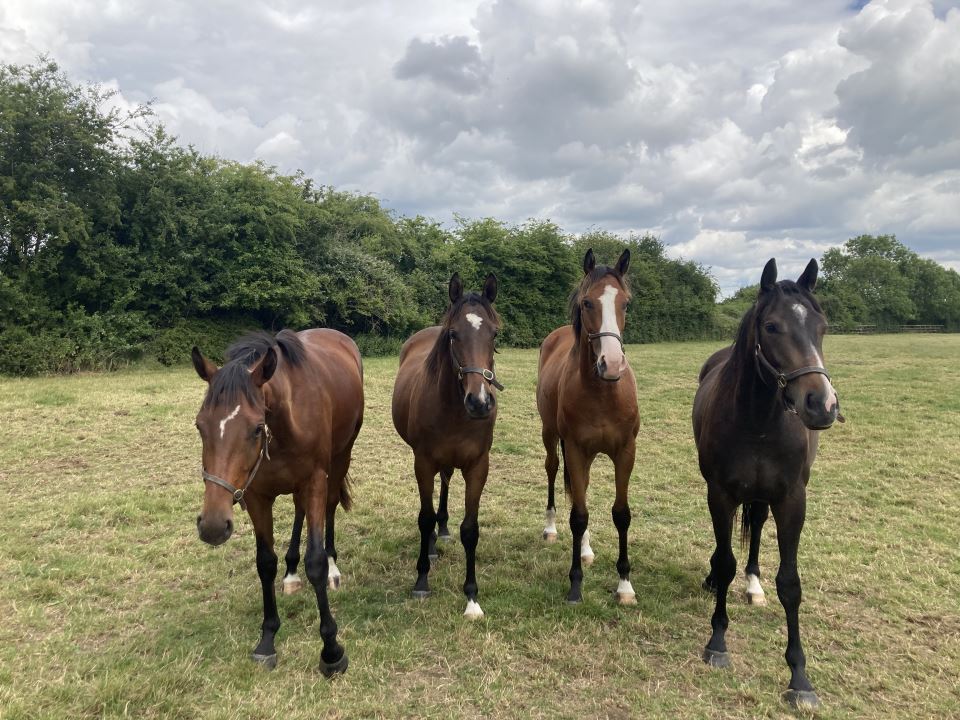 2 yr old geldings
Barry the Blue Bresil yearling out of Savingforvegas is growing up into a big tall lad. His sire is very much on fire at the moment, with the eight stores by him offered at the Derby Sale last week averaging 98,000 Euros, so we have a lot to look forward to with this one for sure! He is owned by a syndicate that I put together when he was in utero, and they have been with him from the very start - and are all very much enjoying the journey with him - the intention is to retain him to race.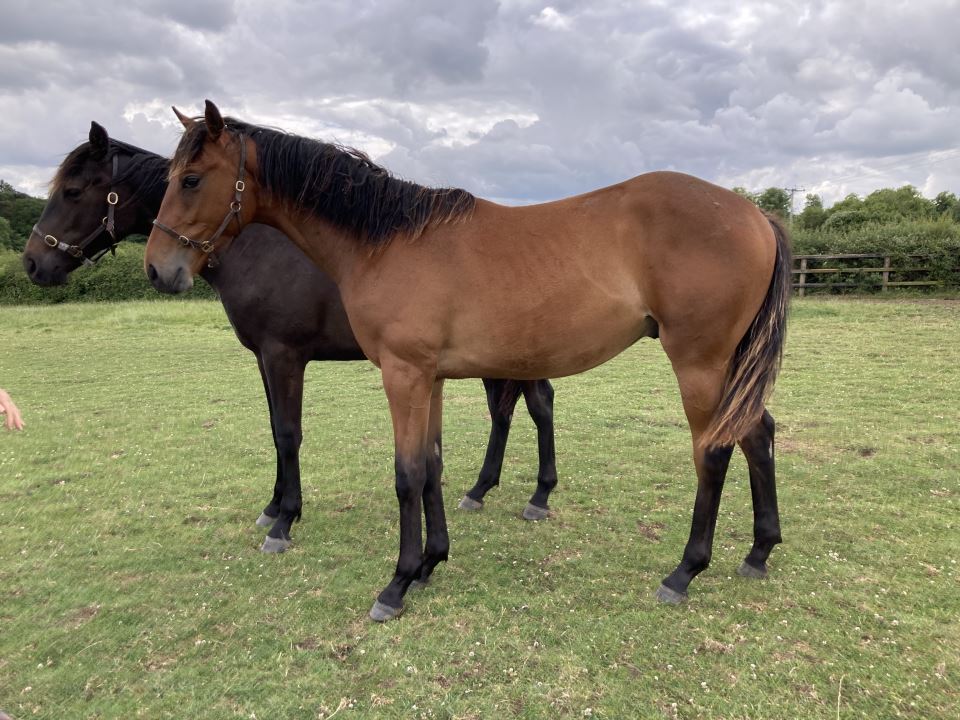 One that will be offered for sale will be his 2 yr old full brother, who is really coming together now. He will be offered for sale as a 3 yr old next year, when hopefully the the progeny of the sire are still very much in demand. He is likely to be offered at one of the store sales in Ireland.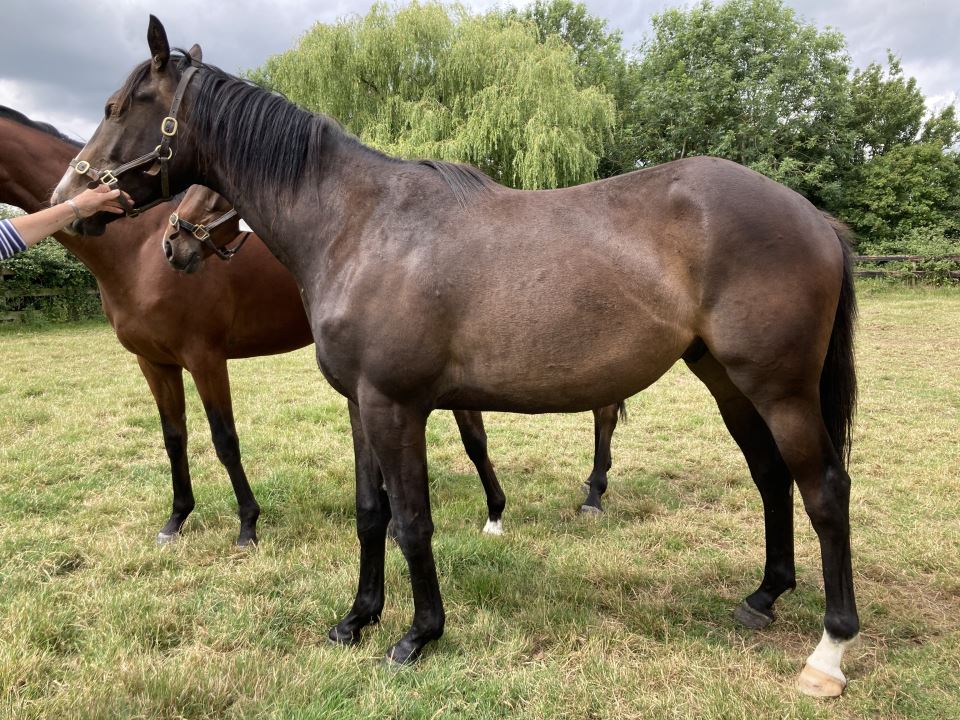 One two year old that will not be offered as a 3 yr old next year is the Jukebox Jury filly out of La Pelodette. We sold her full brother at this years Landrover Sale, but have taken the decision to retain this filly and syndicate her next year. She is a gorgeous girl, and the half sister to a black type performer, so we would rather retain her and run her ourselves. She will be broken in by Jason Maguire before returning to The Elms later in the summer.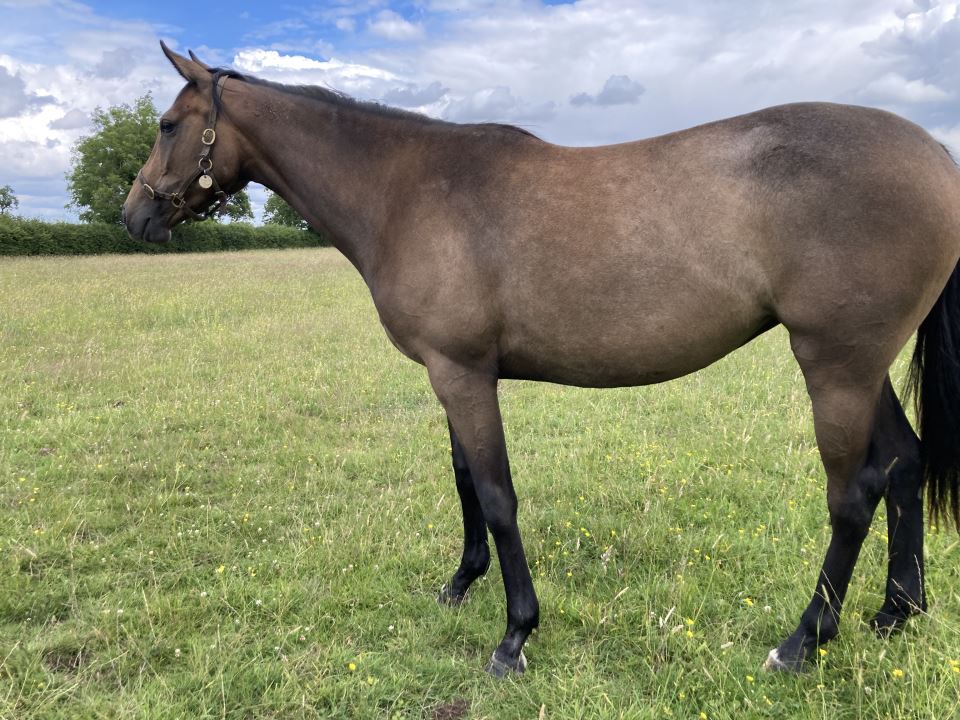 The foals are both doing well. Molly Childers' first foal - Finbar, a colt by Falco is doing well. He is a very cheeky and precocious young man, as the Falco's seem to be, and after a stuttering start he is really coming together now, and is a nice foal for her first.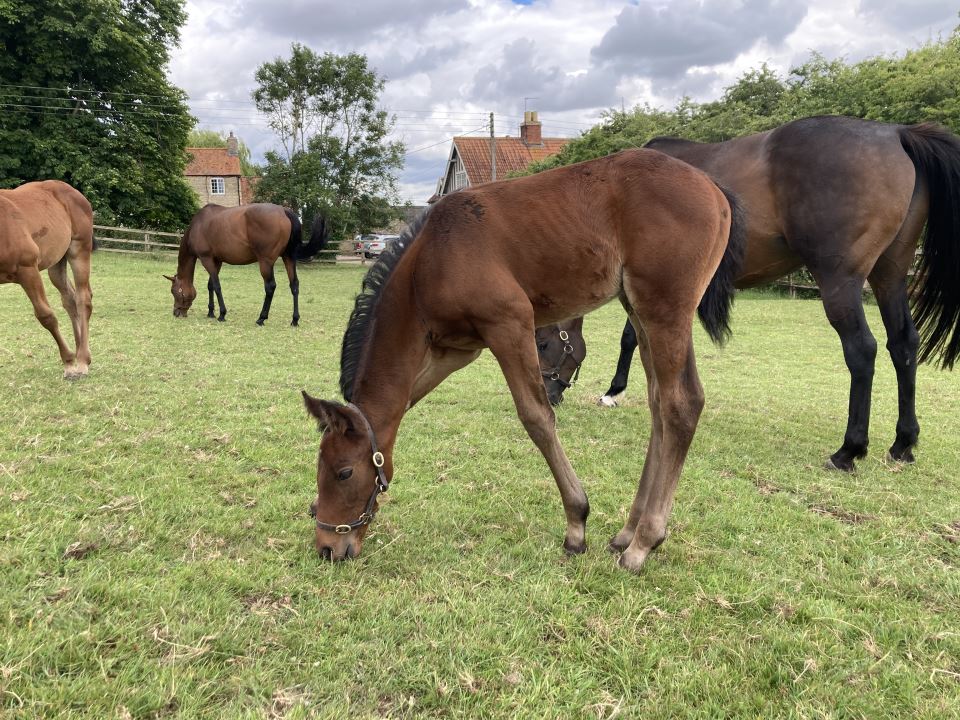 Floyd - the Falco out of Savingforvegas continues to impress, he really does have it all, and is a most imposing individual.There are no firm plans for him - he may be sold as a foal, or retained to run in our colours - we will not make that decision until the winter - the way he looks at the moment, he certainly looks well worthy of retaining!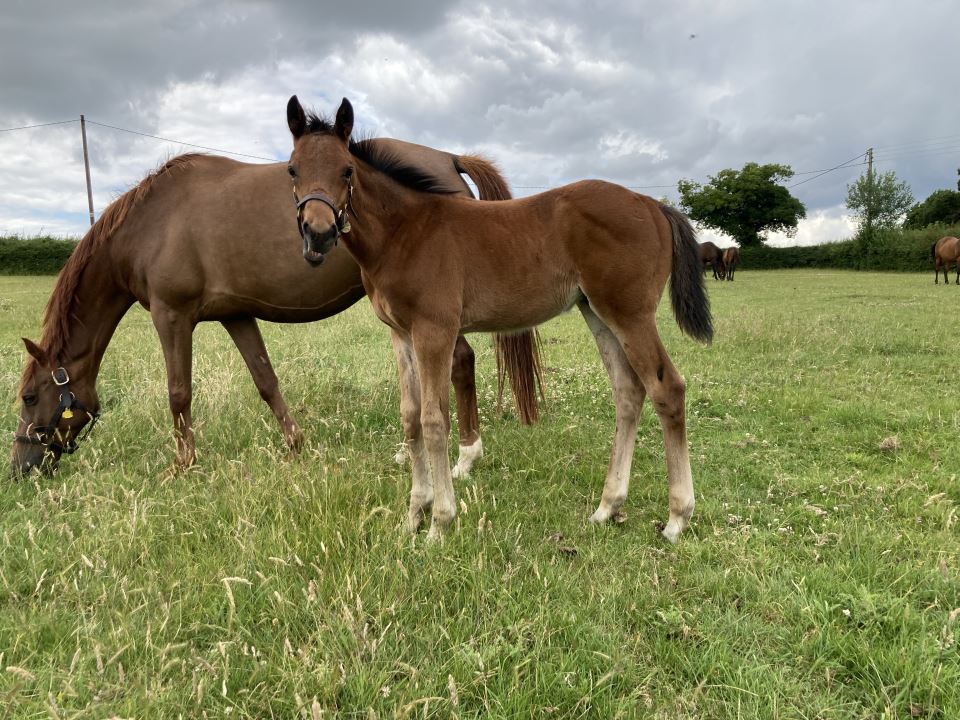 All of the boys and girls that are enjoying their summer holidays at the stud are all looking great.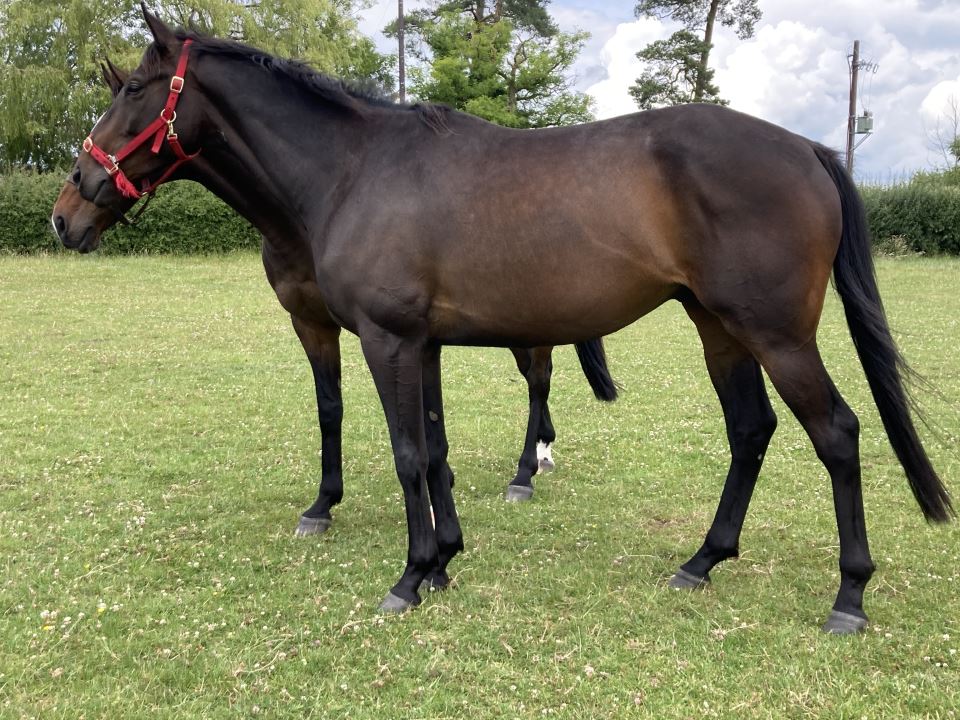 Mamoon Star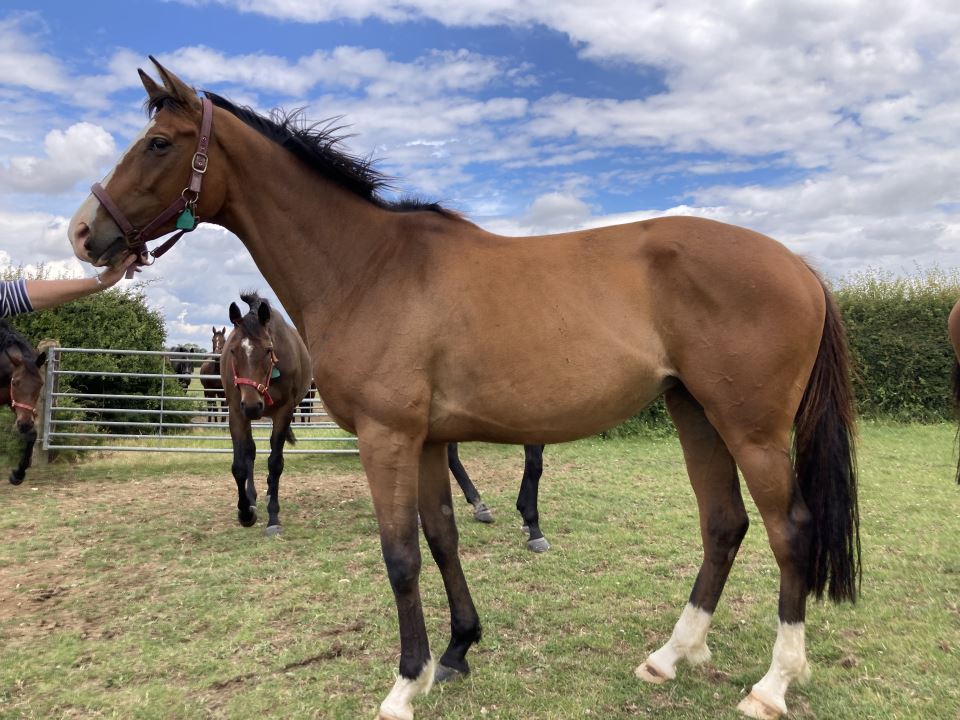 Auditoria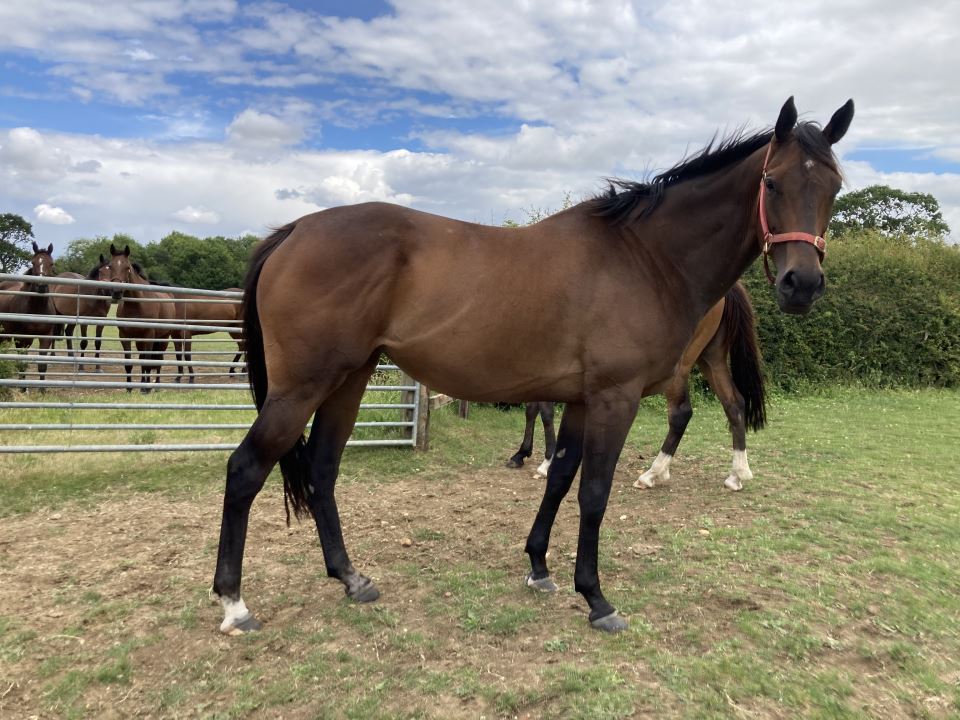 Volkovka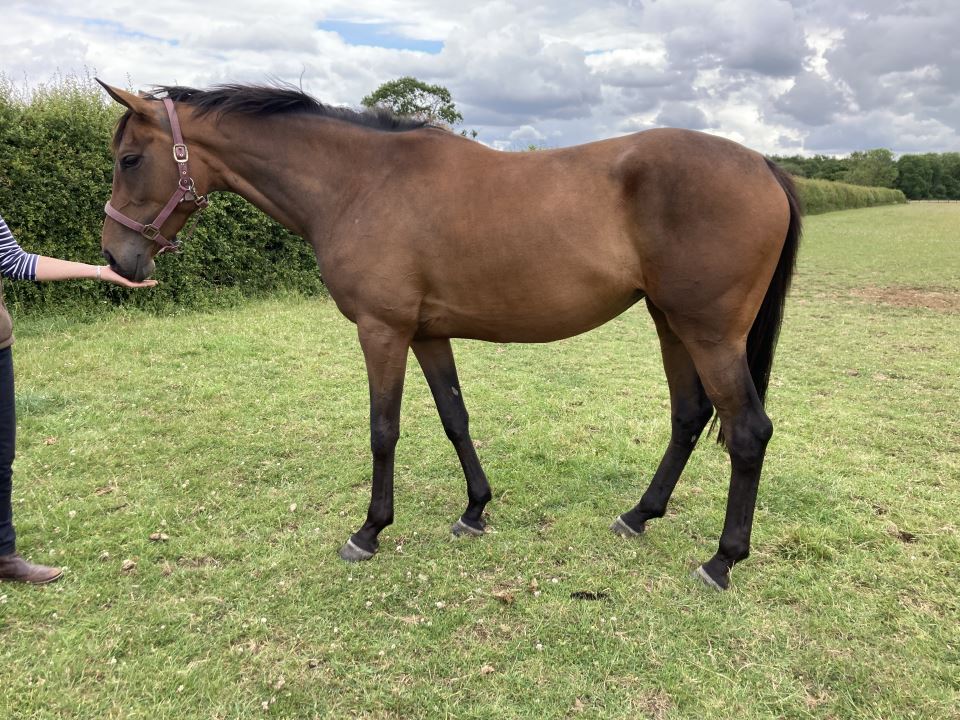 Unnamed filly by Walk In The Park (Clients)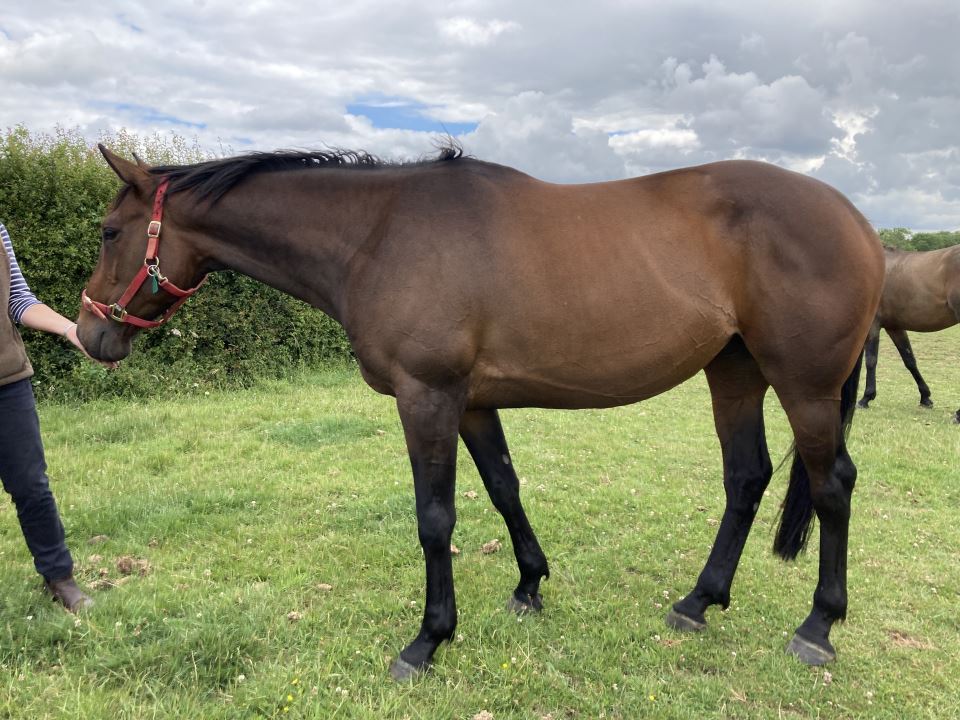 Hidden Beauty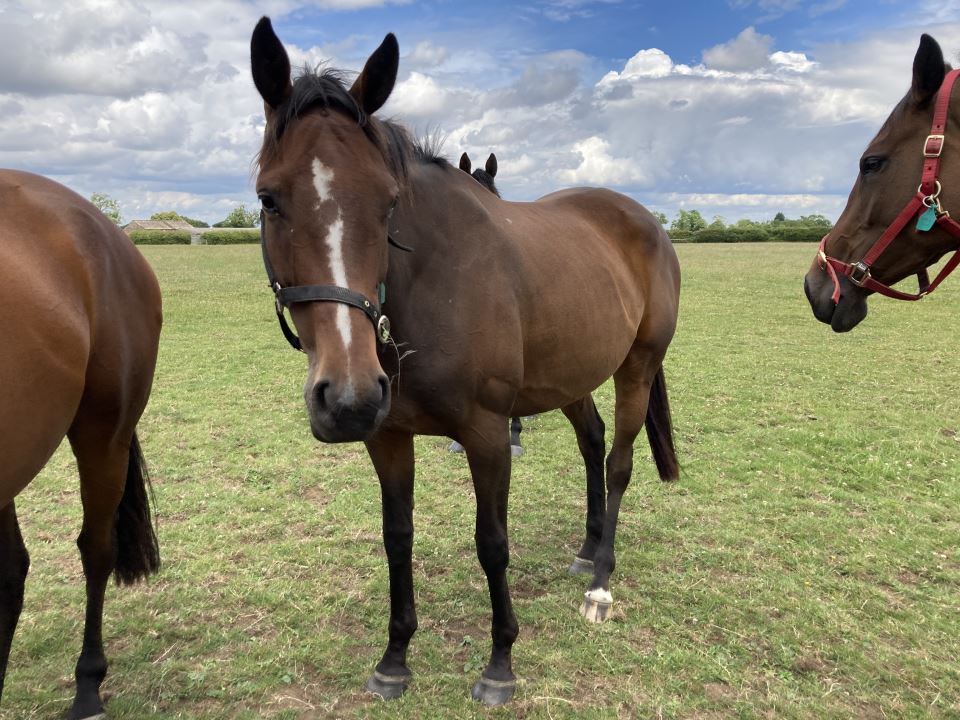 Blue Bikini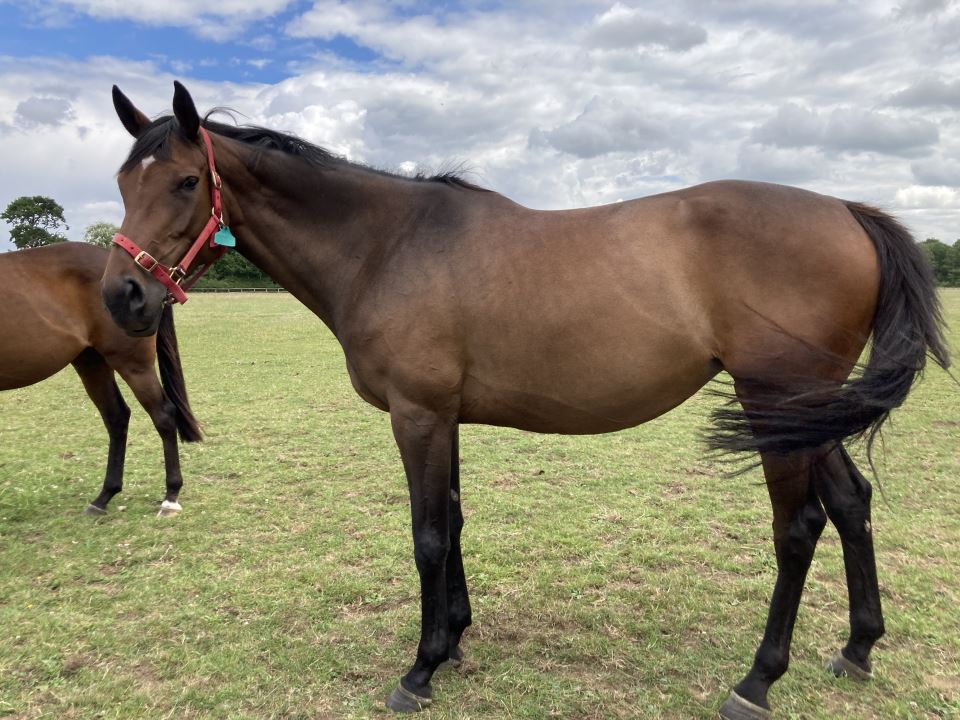 Tintagel Queen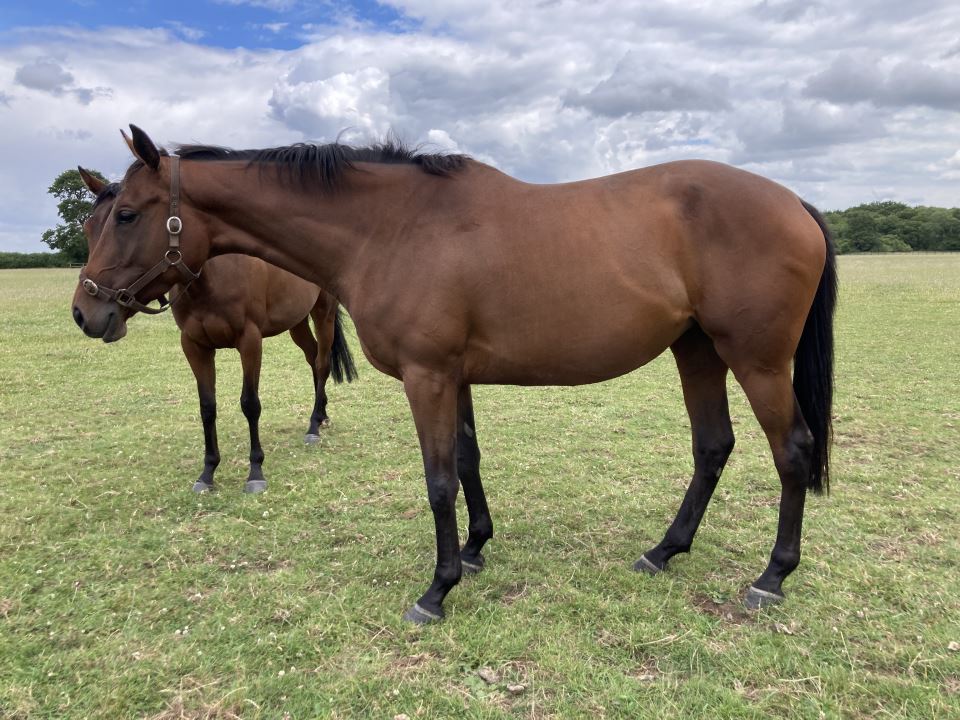 Kenahope (Client)
Saturday was spent processing the paperwork for the folks that have joined a number of our syndicates in recent days. We were also tracking the declarations for the Worcester bumper for Intrepide Sud who would only run if more than 17 of the 22 horses entered were declared and the race were to divide into two divisons. It looked very unlikely, and two minutes before the 10.00am deadline it still looked like it wouldn't happen even though a staggering 16 of the 22 were declared, but amazingly there ended up being 19 declared in total and the race was divided - so Ferg will run both of his in each division. Just as a little quirk, his horse in the other division is also by Coastal Path, and was a horse that I sold to his owners through Ferg and Sally a couple of years ago - they have had to be patient, and we wish them the very best of luck.
As I have the misfortune of being another year older today - yes I'm still in my very very late thirties - we popped out for a spot of dinner at the Horse And Jockey in Ravensden last night - formerly owned and run by Darren and Sarah, the pub/restaurant was sold at the start of the year and is under new management. It was super night - post pandemic it seems the norm for restaurants to get you in, fed and out as quickly as possible, so it was very welcome to have food that was obviously being cooked to order last night - it gave plenty of time between courses, and made a proper evening of it, rather than be sat down by 7.30, and out before 9.00 as seems the norm in a lot of places now. They are doing a great job at the H&J, and it is very much worth a visit - a good diverse menu - very well cooked and an excellent wine list.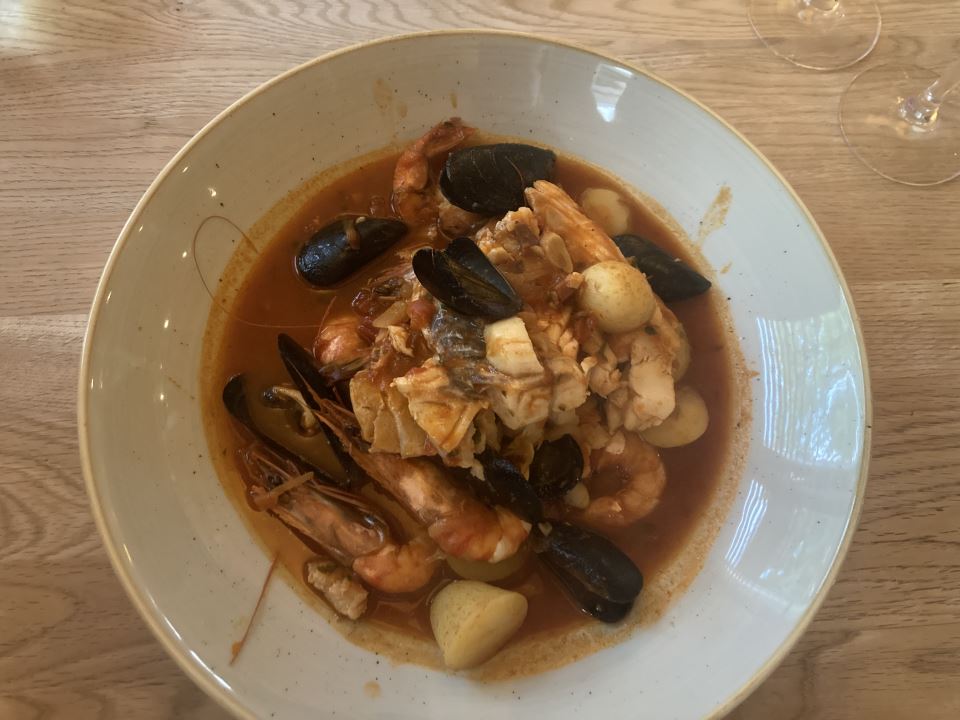 As Mentioned earlier quite a few head back to their trainers this week, with just the horses that are proven soft ground horses remaining out for a few more weeks. On Tuesday Mamoon Star and Blue Bikini will return to Ravenswell Farm. although Blue Bikini enjoys a bit of cut in the ground, we know that she suffers very badly with ulcers, and her whole pre season has to be carefully managed to make sure that she gets through the season looking and performing her best, so she goes in a couple of weeks earlier than she otherwise would to make sure that Ferg and the team can get on top of them. On Thursday four lovely fillys will head back to Olly Murphys - Auditoria and Tintagel Queen for us, a gorgeous new horse for clients by Walk In The Park who looks to have a really bright future, and Kenahope, also owned by a client who will has really caught the eye with her schooling and looks sure to be lots of fun in mares hurdles this winter. 'Dean' our homebred 3 yr old will also be heading off up to Donald McCain some time this week, although we are not certain of a day, and will tie it in with transport coming out of the July sale in Newmarket.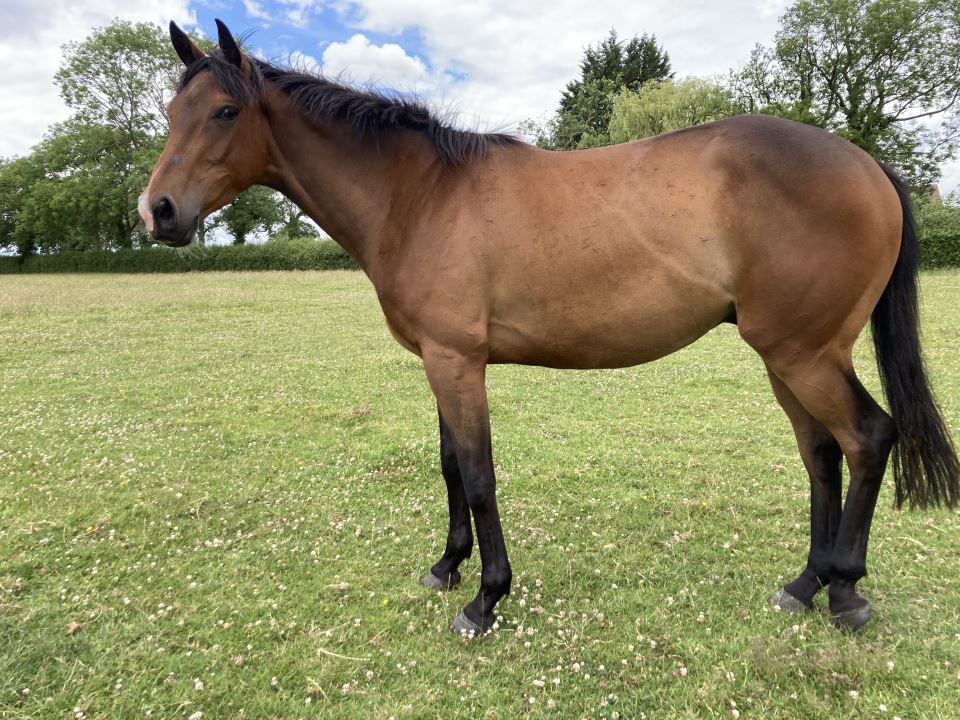 Dean
Tomorrow we head out to Worcester to see Intrepide Sud make his debut for The Chicheley Partnership. He has an awful lot of ability, and has really taken well to the regime at Ravenswell Farm and should run well, although he will need to settle better than he did on his last start in Aintree in May. Fingers crossed for a good start for his new owners.
As we have entered July - I will be sorting out the prizemoney dividends for all the syndicates in the next few days. The start of July also signals the time when we finalise syndicate membership, and we have had a few shares become available due to unforseen circumstances, and 'in house' transfers. These available shares are very limited, and only available in a few of the horses, but we would be happy to talk to you if you are intrested in racehorse ownership. nickbrownracing@gmail.com.
We had a number of enquiries about the new syndicate opportunity that we mentioned last week - a Grade 1 winner who will take his new owners to the very biggest meetings in the jumps calendar, and give them enormous fun - we are a step closer to this becoming a reality - so if you are interested please get in touch - it will be quite the touch if we can get this horse on the squad and you won't want to miss out!