Another Level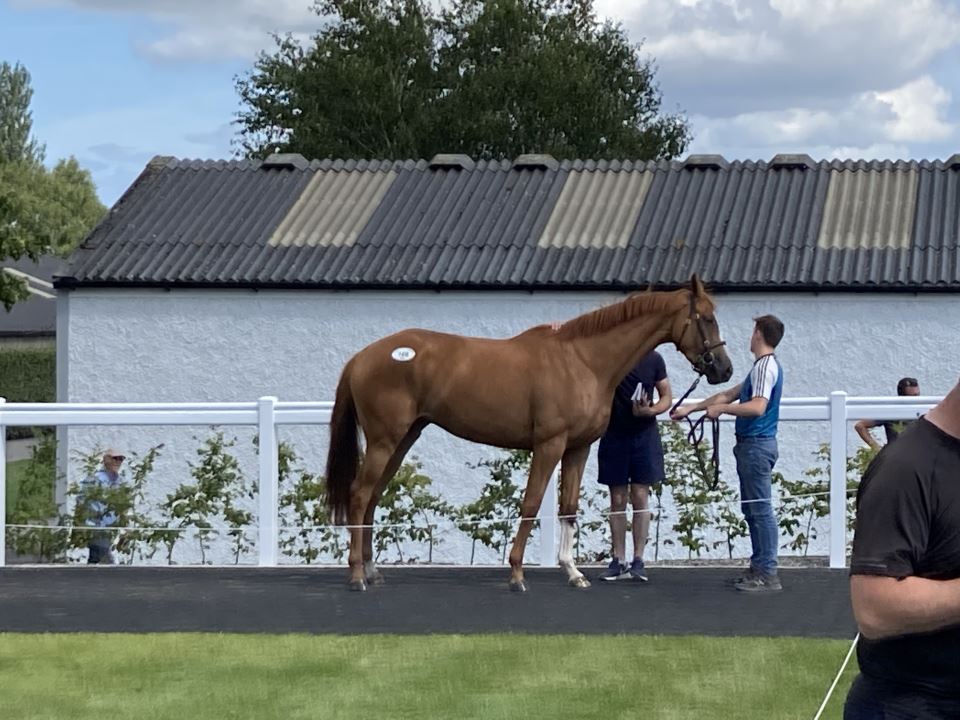 As usual it has been all go - in the last week we have sold a gorgeous filly, and added a very special one to the team.
On Monday I continued with the job of getting the annual prize money dividends sorted and paid. July is usually a more quiet month, giving me time to get them all done in good order, but it has not been that quiet this year, so getting them sorted is taking slightly longer than normal - apologies.
They would have all been done last week, but I had to spend most of the week in Ireland, where we were offering a stunning daughter of Highland Reel at the Tattersalls Irealnd July Store Sale. Offering her at this sale had not been the plan, we had entered and taken her to the new Tattersalls May Store sale in Newmarket, only to bring her home again without offering her through the ring, as the sale was so poorly put together, and those that were there were not interested in buying stores. We have always loved her, and everyone that came to see her in Newmarket really liked her, but they were not there to buy a nice store, and it became clear that she was not going to make half of her value through the ring, so we withdrew her and took her home. She was then entered in last weeks sale, where there would at least be people there that were intent on buying horses, unlike in Newmarket. She travelled over about a month ago, and was prepped for the sale by Tom Brickley at his Ard Erin Stud in County Laois, and cosigned by his neighbour Tom Rudd, who had coinsigned a few for us over the course of the last year, including an Adlerflug gelding which sold to Tom Malone for 72,000 Euro at last years July Sale.
I arrived at the sales ground on Tuesday, and to be fair it was quite quiet, but the filly had been seen by all the right people, and it was clear when I had a drink with Tom Malone in the bar before we left the sales that eveining that he was very sweet on her. On Tuesday evening I was lucky enough to get a seat at a table in the Snailbox, a really buzzing restaurant just up the road from Ashbourne - plenty of sales people use the Snailbox through the week, it has a great atmosphere, superb service and great food. I spent the evening with trainer Jeremy Scott, and his daughter Laura, and an owner of theirs, Derek Cole, who owns Kisses For Katie, a good filly that has taken on Volkovka a few times this last season. Great company, and a great night.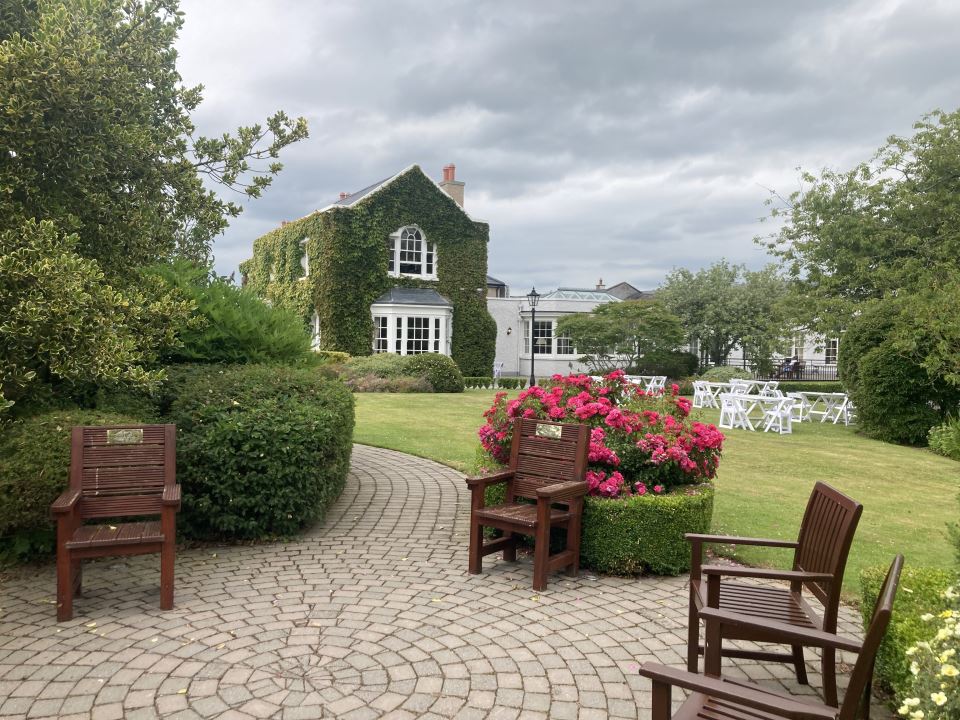 Wednesday was sale day - and the filly was busy. She looked a picture, and was showing herself really well. When she arrived up at the parade ring 40 minutes before she was due to go through the ring she barely got the chance to walk one circuit before another man had her out. They all loved her, and thankfully they all followed her into the ring. The bidding was brisk, Tom Malone opening her up with a bid of 20,000 Euro which is a tactic that he often uses, and it did seem to work, as one man said to me afterwards - 'he just blew me out of the water with his opening bid'. There were a couple to take him on, though, but he ended up signing for her with a bid of 42,000 Euro. She was purchased for 11,500 Euros as a foal, and this was a good result for her owners. That bought an end to the stores for the year - we have sold four, all in Ireland for an aggregate sum of 201,000 Euros, they have all gone to great homes, mostly Irish Point To Point yards, and we wish all of their new owners the best of luck with them - those sold last month are already broken and riding, and their new owners like them all.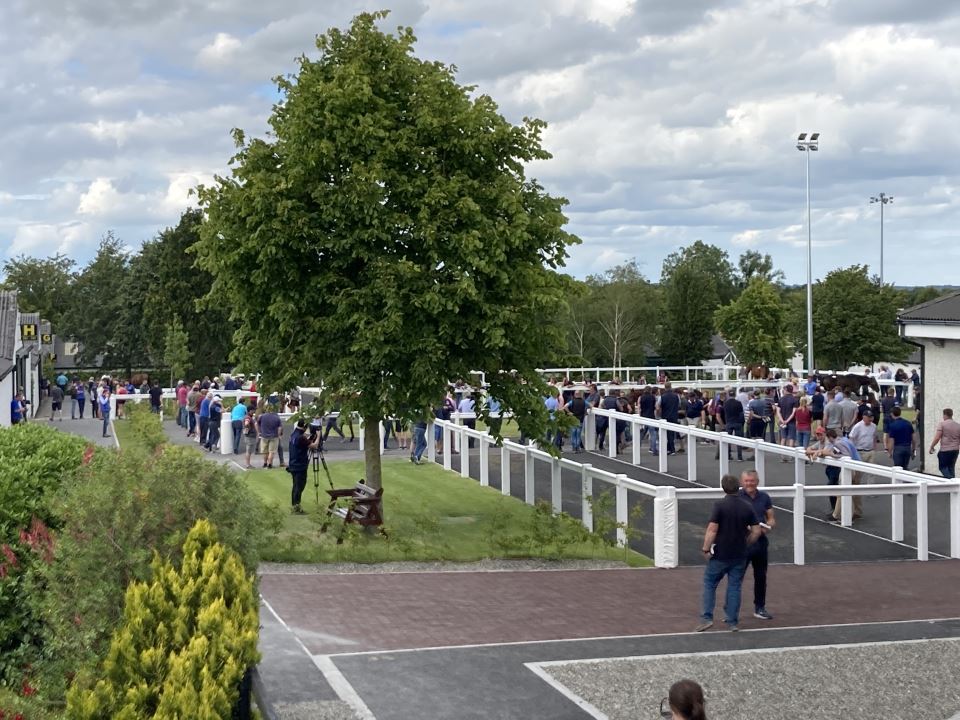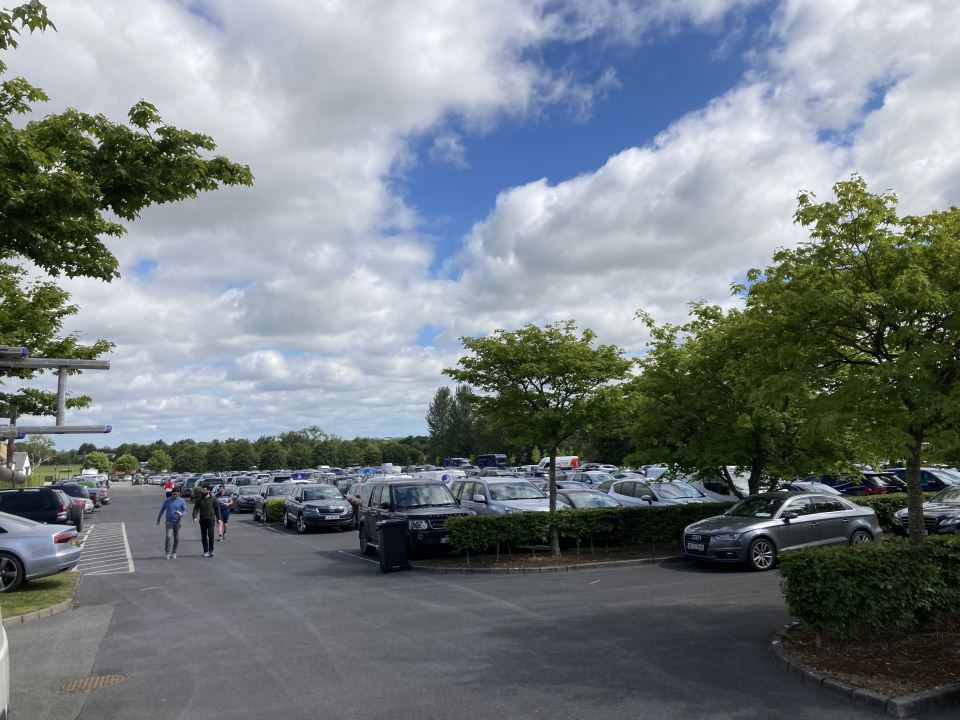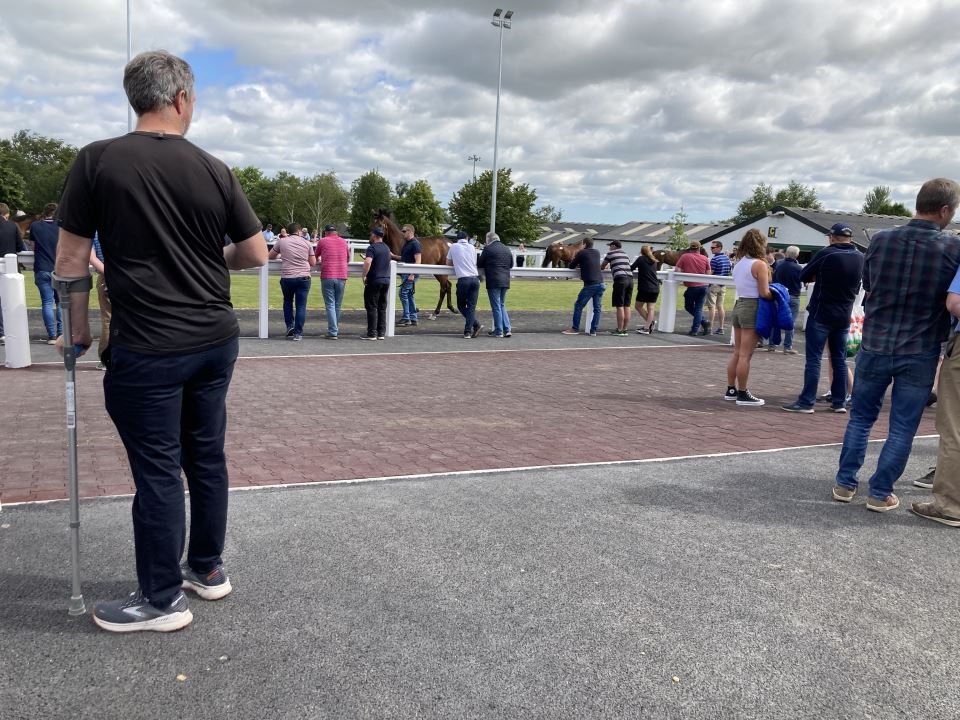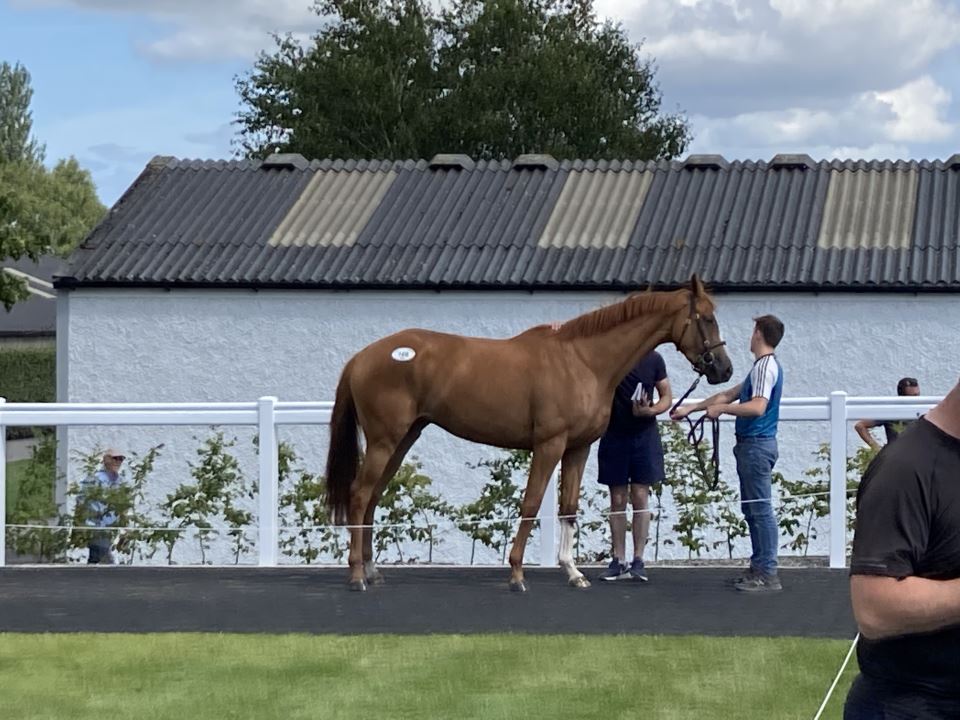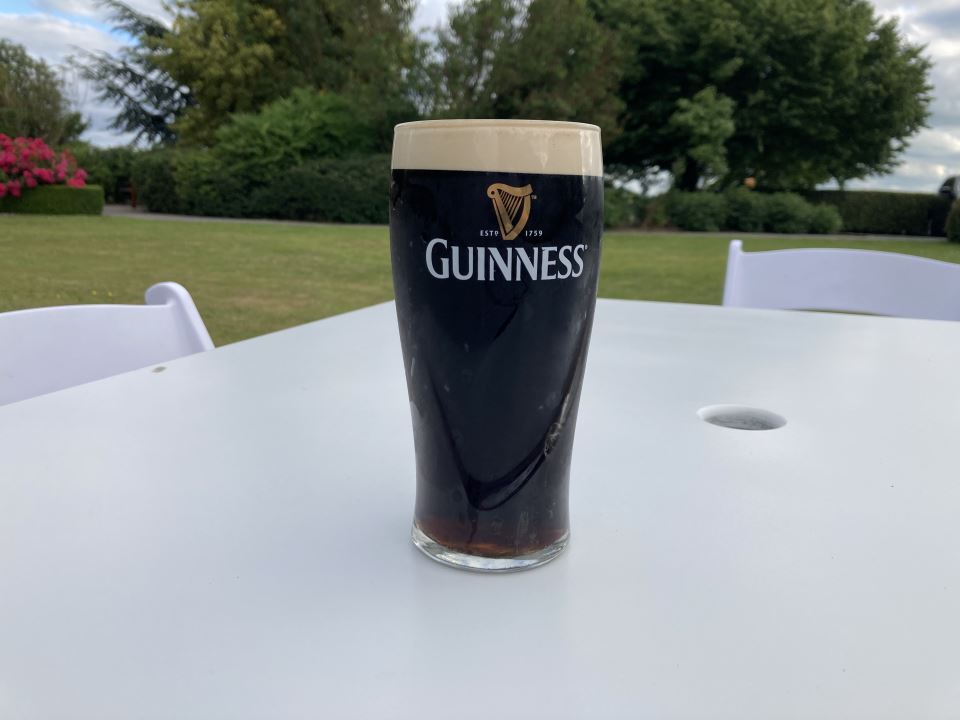 On Thursday I flew home mid afternoon, but popped into the sales in the mornng to catch up with a few folks - great to see Lillian and Mary Barry owner breeders of Sunset Melody who was so unlucky to sustain a fracture to her pelvis in one of her final pieces of work before running in February. It was good timing, as 'Betty' got the all clear to go out in the paddock late last week, so there was positive news to pass on! 'Betty' will spend the rest of the month out at grass, and if the vet is happy she will return to Ravenswell in a couple of weeks.
On Friday it was time to finalise a deal that had been brewing for a few weeks. Having sold a really nice prospect on Wednesday, on Friday we added a horse with proven top class form to the racing team. Welcome Itchy Feet! Olly Murphy had mentioned to me when we were both over in Fairyhouse at the Derby Sale that he had bought IF when his owner had offered him for sale through an online auction in early June, and wondered if I would be interested in syndicating him. We have been talking about the venture since then, and I have mentioned it to some over the course of the last few weeks. There has been considerable interest, and we put the final touches to the deal to buy him on Friday. Itchy Feet is a top class performer, an easy bumper winner on his second start, he went on to win on hurdling debut, and then took a Listed Novices' hurdle on his second start over timber. Then placed in a Grade 2 at Cheltenham in November, he went straight back there in March for the Supreme Novices' Hurdle in which he finished third. The eight year olds chase career has been very very good too - he bolted up on his chasing debut, going on to win the Grade 1 Scilly Isles Novices' Chase in Sandown next time out. He has kept the best of comany since, being placed in three Grade 2's and a Grade 1 over the past couple of seasons. He was pulled up on his last two starts last season, but there were reasons for those runs, and Olly retains full faith in the horse, and was willing to buy him back with his own money to keep him in the yard - a signal that he thinks there is a bit of unfinished business with IF. Itchy has a chase rating of 150, and could run at all the big Saturday meetings and festivals in the future. He could run over fences and hurdles, and who knows, he could even get a crack at the Grand National next spring. There are so many options with him, including the possibility of hurdles as well - and he looks sure to give his new owners an awful lot of fun - a real Saturday horse, with proven top class form. Olly sent IF down to Ben Brain's surgery last week, and Ben perfomed a breathing operation on him, something that is felt would help him in the future. The op costs, and July keep are included in the share price. Itchy is available in 10% shares, and although we are going public with the purchase today - I have spoken to plenty of people about him, and 8 of the 10 shares are already spoken for. Get in touch for more details - nickbrownracing@gmail.com - or 07909 518902.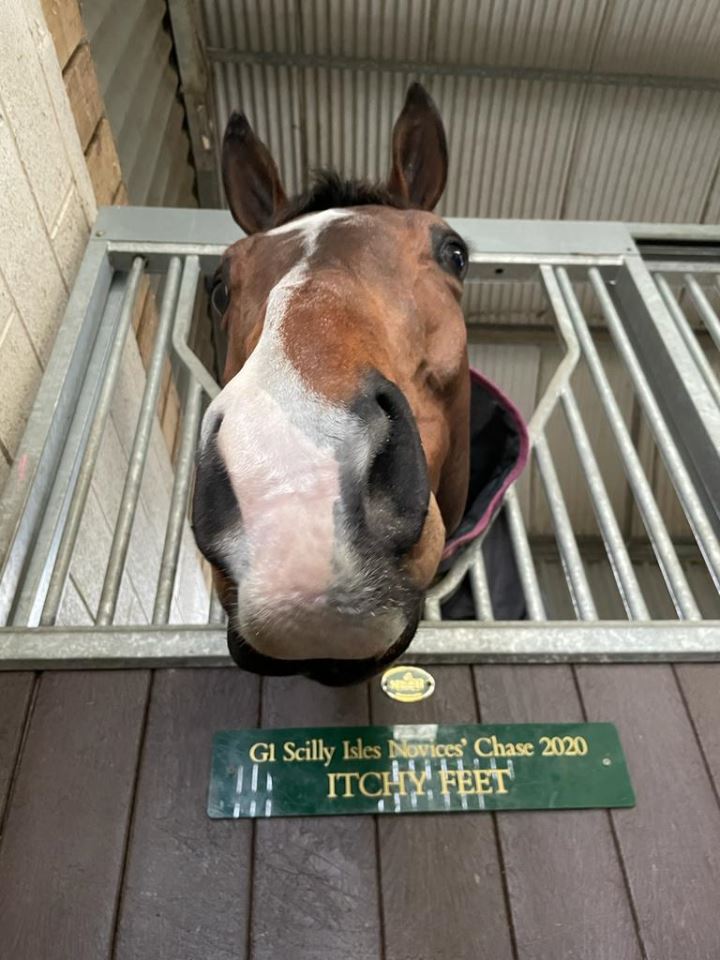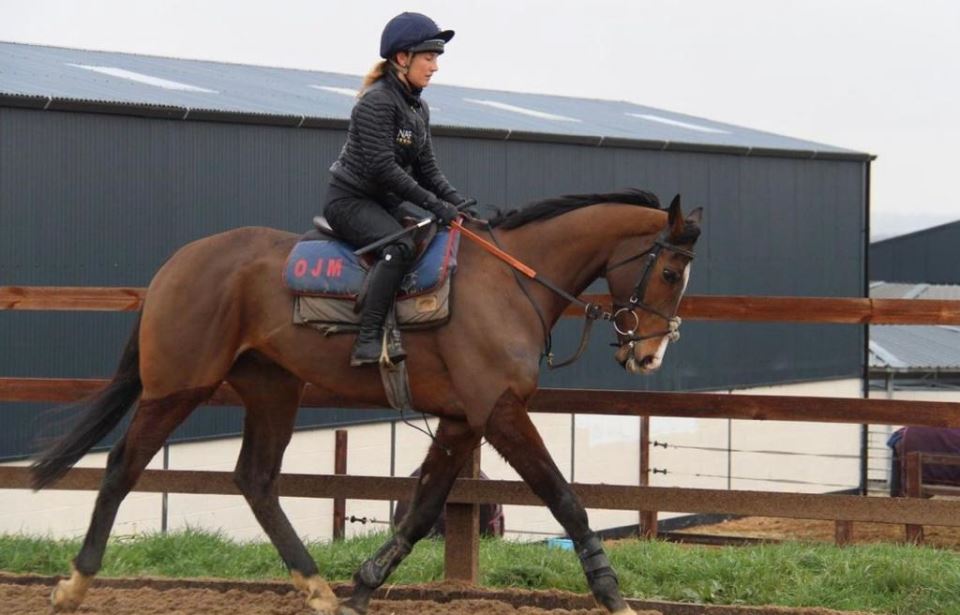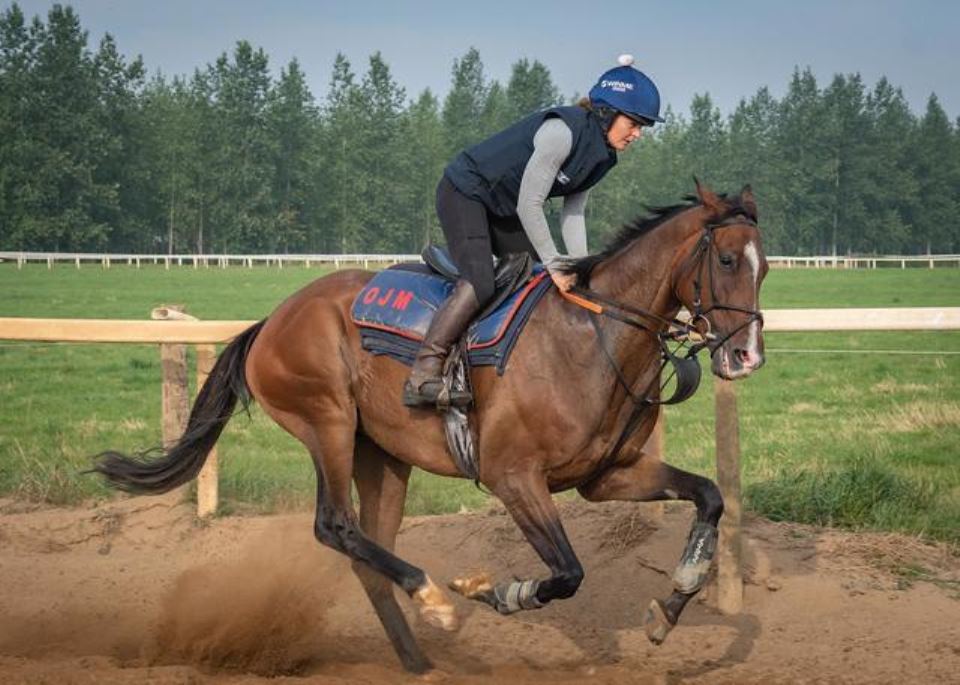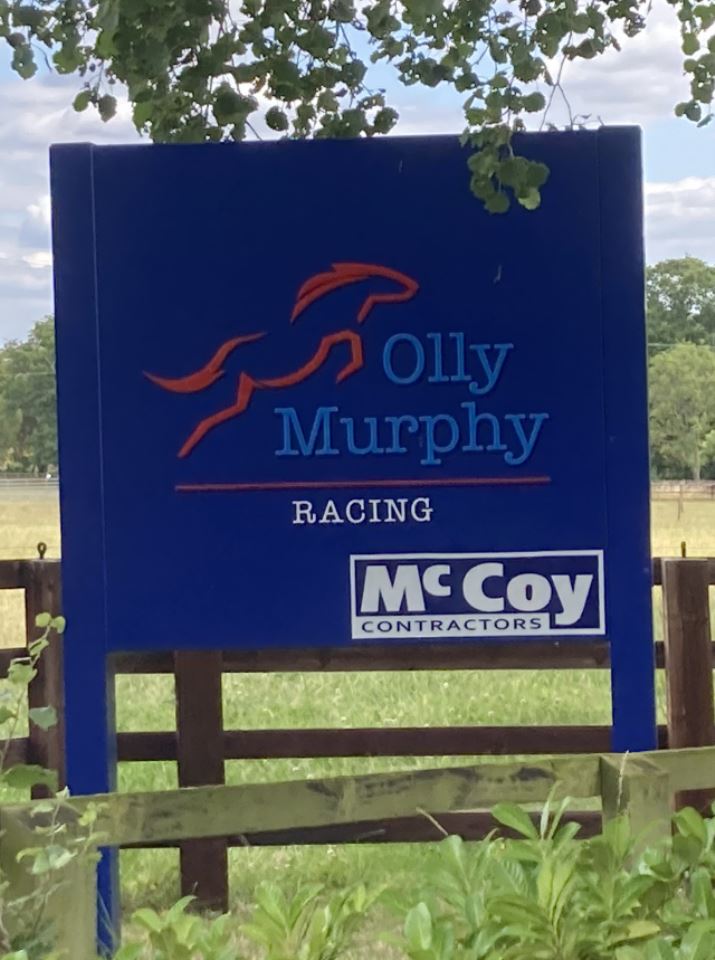 I am still coming to terms that we got the chance to add a quality horse like Itchy Feet to the team, and am really looking forward to him running in our colours later this year. News of all the rest of the horses is all good. Intrepide Sud worked great on Friday and will head back to Worcester for another bumper in a couple of weeks. Yauthym is in great form, and will have a run out in Stratford a couple of days later. Forever Fortune is cantering away lovely, along with Mamoon Star and Blue Bikini. who are now with her at Ravenswell Farm. Fergal generally gastroscopes all of his horses when they have been with him a month, but we pretty much know what we will see with Blue Bikini, so she will have hers on Tuesday, and the vet can crack on with her treatment.
Down the road at Ivy Lodge Farm, the Jukebox Jury three year old is now back in work. He will head to Gary Moore next month, but Jason will get him cantering away on the gallop before he heads down to Sussex. The 2 yr old filly by the same sire is now driving in long reins - and going nicely. She is certainly growing, but she will be retained for the racing team, and aimed at junior bumpers next autumn. A half sister to a black type horse, she is a very bright prospect. As metioned, Betty is out enjoying some sunshine after being confined to her stable and the walker since February.
Up at Olly's - it was good to,see a clients horse run a lovely race in Uttoxeter on Wednesday. Plenty of positives for the future. Tintagel Queen and Auditoria have settled in nicely to their work. Both got glowing reports from their work riders when I was up there on Friday. The two horses their owned by clients are also looking great, and have settled in well to their routines.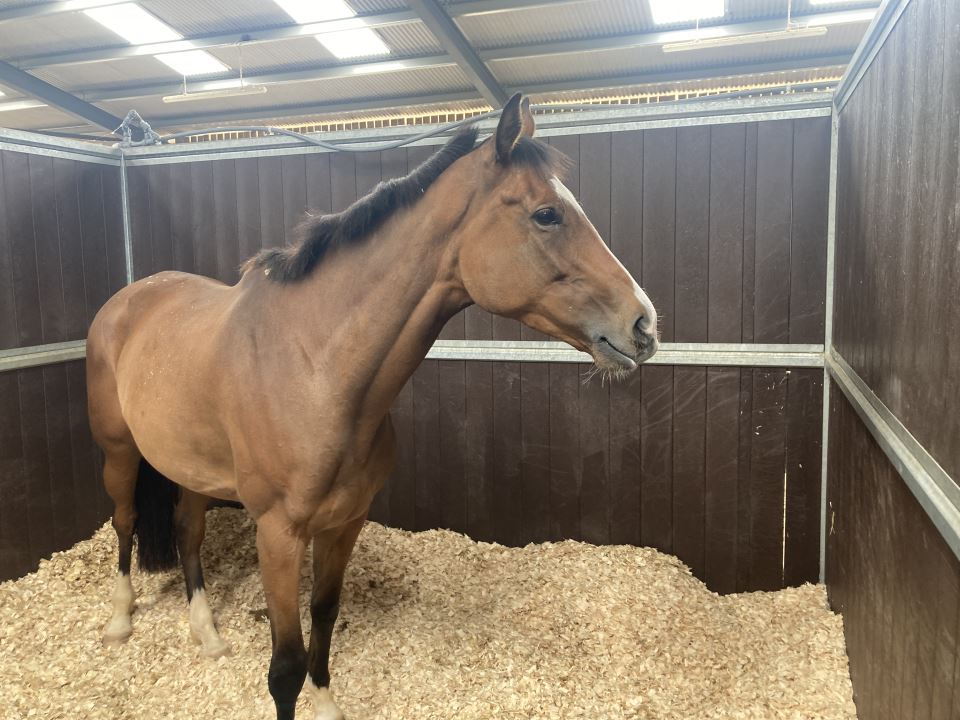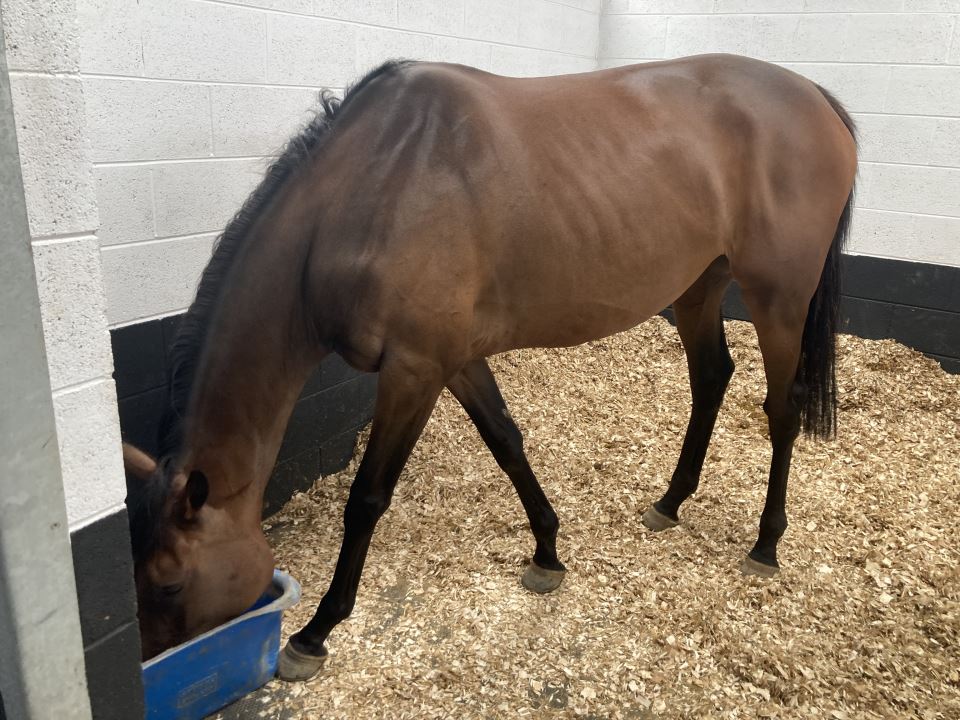 There are a few yet to return to their stables - all of them want soft ground, so they go back a few weeks after those that go on a decent surface - Hidden Beauty, and Volkovka will head back to Ravenswell at the end of the month, and Classic Ben will return to Fences Farm at the same time.
One that did get away to his new 'hotel' this week was our hombred gedling 'Dean' who arrived safely with Donald McCain. By Doyen, out of our own Savingforvegas, he has a lovely pedigree, and a good tough hardy disposition to match - Donald likes him and will aim him at the new National Hunt Juvenile hurdle series. Now that he has arrived into training it is time to get him syndicated - we mentioned him a few months ago, and plenty of the 25 available shares were taken in him - but now is the time to fill him up - shares are on a free lease, and priced at just £25/wk all inclusive - nickbrownracing@gmail or 07909 518902 - you get all the benefits of a smaller syndicate including badges and stable visits at a fraction of the cost - you also get to keep 100% of prize money! Get in touch!
The next few days are looking like warm ones - it will be nice to see a few friends for a cook out in the garden this evening. Nice weather for us - less so for the horses in the fields at the stud, who Louise has been moving to the fields that offer the most shade during the hottest part of the day. Plenty of debate last week about suitable temperatures to run jump races in - I have long been an advocate of abandoning jump racing if temperatures exceed 25 degrees - there is a welfare issure above that figure, and we have, in the past withdrawn runners if we felt that it was too hot to run them. Nice to see some common sense coming to the fore with the cancellation of several meetings on Monday and Tuesday.
Stay hydrated - and keep cool!
It looks like the rest of the day will be spent talking about Itchy Feet !!!
Talk next week!