Stud And Stables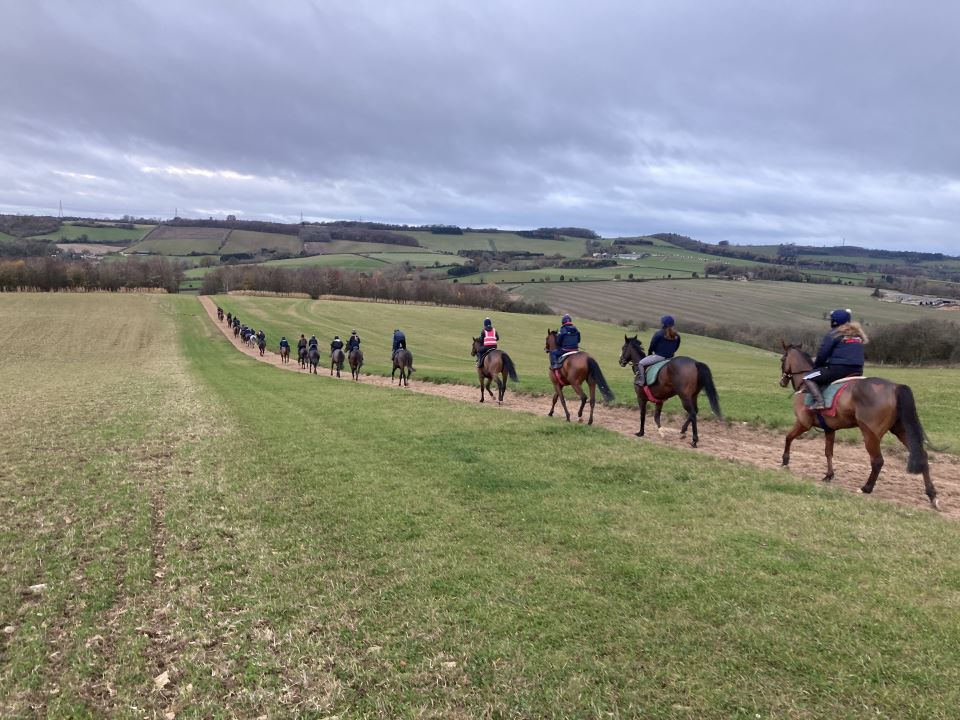 A quiet week on the racing front last week, but that offered a chance to get round and see plenty of horses. On Monday it was good to get to walk round The Elms and see the stock there. Everything looked really well. 'Barry' the weanling son of Blue Bresil out of Savinforvegas is a cracking individual and looks a real star of the future - he is well put together and certainly has plenty of size to him. His owners, The Denton Partnership have a lot to look forward to! His yearling full brother 'Frank' is also a very nice individual and has an awful lot of quality about him, he will be syndicated or sold as a three year old. The other youngsters owned by our investment syndicates are all looking great. There are some stunning individuals among them and they look sure to be well received when they reach the sales when their time comes. It was great to see the broodmares looking so well too, Molly Childers has taken well to her new career and the pregnant life seems to really suit her! She, like Savingforvegas is in foal to Falco this time. Good to see Louise up and about again, and thanks for her time taking us round.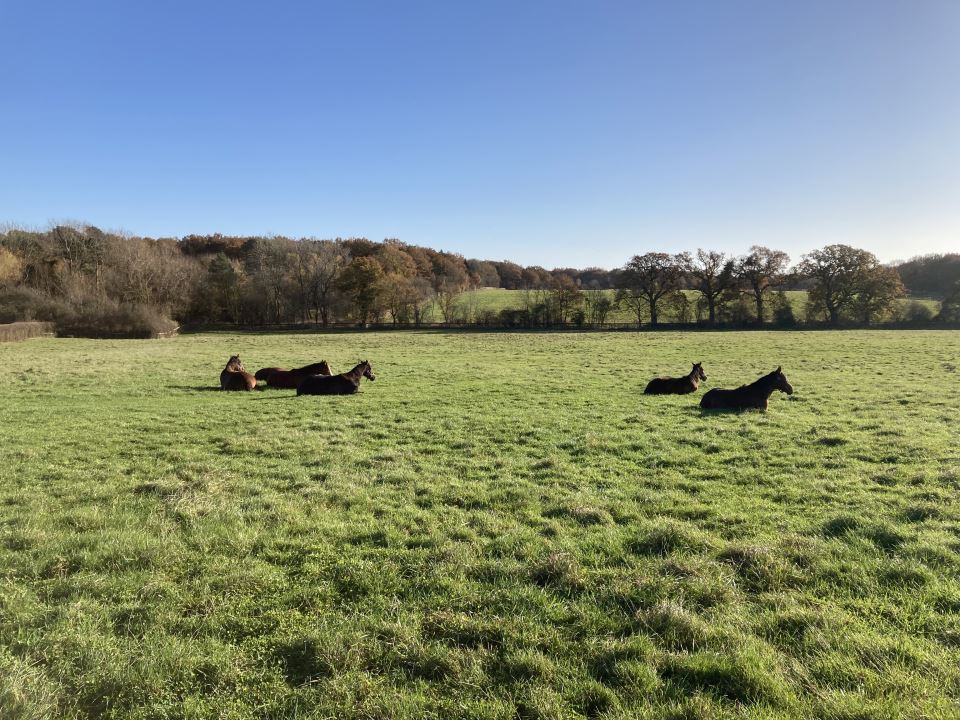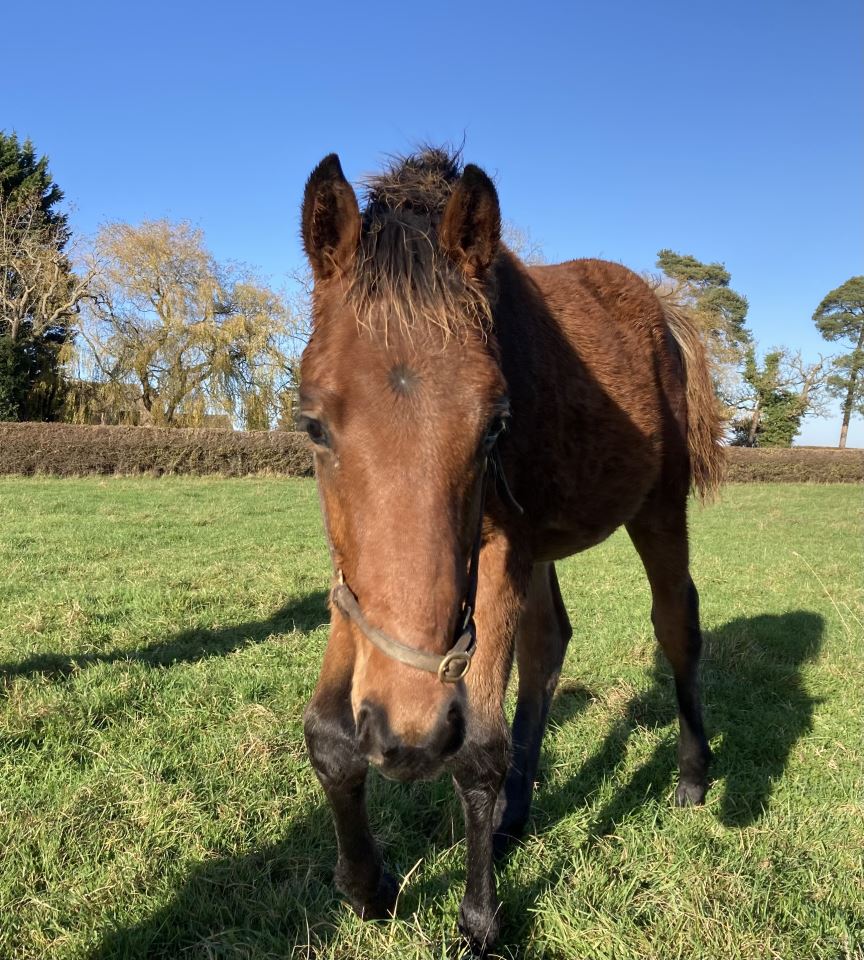 Tuesday and Wednesday we're busy days sending out information and New Owners Declarations to new NBR members who saw a video of the new Westerner filly we posted on line and got in touch. More about her later.
Thursday was an early start and up to Olly Murphy's for first lot. A cool crisp morning, and a very enjoyable one. Auditoria looked in fantastic shape, as do all of Olly's horses to be fair. She will have entries in mares hurdles next month. The Warren Chase team have been in fantastic form of late, and it was great to see them land the big staying hurdle in Newbury on Friday afternoon with Thomas Derby. It is a yard firmly on the up with some cracking young horses at the start of what should be very exciting careers!
A short hop down the road and a visit to Gina and Tom Ellis' yard to see a three year old there. A stunning young horse who will be aimed at a 4 yr old maiden in the new year. It was good to see him. Tom describes him as definitely above average. Once again it was great to see the horses looking so well, and a pleasant surprise to run into someone we hadn't seen for a while!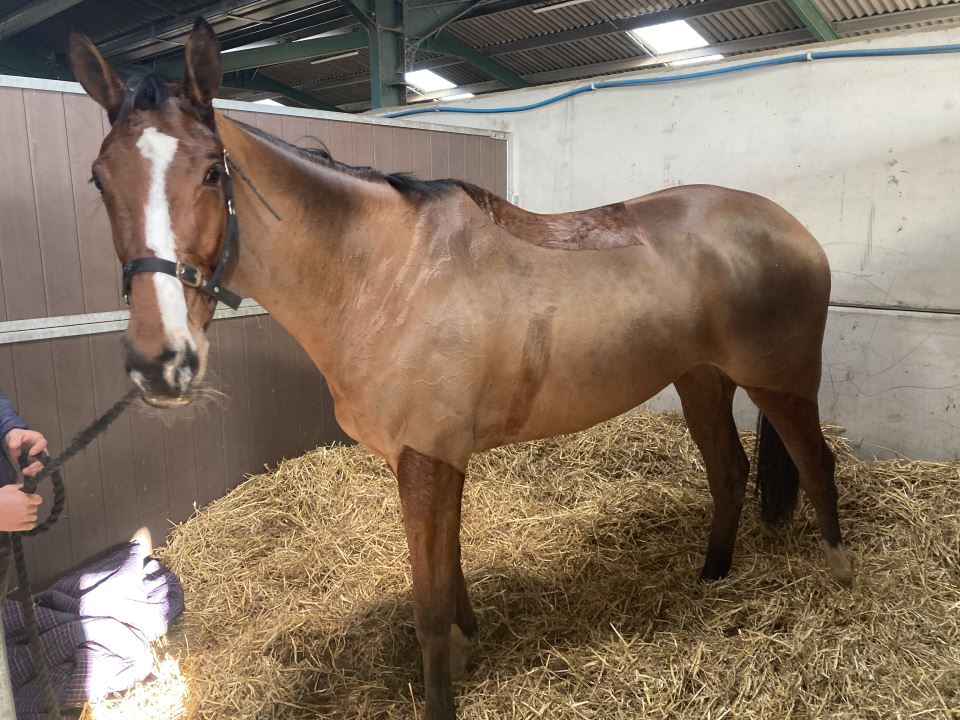 Another early morning departure on Friday, and down to Ravenswell Farm for first lot. A mixed bag of weather, but a really fun morning there with a few owners. Mamoon Star looked great and is on course for his second racecourse start in a Listed bumper in Cheltenham on New Years Day. Volkovka worked, and worked very well, she will be entered in at least one handicap next Saturday when she will hopefully be able to back up her easy winning seasonal debut. Yauthym is also bouncing, she worked really well with Blue Bikini and will have an entry for mid December. Blue Bikini was the only down side - her work was a tad lacklustre and a subsequent trach wash revealed she is a bit under the weather and she will now have a few days off work in the paddock and a course of antibiotics and will miss her intended targets early next month. She will be fine going forward. Hidden Beauty is back at Ravenswell Farm after a short spell with Jason Maguire after her impressive winning bumper debut, and just cantered on the round gallop. It was great to see the new girl 'Betty' at Fergal's for the first time, she had pre trained with Jason and is coming on leaps and bounds now. Fergal is really happy with her and she can certainly gallop, and has an ultra tough attitude. Ferg even compared her to his other daughter of Westerner Bonttay, who just happened to win a Listed bumper in Cheltenham a couple of weeks ago! So it's exciting times for 'Betty', there are only very few shares left in her after her first gallop went on line last week - so get in touch to grab one!! nickbrownracing@gmail.com or 07909 518902 £25/week looks a bargain!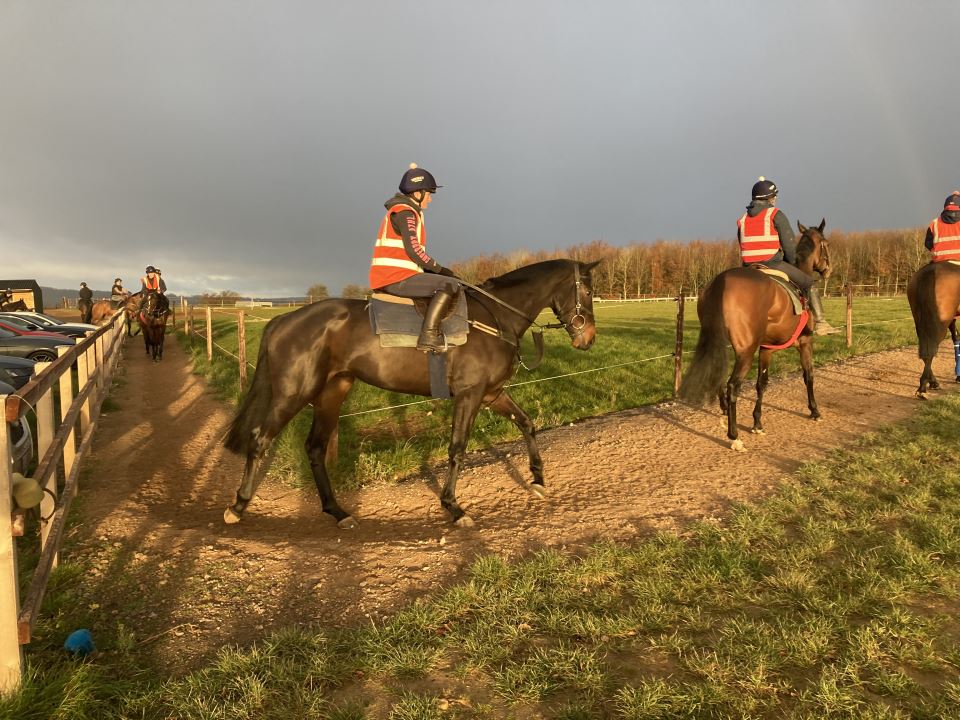 On to Jasons to see the two filly's pre training there. The Soldier Of Fortune filly cantered nicely for two of her owners and we also got to see Tintagel Queen who looks amazing. They will start to up their work now, and we can't wait to see them on the track!!
At Fences Farm, Classic Ben has started to go a shade quicker now, and Go Millie Go is fine after her run in Ascot last week.
In his weekly video update - Kim Bailey reports Queenohearts to be in fine fettle, and moving really well. Her legs are good and she has started to step up in her work, as per her schedule. So far so good wth her, and finger crossed her owners patience will be rewarded.

Great to see so many friends and clients at the past Presidents Lunch at Huntingdon Rugby Club yesterday. Great lunch - decent game - bloody freezing! Not east to play rugby during storm Arwen, but the lads did well against a good Luton side, with their superior game management securing them a comfortable win.

This week our only entry looks to be Volkovka in Sandown, where we hope to see a huge number of her owners and their friends at the track! To say they are looking forward to it is an understatement!