Tingling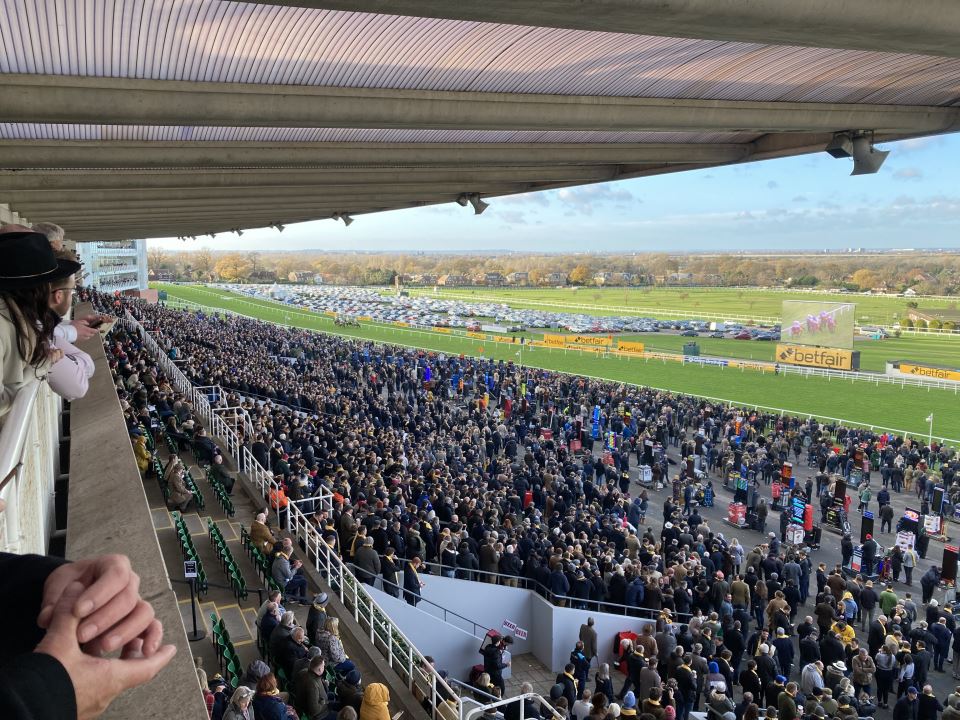 A quiet start to the week. On Monday Volkovka was entered in the mares handicap hurdle in Sandown that was run yesterday. We have been lucky to have had a number of runners at Sandowns Tingle Creek meeting over the years, and outside of the Fetival it is without doubt my favourite days racing of the year! I stood in the stands and watched Moscow Flyer beat Azertyioup and Well Chief in a classic - a race that still gives me goosebumps - it is still the best atmosphere I have witnessed on a race track - ever!
On Tuesday a sharp eyed Olly Murphy entered Auditoria in a handicap hurdle open to just 4 year olds in Musselburgh. It was a race that had not been on the radar for her, but just before the race closed at midday, Olly noticed that there were only 6 entered and the highest rated was just 127 - the £17,500 prize fund was enough for him to pop her in. It was a great spot by Olly, and is a prime example of how a trainers job is far more than just getting horses fit!
Wednesday and Thursday were busy days with horseboxes - the trade for those has been nothing short of phenomnal over the course of 2021, and depsite a world wide supply issue in the motor industry due to a semi conductor supply problem, demand continues unabated - with orders now being taken for July 2022 delivery. This week we took orders for three boxes from trainers in Wales and Gloucestershire.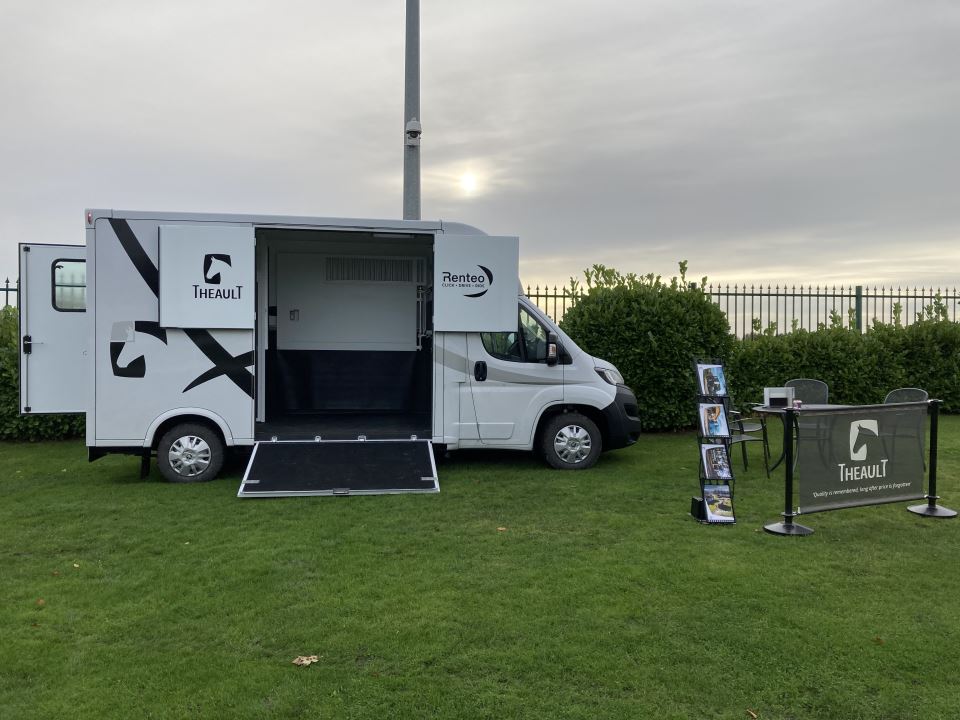 The trade for horses is equally as strong, with some eyewatering prices once again paid for Irish Point to Pointers at the Goffs UK sale at Yorton Farm on Thursday. Nothing there for us, so we didn't attend, but we did pay a short visit to Doncaster on Friday for their horses in training sale. Only around 70 lots on offer, and again nothing for us, but good to catch up with the few folks that were there, and do more horsebox business.
Yesterday was Volkovkas day in the sunshine, and what a day it was- a sell out crowd in gorgeous winter sunshine. Volkovka had won on her seasonal debut and had been working better than ever at home, so hopes were high that she could overcome her 9lbs hike in the weights. She was stepping up to 2m4f for the first time, and we were very much looking forward to seeing her out again. The vast majority of her syndicate and guests were there to see her run, and we had arranged a hospitality box for them for the afternoon, where they could base themselves, and enjoy all the action. Volkovka ran a superb race - once again ridden by the very talented 7lb claimer Peter Kavanagh at the suggestion of Paddy Brennan, she was, as usual ridden very cold at the back of the field, just creeping into the race as they turned for home. Peter then had to bring her wide as he knew he needed two good leaps at the flights in the home straight which he got, but he was forced out onto ground that had been raced on Friday which didn't help his cause. Volkovka hit the front and looked like she could win, but was in the end, beaten by an older, bigger and stronger mare, that was a better handicapped opponent on the day. It was a great run, and everyone was very proud of her performance. It was a career best, and she continues on an upward curve - with the promise of more to come! She is fine after her run and will be out gain in around a month - we have always believed that it is vital for the longterm careers (epsecially of fillys and mares) to give them a nice break between runs.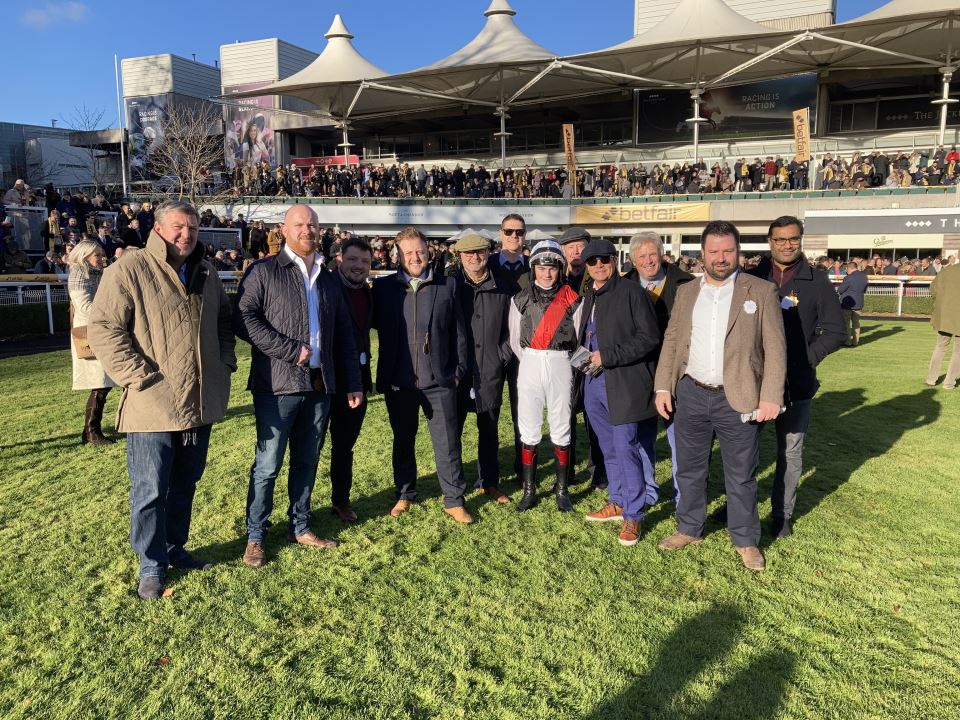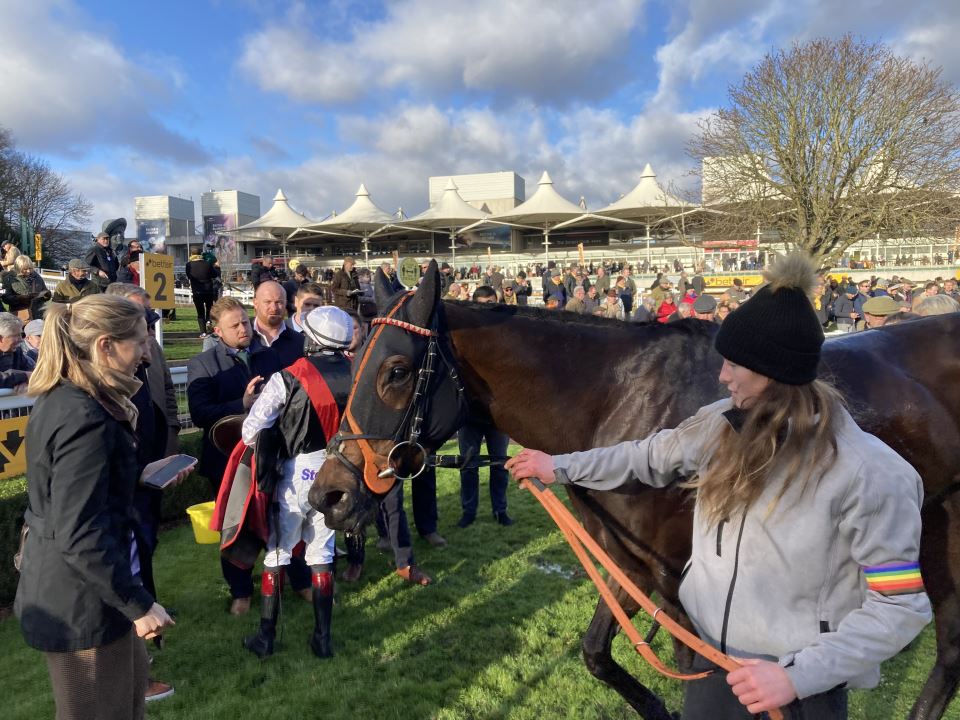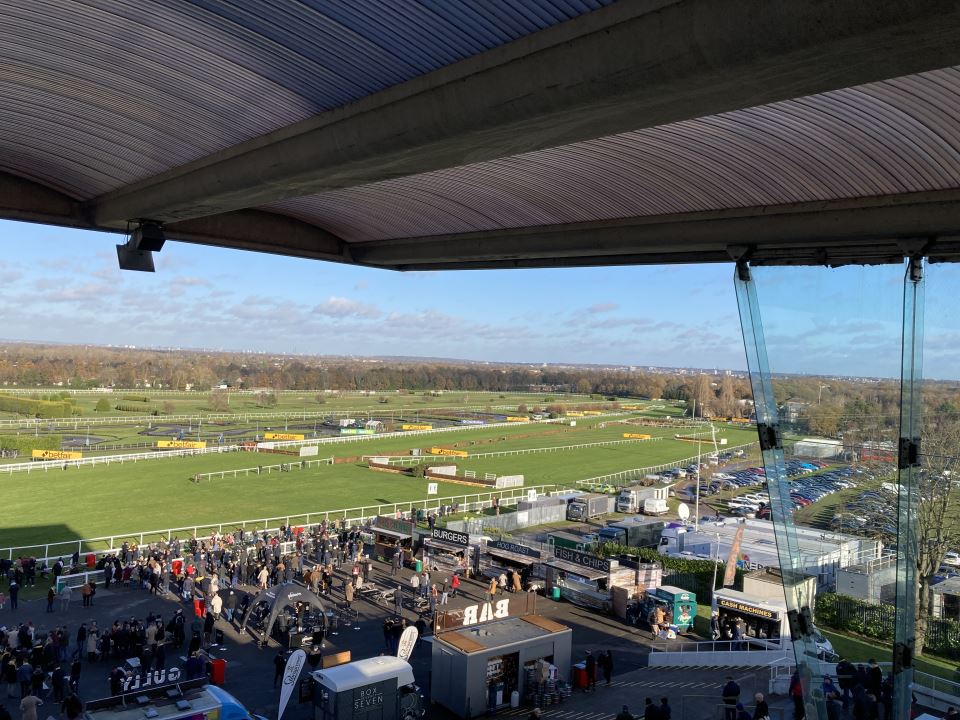 The Mussleburgh race for Auditoria ended up with just 6 declared, with the participation of the top rated horse forcing two of the six to run out of th handicap - so for a total prize fund of £17,500 - she makes the trip north. Track and ground will be ideal, and Aidan Coleman, fresh from his winning ride in the Becher Chase takes the ride. Good luck to all of her owners.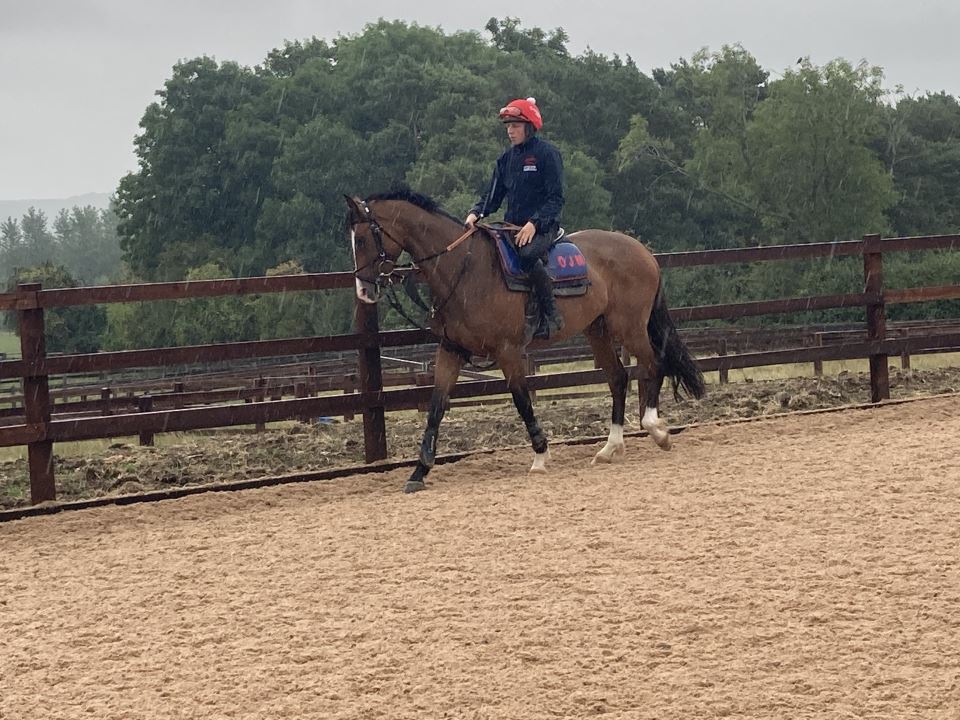 I will be in Cheltenham at the end of the week, mixing racing with yard visits, and will also be showing the Soldier of Fortune filly to potential new owners at Jason Maguires on Saturday morning - it was nice to see a Soldier Of Fortune filly win the concluding bumper in Wetherby yesterday, and we like the one we have very much - she will be with Fergal early in the new year.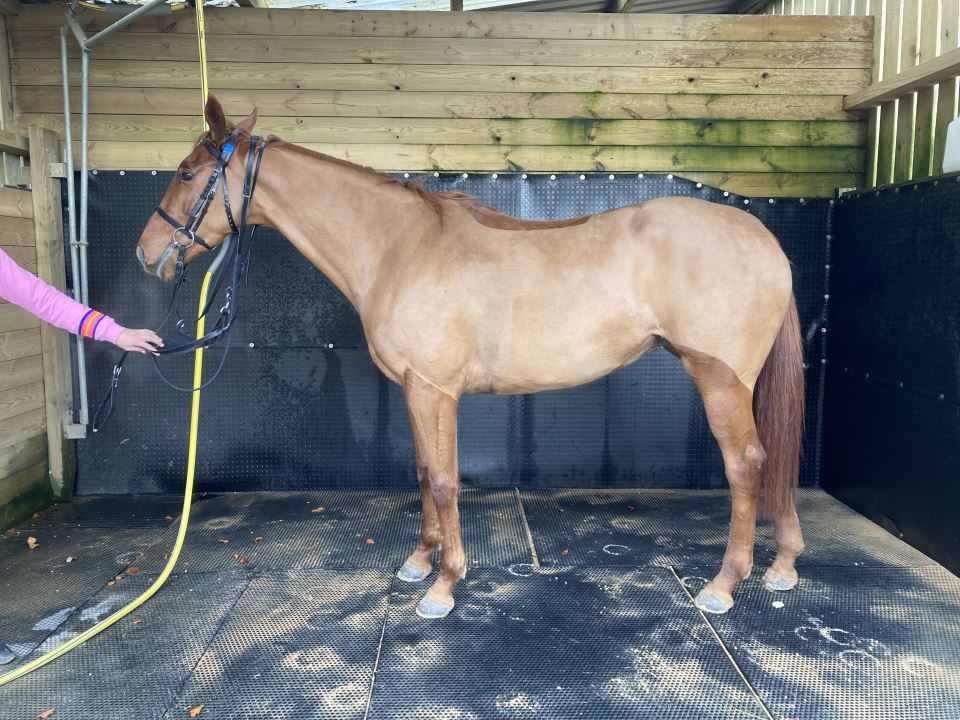 The other filly with Jason, Tintagel Queen is also going really nicely, and is another that Jason really likes. Both fillys are doing plenty of work now, and will step up the pace from here - with visits down to Tom Georges woodchip gallop on the agenda, to let them both stride on.
It was great to get a clip from Fences Farm this week showing Classic Ben schooling over fences. It has been a long road back with him, but he is doing plenty of faster work now, and is not far off making his return to the track. Go Millie Go will also be out again towards the end of the month.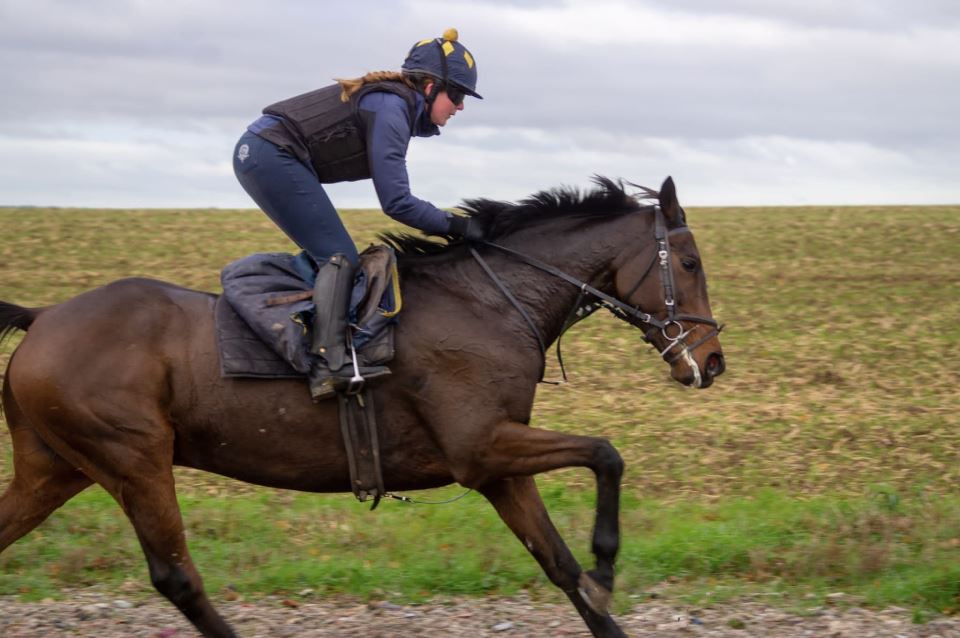 In Fergals, Mamoon Star is in rude health, and is very much on track for Cheltenham on New Years Day. He was very green on debut, and we are hoping there will be significant improvement in all depratments from him - he is a talented horse for sure - his full brother is well regarded, and dead heated in a Fairyhouse bumper that has produced some fine horses last weekend - so he doesn't want to be letting the family down! Hidden Beauty is in great form, and we are discusiing the possibility of her having a run before Christmas - but that is far from certain. Yauthym is in great order, and could have an entry next week, and Blue Bikini is on an easy path back from a respiratory infection that has kept her off games for a few days - she will tell us how quickly she will,be back. The one that continues to go well is new girl 'Betty' - she has a fantastic attitude, and seems to have the ability to go with it - she should be seen in a bumper in January. There are now just a couple of shares left!
At Kim Baileys - Queenohearts started to stride on this week, and Kim is really happy with what he sees. She was gastroscoped again this week, and although the medication has done a fantastic job on the bad ulceration she was suffering with prior to having it, there are still a few that need attention, so her treatment will be rejigged, and she is still very much on courses for a return in early 2022.