New Years Listed Honours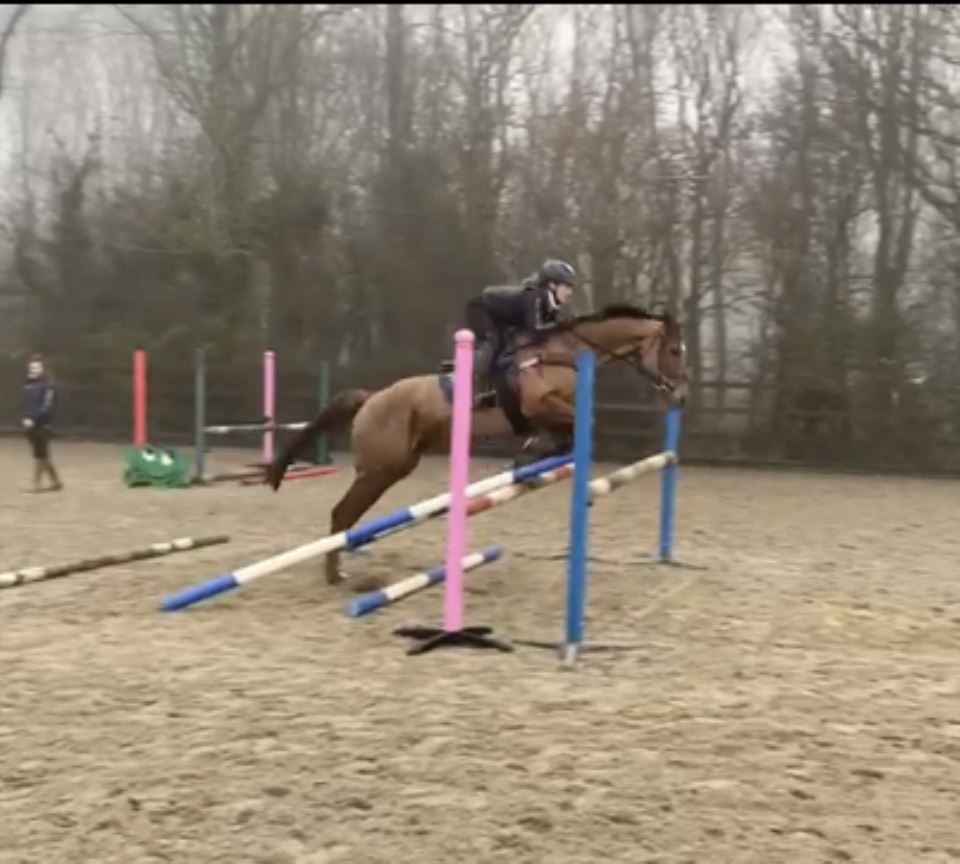 I hope you all had a great Christmas - it was a bit different for us - a positive Covid test for both myself and Cheryl on Friday the 17th meant that we were home alone - but thankfully, Cheryl had mild symptoms, but on the back of a heavy cold and a serious chest infection,it was a tad frustrating for her - and it wasn't helped by the fact that I was one of the lucky ones that had no symptoms.
All clear now - and good to go - so it is off to Kempton this afternoon to see Go Millie Go in the 3 mile Mares handicap hurdle. A tight race, up against plenty of mares we know well, she was a good fifth last time out against plenty of them - and the hope is that she will run well again.
It is the start of a busy few days - tomorrow we head north for Auditoria in a mares novices hurdle in Catterick. She is in fantastic form, and the hope is that she can get her head in front. She stays the two miles very well, and hopefully the softening ground will be in her favour, she went well on it on the flat in France.
On Thursday we make a trip south west. Blue Bikini has an entry in the Listed Mares Novices' Hurdle in Taunton, and a decision will be made regarding whether she runs or not tomorrow morning. She would be running to try and sneak a bit of black type, so we will track declarations.
On New Years Day we have our second crack at some black type, as Mamoon Star has, this morning, been entered in the Listed Bumper in Cheltenham. He is a lovely horse, and we are really looking forward to running him.
Volkovka is being prepped for our third crack in Listed company in just a few days - as the plan is to run her in Sandown on January 8th - she is flyng at home.
Of the ones that aren't running - Classic Ben has come out of his race well, and will be out again in January in a similar race to last time.
At Ravenswell Farm, Betty is back in work, and cantering away after a respiratory infection. She will have a proper name in the next few days. Yauthym is back cantering after suffering a foot infection. She will be out again later in January.
Hidden Beauty is in great heart, and over the last couple of weeks we have decided on a plan of action for a spring campaign with her - and it is a pretty exciting one! In February she will head over to The Dublin Racing Festival for a crack at the 100,000 Euro Mares Bumper that rounds of their two day meeting. After that, should she come out of that trip OK, she will head to Sandown in March,and then round her spring off in style at The Punchestown Festival. This is some plan for her - but the team have the utmost faith in her ability, and it is all about the dream - so we will have a crack!
Queenohearts is in great order, and this week she headed off for a bit of schooling over some poles with Olympic Gold Medallist, Laura Collett. She was a bit rusty for a start (to say the least), but she soon warmed to the task, and Laura was delighted with her. It will have done her the world of good, and got her using some muscles that she hadn't used for a very long time. Her legs are really good, her work has stepped up, and she is working very well, and if all things keep going in the right direction she will be making her chasing debut in January.
Over at Ivy Lodge Farm - The Soldier Of Fortune Filly continues to impress, and will soon be ready for the switch to Racenswell Farm. Tintagel Queen is also going beautifully, and she will head to Olly Murphy on New Years Day.
As the year draws to a close - we would just like to thank all of our owners, members, friends and followers for their continued support over the last 12 months. We have had plenty going on - lots of new horses, new trainers, and plenty of new clients, and a fantastic new web site - that has been really well recieved and led to lots of new contacts.
We have some exciting plans for 2022 as well. Our plans to start our first flat syndicate are progressing well, and it is hoped that we can put a syndicate together for a smart filly to go into training with David Menuisier. I think we are close to getting a deal done for the filly - so stay tuned for news! We will be adding to the trainers ranks, and after we had to put our French syndicate on hold because of the Covid Pandemic - we intend to get that up and running next year - there is no shortage of folks looking to get involved in this one! What is not to like - world class rugby, world class trainer, the most amazing food and wine, and weekends away!
We will also be putting together another of our pinhooking syndicates, and 2022 will also be the years to start our second breeding syndicate - with some exciting mating plans in place!
Stay in touch - and have a very Happy New Year!!