Packed Week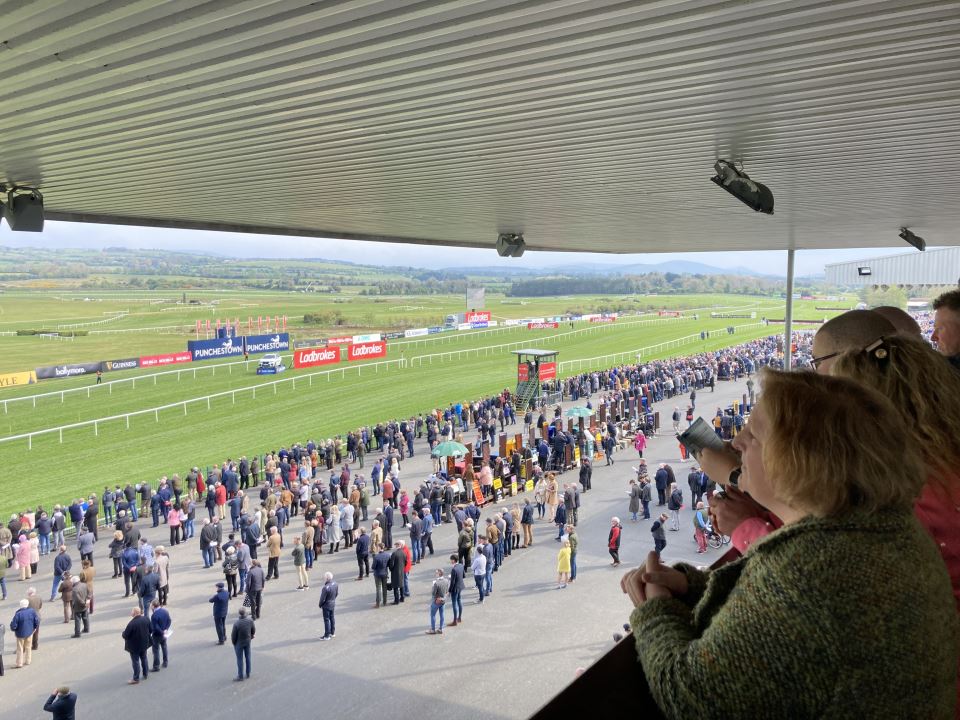 One of my favourite weeks of the year - the Punchestown trip!
The week started with an office morning on Monday - before leaving for an overnighter in Chester. Chester is a great stop over on the way to the ferry at Holyhead, and has become a bit of an annual tradition. Our usual haunt for dinner - The Grill Upstairs currently closed for refurbishment, so a table for 4 at The Forge - two steaks and a rolled shoulder of venison - all excellent - an superb time had by all - and well worth a visit if you're in town.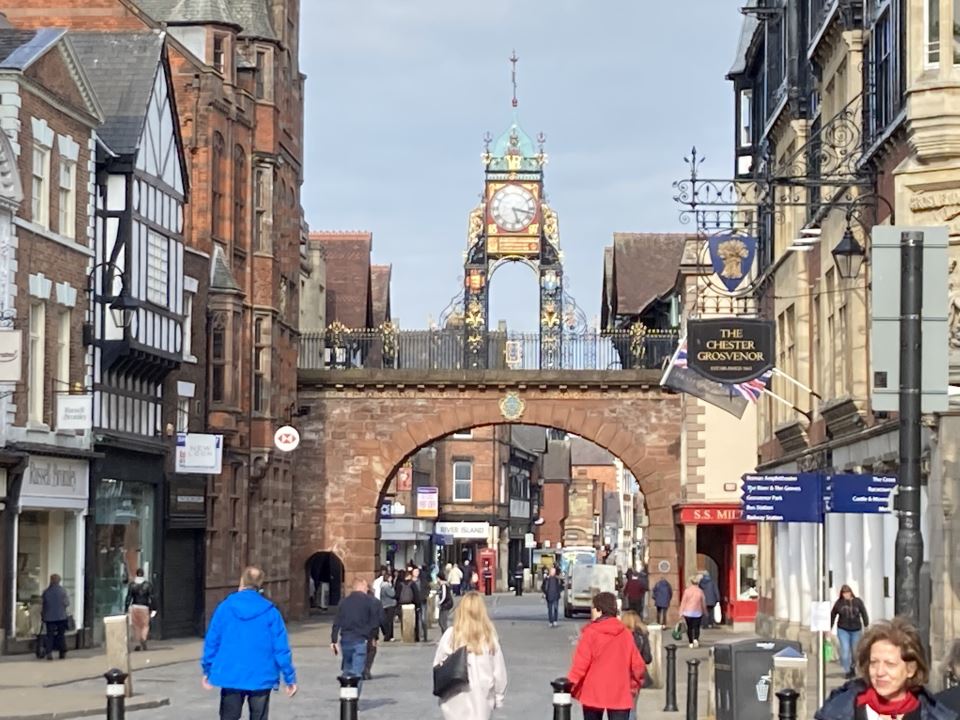 Tuesday a short hop to Holyhead, and the Dublin Swift across to Ireland. A trouble free crossing - and good to catch up with Aidan Coleman and Adrian Heskin who were both travellling across for rides in Punchestown. We don't go racing on Tuesday, but do get to the Osprey Hotel in Naas in time to see the coverage on the TV with a couple of pints in the bar. In the evening we managed to get a table at the Vie De Chatueau in Naas, which was a bit of a shock as I had expected it to be fully booked on raceweek- but we got lucky as it is the best restaurant in the town, and we had a gorgeous meal there on both Tuesday and Wednesday nights.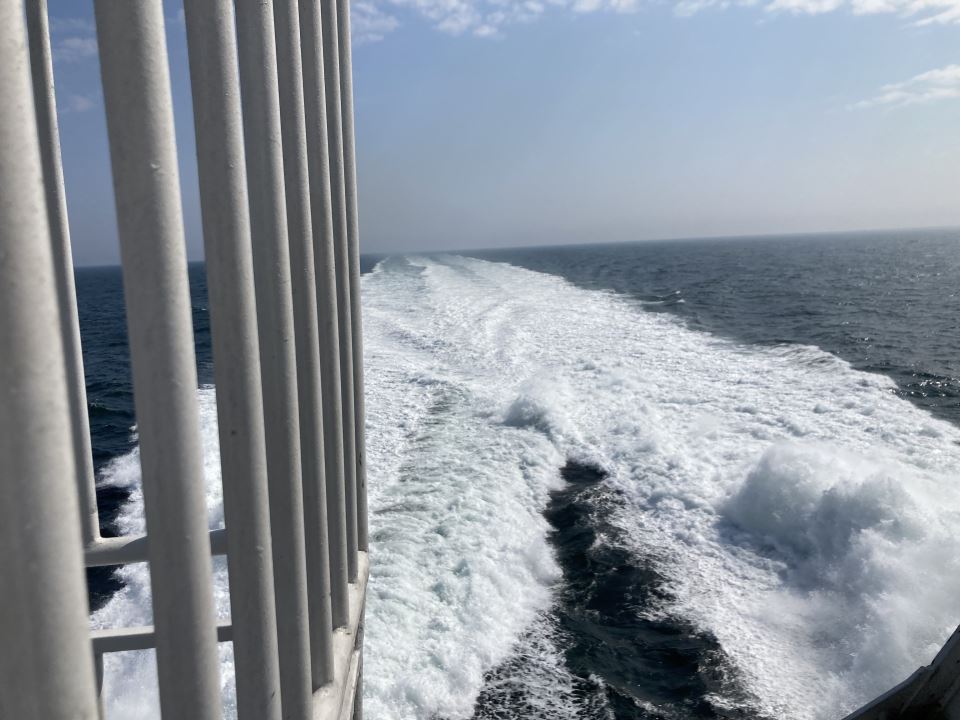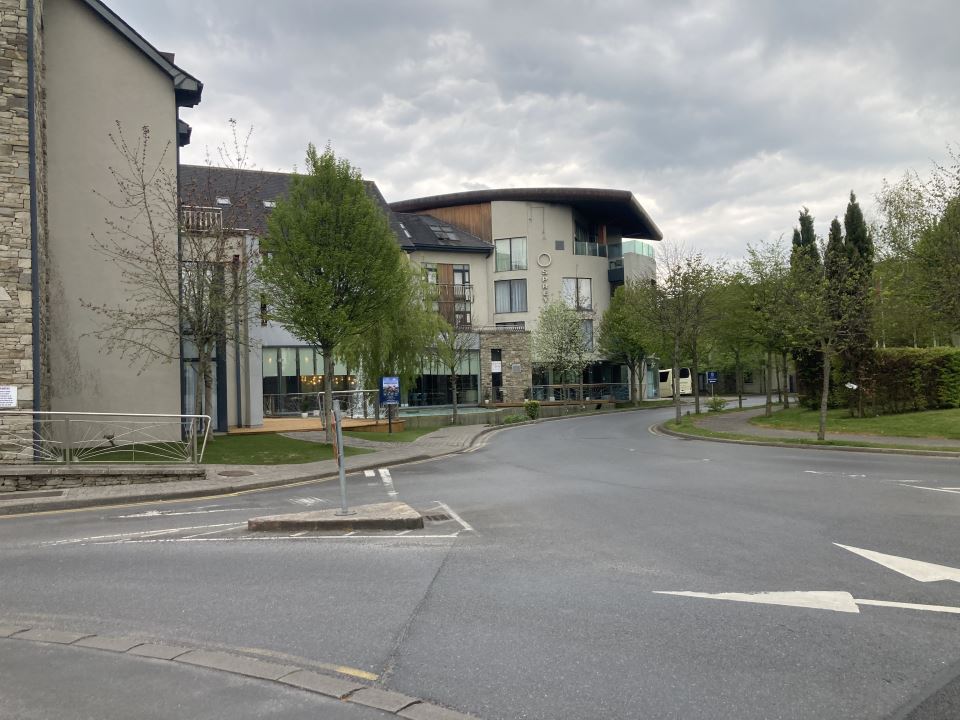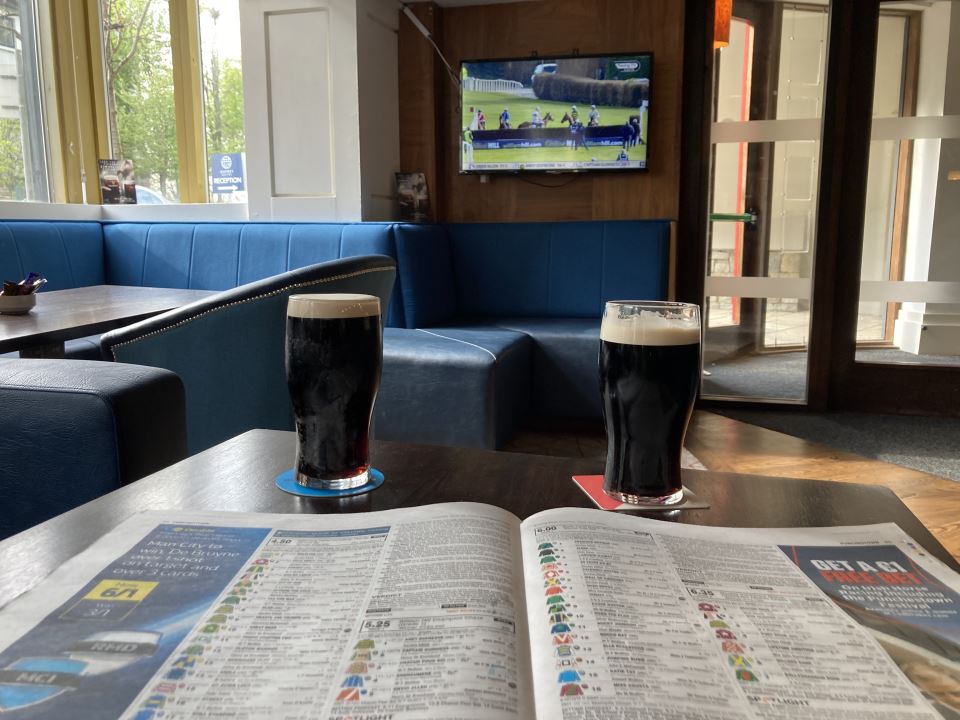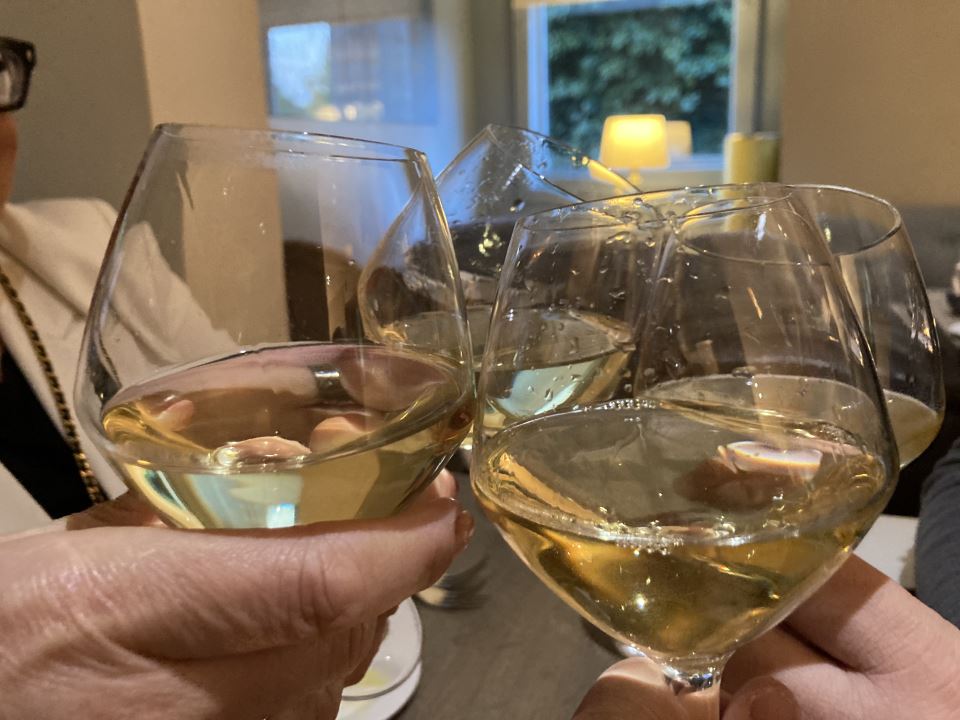 Wednesday and Thursday we were racing - and what racing it was - Allaho simply spectacular. Facile Vega is such an exciting prospect, and it was great to see Royal Rendezvous add another win to his CV and a nice update for the pedigree of Fortune Forever who is out of his half sister. On Thursday Klassical Dream was very impressive, and it was great to see Blue Lord add another Grade 1 win for his sire Blue Bresil - an important result for us, with a few by the sire on the team! We didn't stay for the sale - little value there, and an important match on the TV to get back to see!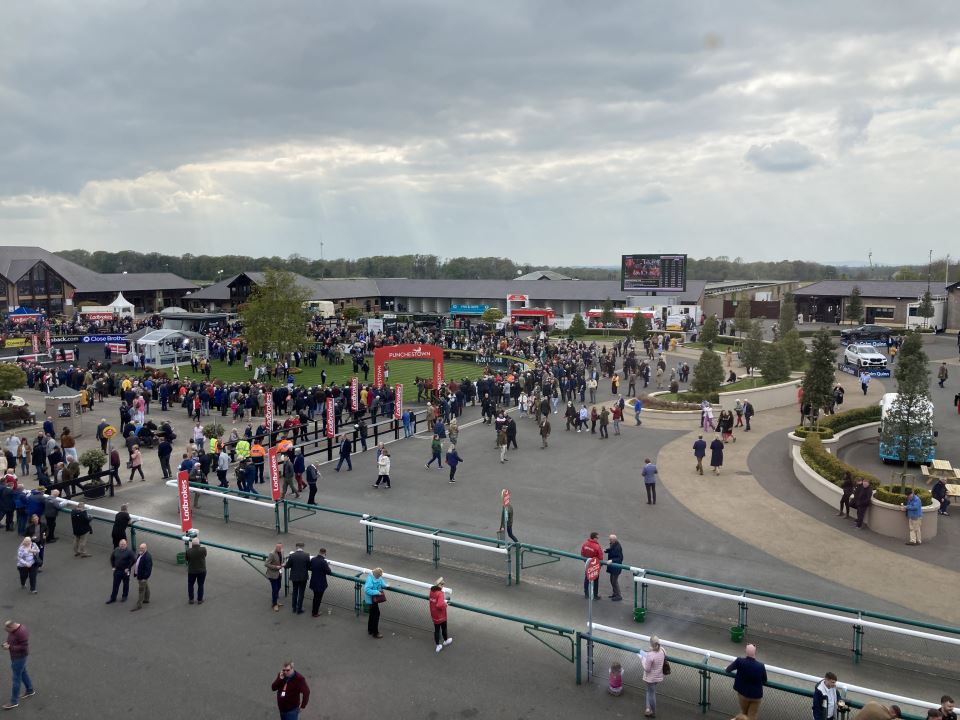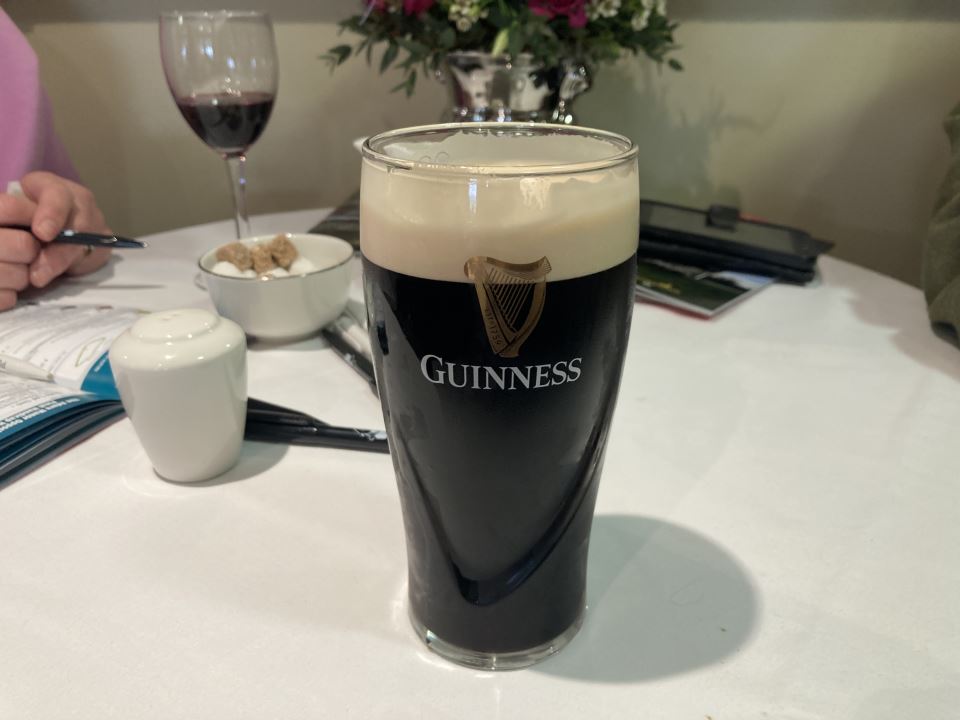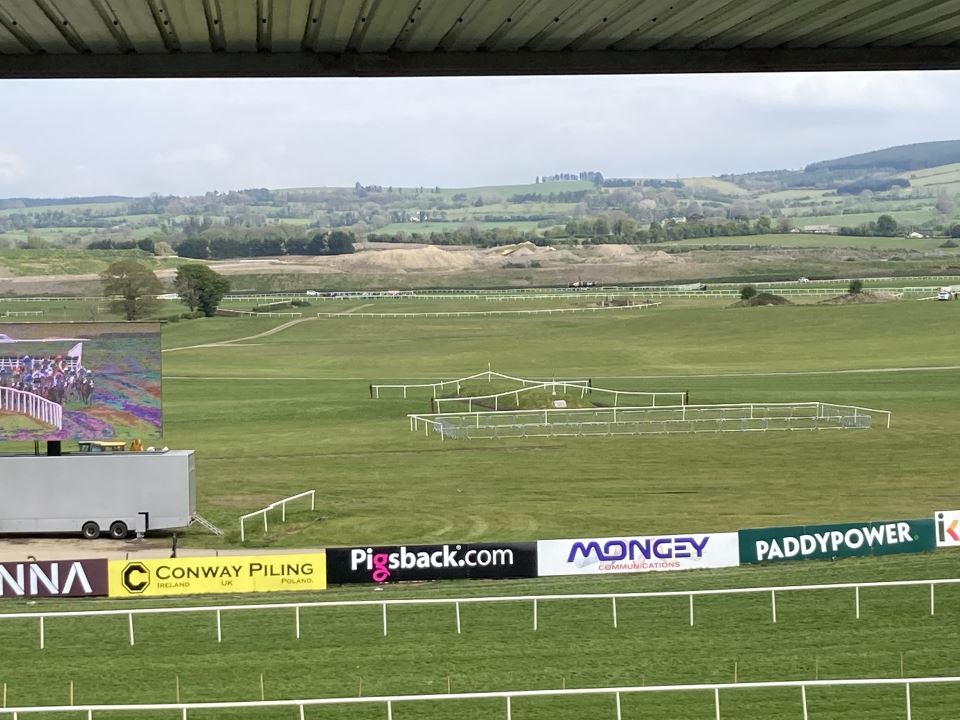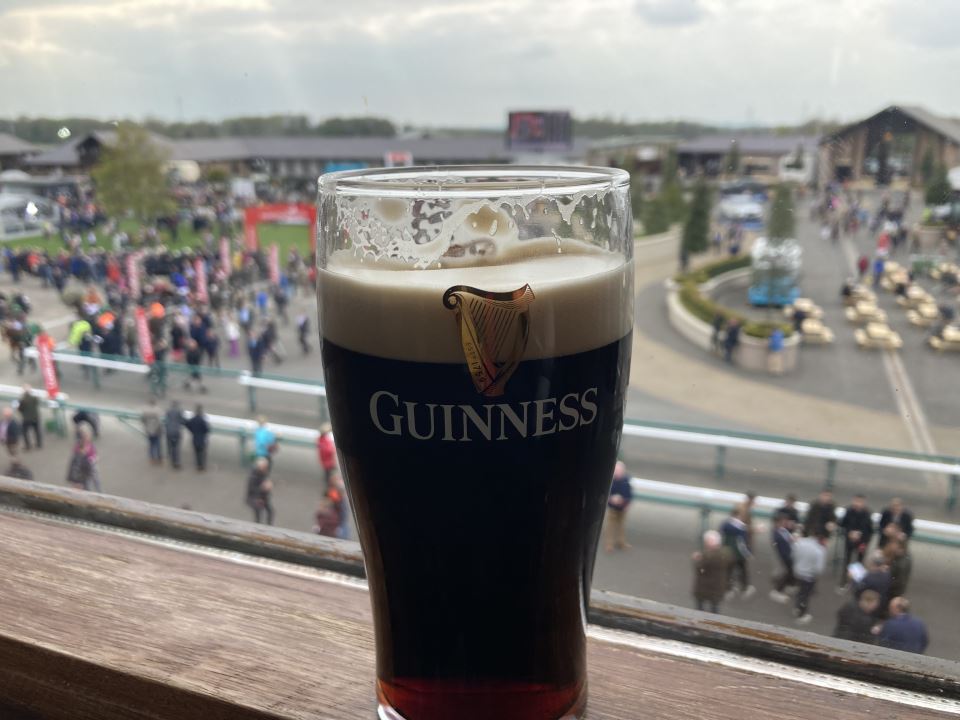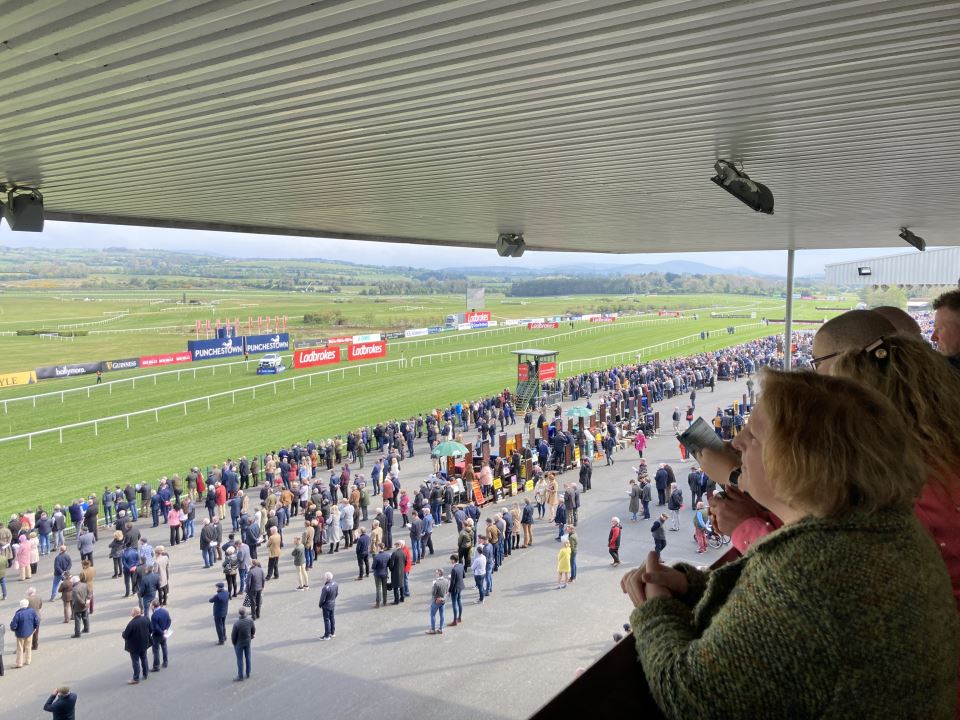 The usual trip back on Friday, after a brief stop in Dublin - we were home at 9.00pm Saturday spent catching up with the emails and enquireis from the last week. There is still plenty of interest in our syndicates, with further shares taken in 'Dean' this week, and the share taken in Tintagel Queen. Today is May 1st, and there will be a few movements around the squad, with a few members coming to the end of their tenure, or switching horses, so there will be a very limited number of shares available in a couple of the horses - so get in touch if you would like more details.
While we have been away there have been plenty of horse movements, Mamoon Star and Fortune Forever left Ravenswell Farm and headed to The Elms Stud to beign their holidays. Volkovka and Hidden Beauty also travelled back to The Elms from Ivy Lodge Farm. We had hoped to give Classic Ben an entry in the 3m chase in Uttoxeter that was run on Saturday, but at the entry stage on Monday their ground looked like it was certain to be too quick for him, so the decision was taken to end his season and prep him for his holiday. It may be the last time he sees Fences Farm, as Stuart hopes to have finalised his move away from the yard by the time he will return to training.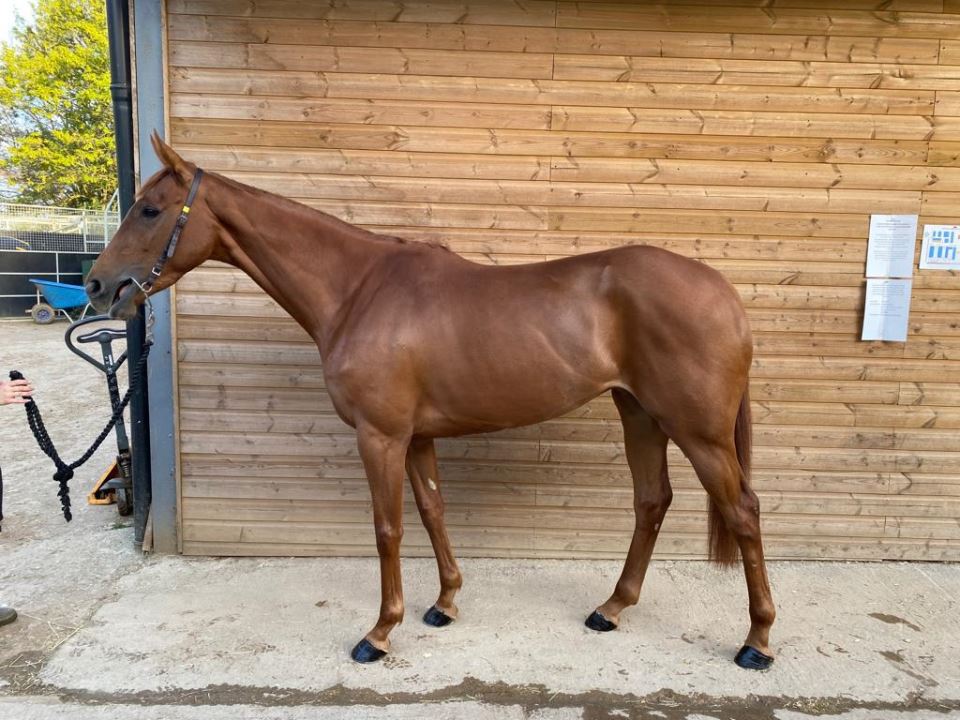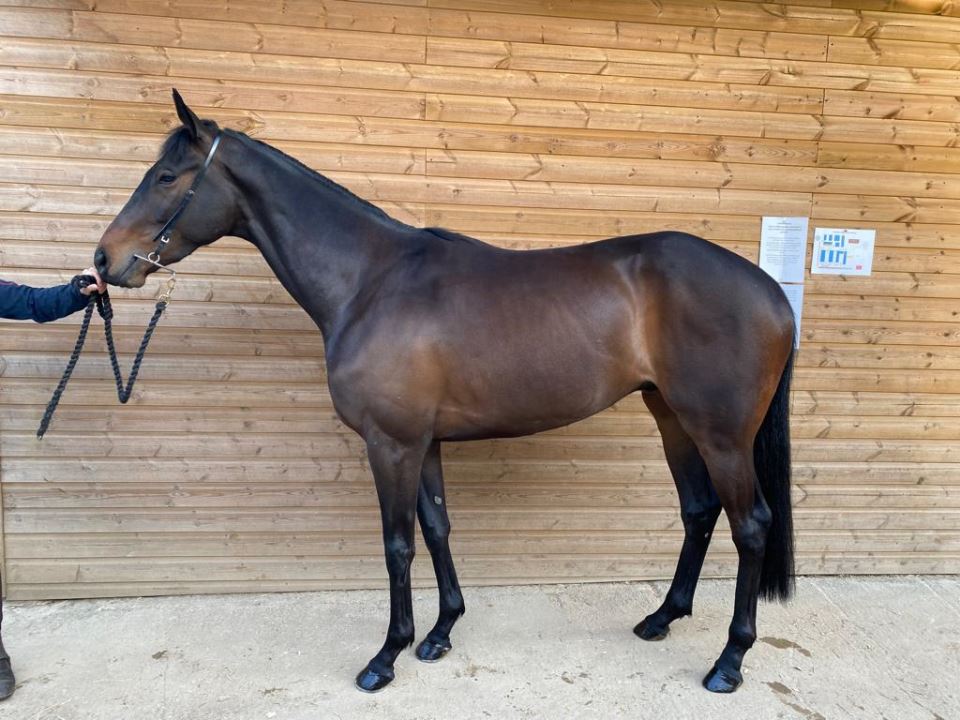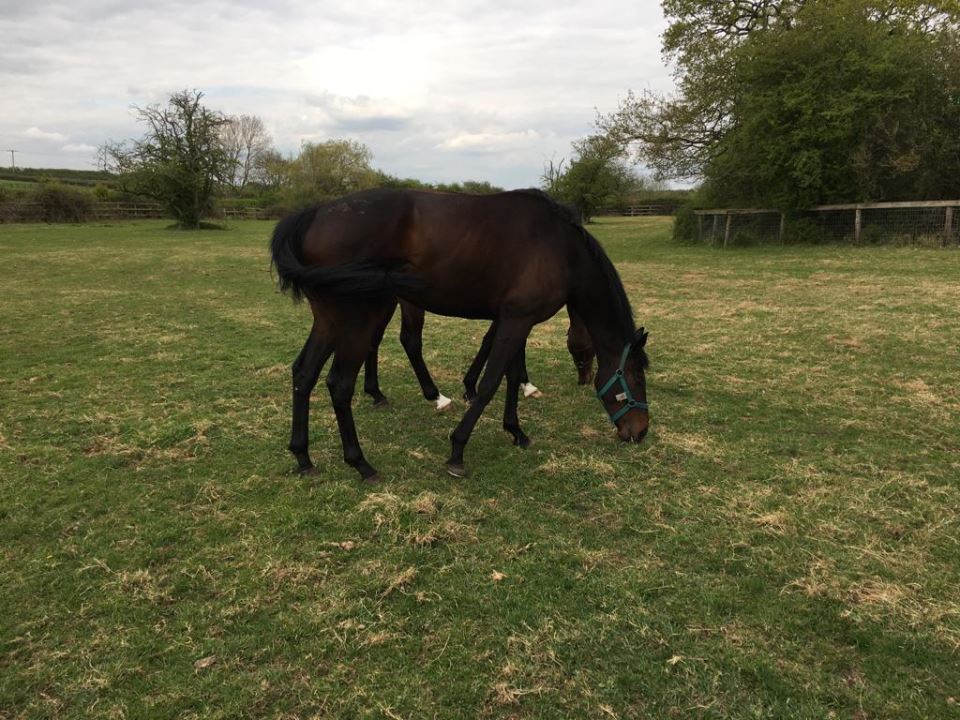 At Warren Chase, Auditoria is still ticking over - she will not run again this season, and will head off on holiday very shortly, but it was importanrt to make sure that she was ok after her fall, and get her schooled again to make sure that her confidence wasn't dented. It was great to get a video update from Olly on Saturday to confirm that she is moving well, and showed no signs of being bothered by her fall when she jumped 6 flights of hurdles. She will soon head back to The Elms Stud for her holiday along with Tintagel Queen, and two horses owned by clients- one a new and exciting purchase. This will just leave one horse in training with Olly for the summer - a clients new horse, who will be aimed at a summer campaign.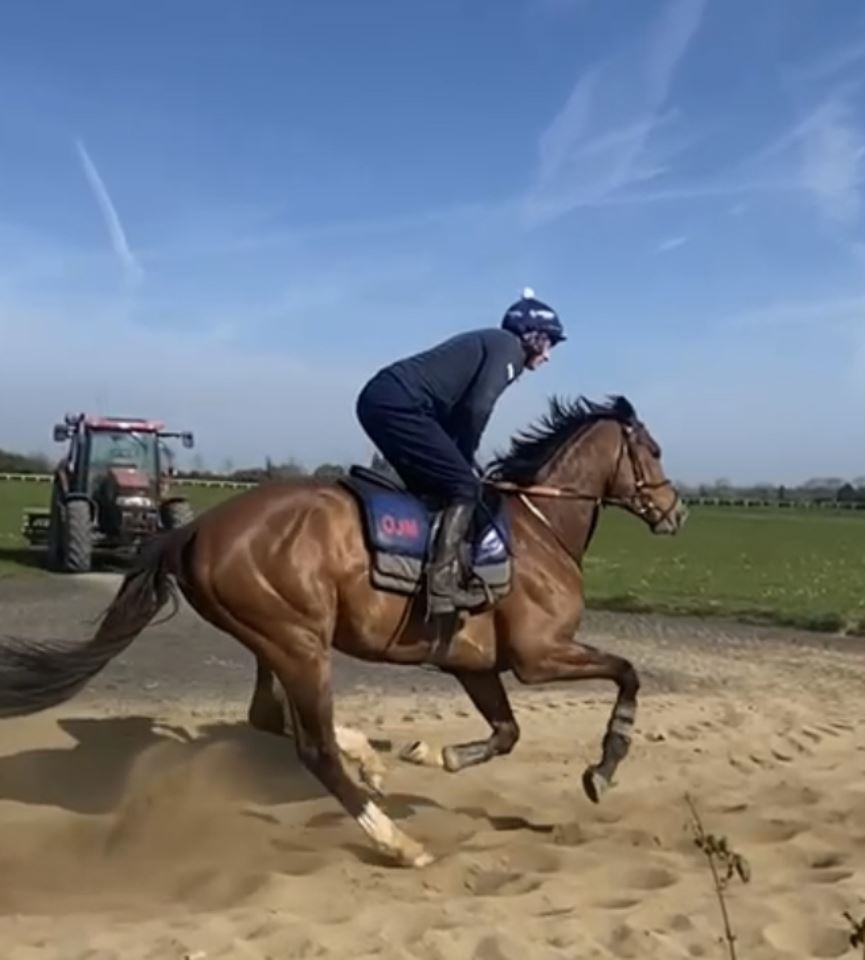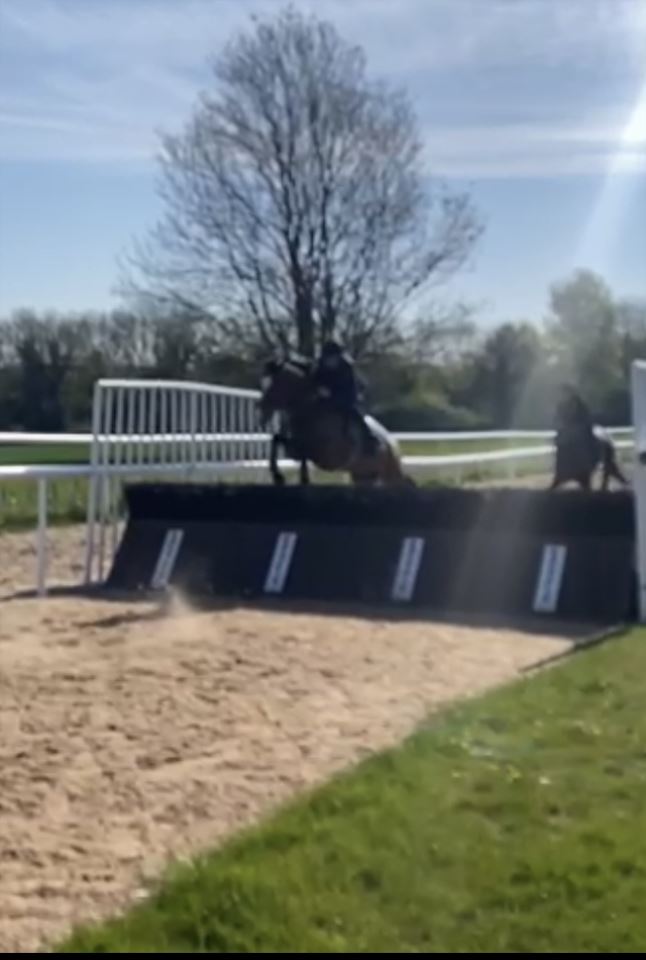 At Jason Maguires the Jukebox Jury 3 yr old continues to impress, and he was jumping for the first time in Jasons new arena this week. It won't be long before he heads back for a summer holiday before joining Gary Moore. Sunset Melody has been given the all clear to resume exercise, her fracture still needs more time, but she is being walked in hand every day, and her recovery and rehabilitation will continue for a few weeks before she has a break at grass, Such a shame that she suffered the injury just before she was due to run, but she has already shown us that she is a mare that we can look forward to for the autumn - thanks very much to her patient syndicate members.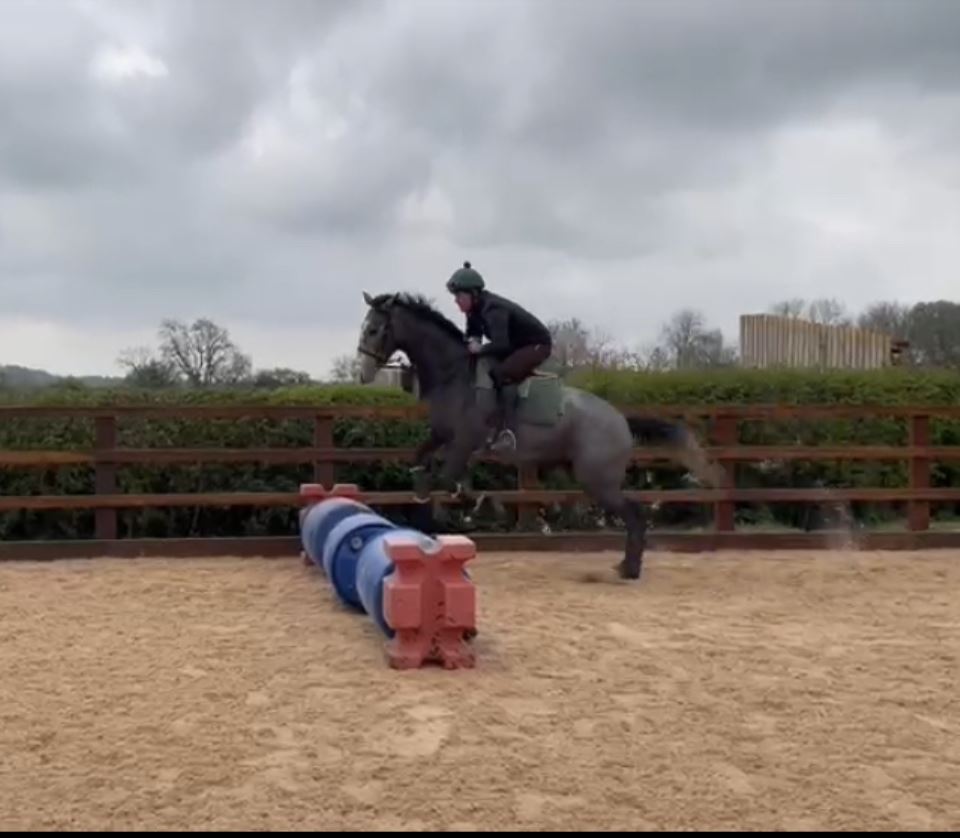 At Charlie and Francesca Postes, 'Dean' is also going great guns - he is one tough and talented 3 yr old, and Donald McCain is really looking forward to getting his hands in him in July - he is perfect for the new National Hunt Juvenile Hurdles - a series I am a huge fan of - he too will head back to The Elms shortly.
This week we have Yauthym declared to run in the mares handicap hurdle in Kempton tomorrow - she is in great form, but really does need help from the handicapper - he out her up 11lbs for winning a race that fell apart, but only drops her a pound at a time for getting beaten on every start since!
It will be good to see Blue Bikini back in action on Wednesday when she travels to Newton Abbot for the mares handicap hurdle there - she has been held up with a stubborn infection since the New Year, but seems to be back on song now, and with the break behind her, and a step up in trip sure to suit it will be good to get her back on track!