Blue Bresil x Savingforvegas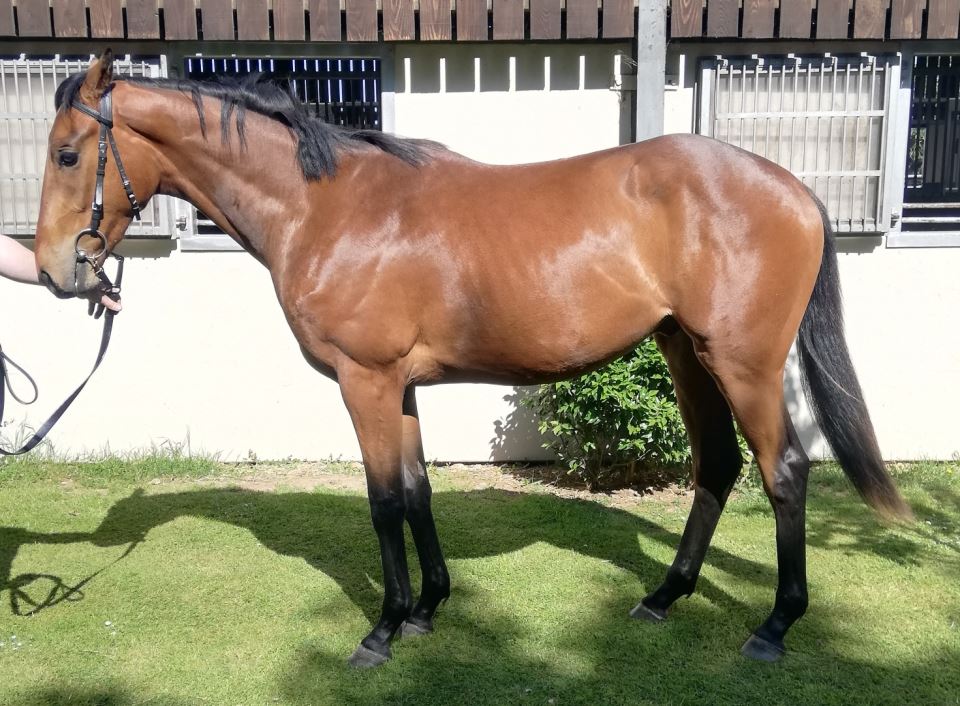 Opportunities like this just do not come around too often! This gelding is by the sire of the moment - Blue Bresil, the sire of the best horse many of us have ever seen in Constitution Hill, the undefeated Champion Hurdler, out of a 3 time winning half sister to Cheltenham Festival winner Rathvinden, who has bred a dual bumper winner in Dino Bellagio. It doesn't get much better than that!
The story in full - 'Barry' who is now 2 years old was the product of one of our breeding syndicates. A group of individuals (now The Denton Partnership) came together and leased the mare Savingforvegas from Olney Bloodstock Ltd for a season. She was covered by Blue Bresil, with the intention of breeding a foal to take from 'conception to the course' I retained 40% of the shares and with six others we bred 'Barry'
Over the course of the next few months, I was approached by different individuals interested in being part of something from the start, and gradually they managed to prize the shares that I retained off of me, until, during 2022 all the shares were taken up and sold. Recently one of the shareholders has seen his circumstances change and was forced to liquidate his assets including his shares in this horse. I purchased them back off of him, and now have the opportunity to offer them to you.
Barry is a big,correct, athletic son of Blue Bresil. He has good conformation and a very athletic step to him. He was bred to race and will therefore never be offered at a store sale, but at this stage it is safe to say that were he to head to one of the store sales in 12 months time he would achieve a considerale sum on the open market. Lots of sales reps and agents have seen him over the course of the last 12 months, and not one of them has disliked him. He is by a sire who's progeny averaged 98,500 Euros at the Tattersalls Ireland Derby Sale last June- Blue Bresil is one of the very best jumps sires on the planet, and this horse is an excellent example of his stock. Some Blue Bresil's have questionable conformation, but this horse is very correct, and alongside this he has an extremely athletic walk and a floating trot. He is simply very nice.
He is an above average physical model, with a wonderful pedigree, and I am delighted to be able to offer the remaining shares in him.
Judged on the results from the Derby Sale last year, 10% shares should be valued at over £8,500, but we are here to make nice horses like this available to as many people as possible - so rather than value him at over £85,000 as we are entitled to do - we will make 10 % shares available at £4,000 each - valuing him at £40,000 - and absolute bargain!
We will even look after you on the keep fees. These are set at an all inclusive £100/month, until the time that he goes into training, when they will rise to £275/month. Whilst set at £100/month - the all inclusive fee will include the cost of his breaking in and any further education that he requires - which will all,be done by Jason Maguire at Ivy Lodge Farm near Gloucester.
Chances to be involved in a horse like this - for this kind of money - just do not come around too often! And anyone seriously thinking about getting involved in a young horse should jump at the chance to buy a share in him - I couldn't recommend him more highly!
Enquiries to: nickbrownracing@gmail.com or 07909 518902 - no timewasters please - this is a serious horse for serious people!